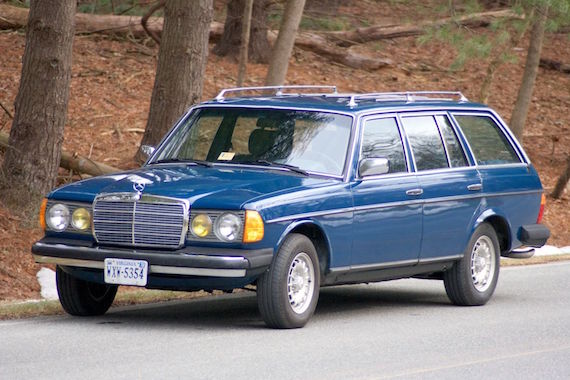 Few cars can wear a quarter of a million miles better than a Mercedes-Benz W123. These cars are world renowned for their durability and timeless style. Being the workhorse of the lineup, good examples of the 300TD are few and far between. Find a good one, however, and you'll have class, space and reliability in one package. This 300TD for sale in the Mid Atlantic region had a repaint a few years ago, Surf Blue being a hue that fits the personality of this car well. Want something more than your ordinary SUV but with a bit of economy and panache thrown in? Read further…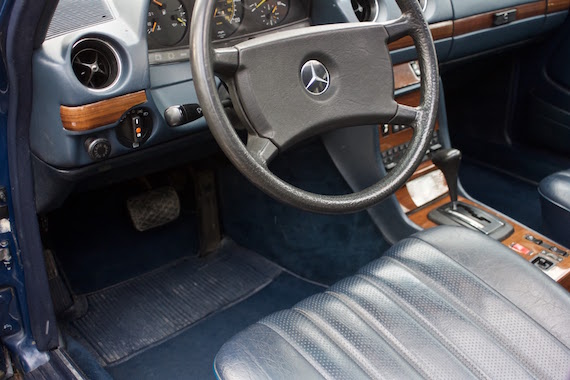 Year: 1984
Model: 300TD
Engine: 3.0 liter turbocharged inline-5 diesel
Transmission: 4-speed automatic
Mileage: 250,000 mi
Price: $12,950 Buy It Now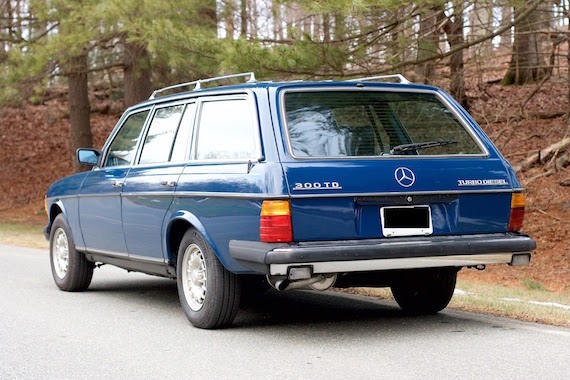 Surf Blue (900G) on shadow blue 1984 300TD wagon with a 4-speed automatic transmission. Every component is in good working order, every feature works (door locks, air conditioning, self-leveling suspension, cruise control), and the car is mechanically sound (engine, transmission, tires, brakes, suspension, etc.). No RUST!

Features:
– OM617 5-cylinder turbocharged diesel engine
– Automatic 4-speed transmission
– Automatic climate control
– Power windows
– Power antenna and original Becker Grand Prix cassette stereo system
– MB Tex interior in very good shape for its age and seat springs are in excellent condition
– 900G Surf Blue paint in excellent condition. No rust, paint failure, or damage. Paint was done within last 3 years and has seen almost no service or spent much time outside.
– Reconditioned 14″ bundt aluminum alloy rims with new Michelin Defender all-season radial tires.
– Second row headrests at all 3 positions
– Luggage/roof rack and 2 crossbars
– Manual sunroof with new OEM seals
– A/C converted to R134A and blows cold

The odometer reads 250K. With proper care and maintenance this vehicle will continue to give you enjoyment and fulfill its purpose indefinitely. A detailed spreadsheet of work performed by an ASE certified Mercedes technician as well as receipts for OEM parts for the vehicle will be made available to perspective buyers. The pictures will give you an idea of the condition of this car, but you owe it to yourself to drive it and then you will fully understand.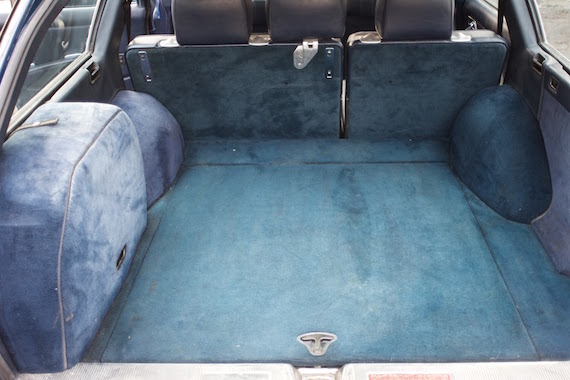 Over the past few years, we've seen a couple of these five-door W123s sell and prices have stayed rather steady. Higher mileage isn't so much of a concern with these cars, but condition is key. This 300TD is rather attractive, then, as you'll avoid the high cost of a low-mileage example but you get a perfectly usable vehicle in good shape that you won't be afraid to use. Values for later model examples of the 300TD have been hovering in the $10,000 to $15,000 range, so this one is priced just about right, considering its level of presentation.
-Paul