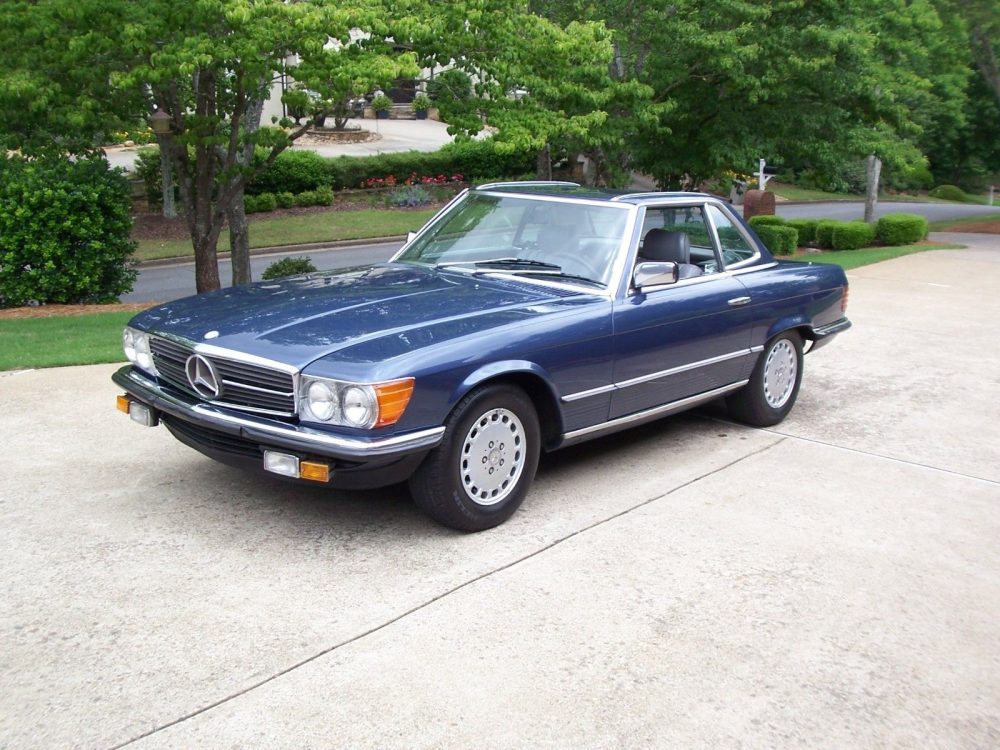 Last week I looked at a 1985 Mercedes-Benz 380SL with just 1,500 miles on it. I was pretty underwhelmed with it because of the presentation and the fact that it looked like every other R107 that wasn't beat to death. I was even more underwhelmed by the $75,000 asking price. To no one's surprise, the car didn't even up selling and they actually relisted it for $500 more at $75,500. Yeah, I don't get it either. Today, I thought I'd present another 380SL at a much more reasonable price and actually in the same ballpark in terms of condition. The best news? This is a European-spec car so there is much to be excited about.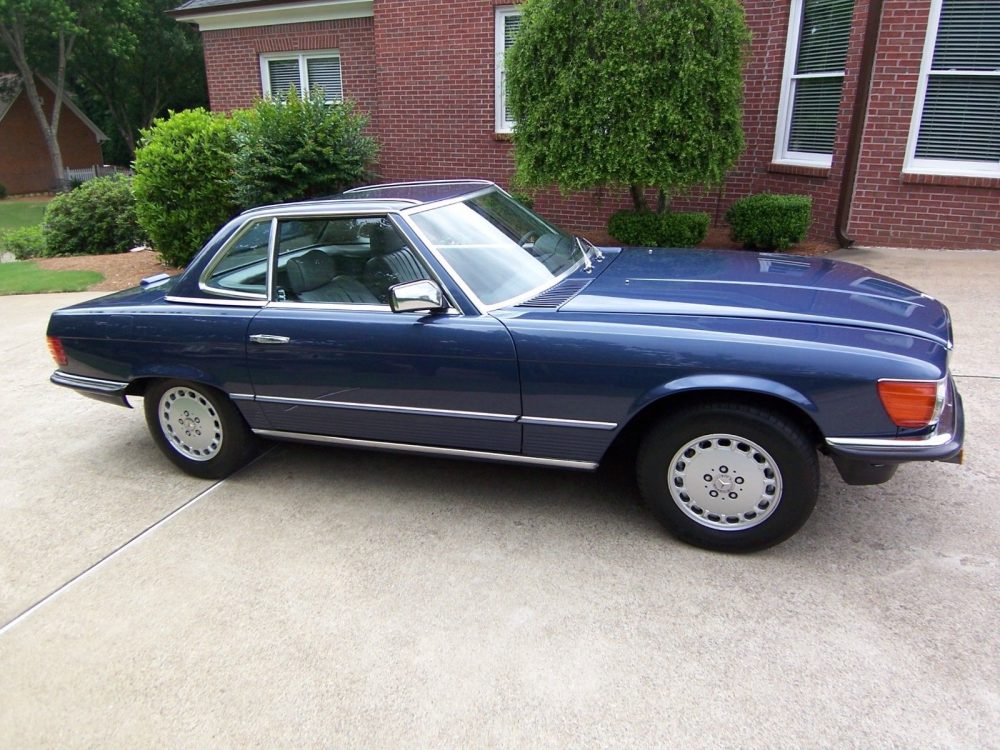 Year: 1984
Model: 380SL
Engine: 3.8 liter V8
Transmission: 4-speed automatic
Mileage: 157,700 mi
Price: $15,500 Buy It Now
This is a European 380 SL not a 500. The Euro 380 SL's did have 204 HP. The US 380 SL's did have 155 HP. And the Euro 380 SL always had a double row timing chain. So this one is fast.
This 1984 380 SL is Nautical blue with gray MB Tex. The paint is in real nice and shiny, no scratches or dings. The seats are in good condition, the wood is real nice, The Dash has NO cracks in it,and there is NO dash-cap on it either, Look at the photos. The Automatic shifts perfect. The Motor is running perfect also. There are NO leaks anywhere. The SL has 2 Tops, Soft-top is like NEW. All chrome is good. There is no rust on the car. The 380 SL has no leaks. The Speedometer is in KM, but the Odometer is still in Miles. The SL has 157700 miles. The Air Condition is converted to 134a and it is ice cold. The heater works to.The VIN number is WDB1070451A020438
For more Info call 404 580 5676 or text or WhatsApp.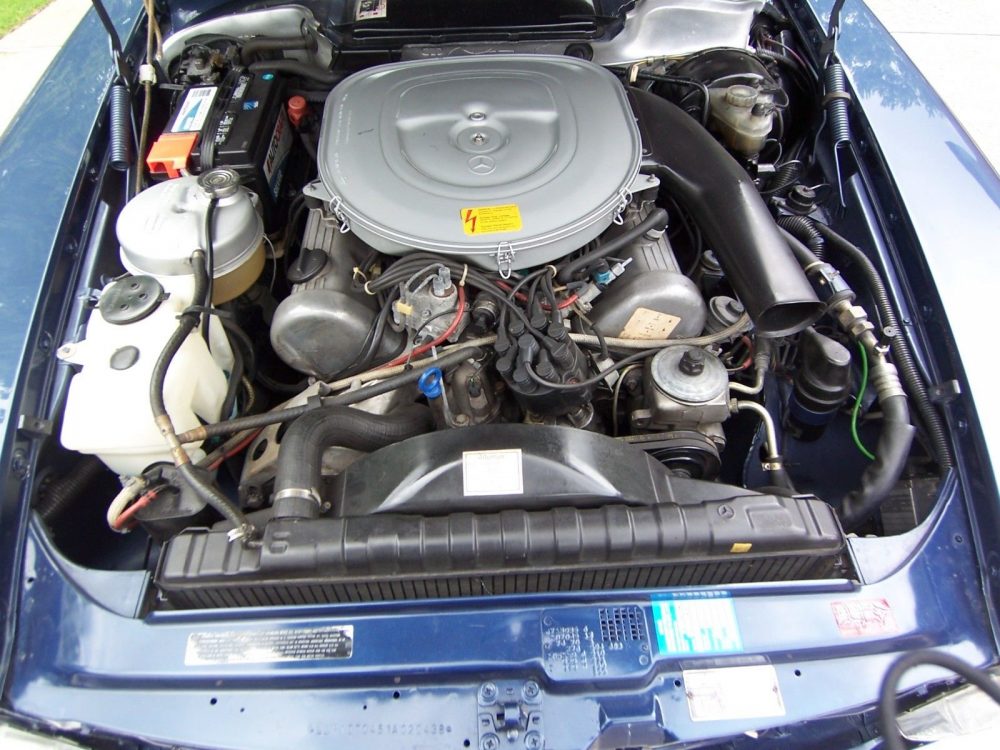 This is a really cool example of a R107. The European-spec 3.8 liter put out a much more respectable 204 horsepower compared to the 155 from the US-spec cars. Of course, you get the wonderful slim bumpers on this one as opposed to the diving boards. The interesting thing about this car is that it was federalized so whoever brought this car over had to put in the sealed beam headlights, extra turn signals and odometer in miles. Another note is that the climate control is actually manual and the windows are manual crank as well. Very rarely do I see a R107 with manual windows. Everything else looks really nice on this car from what I can tell. The interior is nearly spotless with no cracks on the dash, the exterior paints has no noticeable flaws and the engine is really clean for the mileage.
At $15,500, this car is priced fairly for what is out there. You can spend $15,000 on a bunch of dud R107s but I feel pretty confident in this one. The seal beams and tacked-on turn signals are a little off-putting, but swapping that stuff out can be done in an afternoon. Having 200 horsepower in one of these is well enough because you probably aren't buying a R107 to go fast anyway, so you won't be lacking power to keep up with soccer moms in the 300 horsepower minivans. Overall, cool example at a decent price.
– Andrew