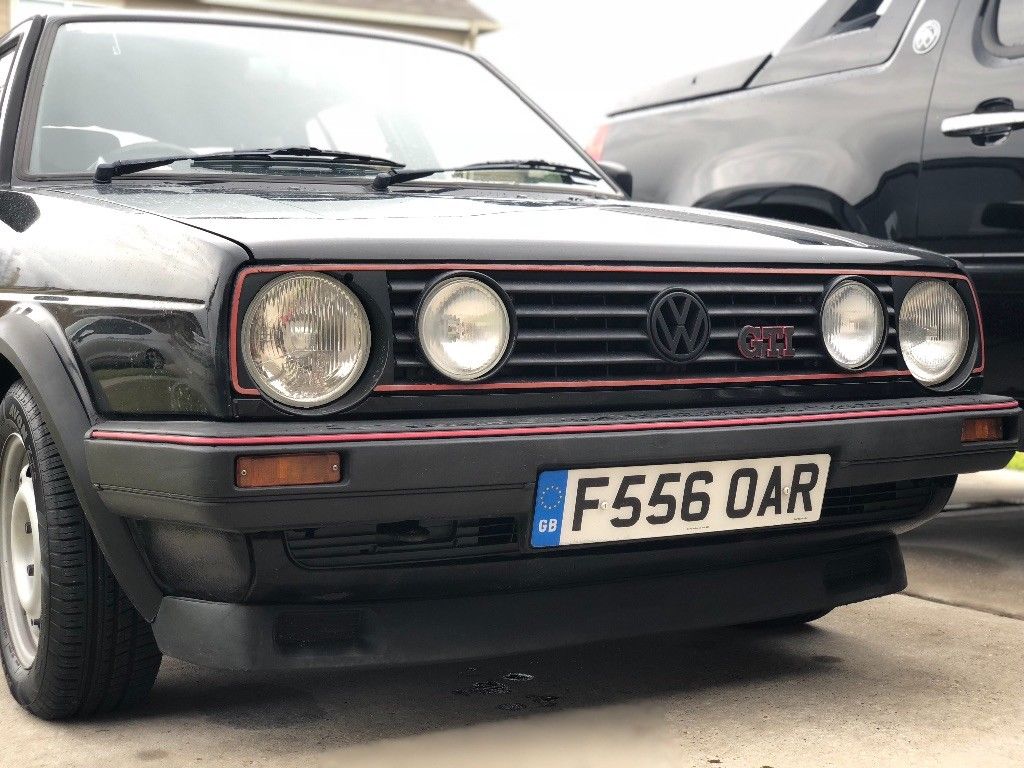 Update 7/3/18: After not selling for the nearly $10,000 asking price last week, the seller has dropped the ask to a much more reasonable $5,995 today.
Generally, when one goes through the trouble of importing a car, that car is something really special; a car which otherwise didn't come here. But occasionally a strange one sneaks through and leaves me scratching my head. Case in point? Today's 1989 GTI.
Surely, if you want a Mk.2 GTI you're not without options. Granted, they're harder to find than other 80s performance icons – especially in original configuration – but then I've just covered a string of affordable examples with a '85, a '86, and a '89 16V all quite reasonably priced well below $5,000. Since importation fees alone can eat up most of the sale price of those examples, you'd have to want to bring in a Mk.2 that wasn't seen here – a Rallye, G60, Limited or Country, for example.
So what have we here? A standard 1.8 GTI, albeit with a few small twists: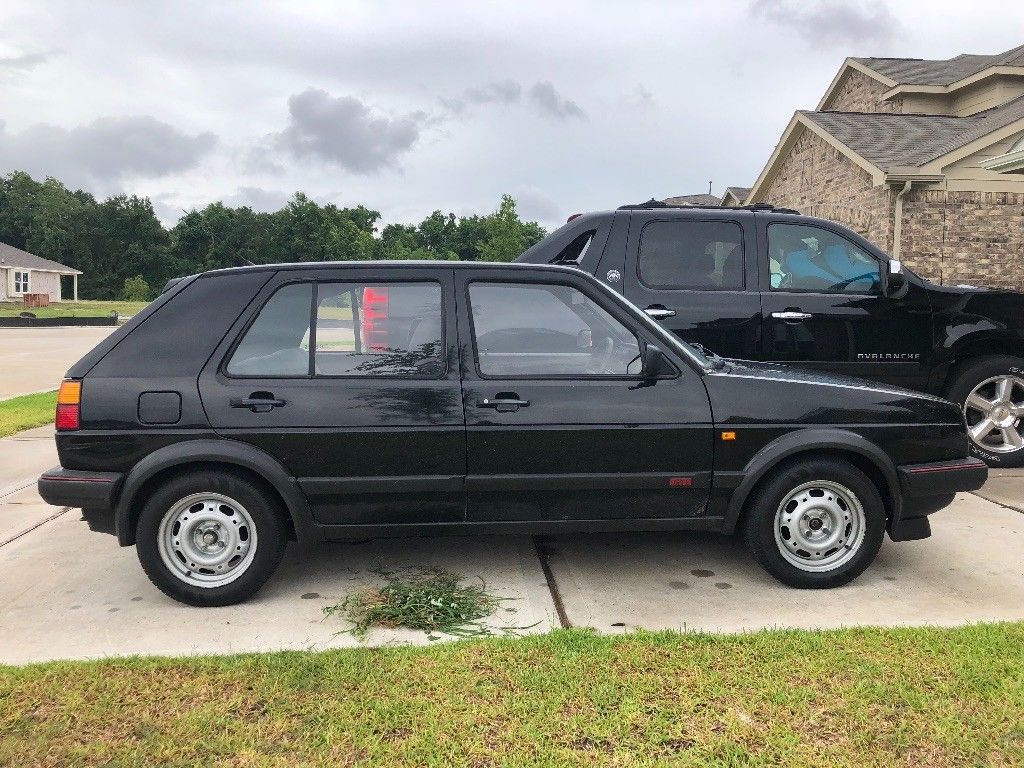 Year: 1989
Model: GTI
Engine: 1.8 liter inline-4
Transmission: 5-speed manual
Mileage: 113,000 mi
Price: $5,995 Buy It Now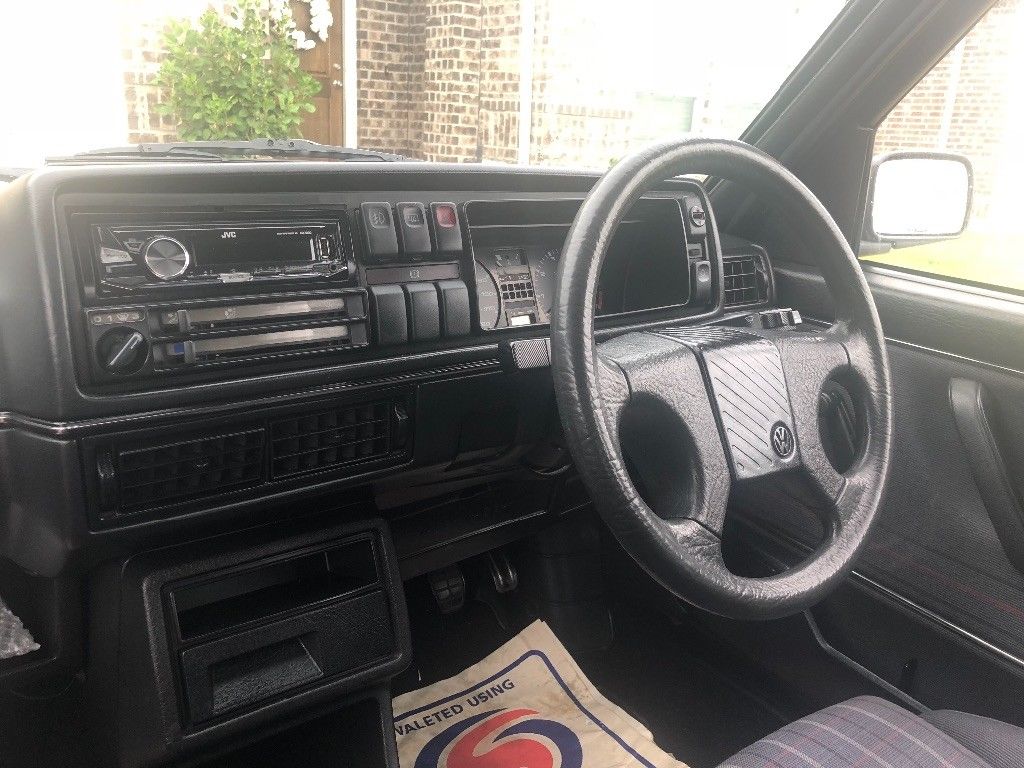 1989 VW Mk2 GTI, 5 door, 113k since new, documents back to early 90s. Freshly imported from England. Euro style car and it's right hand drive. Drives amazingly. A little paint fade on passenger fender, headliner is coming down a little on the back but in excellent condition, small rip on drivers seat, headlight and brake light out, driver door won't open. Just got it here so will be fixing all of this in the next couple of weeks. Price will be more firm the further along I get with it. The interior is excellent, engine sound, shifts through all gears without a problem. Any questions or more pictures just ask. I work for a classic car dealership so can help you get financing, insurance and cheap shipping. The title is currently being issued by the state so it could take 30-60 days before I will send a title depending on how long the state takes. But will send car with bill of sale and all necessary paperwork to register and title it. It wouldn't let me use the VIN coz it's a foreign vin but it's WVWZZZ1GZKW347486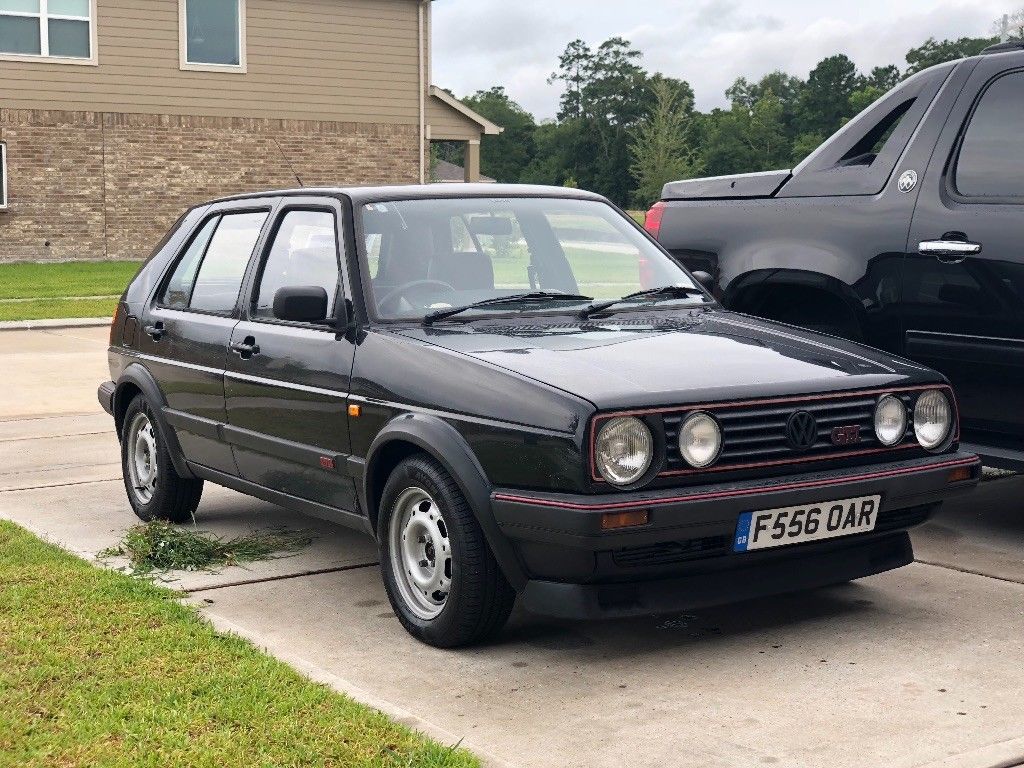 If you haven't caught on yet, one twist is obviously that this was an English market example and is right-hand drive. Does that add to appeal? I'm not sure. It would certainly make you more obscure at Radwood and would have people looking – generally, probably asking why you didn't just grab one from Germany. Second is perhaps slightly more subtle – the additional two doors. GTIs didn't come to the U.S. as 5-doors until the fifth generation, but were available to Europeans much earlier. Again, this is one of those geeky VW things that someone outside the marque would walk by and ask why it was special, then shrug and walk on.
Condition appears to be pretty good though the car lacks detail photos and underhood shots. It's also missed the key points which do rust on these cars, so you'll need to do a PPI carefully. It's missing its original wheels; if it had steel wheels, they would likely be the pepper-pot round hole steeliesfound on Jettas of the same vintage here, but if it had alloys they would have either been the bottle caps or possibly BBS RAs. The seller seems intent on fixing the car up, and frankly at the $10,000 asking price they should. This car is cool with the European-market grill, lights, bumpers and some features, but it's not 2.5 times as good as the 16V. The real market (and markup) on these cars are the aforementioned models that didn't come here; bring a Golf Rallye like this one from England and you'll see bids flying.
-Carter