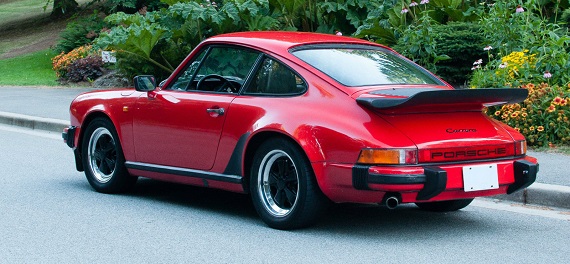 Continuing our theme for the week, here we another 3.2 Carrera Coupe, but now from the earlier years of their production. This is where we really begin to enter value territory for these cars. The introduction of the G50 transmission in 1987 marked the end for the 915 5-speed transmission after a 15 year run. With torque gradually increasing during the 911's life the 915 continually had to be reworked so as to keep up with the increased stresses placed upon it by the engine and heavier chassis. Like with many things in the auto industry, eventually it became more cost effective simply to switch to a newer unit rather than continue to revise and upgrade the previous model. The 915 had served its purpose and helped make the 911 the driver's car that so many continue to love and today a 915-equipped 3.2 Carrera comes at a discount relative to a similar quality model from later in the run. This Guards Red 1984 Porsche 911 Carrera Coupe comes from the first year of 3.2 Carrera production and is a European model, which means you get a few more horsepower from the 3.2 liter flat-six (231 rather than 207 hp).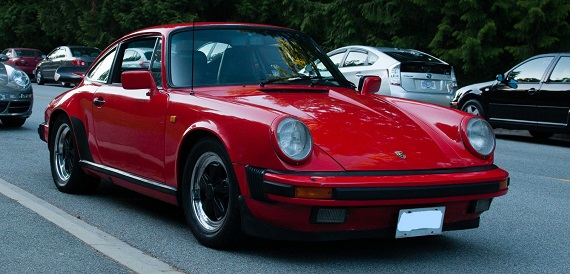 Year: 1984
Model: 911 Carrera
Engine: 3.2 liter flat-6
Transmission: 5-speed manual
Mileage: 136,000 mi
Price: Reserve Auction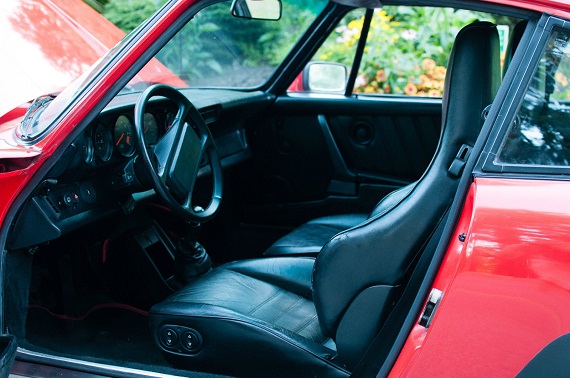 New Baby on the way so its time to sell.
This is a beautiful example of the quintessential of all Porsche's. It is a European model that boasts an increased power over the american version at 231 HP. The European model did not have the same regulations in the US and the small bumpers are highly desirable and lighter.
Stainless Steel Heater boxes.
Stainless Steel Muffler
Car comes with all records.
Original Paint.
New clutch 2010.
Drives nice.
Mileage- 136,000
VIN- WP0ZZZ91ZES101XXX

I am selling this vehicle in other websites so I reserve the right to cancel this posting, sale and/or auction at any time. Vehicle is sold as is where as. I will be able to relocate the car within 50 miles and will help arrange shipping if the buyer wishes.

A bit of an update.

Yes, I have all the service records. The car has always been garage kept and has no rust. All gauges and electronics work, including the heat control at the center counsel. This car is strong and a great driver. Brakes, fuel pump and clutch were done recently. Main seal was done when clutch was as well as flywheel machined.

This one is almost just right. I always prefer the Carrera Coupe to have a whale tail, but I can generally do without the rock guards on the rear wheel arches. This car possesses a very striking appearance nonetheless and at this mileage is an excellent example of a driver-quality 3.2 Carrera. With current bidding at a very reasonable $21,600 this one may even come at a pretty good value. The reserve remains unmet, so perhaps this will come up short, but that's something that can be worked out post-auction.
-Rob