For the last couple of weeks, I've been on the hunt for a good Porsche 911 SC or 3.2. It's been a desire of mine for many years to own one. I'm not sure I'll pull the trigger soon, but this tidy Ziegelrot Metallic 3.2 Targa for sale in Memphis has my radar up. I'm a bigger fan of the coupe than the Targa, but this unique shade of red, low mileage and good presentation has gotten my attention. This particular year is the first year for the 3.2, considered by many to be the ultimate expression of the original 911.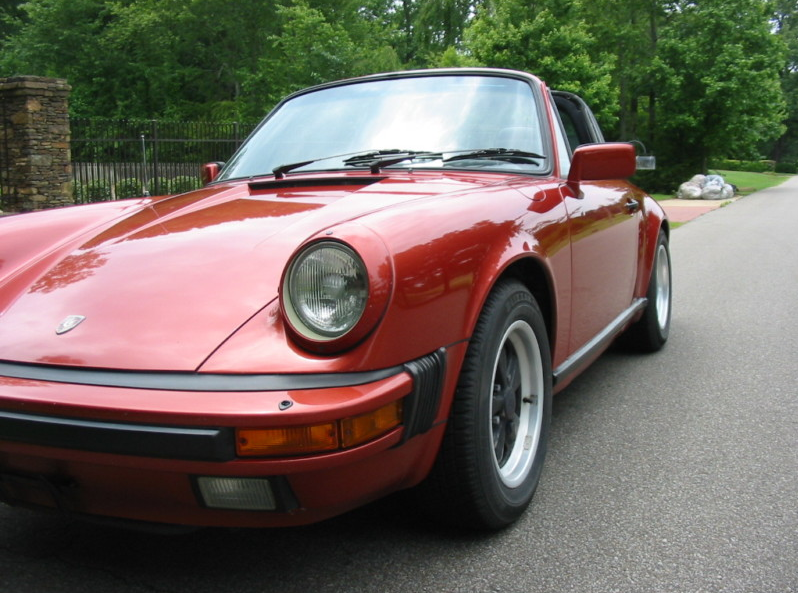 Very clean 84 model Carrera targa in rarely seen Kiln Red or "Ziegelrotmetallic". Low miles at approximately 65,000 and no collision history. Car has always been garaged and although it has been driven – exterior is very good with only normal road usage. Books and tools as well as some service records. This is the first year of the 3.2 liter Carrera and these are one of the very best air cooled 911s ever produced – car runs wonderfully. Interior is very good as well with the only upgrade being the radio. These models are very strong running examples that followed the legendary 3 liter SC cars and have become one of the more favored air-cooled Porsches of modern times. Engine, transmission, clutch and brakes are all solid and there are no known issues. Car is also for sale locally and I reserve the right to end the listing at any time.
While the seller states there are no known issues, a little bit of color on the service history and any recent maintenance is always a good rule of thumb with a car of this caliber. With all things being equal, this car has a lot of life left in it. The one thing that detracts for me here is that this is a 1984 model, and it wasn't until 1987 that the 911 benefitted from the improved Getrag G50 5-speed gearbox, which had better synchronizers than the 915 5-speed carried over from the 911 SC. The seller has priced this car attractively, though, as 3.2 Targas with lower mileage in good condition tend to run anywhere in the $18,000 to $24,000 range, give or take. I really like this car, and if it was closer, I would almost certainly contact the seller and have a go.
-Paul