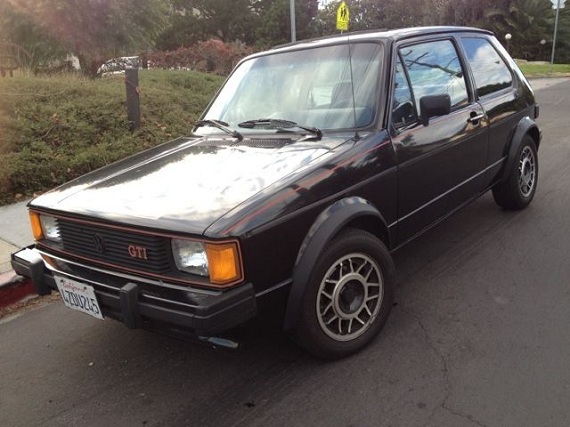 Over the past 15 years, the original GTi has moved from a forgotten trailblazer into an investment-grade classic. It's been helped by the countless articles and reports that have fondly remembered this little pocket rocket as one of the best enthusiast cars ever made. We've seen the result of this first-hand; I joked about how very Clarkson-esque I was having sold my 1984 GTi for $300 in the late 1990s when we featured the back-to-back $18,000 1983 GTi and $17,000 1984 GTi. If it sounds a bit crazy to pay those prices, for the buyers those cars they were obviously looking for the best example possible. If you can back down your standards a touch and are looking for a solid driver that's a bit more reasonably priced, this 1984 may be a good opportunity for you: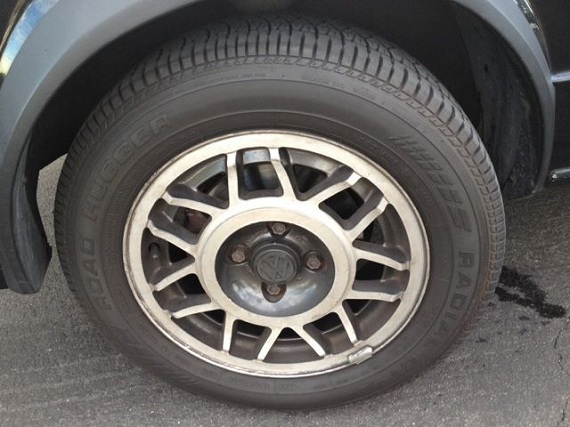 Year: 1984
Model: GTi
Engine: 1.8 liter inline-4
Transmission: 5-speed manual
Mileage: 74,000 mi
Price: $6,500 Buy It Now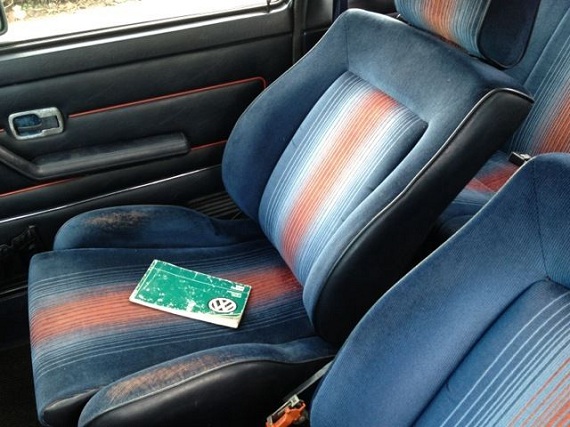 *Excuse the posting, disappearance and re-posting of this car: I accidentally started it off with the VIN number from another car in our family and had to change that. Now it is on here for good/until it sells.

I would not be selling this car, but my wife needs a truck for work, so my pride and joy must go.

My story about this car goes like this:

The summer before last I found this being sold by a collector in Oakland California who purchased it from a another collector who acquired it from the woman
who was the original owner.

The mileage is pretty close to accurate but apparently there were a few months when the woman owned it and the odometer wasn't working, but she had it fixed.
Before I bought it I asked my mechanic if it looked like a low-mileage car to him and he said he definitely thought it was.

The car starts up runs, and drives great. Alignment is right on. It has good power for a little car and feels solid on the road. I've driven it back and forth from LA to San Francisco a couple times along the coast, and those were some of the most enjoyable drives I've ever taken – the car handled the 400 mile trip with ease.

For a while I thought the car was getting hot in traffic because that's what the gauge was telling me, but it stayed cool on long drives and any other type of driving that wasn't stop and go. so I changed the thermostat, the radiator, the water pump, timing belt seals and pulleys, but that didn't fix the problem. My mechanic said the oil temperature stays where it should be, and that's what mattered. So for now it has been concluded that the problem is just with the gauge in the control panel. I had planned to switch that out soon too, but won't have time before the sale. The car has never over heated.

The timing belt and pump were changed just last week. The week before that I did a new K&N air filter, bosch fuel filter and new fuel pump. I also changed the oil pan and gasket to end a small oil leak that was coming from the pan. That took care of it.

The radiator was done last year.

All belts are new.

This car is a completely original, never-molested example of one of Volkswagen's most classic iconic models.

The interior seems to be all original with minor tears on the top of the back seat. Both front seats look great. Carpet seems to
be original and in very good shape – it could just use a little clean. Headliner is new. Absolutely no rust on the body. There are little trim pieces
here and there that could be replaced, but overall a clean example with most everything intact. The rubber bumper guard is ripped
on the rear bumper, but I will include an OEM replacement that I sourced. In addition the driver's side door handle is a little loose, but
operational. I will include a replacement for that as well.

Please write with any questions you may have.

Happy bidding!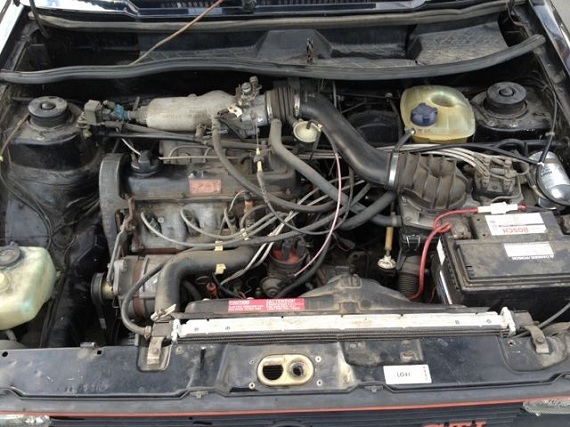 The mileage is definitely off and the condition isn't as good as those record setting cars, but the overall condition of this car is still pretty impressive. I'm not a fan of the red "Tick" stripe and truth be told I think I'd probably rather have the red than blue interior. The car also sports budget radials and has some trim needs; but to me, all of these things make this the perfect project car. It's one you could buy, work on and enjoy without the worry of the exotic pricing. Even better, unlike some project cars you're starting with a solid base and a very presentable car as is – it would seem to be not at all a unachievable task to get this car closer to show quality without compromising driving enjoyment. The price for this car isn't by any means the lowest we've seen recently, but it's also quite far from the highest and I think not unreasonably high. So if you haven't enjoyed A1 fun before, this may offer a good option into that market!
-Carter