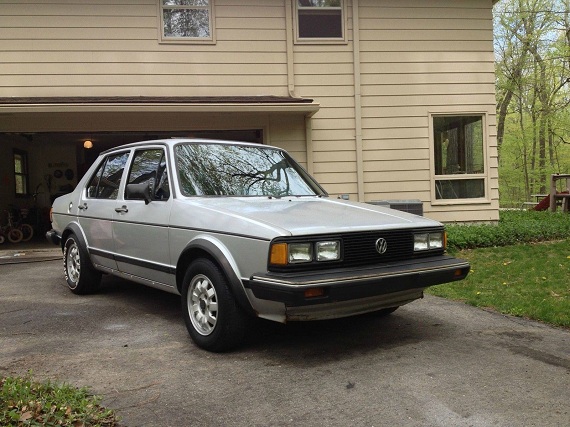 So few remain around these days that it's easy to forget that in 1984 Volkswagen introduced the hot 4-door Jetta, the GLi. Like the GTi brethren, these featured an upgraded 1.8 inline-4 mated to a close ratio 5-speed transmission, as well as upgraded brakes and a few external changes to set them apart from the run-of-the-mill Jettas. Not many were produced, and again like the GTi few remain around in good shape; in fact, I can think of only one that I've seen in the past decade. Like me, the owner is a high performance driving enthusiast and we've been trucking our old Volkswagen/Audi products out to BMW HPDEs for years. Despite neither of us having the fastest car out there, it's always fun to see his red GLi, hunkered down over very wide semi-slick tires bouncing down the front straight at Lime Rock park. Today's GLi isn't quite ready to do that, but offers a glimpse into a rare car that's quite affordable and should be saved: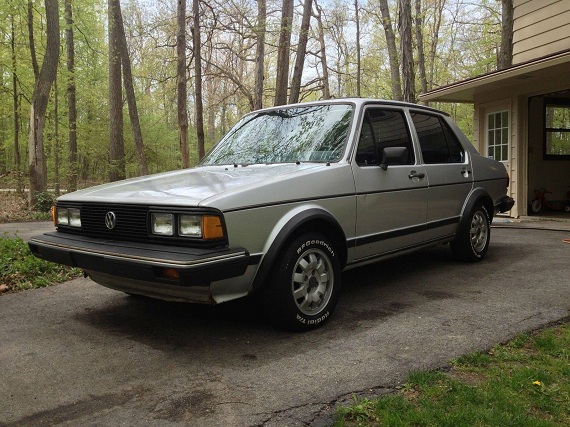 Year: 1984
Model: Jetta GLi
Engine: 1.8 liter inline-4
Transmission: 5-speed manual
Mileage: mi
Price: No Reserve Auction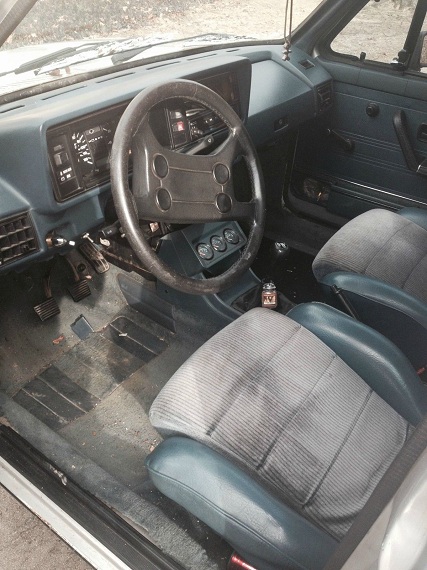 Project car in great shape, body has minimal rust, interior in good condition for age, sunroof works and doesn't leak. Drives ok, just had new brake lines installed and shift gate adjusted. I've used it as a daily driver all summer and fall, was going to do a full rebuild, a long term project car, but have decided to get back into subaru's. This was my first foray into Volkswagen's. To keep as a daily driver it would need nothing at this point. For a long term driver brakes, and rear shocks should be replaced soon. Runs solid when it's running. Heater blower motor is out, no stereo, drivers seat has a broken bracket but it's still ok. all windows and doors, lights work fine. Exhaust has a leak. This is a perfect starting place for a project car to customize.

As of Jan 1st this car won't start. It will crank over but won't fire. Getting spark, fuel and nothing frozen up. This car is not running at time of this sale.I had sold on here earlier this week, due to cold the battery had gotten weak so I jumped it, started fine, drove it and pulled into the garage, left it running for a few min and then shut it off to check fluids, take personal stuff out etc. went to start again and it's cranking over but won't fire. Could be from sitting for a month in this winter cold. I'm not sure and don't have the time to look into it as it's not a car I need anymore, it's just taking space.

Parting out this car alone could be worth a ton of money but since it can't be driven it's being sold as is. You'll need to pick it up with a trailer or have it hauled.

Brand New Haynes Manual included ( had to order specially)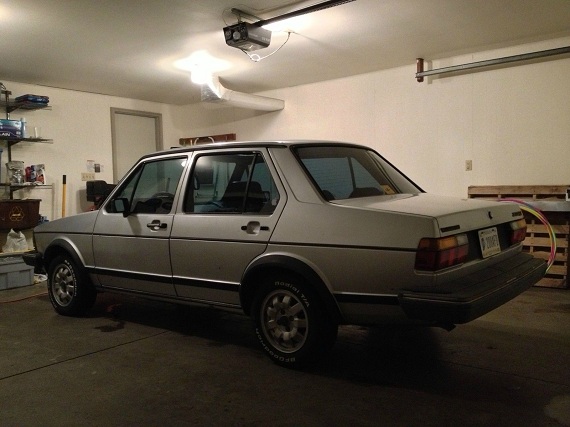 Though it's listed as not running, it seems that it was running recently; given the somewhat glitchy electricals of this generation of Volkswagen, I wonder if either a relay or the fuel pump has failed and produced the no-run situation, as the CIS is pretty simple and generally fault-proof. The seller has taken careful note of usual rust-prone areas in the car, and though there are a few spots of what appears to be surface rust overall the car looks pretty solid. The interior isn't particularly pretty but is all there. These are such rare little beasts, I would imagine that the market is there is restore one to top condition – and if it's not, the market isn't far away. Bidding on this car is quite low – as of writing, $510, leaving plenty of room in the budget to get it running and sorted. If it could be picked up for under $1,000, I'd consider it pretty well bought and a fun winter project. Source some Euro-bumpers, a 16V motor transplant and some RML snowflake replicas and you'd have yourself a nice alternative to a 2002 or 320is!
-Carter