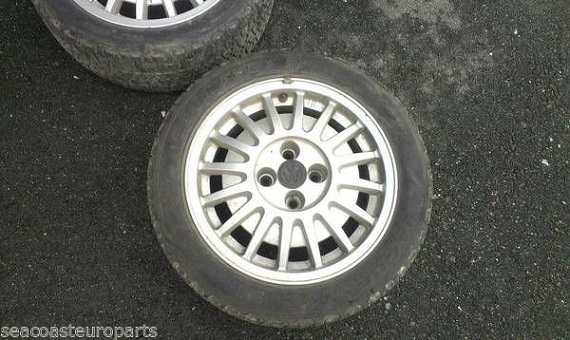 Looking at that project Jetta GLi got me thinking about what wheels I'd love to see on there. In my quick search, I came across a set of wheels from a car that few seem to remember – the Renault Alliance GTA. Looking very similar to the A1 Jetta, the GTA was a two door sedan performance version of the regular Alliance, and wasn't much of a performer but did look sharp thanks to some spectacular 15″ Ronal R8 alloys that were slightly modified in design specifically for the GTA. Differing from the normal Audi look, they had slight webbing in between the normal spokes. It's not often you see either the car or the wheels anymore, but today there is a quite reasonably priced set on Ebay:
Year: 1987
Model: R8 (Alliance GTA)
Diameter: 15″
Width: 6″
Bolt Pattern: 4×100
Offset: ET 45
Condition: Used
Tires: Not Included
Price: $174.99 Buy It Now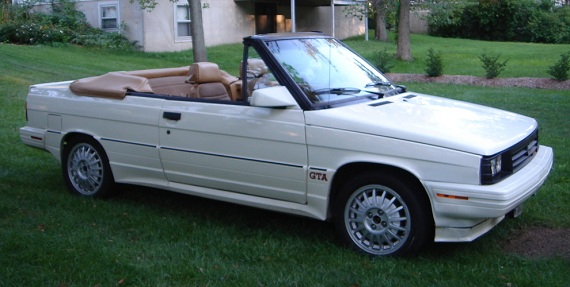 Used set of of (4) 15 x 6 RONAL Wheel Set. Fits Renault, Audi, VW and possibly others.

Originally was the factory installed 1987 Renault GTA wheel.

Wheels are in very good condition, straight with very minor blemishes. They have small black VW center caps.

Tires are shot, will be dismounted prior to shipping.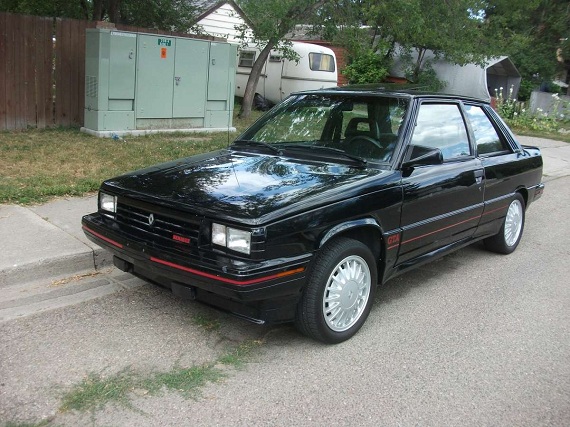 Back in the 1980s, 15″ wheels were pretty special, and even in the 1990s my friends and I were all talking about the big 15″ wheel upgrade to our VWs. These wheels would suit the part perfectly and fit that A1 Jetta like a glove! They're missing the original Renault centercaps it would appear, but to the next buyer that probably won't matter much. I've included some pictures of what the GTA looked like with them for reference. At below $200, this is a well priced upgrade for some high quality, great looking wheels for your early VW or Audi – and maybe even a 320 in a pinch?
-Carter