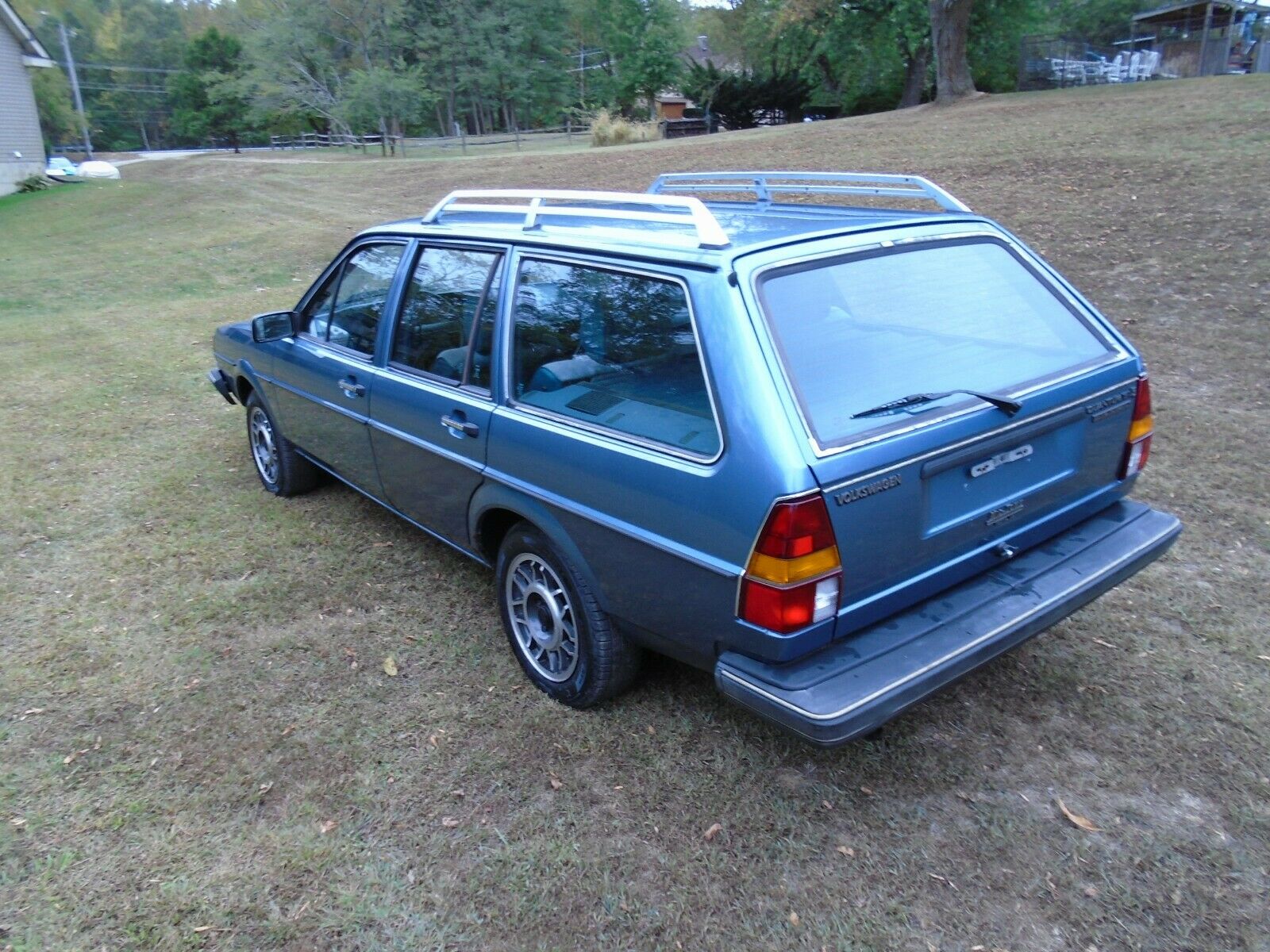 The lineup of offbeat VAG survivors continues today with this second generation Volkswagen Passat, of course badged the "Quantum" for the U.S. market. Volkswagen was happy to tout the Quantum as the sole "German engineered Grand Touring car sold in America that was available as both a sedan and station wagon and came equipped with a 5-cylinder, fuel injected engine, front-wheel drive, power assisted rack and pinion steering, four-wheel independent suspension AND cruise control". You don't say, VW? Seriously, I think they could have left a few modifiers off that description and it still would have been true. This model replaced the lovely and popular Dasher model which had been available in several configurations. Briefly, the new B2 continued that and if you've ever seen a 1982 Quantum 2-door hatchback in person in the U.S., you might be alone. The model was dropped quickly, though continuing on was the Variant (VW-speak for wagon) model. And because the underpinnings were shared with the B2 Audi, things started to get pretty interesting for the upscale VW. And, confusing.
The weird part is that this model actually tread on the toes of its even more upscale competition – the Audi 4000. Though early 4000s had the 5-cylinder available as an option, when it came to the mid-80s Audi saved the inline-5 only for the quattro models and Coupe GT/5000 front drivers. The 4000 grabbed the engine from the GTI, instead. But you could still get a 5-cylinder Quantum, and you could get a wagon version – something Audi didn't offer at all in the B2: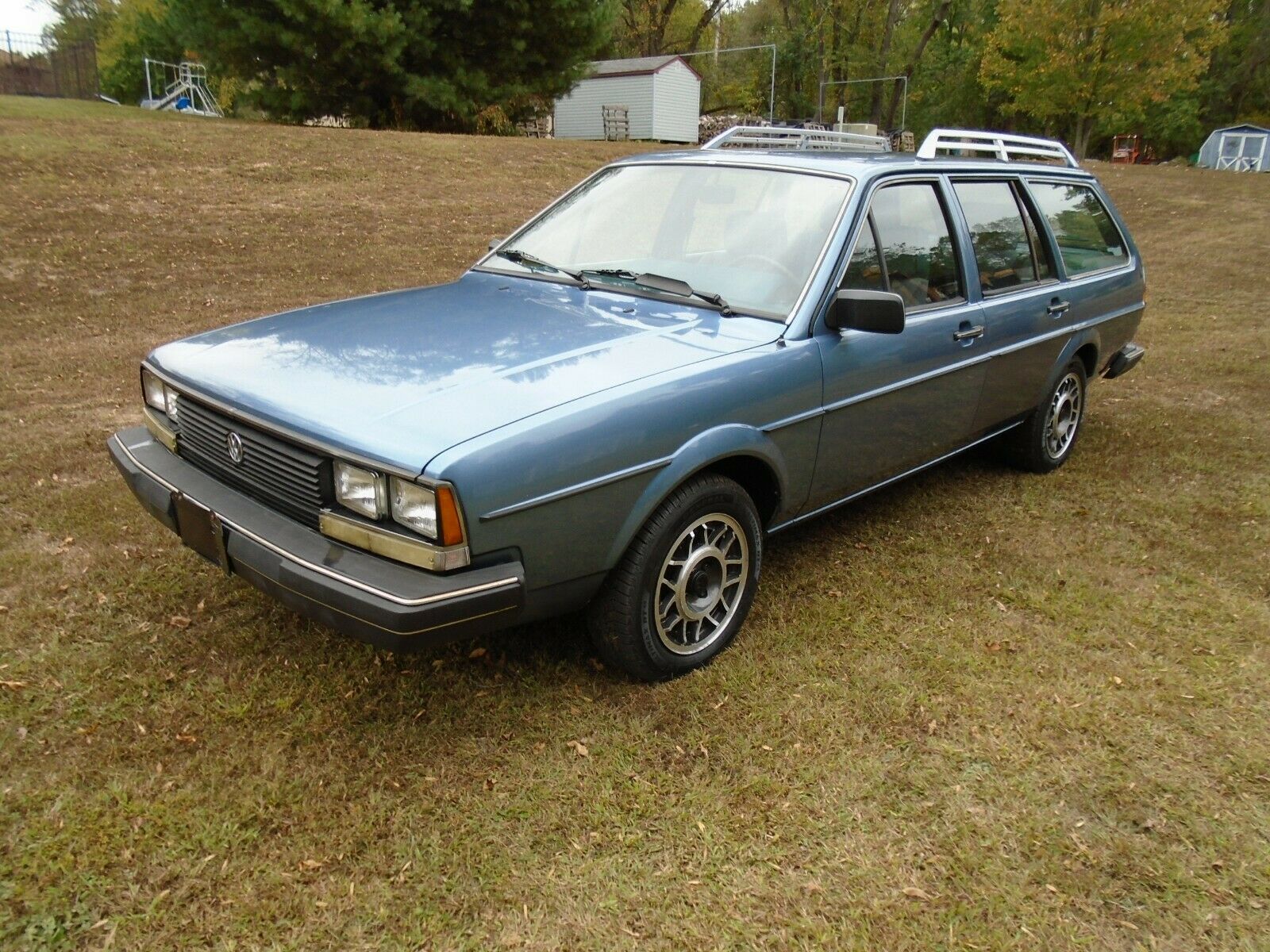 Year: 1984
Model: Quantum GL5 Wagon
VIN: WVWGB033XEE065883
Engine: 2.2 liter inline-5
Transmission: 3-speed automatic
Mileage: 61,300 mi
Location: Newark, Delaware
Price: $3,695 Buy It Now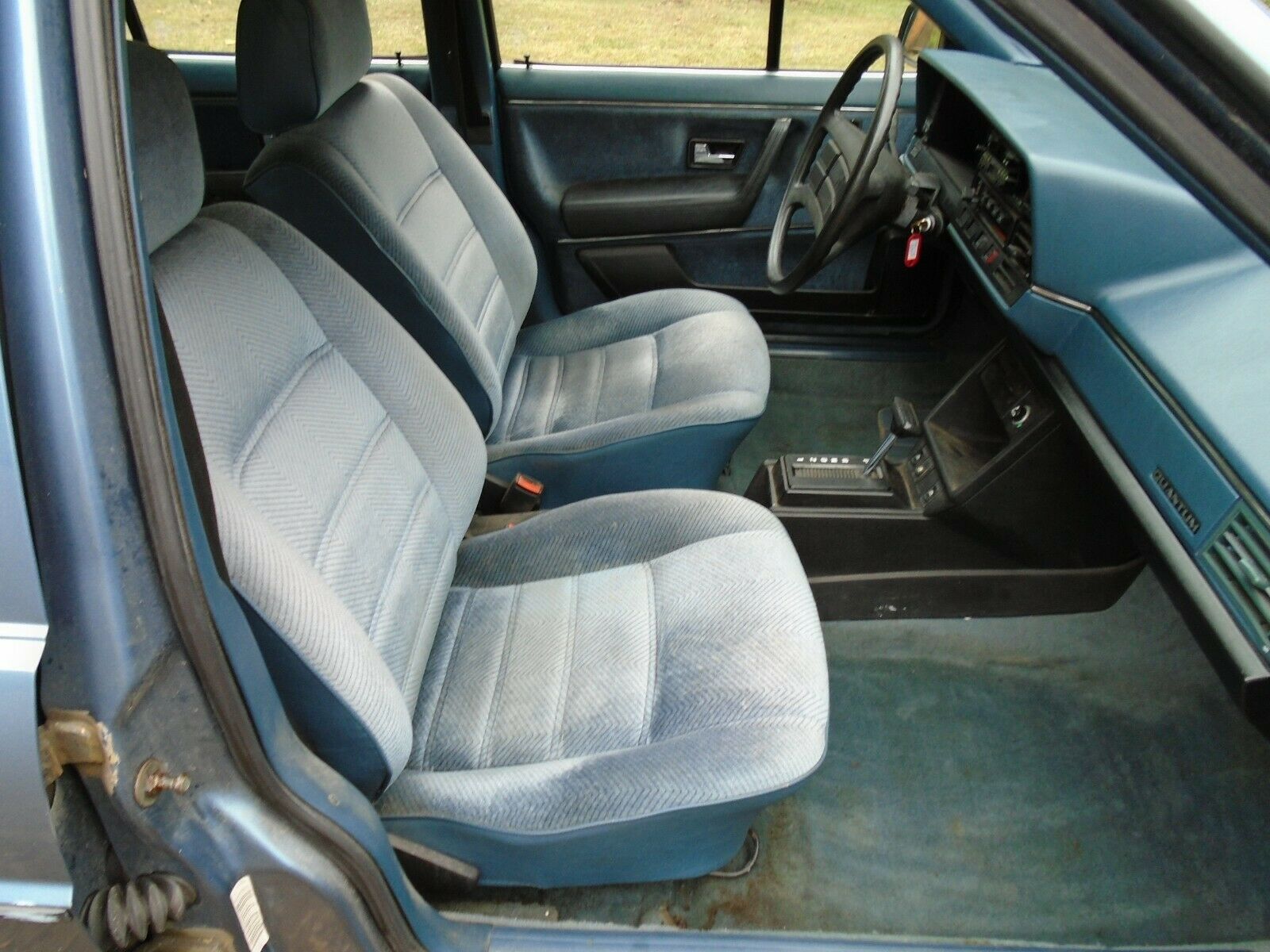 Up for sale is a very rare 1984 Volkswagen Quantum station wagon with 61K miles. It has a 2.2L 5-cylinder NON-turbo gasoline engine and an automatic transmission. Engine runs great, transmission shifts smoothly. The car is in very good condition considering it is 35 years old, but it is not without its flaws. Just passed Delaware inspection with no trouble. It has had a LOT of work done and new parts installed by us in the last month or so. This includes:

Brand new tires, battery, timing belt/tensioner, water pump, belts, thermostat, cooling fan switch, synthetic oil change, air filter, valve cover gasket, warm up regulator, Bosch fuel pump, fuel accumulator, fuel filter, rear brake shoes including wheel cylinders/wheel bearings, front and rear muffler, tailgate lift supports and the upper (fat) injector seals have been replaced when the injectors were removed, cleaned, and tested.

The bad: Headliner fell down and the fabric was removed, small area of minor rust by left rear wheel arch (rest of the car is rust free even the underside of the car). Right rear door has a small dent in it. It could probably be fixed easily. rear power windows do not work (front windows DO work). Radio works, but speakers are shot and the radio display sometimes works and the radio knobs broke (plastic). AC needs to be recharged.

We had this car shipped in from IL with the intention of using it for parts for another car, but because it was in such good condition we could not bring ourselves to do so. We decided to fix it up. This car is very hard to find. When was the last time you saw one?

Now for the disclaimer- Vehicles is being sold as is, where is. There is no warranty. No returns, refunds, exchanges, etc. We have tried to describe everything to the best of our ability in the most honest way possible. But once again, it is an old car, and anything is possible. Buyer is solely responsible for arranging pick up or shipping from our location in Newark, Delaware 19702. We can work with your shipper as long as we have at least 24 hours notice of pickup. Car must be paid in full before it and the title leave here. A non-refundable deposit of $250.00 is due within 24 hours and full payment is due within 3 days. Pickup within 10 days or a $25.00 per day storage charge will apply. We are reasonable and will work with anyone who communicates their intent with us… if you do not communicate we cannot and will not help you. Thank you for looking!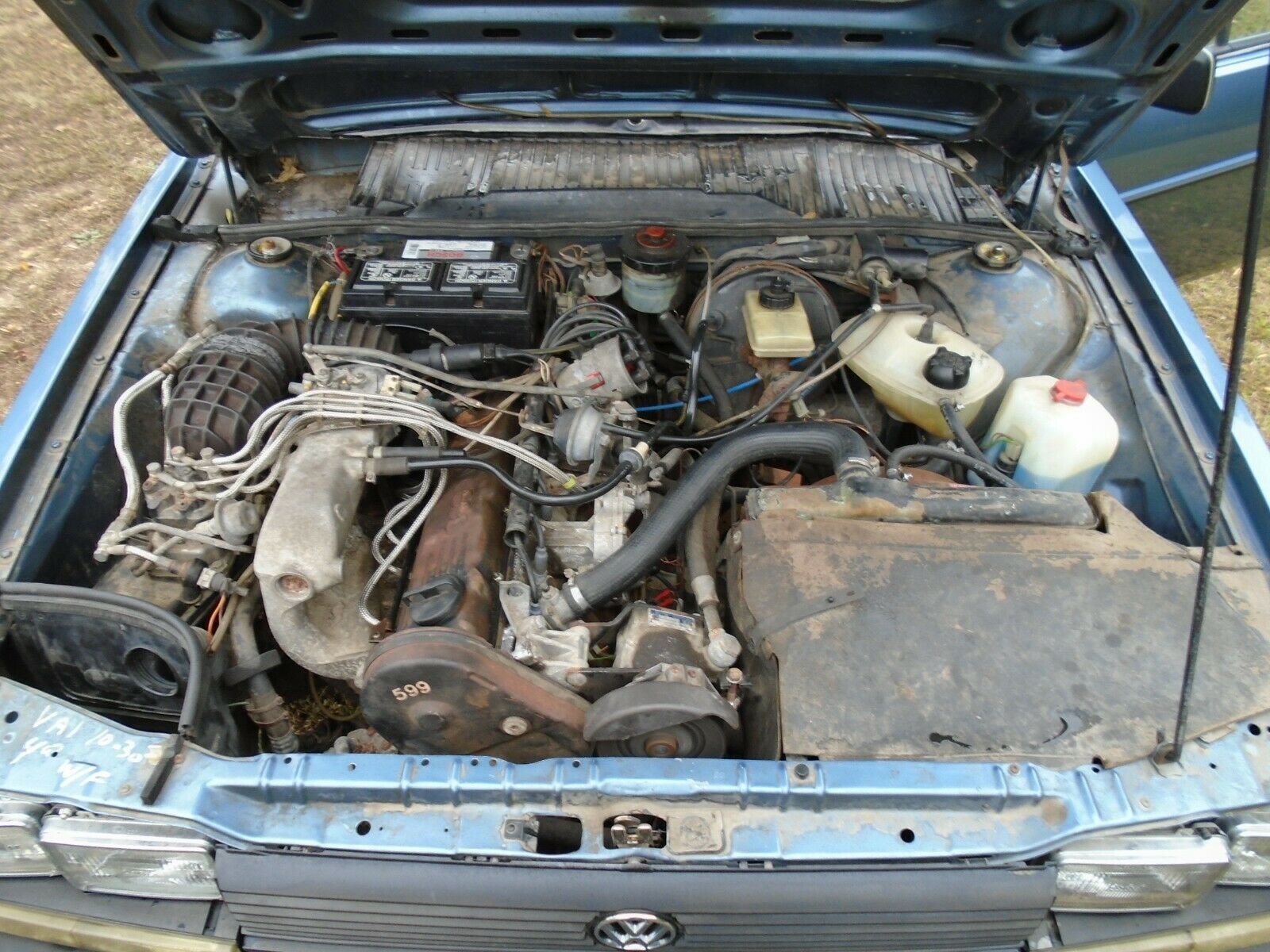 I've always really liked the Quantum. I especially like them in Tornado Red and this color, Biscaya Blue Metallic LA5Z. This one is matched well with blue velour interior. I'm not sure what that velour was made out of, but it nearly always presents as new. GL5s got the upscale trim, so it has power windows, locks and air conditioning plus cruise control and the 14″ Avus (Snowflake) alloys and roof racks – but interestingly, no sunroof. Like the Audis, front-drive GL5s got the KX inline-5 rated at 110 horsepower, while the Syncro grabbed the JT 115 horsepower version. This one has low mileage claimed and the trip odometer isn't set to all zeros, so it's a plausible claim. Condition isn't outstanding; there are plenty of rubs, scrapes, some rust, dirty grime and it's got no headliner. There are a few mechanical needs, but if you spent a few hundred dollars and some time on it this car would be ready to roll into Radwood – bumps, bruises and all.
Is it the one to get? It's not all that unreasonably priced in the market. $3,500 doesn't buy you much B2 chassis today, though long-time fans of the chassis will snort at that assessment. But to get into a similar Syncro, you'd be looking at double – if you could find one:
Feature Listing: 1986 Volkswagen Quantum GL Syncro Wagon with 43,000 Miles
But here's the thing – for the most part, the Mk.2 crowd doesn't care for these cars at all, and the Audi B2 fans – while accepting – usually hold out for 4000 quattros or Coupe GTs. I know. I'm one of them. And honestly, both the 4000 quattro and Coupe GT are better choices than this car – especially since it's an automatic rather than a manual. But if rarity and obscurity are your thing, there just aren't many of these Quantum GL5s kicking around anymore – and this one won't break the bank.
-Carter