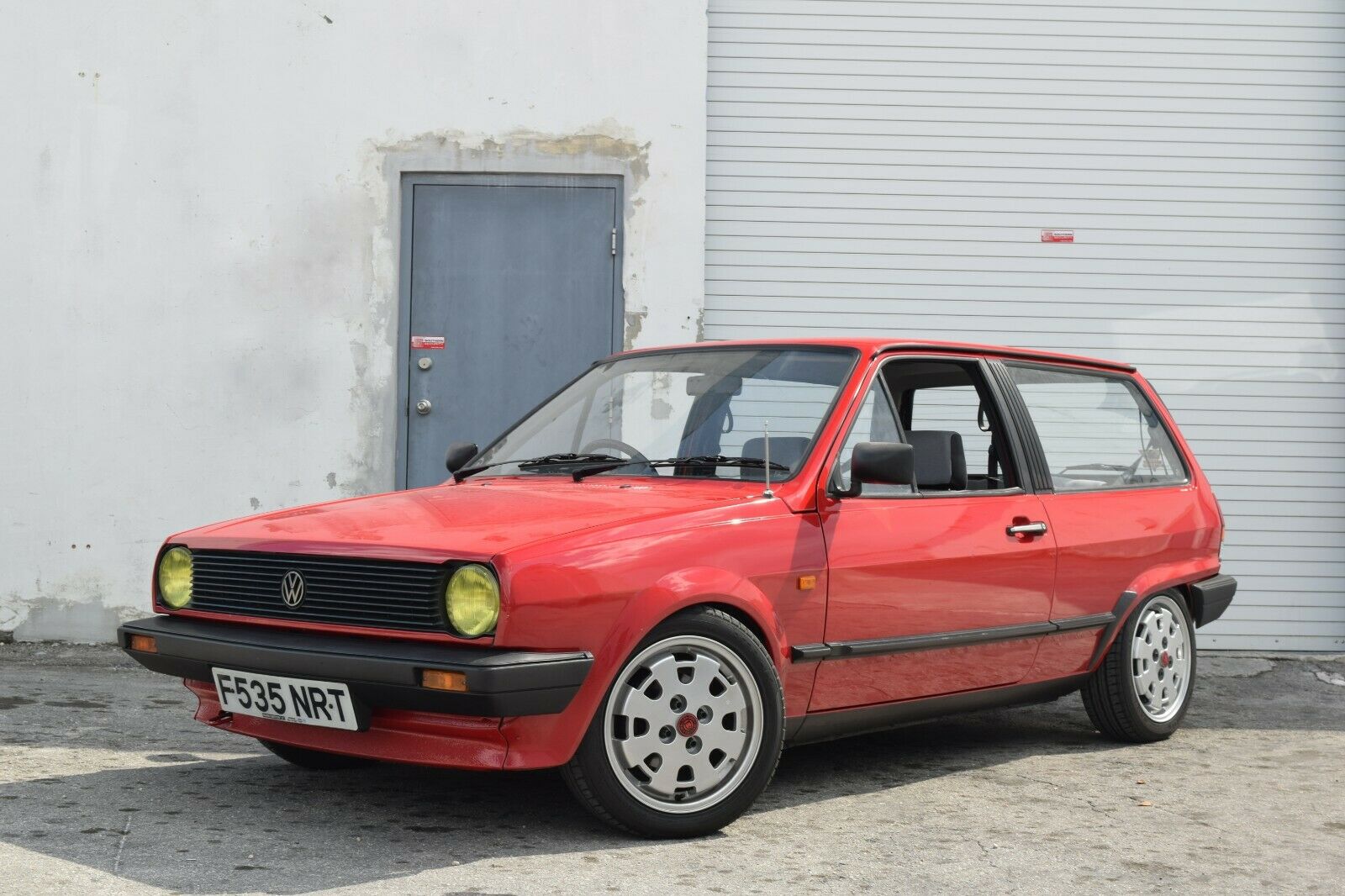 As I mentioned in my Audi A4 TDI post, the VAG community loves things that are different; and any Volkswagen Polo that makes it to the U.S. is certainly different since the model was never sold here. The Polo launched in 1975 as a rebadged Audi 50, but managed to outlive the car that it was based upon by some good measure. In 1981, the second generation debuted on the A02 platform – a standalone for the model and its be-trunked twin, the Derby (also not sold here). These super-minis were intended to be cheap and efficient; very basic equipment was met with very basic engines, though there was a GT version and an even cooler supercharged G40 model which we've looked at previously.
Today's example is none of those. This is the basic 2-door wagon model that looks a bit like a delivery van. I had a friend I went to visit in Germany, and he and his girlfriend shuttled me around in a Polo not too dissimilar to this. A Volkswagen fan, I loved being in a model that wasn't available in the States, but I did get the distinct impression that for many Germans ownership of a Polo was akin to a venereal disease. It was something you had to live with and couldn't easily get rid of, and you really didn't want anyone else to know you had it. But because these are different than the run-of-the-mill A2s, are they desirable today?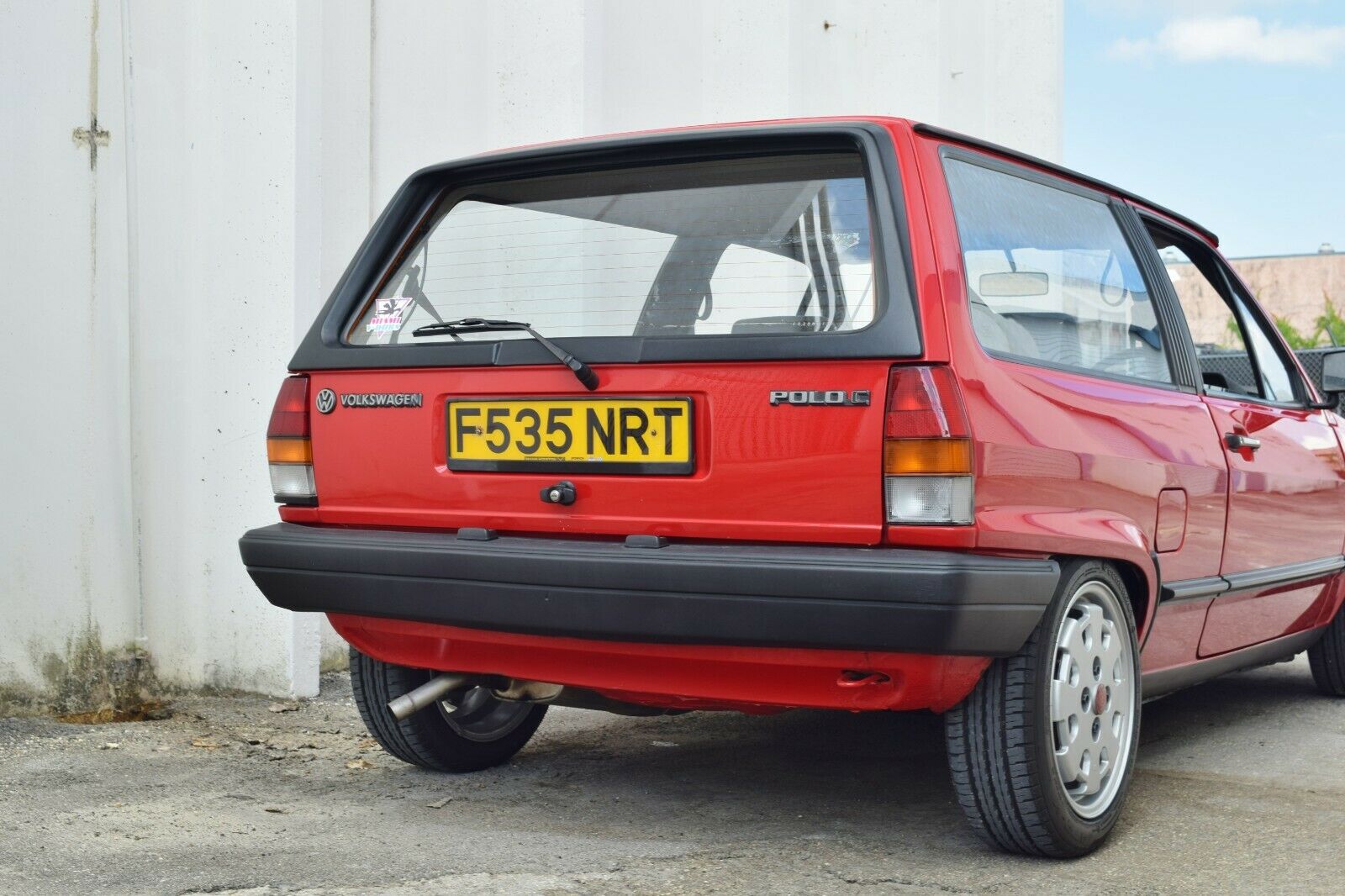 Year: 1988
Model: Polo C Hatchback
VIN: WVWZZZ80ZJW206794
Engine: 1.0 liter inline-4
Transmission: 4-speed manual
Mileage: 41,800 mi
Location: Miami, Florida
Price: $7,800 Buy It Now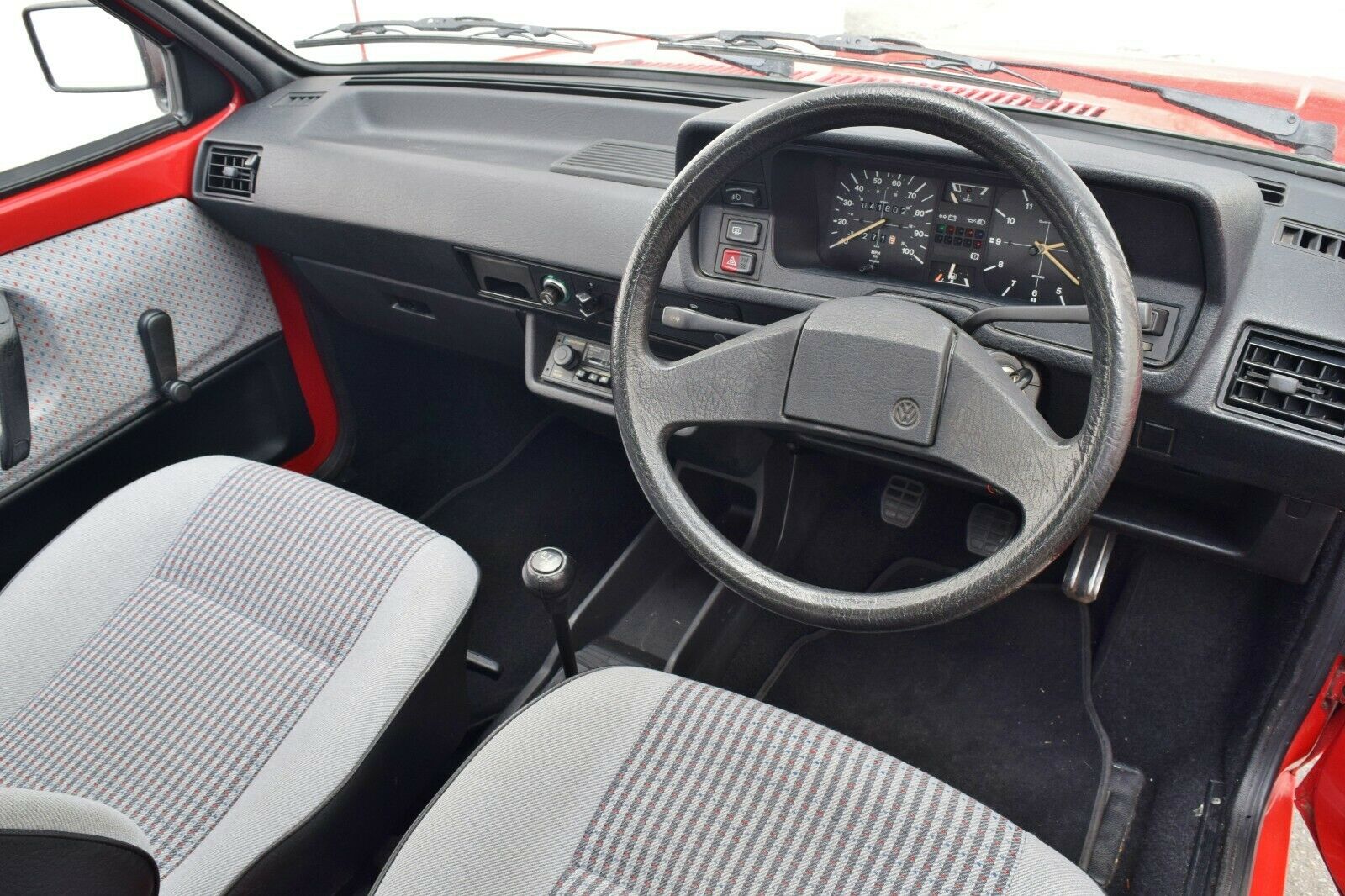 1988 Volkswagen Polo Mk2 with ONLY 41K MILES

The car was imported to the US in 2013 by its original owner,
This is a RHD UK-market example finished in bright red over a grey and black interior.

Exterior is in excellent condition with little to no defects in the paint. The car is finished in red with black bumpers, body trim, and window surrounds.
The car has no rust and it has been carefully maintained and taken car of its whole life (Garage Kept)
A set of TA Technix coilover shocks were installed along with aftermarket 15? wheels and new 165/55 Economist ATR-K tires.
a front end alignment was completed after the new wheels were fitted.

The RHD cabin is finished in light grey patterned cloth seats with black vinyl trim, color-matched door panels, and black carpeting.
Features include roll-up windows, manual locks, and a Blaupunkt AM/FM radio. Seating for five occupants is provided, with a covered cargo area aft of the rear seat
Seats are in excellent condition, not soiled ripped or cut in anyway. Dashboard looks like new and crack free. Car has power air but is not
air conditioned. Headliner looks immaculate

Power comes from a 1.0L inline-four mated to a 4-speed manual gearbox. Engine and transmission are original.
Engine idles perfectly and every gear shifts smoothly. The car is very efficient and can be a daily driver easily.
In fact most of these Polos when they come up for sale have a ton of mileage.

This Polo is now being offered with an owner's manual, stamped factory service booklet,
partial maintenance records, 2 keys and a clean Florida title.
VIN # WVWZZZ80ZJW206794

SERIOUS INQUIRIES CALL 305-527-6867 EDDIE OR 305-443-7626 BERNARD

Follow us on Instagram for live updates!

@rmcmiami
Can Ship (Insured) Anywhere Worldwide if Needed.
Located in Miami, Florida 33126
Financing Available with Approved Credit
Trades Always Welcomed (UP or DOWN)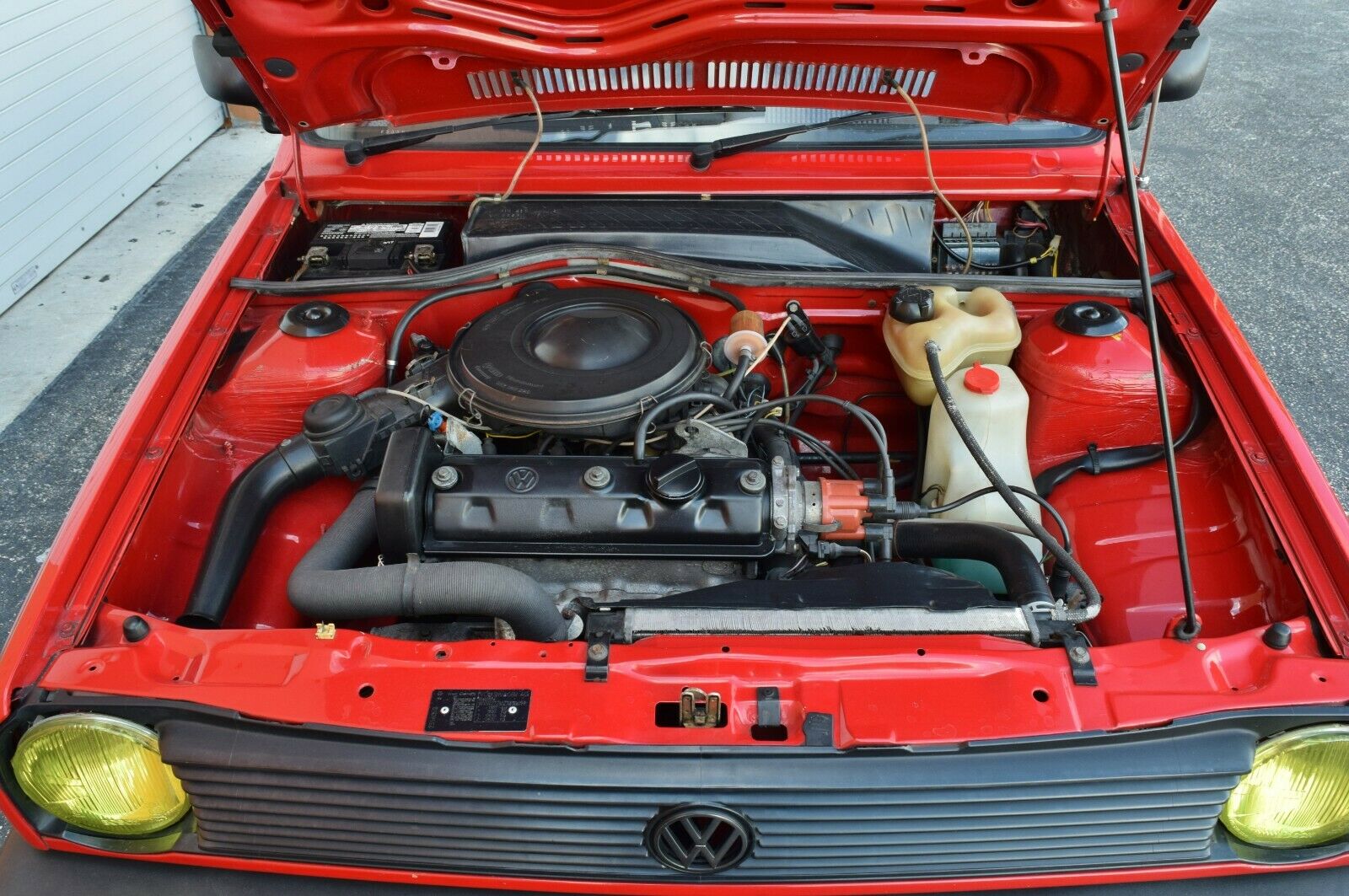 Condition of this particular Polo C does seem quite impressive throughout. It looks just about new outside, so new I wonder if it's a respray of Tornado Red. Under the hood, though, is ultra-tidy and the interior isn't far behind. But then you're reminded of what you're looking at; this is a very basic right-drive Polo with the 1.0 carbeuretted inline-4 rated at 50 horsepower. Believe it or not, the 'C' wasn't the base model – that was the Polo Fox. What did the 'C' get you? Side markers and belt trim. This one has a period Blaupunkt radio added which is nice, and the aftermarket alloys give a splash of flare.
But $7,800? Being different has sure gotten expensive. This is arguably the least desirable configuration of the car, as its the least powerful and most prevalent style. Were it a Coupe or the more rare-to-find Derby model, it would at least have that going for it. The overpriced Golf GT from the same seller was a much better prospect aside from the more usual shape, and two grand less got you into this very nice Corrado G60 last week or that '85 GTI from last month. You can literally buy Polos like this in Europe for under $1,000 all day long, and if you want a twin of this car it'll set you back less than half at the current exchange rate. It's neat to see something different, but in this case it's not worth a steep premium.
-Carter