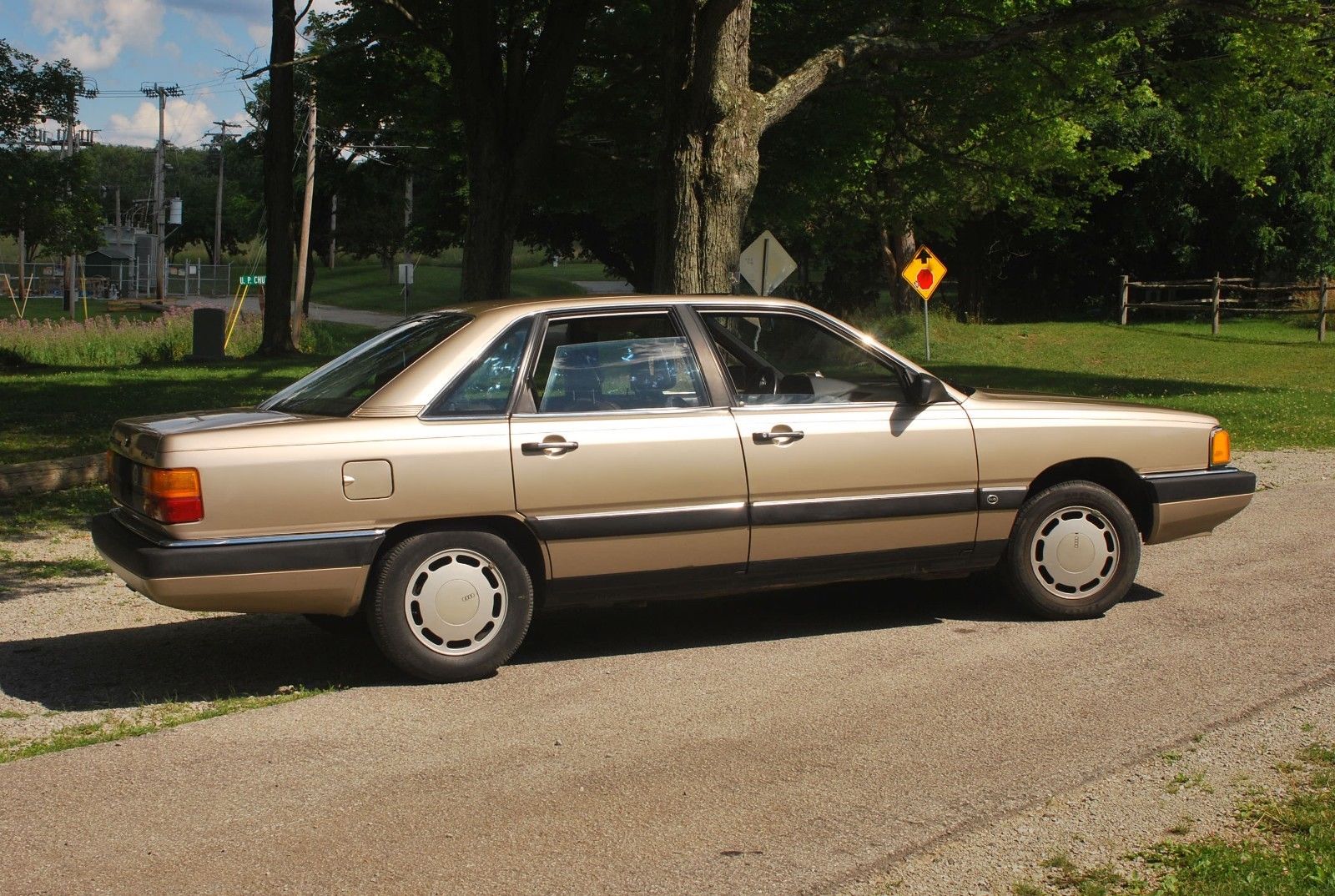 Let's go back to the beginning of Type 44 production today and take a look at this Audi 5000S. To me, this car represents just about the least appealing model in the lineup for 1985. No turbo, no quattro, automatic, Kalahari Beige Metallic – it really doesn't get more yawn than this. "But it's a 'S' model", you say. Ah, but continuing on the theme of Audi's unconventional naming strategy in the U.S., there was cleverly no non-S model for a few years – everyone got a participation trophy.
As it turns out, there were a lot of 'everyone'. The new 5000, which started selling in the U.S. in 1984, was a massive success for Audi. In fact, it was far and away the most successful model they sold in the 1980s. And while we love to see turbos and quattro and manuals, it was specifically this car – gold Audi 5000S front-drive automatics – that sold in droves. Audi sold 48,057 5000s in 1985, for example. Only about 20% were Turbos. And the quattro model didn't launch until very late in the year. Even when it did, they similarly never accounted for more than 20% of sales of the Type 44.
Still, ~40,000 doesn't sound like a bit number. But consider Audi sold a total of 26,000 other cars between the Coupe, Quattro and all 4000s the same year. And the 5000's proliferation wasn't just over one model year. From 1984 to 1988, Audi sold 171,494 Type 44s in the U.S. and was really only limited by the November 1986 airing of the 60 Minutes debacle. This '85 is representative of how a majority were delivered, but is not indicative of the condition of most today: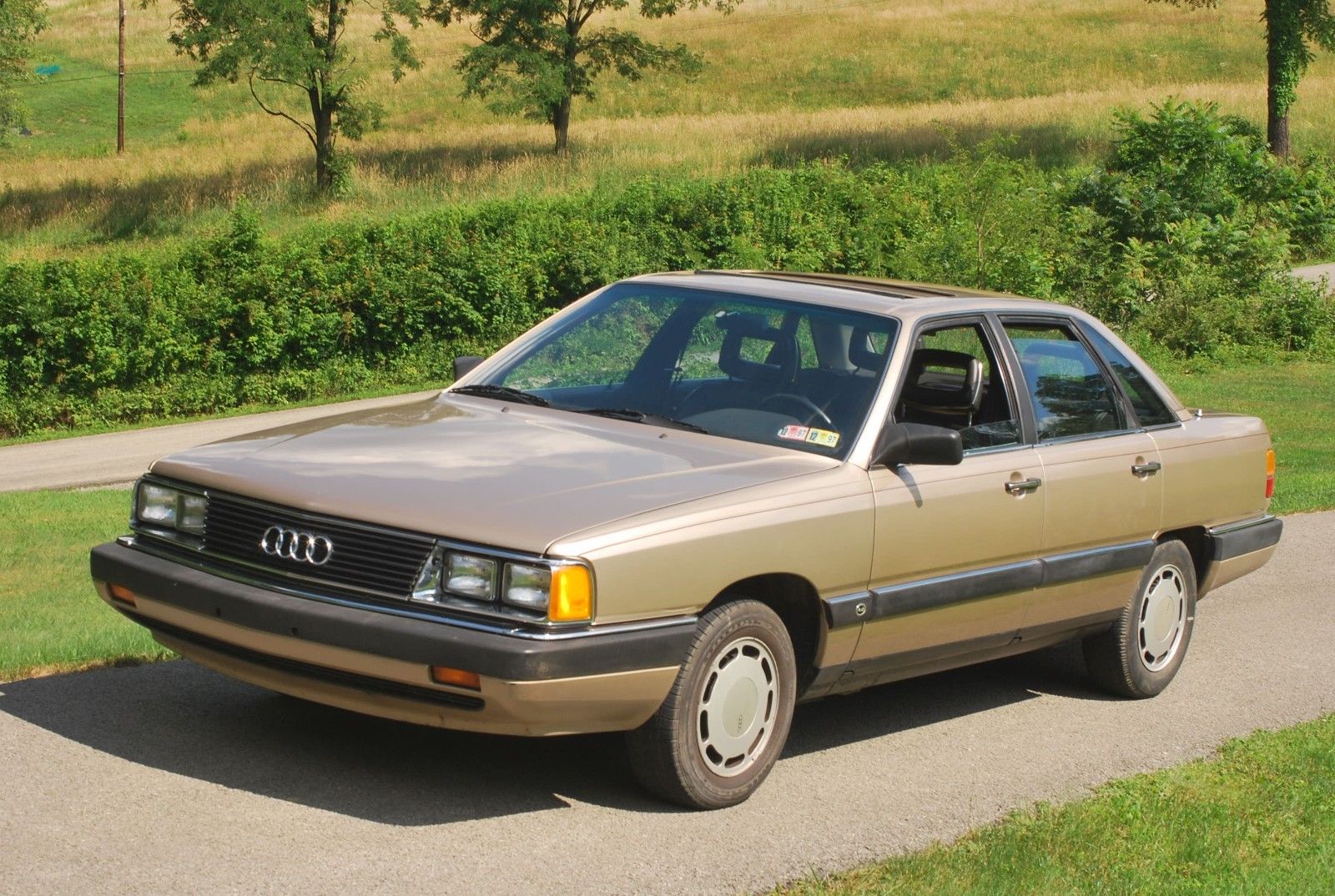 Year: 1985
Model: 5000S
Engine: 2.2 liter inline-5
Transmission: 3-speed automatic
Mileage: 96,500 mi
Price: $4,250 Buy It Now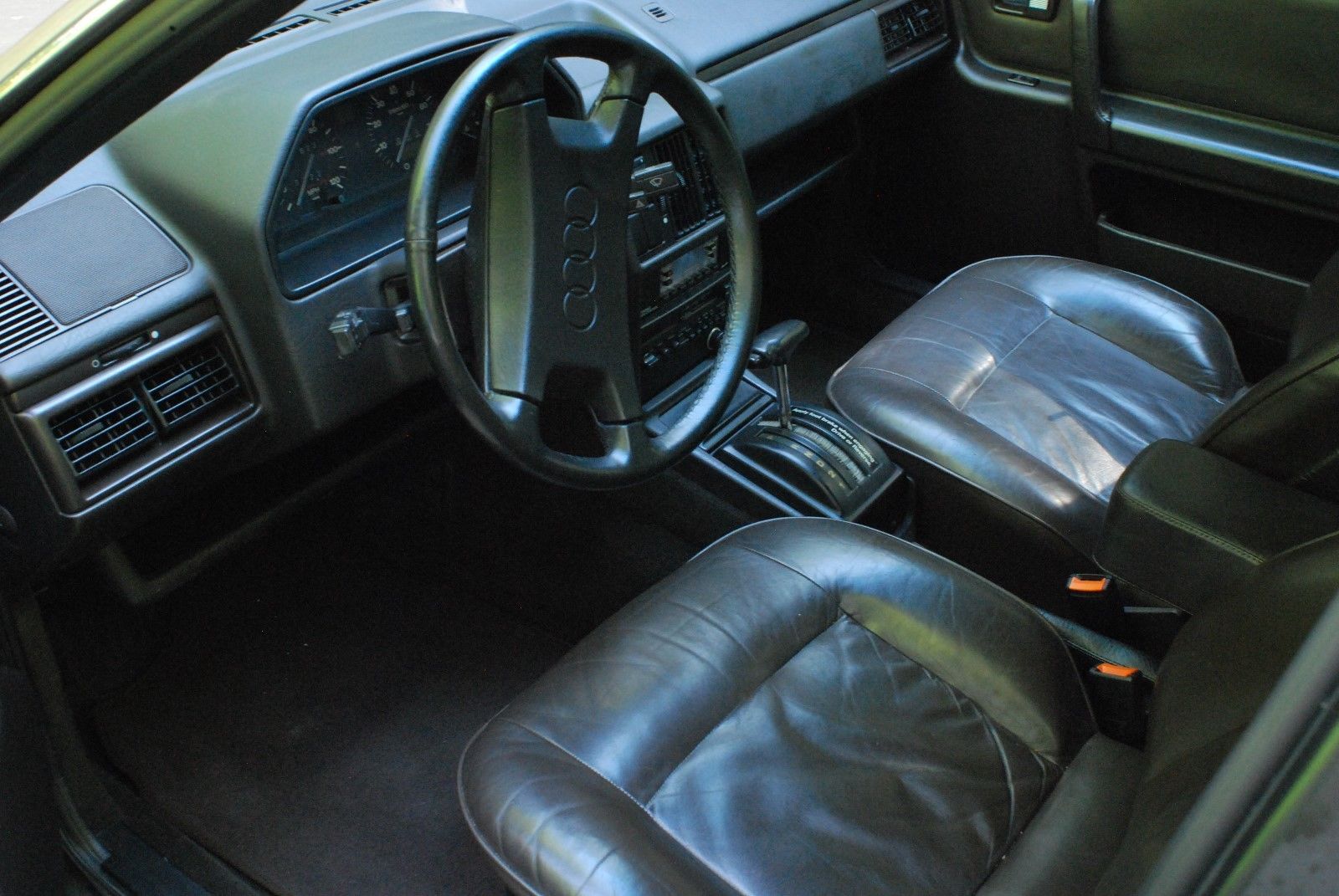 No rust, very clean car. Garage kept for 20 years and wasn't driven during that time, like in a time capsule. Recently tuned and gone over by mechanic. Runs great. Interior brown leather in beautiful condition, no fading, no rips, no cracks. All electronics work correctly, pw, pb, p ant, door locks, p Windows , heated seats, sun roof, power seats, p mirrors, ac and stereo. Never in wreck, original paint, engine and tranny. New master brake cylinder , new injectors , new plugs, wires and cap, new battery, new fuel pump/ fuel filter. Needs a new headliner and tires have dry rot. Vintage classic car sold "As-Is", no warranty.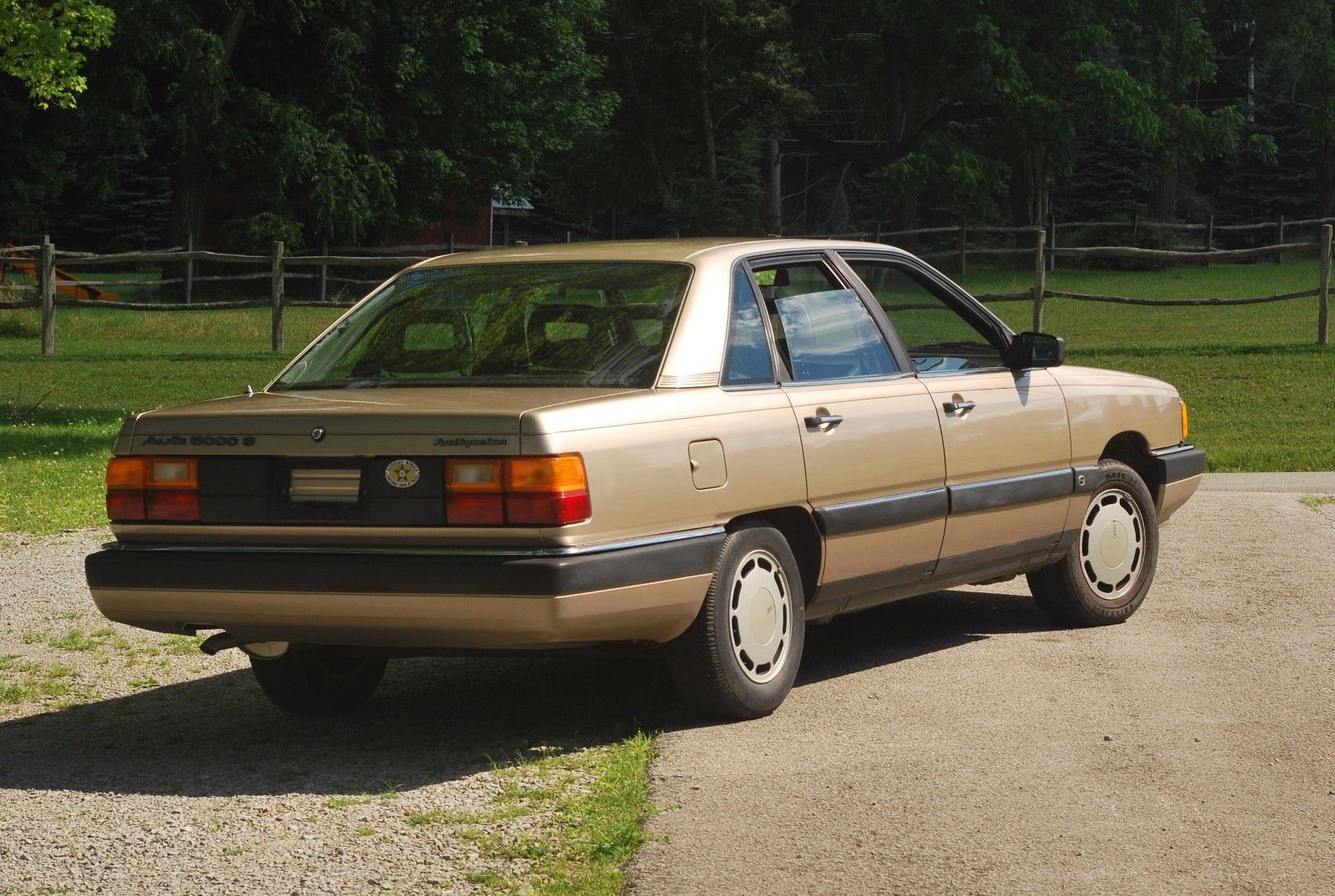 A fair chunk of these early 5000s now reside in junkyards, so seeing a clean example is quite nice. The upgraded Kodiak leather is also more infrequent to see on a FWD 5000, and the chocolate toned seating appears to be in gorgeous condition. Dynamically, these early 5000s are even less spunky than the 100 I recently looked at. They shared the lower output 2.2 inline-5 with the Coupe GT, so KX 110 horsepower inline-5 motivated roughly 2,900 lbs of sedan – about 400 more than the 2-door. Don't challenge anyone to a drag race.
Fans of Ferris Bueller will also recognize the unique quad-sealed beam headlight setup unique to '84/'85 models. This headlight setup would be replaced with the single 9004 on the 5000S for 1986, and trust me – the quad headlights are far superior. Condition seems to be quite good outside of an ugly pinstripe and bumper scuffs.
At $4,250, is this the Audi to buy? Again, like the 100, it's neat to see a clean example, but to me this car is overpriced by a fair margin. Although it had a few more dents and didn't wear leather, that better looking '91 100 sold for $1,200. I'd wager the ceiling for most of these example – even when very clean – is only around $2,500.
-Carter