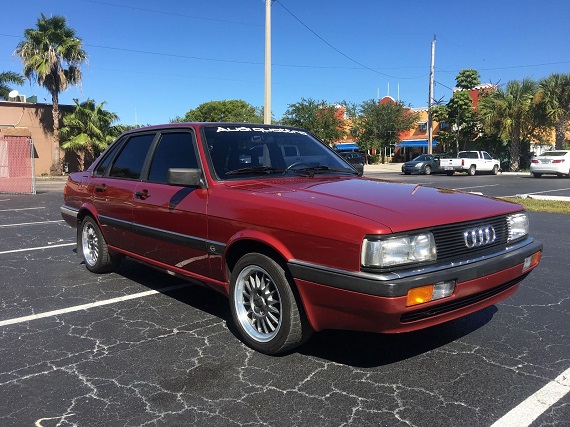 No, it's not a misprint. Though you may not have been able to buy an Audi 90 in the United States until the B3 in 1988, in the rest of the world the same model you could buy here as the B2 4000S/CS quattro was marketed as two different models – the basic 80 quattro, and the more upscale 90 quattro. Differences between the two were bumpers, lights, wheels, and interior options as well as different power plants. The 90 was closest to the more "loaded" U.S. spec 4000S/CS quattro, and in fact looking through this model you'd be hard pressed to see many differences – consequently, few even ponder importation of a European model. However, differences are there – so let's go through them and see if this B2 is worth the steep asking price: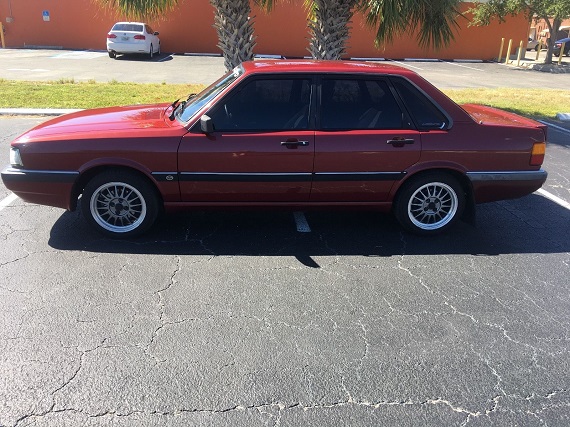 Year: 1985
Model: 90 quattro
Engine: 2.2 liter inline-5
Transmission: 5-speed manual
Mileage: 165,000 mi
Price: $19,850 Buy It Now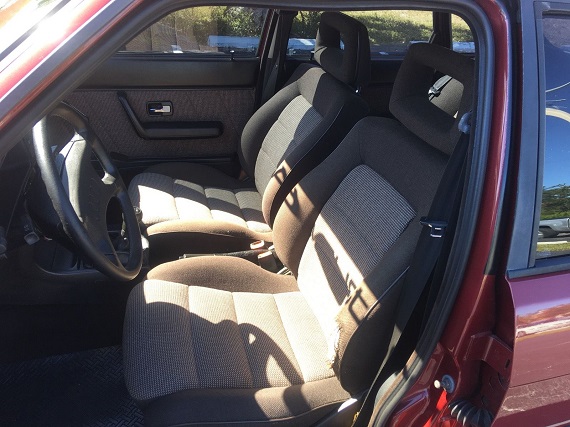 I just finished importing this vehicle from Switzerland and it is MINT condition! I have ALL the documents on this car, including the clear title, ownership history and maintenance records. Please feel free to contact me for details at (239) 309-8214. Thanks~ (VIN #WAUZZZ85ZFA049288)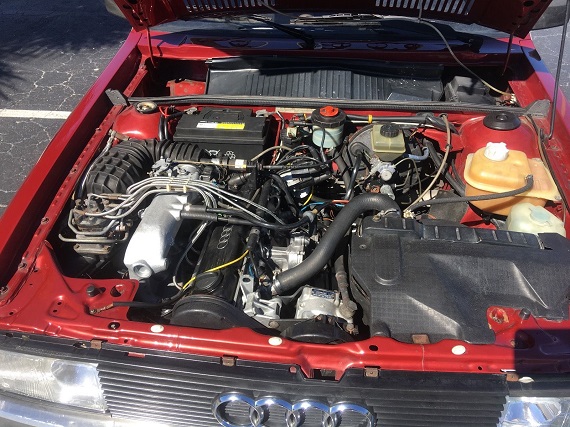 Did I say steep? I sure did, because at nearly $20,000 it's about double what the highest asks on 4000 quattros usually are. What do you get in difference? Outside there are very few changes from the U.S. model, but they're mostly notable on the front end where glass H1/H4 headlights frame the grill. They provide so much better lighting than the DOT lights that often U.S. fans install them. The more subtle change is below; where the U.S. car normally has reflectors, the European 90s had directional indicators. Inside that where the U.S. cars have blinkers are fog lights. It's a neat change made possible by no impact bumpers behind the core support either front or behind – open the trunk, for example, and you'll see two familiar rails missing. This car also wears the optional ET37 15″ x 7″ Ronal R8 wheels, which are very hard to find but the perfect fit for the chassis. It also, obviously, wears the 90 badge instead of a 4000. The color is Titian Red Metallic, I believe, and is very rare to find on a Type 85 in the U.S.. The outside appears to be in good shape overall. Inside, the car has a Euro gauge cluster and, rare in the U.S. on the quattro, no air conditioning. It has an aftermarket radio that looks out of place and a fog light switch that most love to see. Otherwise, the tweed interior (ripped on the driver bolster) isn't often seen but isn't unique to the European cars, nor is any of the running gear which is effectively identical to U.S. spec. Miles are slightly below average at 165,000 and overall condition is a few steps above average to good.
Now, is it worth the asking price? I'd say the ask is around $10,000 high. We've seen a few of these cars change hands over $10,000, but they're normally exceptional examples. The European model is a novelty, but doesn't offer any practical advantage in horsepower or performance, nor really in equipment. Therefore, it's just buying a Euro car to say you've got a Euro car. For less than the asking price here, you could decently restore a lesser example to be an excellent driver. Still, the car wears about $3,000 worth of European goodies in the headlights, bumpers and indicators, and wheels alone – so maybe to the right person the budget could stretch a bit, but I think it's not likely to find a home this time around.
-Carter