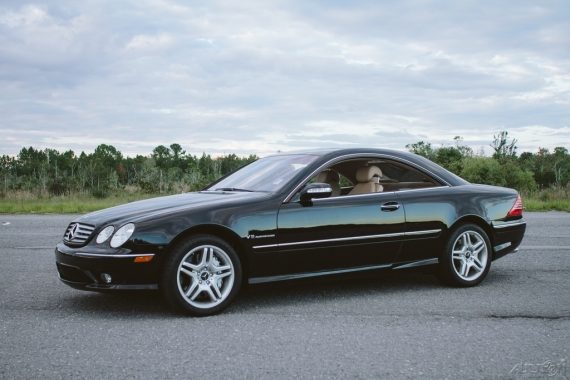 The Mercedes-Benz C215 chassis had the task of carrying on the pillar-less coupe legacy that Mercedes was known for. But seeing as this car is basically an 8-inch shorter W220 S-Class minus two doors, you can probably guess how this turned out. It departed the majority of its design language from the prior C140 and went with a much more modern smooth design both inside and out. Much like when the W220 was launched and these cars were brand new, you had no reason to think the result would end up being so poor. So let's take a look at this 2006 CL55 AMG in Florida to see if a C215 is worth considering.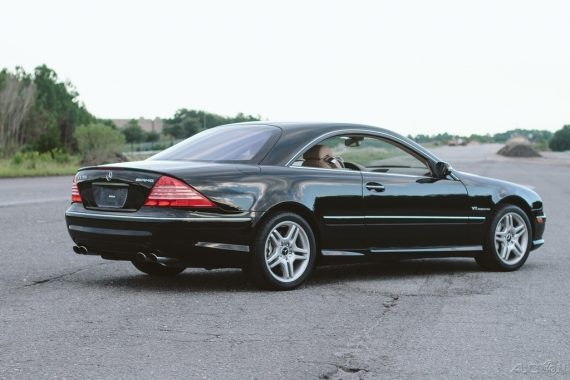 Year: 2003
Model:Â CL55 AMG
Engine: 5.4 liter V8
Transmission: 5-speed automatic
Mileage: 58,044Â mi
Price: $19,200 Buy It Now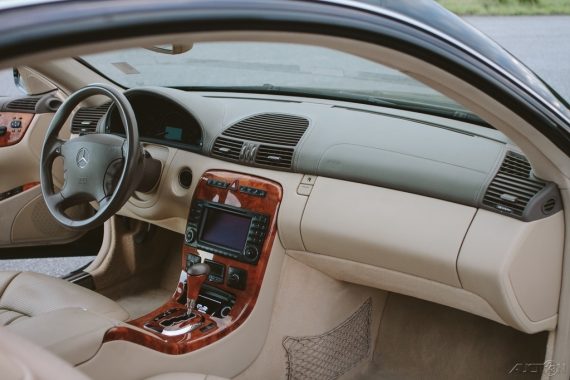 Mint Mercedes CL55 AMG Kompressor Super Car
Factory original 493HP/516FT LBS!!
Rare 1 of 761
Base price new $114,000
Extremely Clean and unmodified
Super beautiful and pampered condition
Very Low Miles
Southern Owners no rust
No Accident and clean Auto-check and CARFAX
Outstanding and original
NAVI
Pre-purchase Inspection
Warranty

KingsChariot.com is very pleased to present you this very elegant and Mint CL55 Kompressor AMG Coupe. Its super-clean and well preserved, completely original and unmodified. This one is unbelievably beautiful and meticulously maintained. It has been garaged and preserved and is in mint condition.
The history of this beautiful CL55 Compressor AMG Coupe is excellent. It has clearly been pampered and garage kept. This beautiful CL55 Kompressor AMG Coupe operates as new. The Autocheck and CARFAX is accident and anomaly free and carries a very high score. The exterior shows cosmetically as beautiful as you'd hope from a garaged and pampered car. Inside the car, all of the exclusive appointments are also very beautiful and its smells fresh and clean.
It truly amazes and shows beautifully. Study the pics and you'll see there really aren't any flaws to make an excuse for.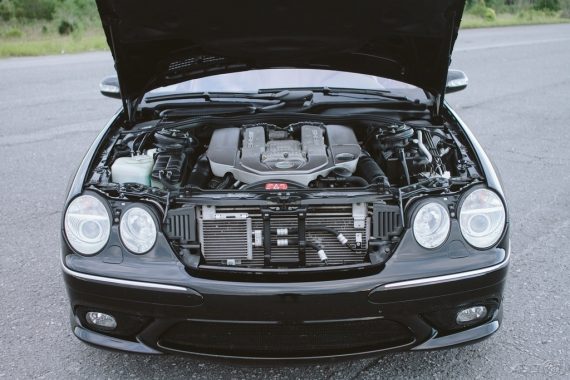 If you didn't know any better, a CL55 AMG wouldn't seem like a bad buy. The M113K power plant is proven and since they stuck this engine in everything in the 2000s, any kind of issues you might run into could be resolved with a little bit of effort and money. The problem is that everything else on these coupes hasn't stood the test of time. They haven't even stood the open-book pop-quiz of time. ABC issues, the gauge clusters like to totally burn out, random interior switches drain the battery, body corrosion, more ABC issues, Comand system failures, wiring in the doors fail because of the hinges Mercedes used – the list is near endless. I've seen stories of a guy parting out an otherwise nice CL55 because the fans wouldn't turn on – an easy fix for any other car. But the C215 has the fans controlled from the ECU and it wasn't sending the signal so the Mercedes dealer told him it'll be close to $5,000 for a new ECU and fan. That's not so easy to swallow when you only paid $12,000 for the entire car. This is the kind of stuff you deal with on this chassis. Just take a look at the vehicle history report on this car. It needed a new window switch before the car even left the lot! Then it need a new air pump and alternator at around 15,000 miles. You've heard the stories of what's possible to happen and it sure seems to happen a lot of a C215.
Despite this, this example is the type of car that reels you in. It looks flawless and the thoughts of "it can't be that bad" and "500 horsepower for that cheap" rush into your head. This car is probably one of the best CL55s for sale out there. It's an ex-certified car, has low miles and it sure looks like it's been taken care of for its entire life. At $19,200 you can probably pick one of these for half that price but good luck explaining to everyone that the entire car isn't suppose to rest on the ground when you turn it off. At this point, I'm not saying the CL55 AMG is a bad car. You could buy this car, drive it and be totally thrilled with it because when everything is going well, it's actually quite good for a giant coupe. It's just that the C215 had all the right intentions, all the right planning, had a great legacy behind it but its results were very short sighted and its detrimental impact has been long-lasting.
– Andrew