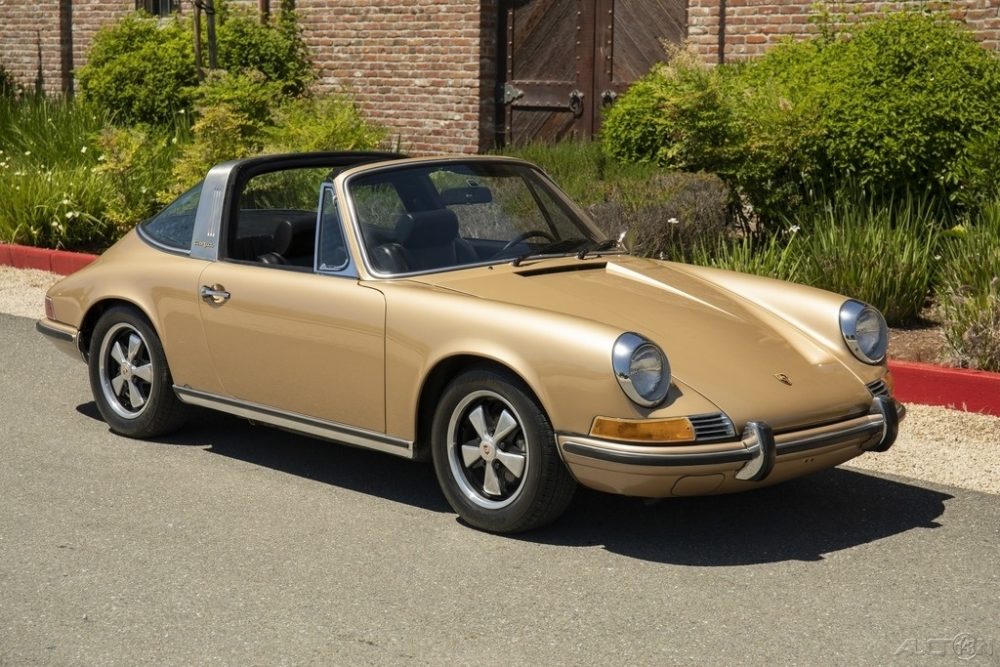 I won't proclaim this as the greatest 911 in the world or anything of that sort, but this 1971 Porsche 911S Targa does check a lot of the boxes for what we might look for in an early 911 when not looking for absolutely pristine collector-quality condition. It is coming out of long-term ownership as the current owner has had it since 1974 and it is in mostly original condition. It is numbers matching per the CoA and has had one repaint in its original color of Gold Metallic. The interior is mostly original with only the carpets having been replaced and shows a nice looking set of sport seats. The color itself is an uncommon one and certainly has its fans. Overall everything looks in very good shape and the level of originality here appears quite good. Oh, and of course it is the highly desirable 911S.
It doesn't pop off the page the way some early 911s do, but it definitely shows as one of the better and probably more original examples we see.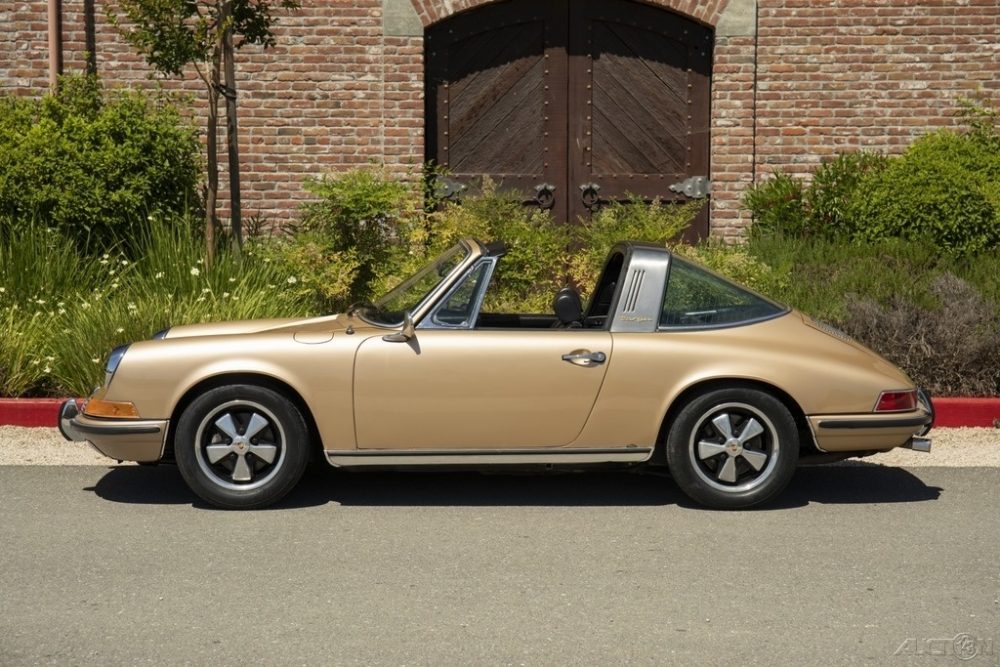 Year: 1971
Model: 911S Targa
Engine: 2.2 liter flat-6
Transmission: 5-speed manual
Mileage: 70,650 mi
Price: $139,995 Buy It Now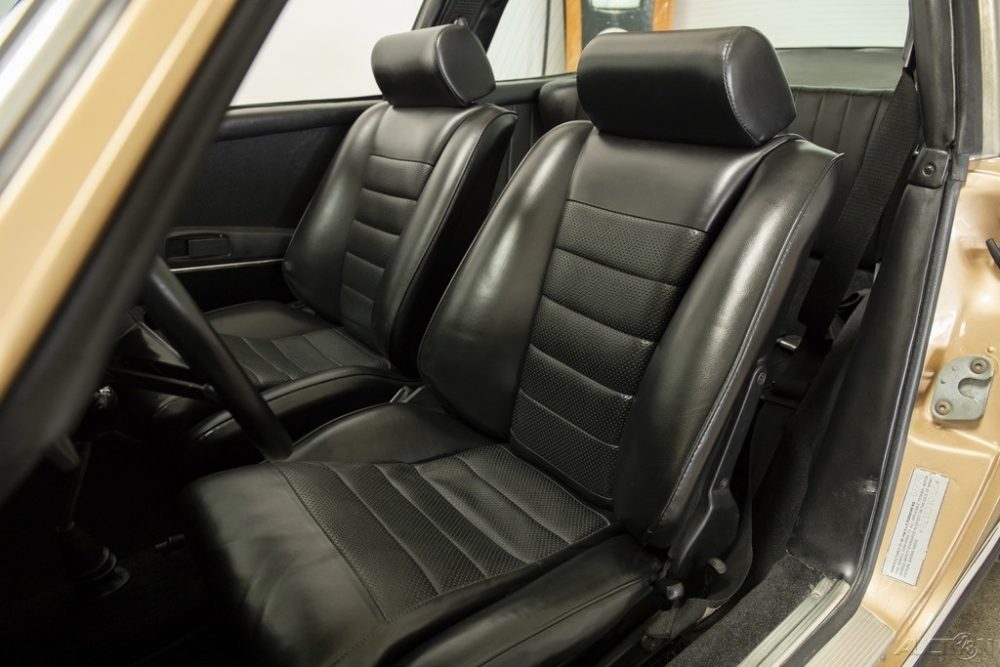 Rare "survivor" 1971 Porsche 911S Targa: Garaged California car with 100% solid original factory floor metal; original engine and transmission; one owner since 1974; factory sport seats (verified by Porsche); 70,650 original miles. The undercarriage is 100% original with factory undercoating, solid factory front cross-member. All numbers match per Porsche's COA, a separate letter from Porsche verifies it came with factory sport seats. The interior is all original and in excellent condition (we installed new OEM carpet). The car was repainted in the late 1970's, still shows well. We go to extents to document our cars in pictures and provide the most transparent listings on Ebay. Please study the pictures carefully rather than requesting descriptions. Please complete any inspections or ask any questions prior to bidding or committing to buy the car. Thanks for the interest!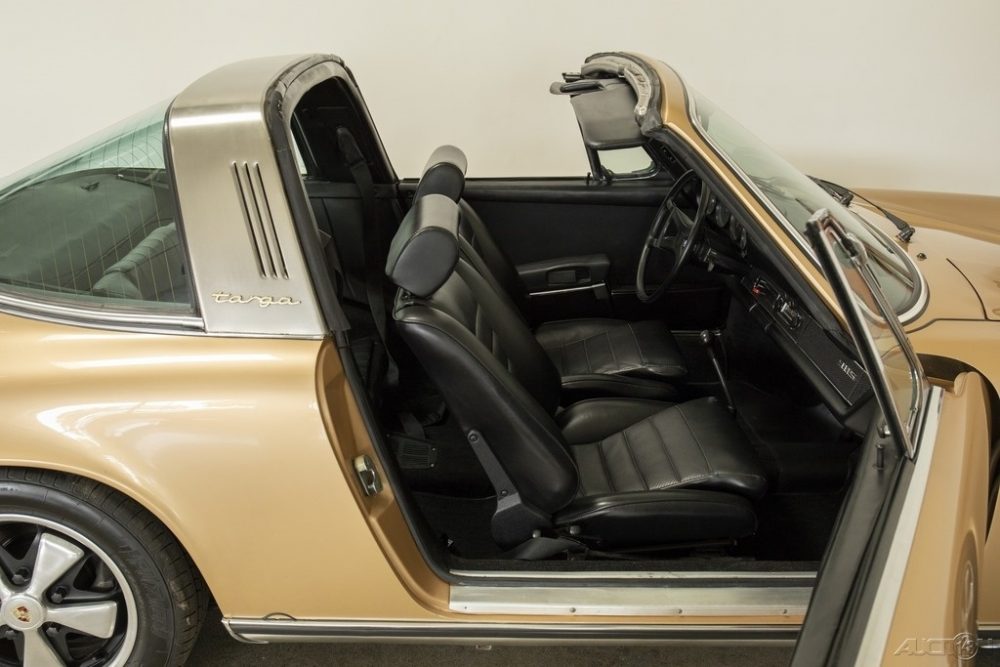 As usual, part of my interest here is in where this 911S ultimately will land in the market. Its original listing was as a reserve auction. Bidding ended at $99,411, just a hair below $100K but obviously still quite a ways from the asking price we see here. I'm curious which of these likely represents its true value as generally I'd expect a 911S in this condition to exceed $100K without too much issue. It has been repainted and we aren't told much about its level of documentation so perhaps each of those areas are dragging the price down a little bit. Or perhaps buyers simply needed more time to evaluate it than the space of an auction would allow.
I do think this 911S could make for a worthwhile pursuit. I don't know that its long-term value really stands to change much since the long-hood 911 market has remained relatively stable for quite a while now. We might see that eventually change, but I don't think this 911S really possesses the attributes of an example that I'd expect to steadily increase in value. That's ok though because I wouldn't expect its value to decrease either. It sits in a nice position capable of providing some very enjoyable early 911 ownership, which could then be passed on to the next owner. While plenty of buyers have their eyes out for the next investment, sometimes it's just nice to have an excellent vintage car to enjoy driving. It might remind you how we got here in the first place.
-Rob