This 190E seller doesn't provide a lot of information about the car, but the pictures tell a tale of an entertaining ride.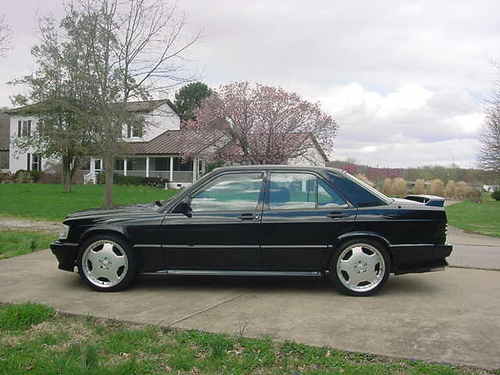 Dropping the 3.6 liter inline six from the C36 AMG into the W201 chassis isn't done everyday, but it is a trick that has been done by a number of Benz tuners. It is a natural fit and with nearly 300 horsepower in a fairly light weight chassis you can be sure to break the rear end loose with ease.
It is also nice to see that this car has a 5 speed manual, which should provide extra fun.
Nice looking car and a great E30 M3 surprising package. Unfortunately this is another example of how not to sell a car. We have no information about the conversion, we don't know if the 27,000 miles is on the chassis, engine, or since the conversion, we don't know whether the 5 speed is an original 190E dog leg unit. The owner doesn't say this, but the VIN shows the car started life as a 190E 2.3-16V.
With more info the bid price would be far greater, as is I'm sure this won't meet whatever reserve the seller has.
There is 1 bid at $10,000 currently and the buy-it-now is $28,500.
~Evan