In a recent post about a 1986 Volkswagen GTI, I covered the changes and what made the early 8V GTIs unique from the Golf lineup. But I made a mistake, and I'm happy to admit it. In my defense, so did Volkswagen, though. I stated in that post that early GTIs were limited to Mars Red LA3A, Black L041, and Diamond Silver Metallic L97A. That information is backed up by Volkswagen's official GTI brochure.
Here's a white one.
The 1990 up GTI 16V had Alpine White as an option, but I struggle to remember seeing one earlier than that, and all the catalogs don't list it as an option. Yet here it is and it seems to be original: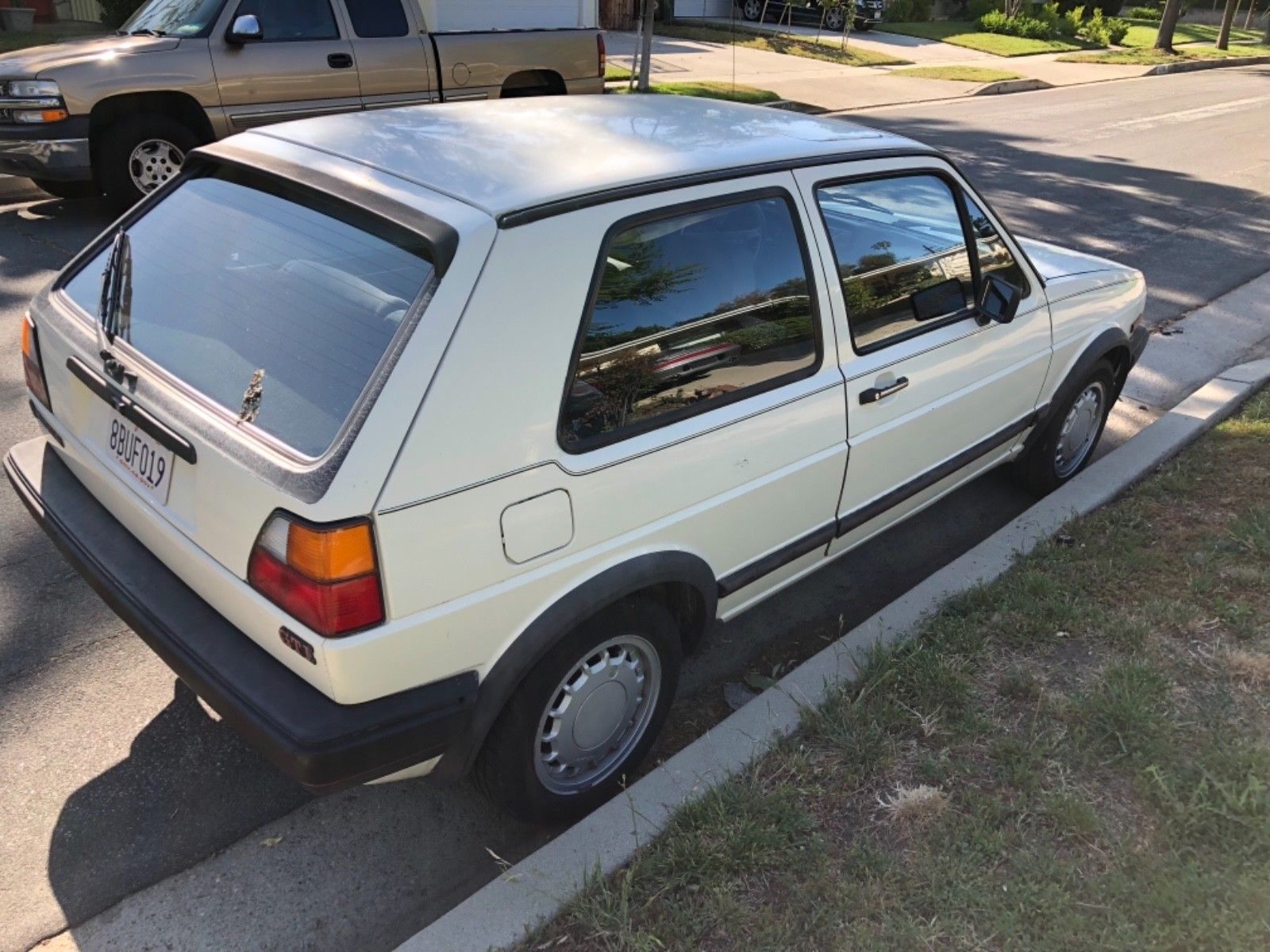 Year: 1985
Model: GTI
Engine: 1.8 liter inline-4
Transmission: 5-speed manual
Mileage: 60,000 mi (TMU)
Price: Reserve Auction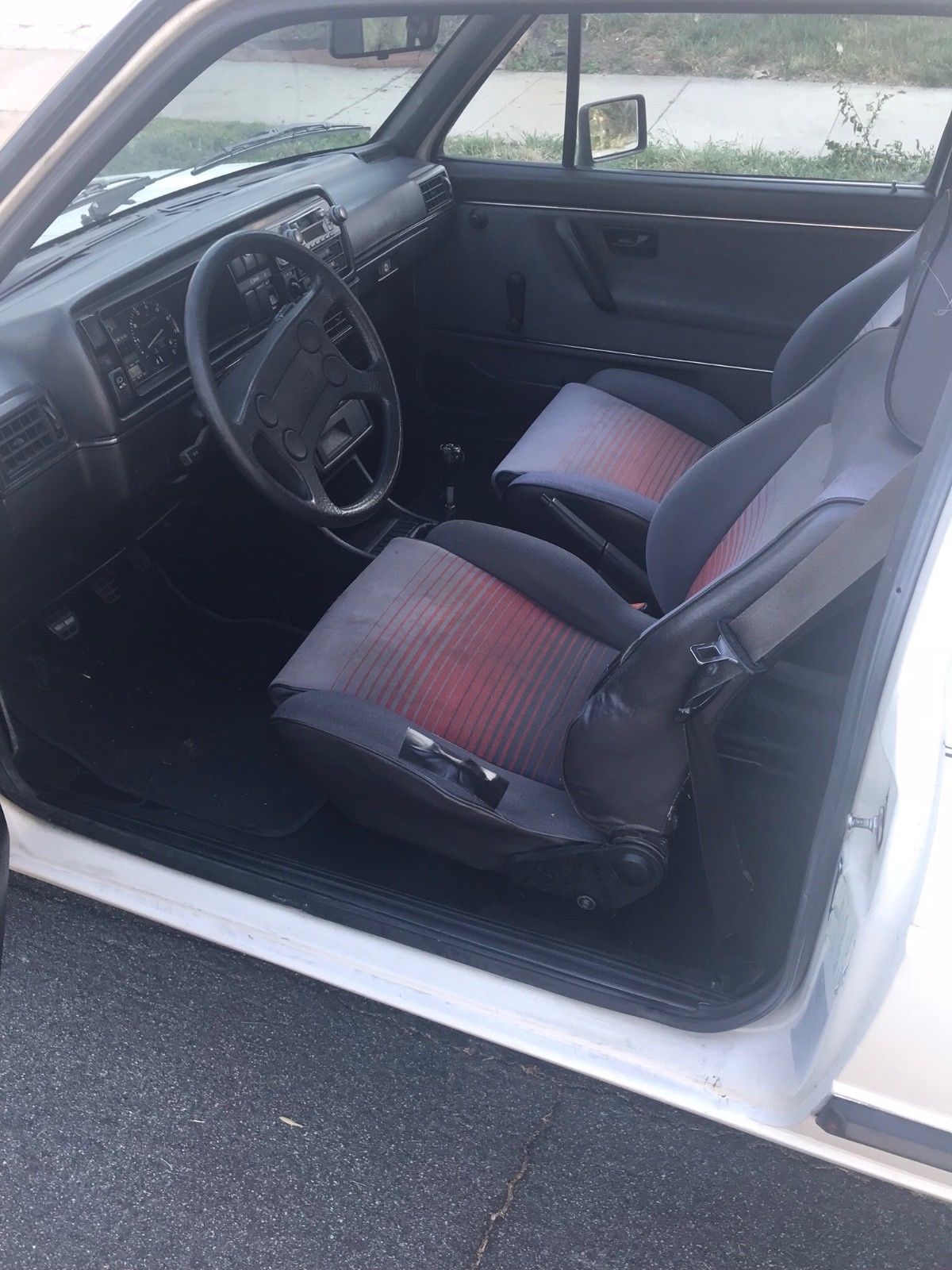 1985 VW GTI that is in fair condition. Recent work included new clutch, new battery, new shift bushing kit as well as two new front tires and front end alignment. The car has CA smog certificate and is registered in CA through March 2019. a recently replaced radiator. The interior shows a severely cracked dashboard and the driver's seat needs to be re-upholstered. Because of the cracked dashboard, the VIN plate had to be rolcated to the driver's side door jam (work was completed by the California CHP and complies with CA DMV requirements). Some other quirks include that the front grill was glued to the car frame by the previous owner; if removed, a new grill will have to be installed and new fittings to set the grill will have to be installed as well. The right side front turn signal is broken but I have the OEM part. Overall, the body is in good condition with no rust visible; some body trim parts are broken and the black plastic parts have faded. The rear wiper does not work. The AC is installed but is not working; the previous owner informed me that it does work and that it needs to be "charged". The compressor and belts are all on the car. The brakes need to be serviced; too much brake travel and not enough "bite" on the discs. But it is driveable in its current condition. I have some documentation of maintenance and repairs from 2011 to the present. Overall, I would represent this as an honest, original, unmodified VW GTI which is very hard to find. Please do not hesitate to contact me with any questions you might have.

On May-12-18 at 20:31:01 PDT, seller added the following information:

I needed to add that the odometer has not worked since April 2018; the actual mileage is approximately 60,000 miles versus the 55,588 that is showing on the photo of the odometer. My apologies to those bidders and watchers who are getting this update.

Thank you very much.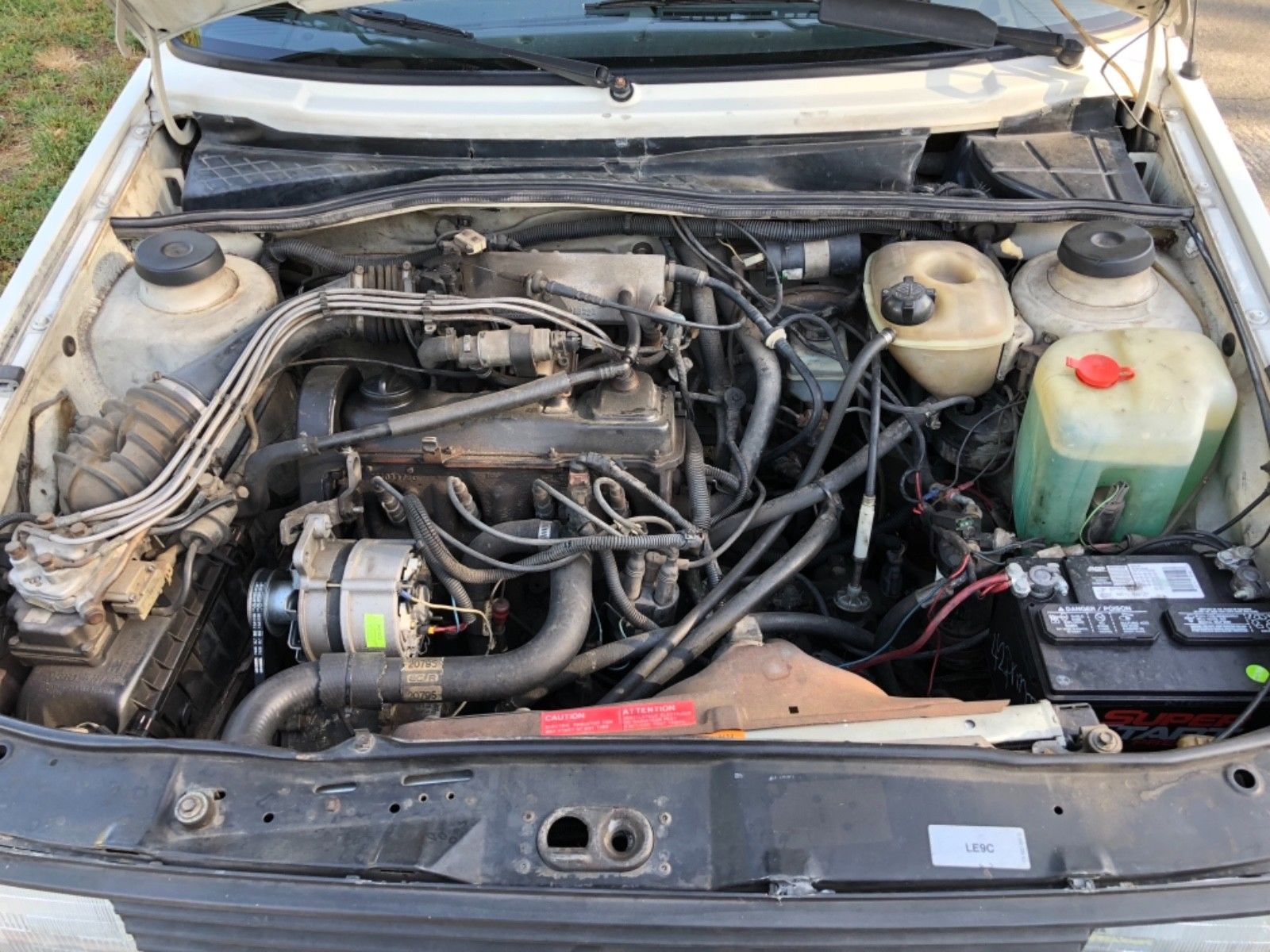 Out of the string of GTIs I've written up recently, this is the one in the most poor condition. The seller is pretty upfront about the needs, from the TMU and odd VIN replacement through the exterior damage. But at its base this appears to be an original and unmolested GTI in pretty decent overall shape. Bidding is pretty active, but also low at only $1,600 with the reserve still on. Is it a deal?
The '86 I wrote up was snatched at $4,250 but was in much better condition. More telling might be our recent feature:
For $4,000, you got the much punchier 16V motor in a car that had been more or less fully gone through. Basically it looks like everything on that '89 would need to be done here with the possible exception of the paint. It will be interesting to see where bidding ends and if the reserve is cleared.
-Carter