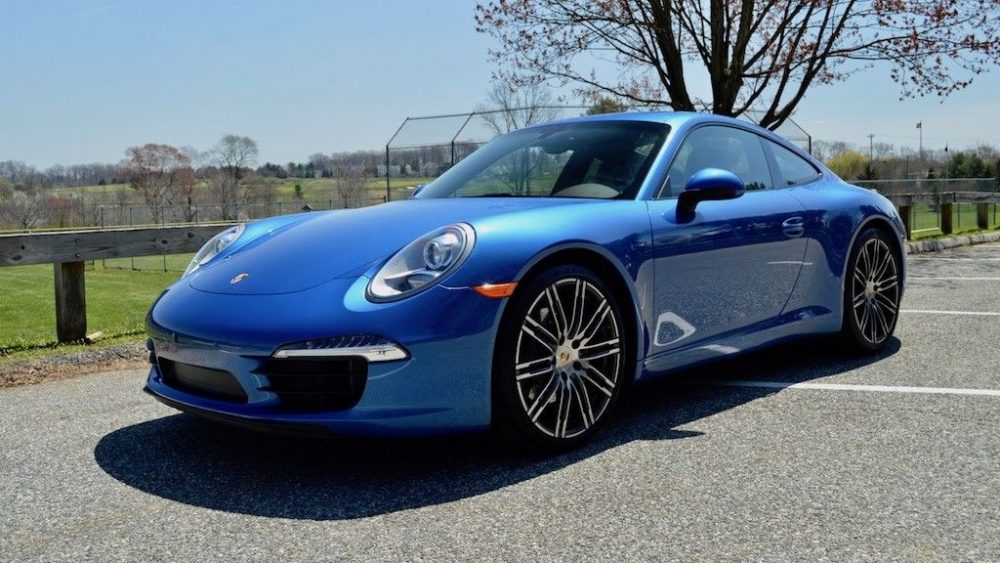 It has taken me a while to warm to the 991's design. I've always found it too flat and that's coming on the heels of the gradual flattening of the 996 and 997. It has sort of a stepped on beetle look. I still prefer the more upright windshield of earlier 911s, but ultimately aerodynamics seems to have won out.
There wasn't any particular turning point in my perception of the 991; over time I suddenly found myself walking past them and admiring their looks. Simple familiarity I suppose. I wouldn't say it's become my favorite 911 design or anything of that sort, but I have finally begun to enjoy the styling. The performance, obviously, always was easy to appreciate as each iteration of the 911 tends to improve in that regard. There's no particular reason for leading with these thoughts, though I do wonder if others have found themselves feeling similarly.
It does help explain why a 911 like this, which I might have previously ignored, now seems so appealing to me. This is a Sapphire Blue Metallic 2015 Porsche 911 Carrera S Coupe, located in Pennsylvania, with 15,350 miles on it. It has the manual transmission and sport seats. It looks phenomenal!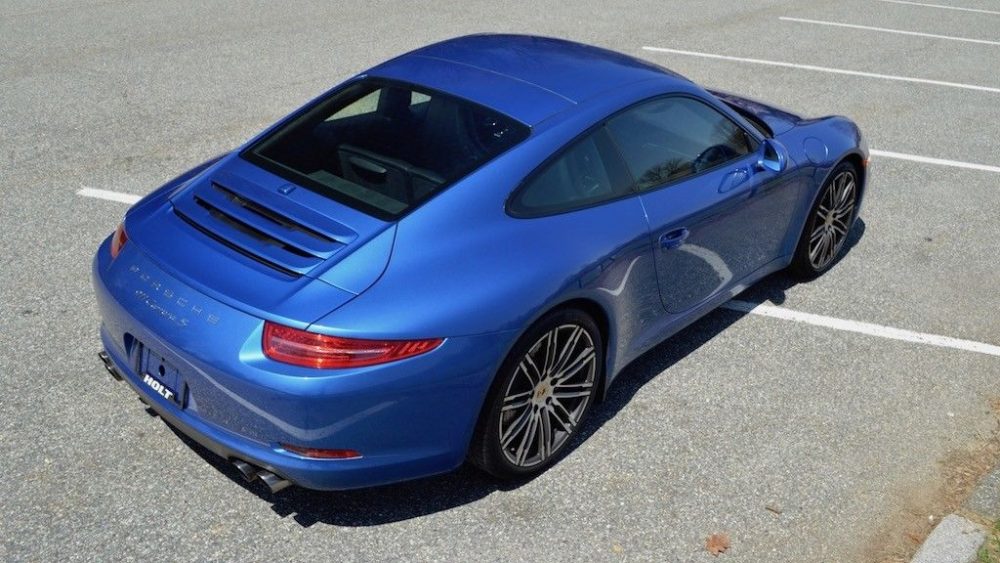 Year: 2015
Model: 911 Carrera S
Engine: 3.8 liter flat-6
Transmission: 7-speed manual
Mileage: 15,350 mi
Price: $84,500 Buy It Now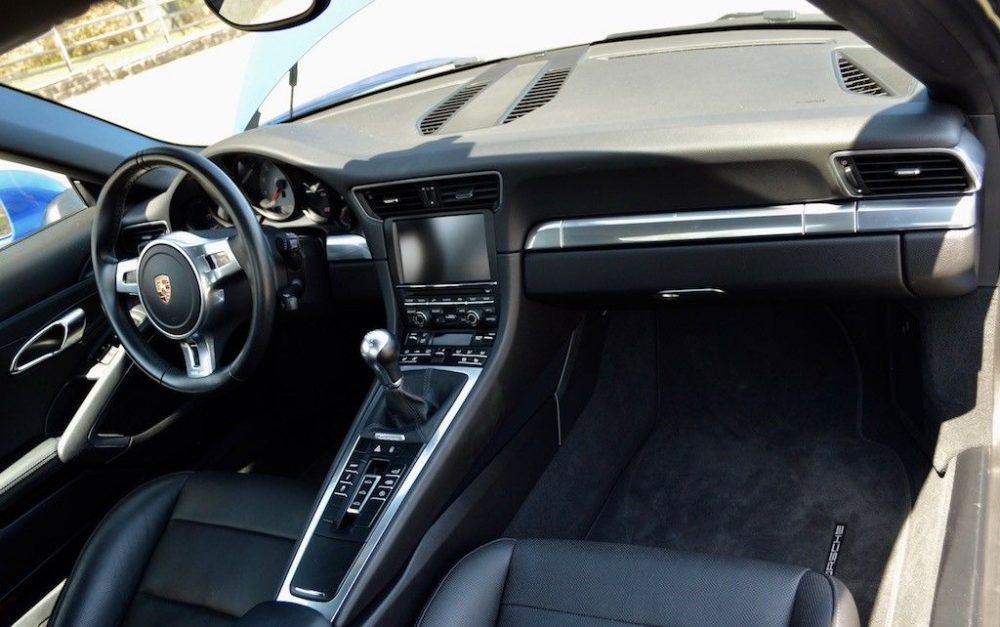 2015 Porsche 911 Carrera S Coupe

1-Owner – in AS NEW condition!

Sapphire Blue over Black Sport Seats

New Pirelli P-Zero tires on all four corners

Factory Options:

Sport Exhaust System

Heated and Ventilated Seats

10" 911 Turbo Wheels

Wheel Center Caps with Colored Porsche Crest

Manual Transmission

Electric Slide/Tilt Sunroof

Sirius XM

Sport Design Steering Wheel

Sport Seats

Open to Porsche 911 trades up or down

We can help arrange nationwide shipping

Please contact Tim @ 610.692.7100 with any questions

Thank you!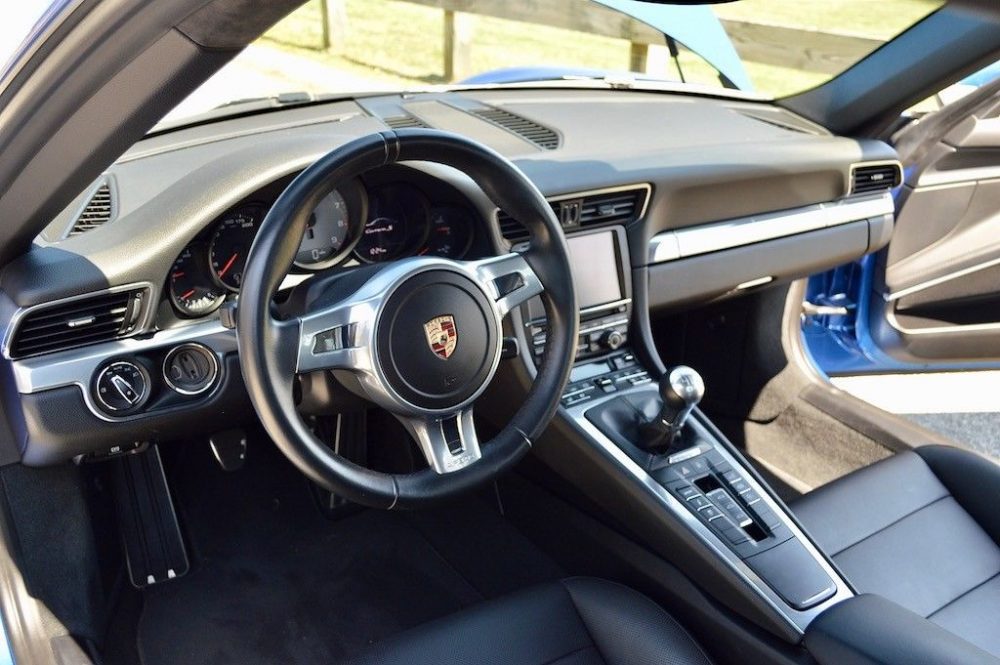 I've mentioned this in previous posts, but once Porsche introduced PDK it became much more difficult to find a 911 equipped with a true manual. There are certainly a good bit out there, but they are drowned in the sea of PDK. I totally understand that as PDK is a clear step up from the former Tiptronic systems and the convenience of using it like an automatic certainly has appeal even in a sports coupe like the 911. It is, thus, natural to expect their prevalence to increase. I'm not sure I would have expected it to increase as much as it has though. C'est la vie. It just means we must look a little harder.
This one has a true manual; it's a Carrera S; it's beautiful Sapphire Blue Metallic; it has sport seats and exhaust; it hasn't accrued all that many miles though also hasn't spent its life parked in a garage; it has 10″ wheels! Ok, that last part is a typo.
There is quite a bit to like here. The options are of the more standard variety, but it has some nice selections while not going overboard in the way that a Porsche options list can go (way) overboard. The price too seems fairly reasonable. It's priced within the typical range in which we see the Carrera S and while you definitely can find one with fewer miles I don't know that there are enough miles here for that to be of much concern. I'd rather save a few dollars. Assuming, of course, it's be cared for during its short life so far. Nothing looks out of the ordinary, but it's always good to check these things. After that, we're just left with the joy of driving a modern 911.
-Rob