Warning!
This post is in our archives. Links in this post may have been updated to point to similar cars available to bid on eBay.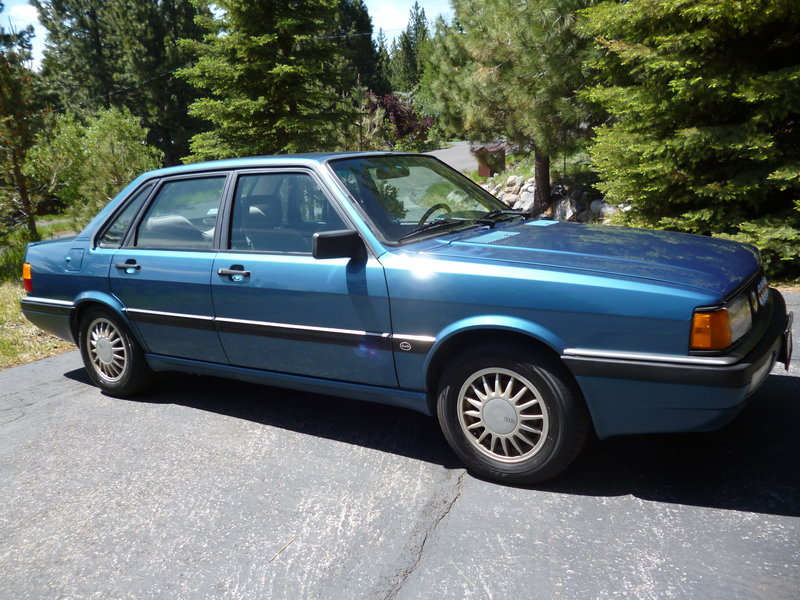 An interesting counter-point to the very low mileage Canadian '86 4000S quattro is today's same year, but U.S. market, 4000CS quattro. Mechanically, there was nothing separating these cars, and indeed even from a trim perspective little was different. Branded the "CS" after 1986 to commemorate the 100th anniversary of the automobile, the only real change was the full-time addition of flush centers to the Ronal R8 wheels (it was done haphazardly on some of the '85 models) and the addition of the mandatory third brake light. However, unlike the Canadian edition car we looked at the other day, U.S. model 4000 quattros all came with the signature polyurethane spoiler painted in the body color.
Options were few on the 4000CS quattro; most came fully loaded with all power accessories and power venting and sliding sunroof. You could opt for a trip computer and heated seats, as well opting for a leather interior. This car, at least from the appearance, has none of those options. However, what you do get is a shining example of the breed in a very unique and not often seen color of Oceanic Blue Metallic: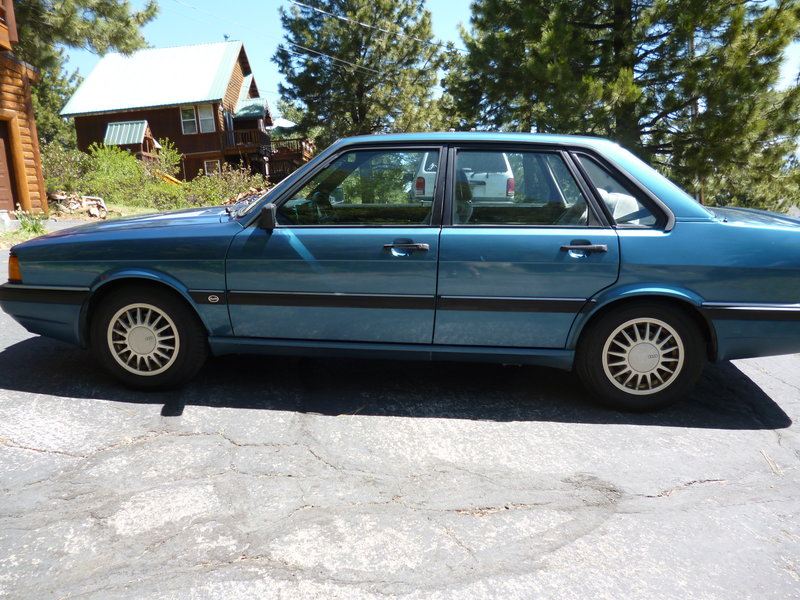 Year: 1986
Model: 4000CS quattro
Engine: 2.2 liter inline-5
Transmission: 5-speed manual
Mileage: 167,695 mi
Price: $9,885 OBO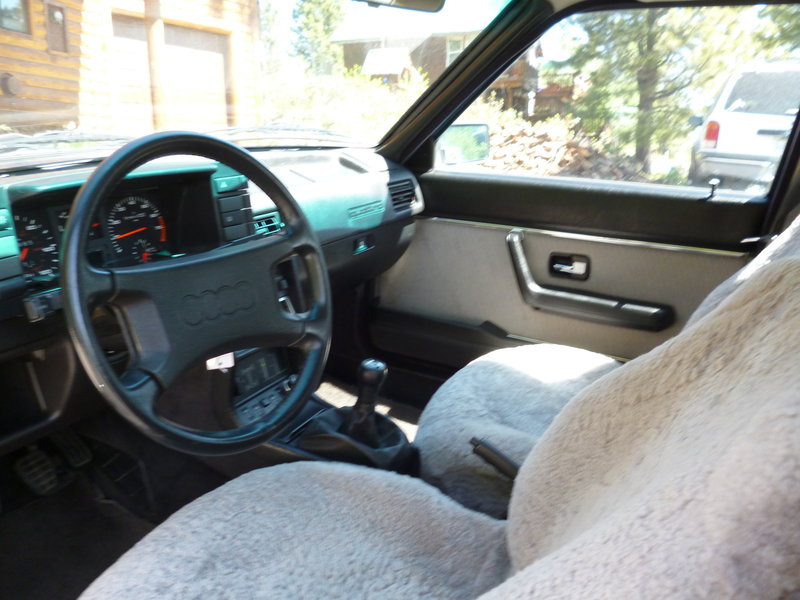 1986 Audi Quattro CS. One family owner since
1986. Interior very clean. Engine clean and maintained by Avant Werks in Truckee, CA. an audi specialist. Exterior well-maintained. Runs beautifully with that Audi Quattro road-hold and cornering ability…same year as the original Audi rally cars.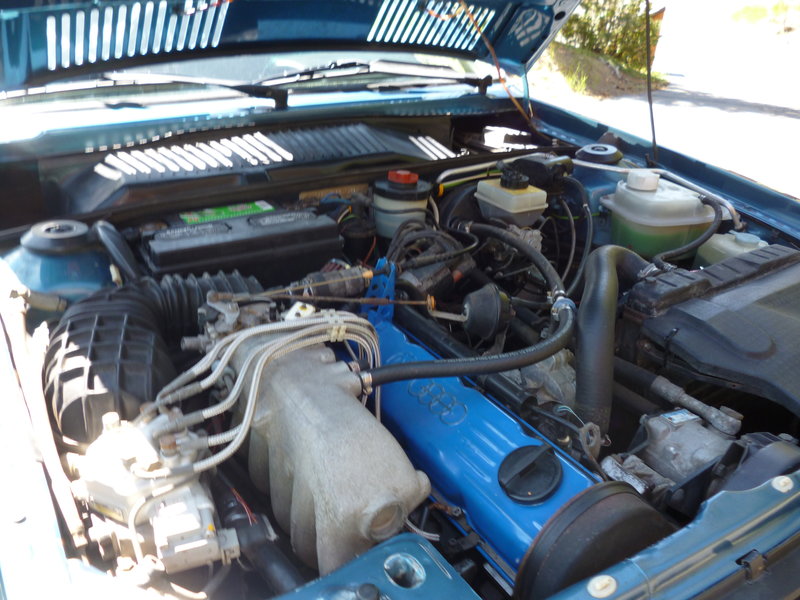 Little information is offered, but mileage is more typical for the model. The condition throughout seems to be excellent overall; there are several items which aren't quite as good as the Canadian car, such as the typical sagging rear springs and at least the upper end of the motor has been apart. You can see items missing, too, such as the usually gone side radiator cardboard (which was intact on the low mile example). There appears to be an unfortunate dent in the character line on the passenger door, as well. However, those minor and fairly typical quibbles aside, this is one of the physically better 4000CS quattros I've seen for sale in the last few years. While the pictures aren't hugely detailed, the single-family California ownership seems to have been very good overall to the car, which outside of the radio and valve cover paint appears to be all original. The asking price at the time I found this one matched the low-mileage '86; of the two, I think I prefer this one on color alone. But then my first experience in an Audi was a near copy of this car in the late 1980s, and I've owned two Coupe GTs in this shade so I think I'm always drawn to it.
Since I found it the other day, the asking price is down below $10,000 with a best offer option. At the price the seller is asking, full disclosure of all mechanical work, shots of the underside and especially common things like removal of the seat covers would be nice – this would help to justify a premium. Backing that up would be if things like the air conditioning and all electrics are functioning. Otherwise, it's priced probably a bit aggressively for what it is, but if you love this color like I do options are fairly limited. Amazingly, there is another near match on eBay right now and also located in California. A 1985 example, it's in the same Oceanic/Quartz Velour combination. Mileage is similar, but condition is not; the car is missing several trim items and a bit more rough around the edges. However, it's a no reserve auction starting at only $2,000, leaving plenty of room for improvement. Which is the better investment? If the asking price on the '86 was closer to $6,000 – $7,000, there'd be no doubt that I'd take the one in better shape. But with a current gulf of $8,000 between them, the '85 is probably a better use of your money unless there is some major undisclosed issue.
-Carter