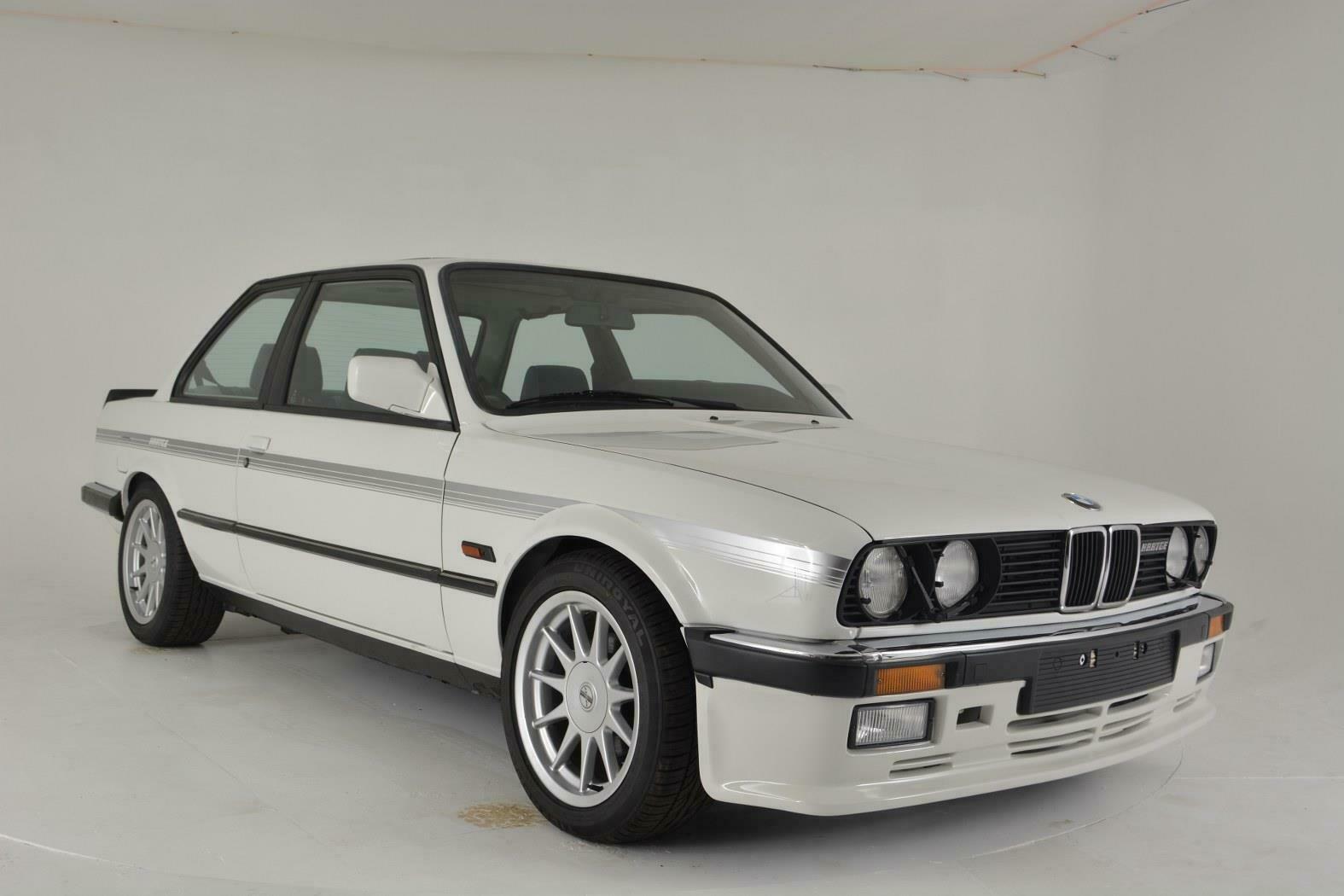 Though not as familiar as Alpina, Hartge was another tuner who took BMWs to a higher level. Starting in the early 1970s, they similarly modified cars with higher output motors, special suspension and body kits, and even eventually their own wheel line. In 1985 Hartge was granted special production status in Germany, but their volume never approached that of their rivals. As a result, it's a bit of a special treat anytime a fully modified Hartge turns up.
The E30 Hartge range was fairly similar to Alpina's C and B range, with designations associated with their engine displacement. From the 170 horsepower H23 to the 210 horsepower H27, tuned versions of the M20 were employed – some with unique individual throttle bodies, bespoke exhaust manifolds and camshafts, and other trick items. But Hartge also stuck the M30 in the chassis, creating this car – the H28 – and an even more potent H35. The H28 was rated at 210 horsepower – a 70 horsepower upgrade from the stock 323i on which the car was based – and also was met with upgraded suspension, differential, wheels and tires, brakes and body kit. Like Alpina, you could buy many of these parts piecemeal from authorized sellers, making fully modified factory Hartges quite rare: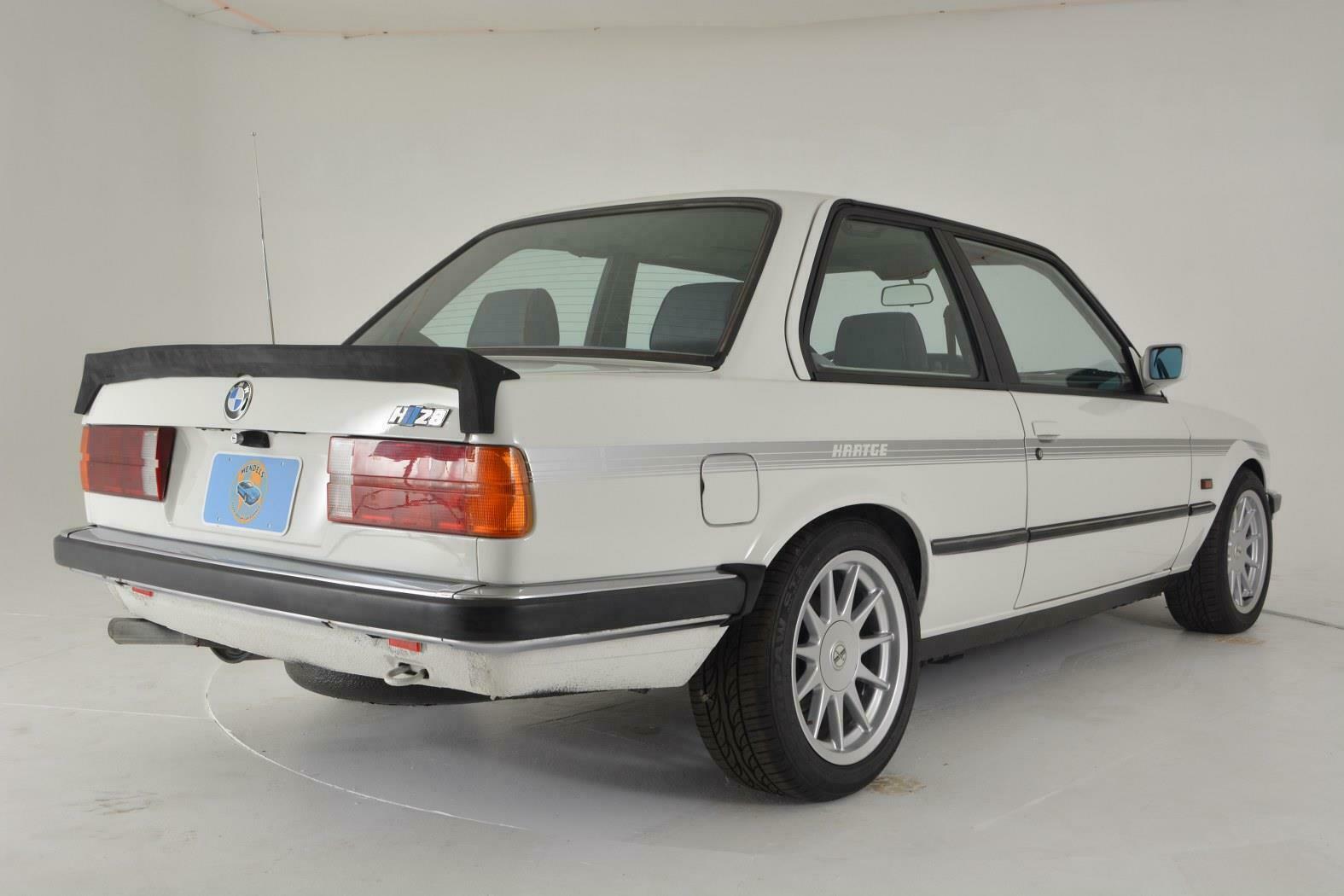 Year: 1986
Model: Hartge H28
VIN: WBAAA215795373109
Engine: 2.8 liter inline-6
Transmission: 3-speed automatic
Mileage: 29,000 mi
Location: Philadelphia, Pennsylvania
Price: $39,500 Buy It Now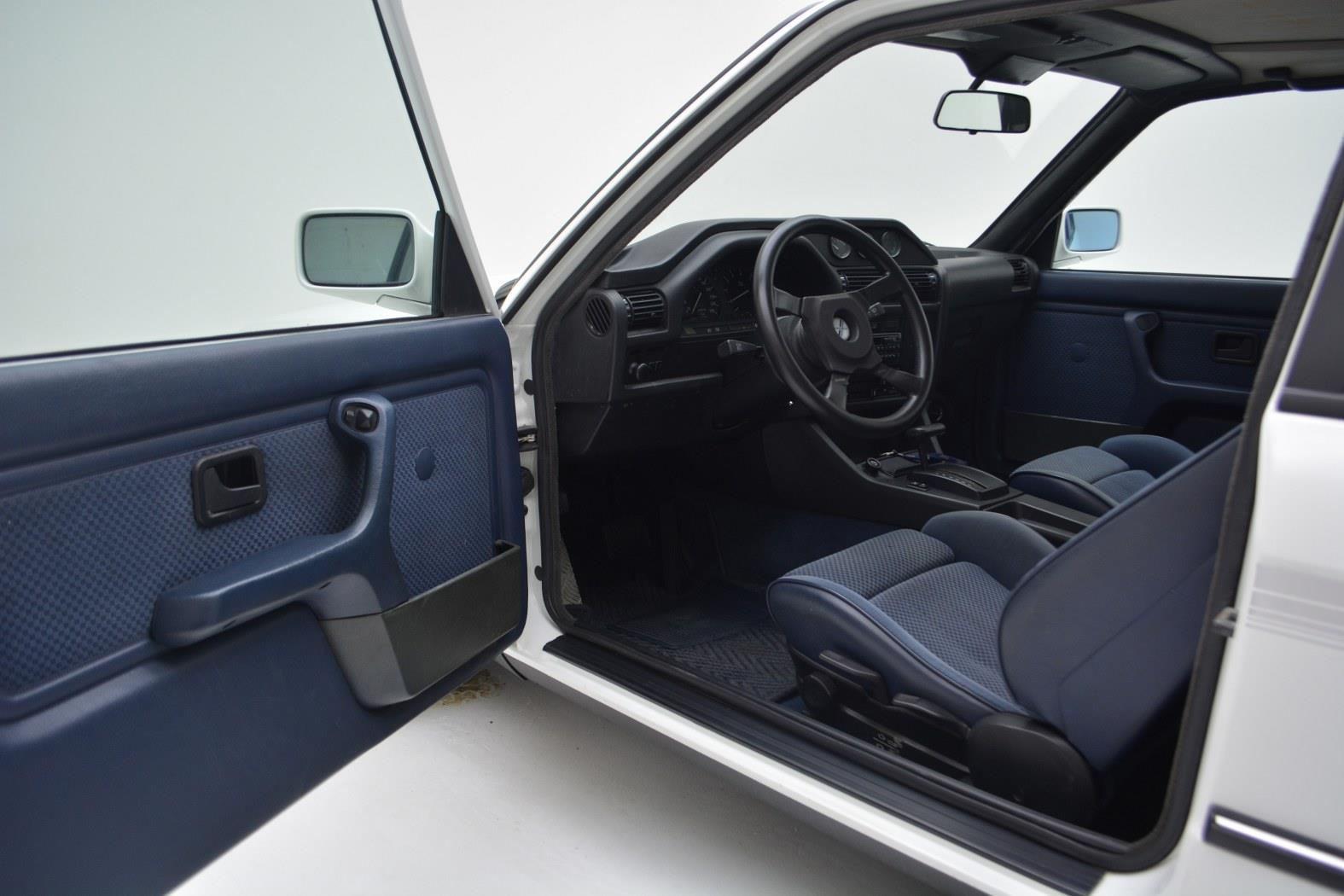 This 1986 BMW E30 received a full Hartge H28 treatment from new, as fitted by HARTGE in Germany, prior to it coming to JAPAN as an import. Hartge modifications included a big block M30 engine and special exhaust manifold crank and pistons resulting a bump of 20HP over the Bmw motor and its rated at 210HP with 270NM torque, along with a host of supporting modifications like a limited slip differential , special gauge pod and other parts included an exhaust, polished strut brace, anti-roll bars, and special cam cover .
Paint is factory offered Alpine White with amazing Hartge graphics run down the sides just below the belt line, and Euro spec bumpers, valances and trim are very nice.
Lighting is correct for a Euro market early model, with ultra-rare headlight washers and both the spoiler and exhaust are Hartge parts, along with badging on the trunk lid. Wheels are conventional Hartge eleven-spoke design by OZ Racing fitted with a new tire.
The interior is very nice space, with anthracite cloth sport seats, matching door panels and clean floor mats. The dash is crack free, and the steering wheel is a four-spoke Momo that features a padded Hartge. This car also so have a rare A/C option.
This car also has very cool single DTM-style wiper and the block off cap where the other arm was mounted.
Hartge build less than 20 E30 based H28 that makes this car very rare and desirable.

This vehicle's vin# WBAAA215-795-373109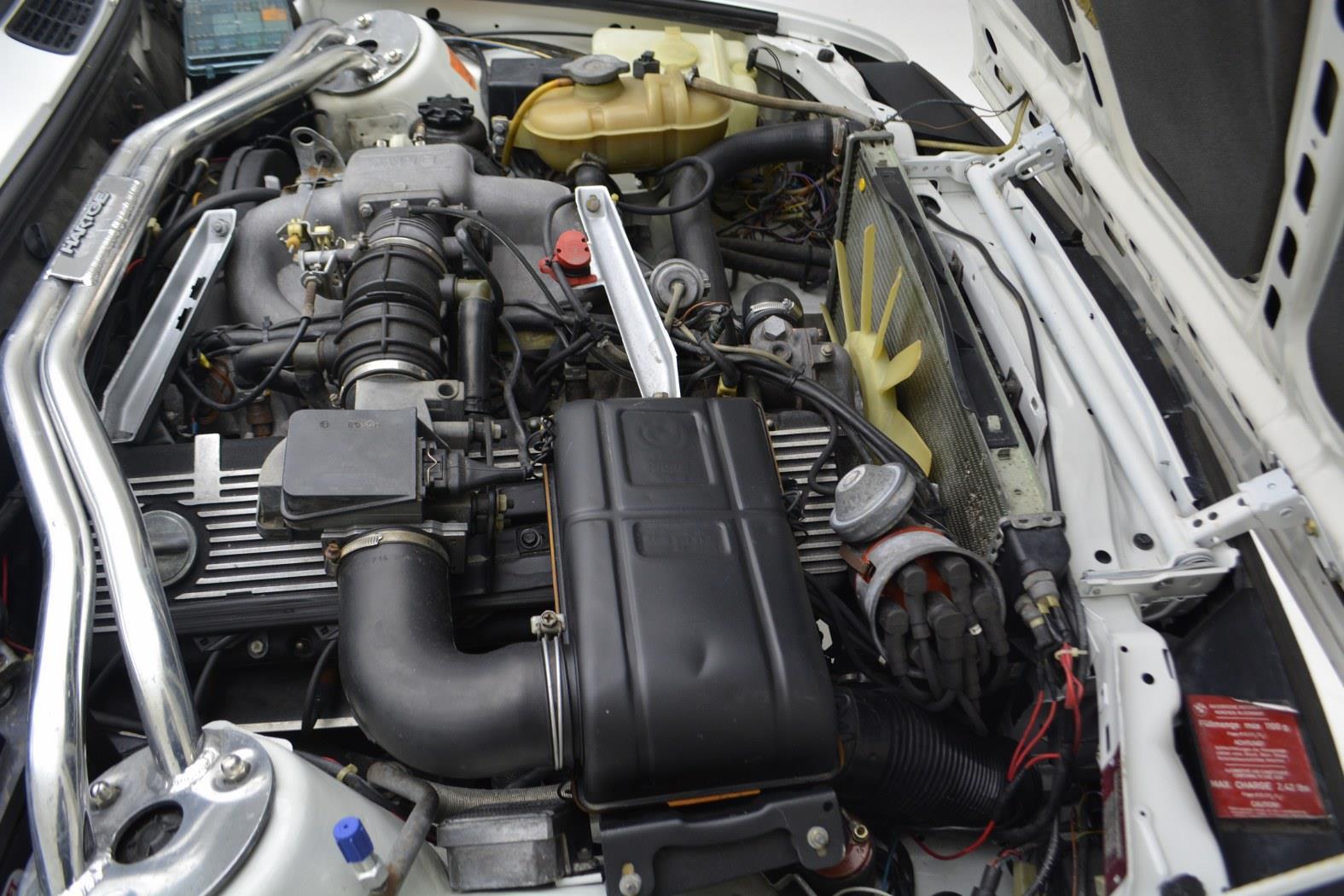 This car appears to be a legitimate factory H28, replete with Hartge badges in the engine bay where it is listed as chassis 9043457. Rare? It's fully believable that Hartge only made 20 of these cars; you just don't ever see them anywhere. The seller does a good job explaining why this car is so special, but the combination of rarity and upgrades on an E30 chassis are probably enough of an indication of where the asking price was going to land.
It's not a perfect example; it appears to have had previous paintwork from some overspray in the engine bay, the rear spoiler is slightly deformed in places and there's some staining on the neat interior fabric. Probably worse from an enthusiast standpoint, it's an automatic. But again as a collection of rare parts on an original H28, this is one heck of a neat unit. You will stand apart from the normal E30 crowd with a very unique and special bit of history that is just about as rare as any BMW gets.
Thanks to our reader Daniel for the spot!
-Carter