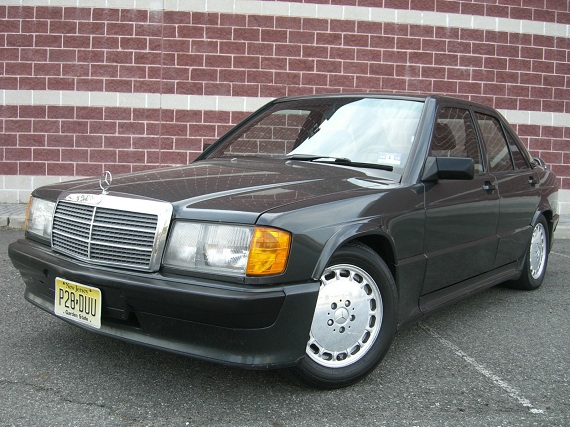 If you've been watching in dismay as E30 M3 prices have gone through the roof, there's still two ways to get your 1980s German touring car fix. If you're unconventional, you do what Audi did and choose the V8 quattro, the dark horse (and two time champion, don't forget) of the DTM. People that complained that Audi "cheated" to create the winning force obviously aren't familiar with the creative race constructions of Porsche, BMW or Mercedes-Benz. The latter, in fact, employed Formula 1 in the last of the barely-recognizable 190E racers. But the legend that was Mercedes-Benz created a lesser-known and generally lesser appreciated legend in those 190E racers; powered by Cosworth Technology-designed twin-cam 16 valve engines and originally intended to replace the 450SLC 5.0 in the World Rally Championship, the 190E 2.3 and 2.5-16 Valves found themselves at home on the track, and consequently with an enthusiastic fan base. Today, the 190E 2.3 16V can generally be had for significantly less than their more famous counterpart, the E30 M3. Take a look at this example: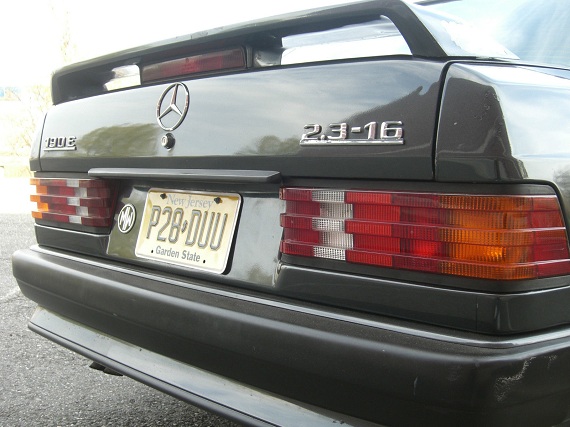 Year: 1986
Model: 2.3-16 Valve Cosworth
Engine: 2.3 liter inline-4
Transmission: 5-speed manual
Mileage: 108,000 mi
Price: No Reserve Auction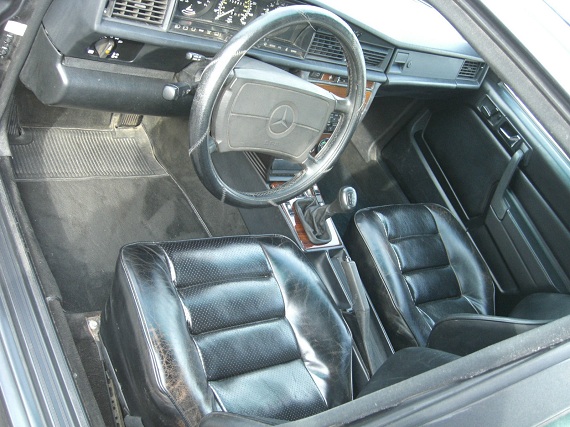 1986 Mercedes-Benz 190e 2.3 16v Cosworth

Black with Black interior
5 speed manual with DOG-Leg transmision
Drives amazing, tons of fun and history.

Gauges work, Power seats work, Power door locks work,
It has minor wear and tear,
Rear spoiler paint on passenger side is chipped off a little.
I am sure you can find small details that needs attention but nothing major.
Engine and Trans are excellent.
Drives straight

No rips on seats
Radio doesn't work,
Lap Timer in the center consul by the shifter needs LED screen

Its a piece of history for someone who loves these very unique car!

let me know if you have any questions.
I am selling for a friend who owned it for a year.

Thank you for looking and happy bidding.

Good luck

201 419 9832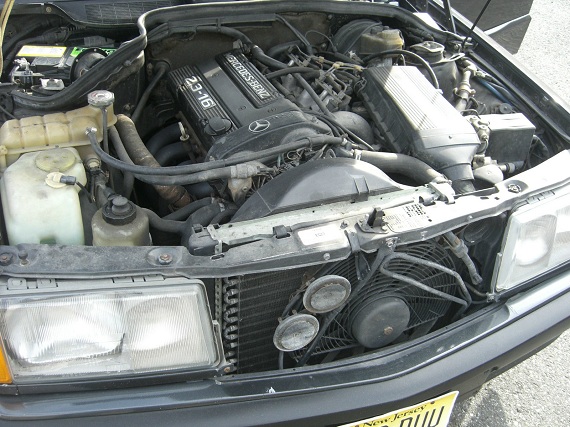 I remember a friend of my father's showing up at the house in one of these back in the 1990s. At the time, it was still a pretty expensive car, but I was fairly unimpressed; compared to the new generation of cars, the 190E seemed like a slow throwback to a time when automakers weren't producing particularly inspired designs or horsepower. But the W201 design has proven itself to be one of the better looking recent designs from Mercedes-Benz, as both quality and arguably design have take a back seat to bling and ridiculous horsepower. This particular car seems nice overall but is definitely driver status; there are scratches, dents and some missing paint, wear is present on the seats and it doesn't look particular fresh. More concerning is the seller's lack of knowledge regarding the car; for example, when asked if the self-leveling suspension is functioning the response is that because the car handles well the "stabilizer" must be working. It's also a bit interesting that there's a lap timer incorporated in the car, making one wonder what the history was; if this was a track dog, that chassis could be a bit tired. But as a piece of history, it's certainly salvageable and far worse E30 M3s have gone for much more money. As of writing, bidding is around $8,000 which I'd consider fairly strong given the condition of the car; I'm not sure I'd really want to pay much more than $10,000 for this particular example.
-Carter