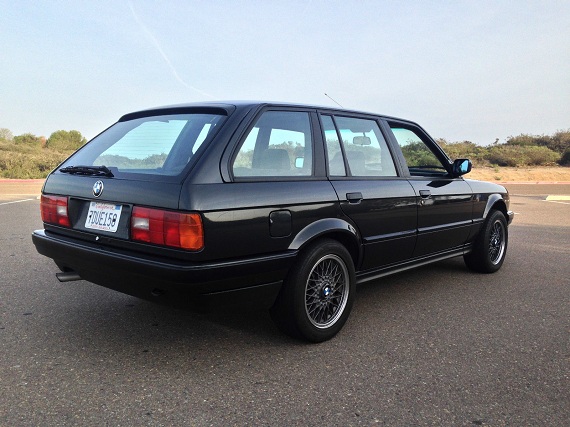 Despite strong bidding, this 1988 BMW 320i Touring failed to meet the reserve the seller was trying for; now with new 15″ Euroweave Nogaro-colored wheels that look great and a "Buy It Now" price of $13,900, is this the E30 Touring for you?
The below post originally appeared on our site March 14, 2014: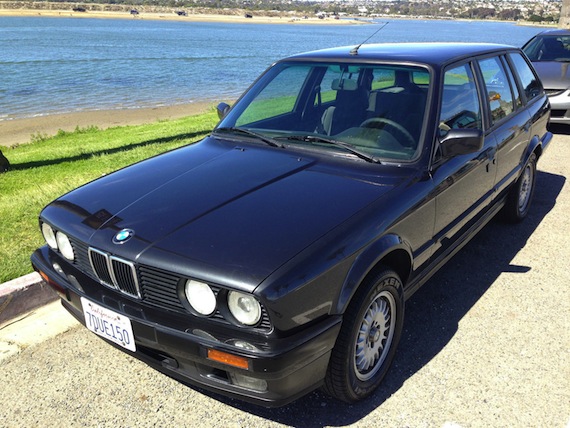 Paul was right that the Tourings are coming. Perhaps some owners have been holding on to them as forbidden gems and are realizing that, as the importation restrictions are lifted, they will become more and more common and are looking to cash out now. Today's is a clean little wagon with some eccentricities among the nice choices; one sport seat/one comfort belong to the prior, the M20B25 and 5-speed conversion well in the latter. Bidding is hot, so clearly people are still more interested in finding one here than bringing it in themselves.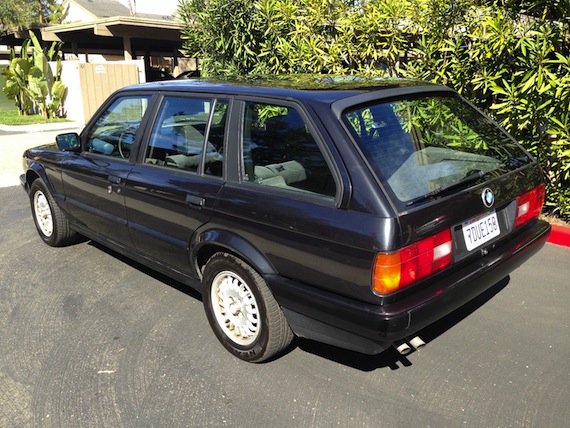 Year: 1988
Model: 320i Touring
Engine: 2.0 liter inline-6
Transmission: 5-speed manual
Mileage: 156,000 mi
Price: $13,900 Buy It Now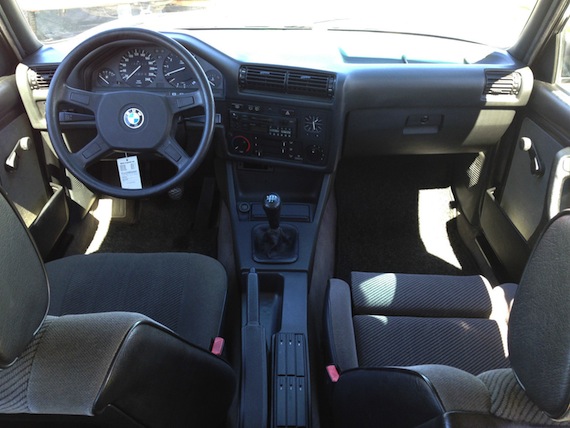 My 1988 BMW 320i E30 touring is for sale. I've purchased this car when I was on my study abroad in Holland, Amsterdam in March 2013. I drove it around Europe and me and my friends enjoyed a lot! So after I finished my semester I've decided to bring it to USA and here it is.

Description:

-246K kilometers on the clock, that is approximately 156K miles, cluster works perfectly.
-M20B20 with auto transmission was replaced with M20B25 with G260 5-speed transmission.
-Purchased it from the second owner, so I am the third owner. This car was carefully handpicked my me after i've checked 5-6 tourings that were on the market in Holland at the time and, no wonder, all of them had severe rust EXCEPT this one! There are tiny spots of rust as expected to be on any e30, even if California cars. Tiny spot in the drivers side windshield side and a few tiny spots on the trunk lid in the very corner. Basically, that's something one can expect from an E30. I didn't think it was that hard to find an e30 with a good body in Europe, maybe because I'm so used to California cars.
-BAR (Bureau of Automotive Repair) certification is done. Smog check passed.
-Clear California Title in hand
-New spark plugs
-Drives/brakes/shifts well!
-All appliances work
-You can see that the driver's seat is a comfort seat and the passenger is sport seat. That is how I bought it.

Shipping to continental U.S. paid by the buyer, or free local pickup.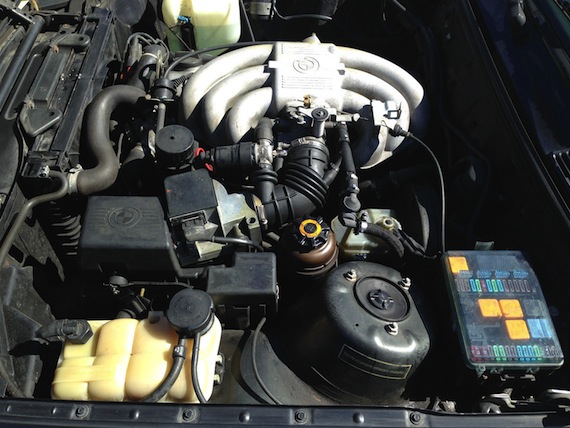 I'm really excited to see Tourings more often, and the inevitable modification that will follow. This one has had enough of a life that there's no worry about staying original, and being handy at pick-n-pulls could quickly sort out the seat situation and start you down the long road of E30 fun. The fast and furious bidding is a testament to the desirability of this car, so you can either jump in the ring, wait a little while as values come down, or start looking at transatlantic shipping options.
-NR