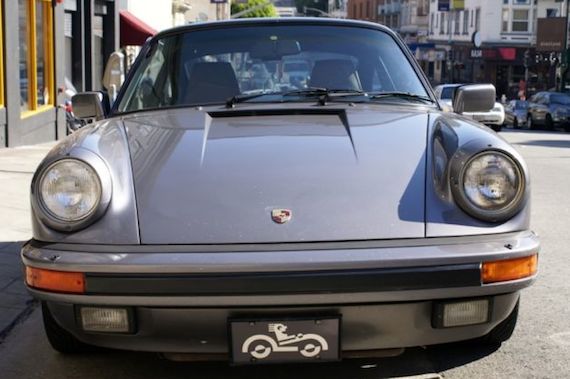 The 1986 Porsche 911 Carrera we featured last month is back up for sale at the same Buy It Now price. It seems the seller is determined to get his price. Could a 911 of this vintage with this kind of mileage pull over $20,000, given where air-cooled 911 values are headed?
-Rob
The below post originally appeared on our site December 19, 2013: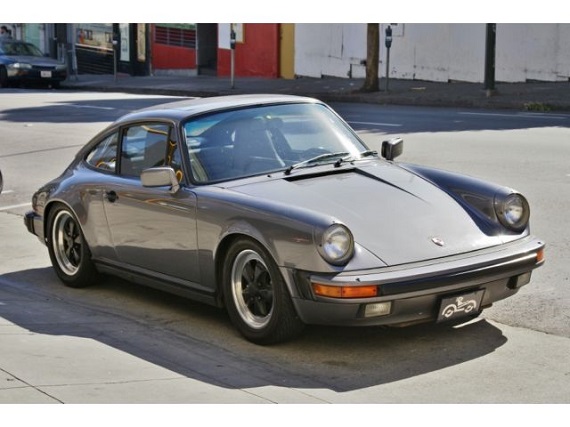 With prices on well cared for classic 911s constantly on the rise, there eventually opens a market for less pristine cars, flawed cars, that can be had at a bit of a discount and then given some minor work. To be clear, any such car has to be approached with caution and given a thorough PPI. There's no point in saving money on the initial purchase just to find out you have to make a significant cash outlay in order to get the car running properly. With those ideas in mind, I present this car, a Gray 1986 Porsche 911 Carrera located in San Francisco. It has a little more than 140,000 miles and comes with a couple of "features" that need a bit more investigating.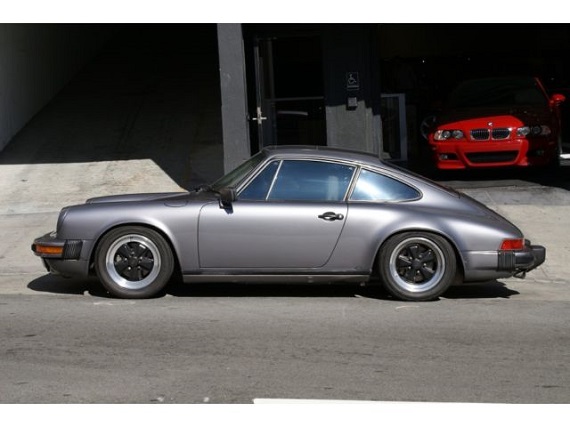 Year: 1986
Model: 911 Carrera
Engine: 3.2 liter flat-6
Transmission: 5-speed manual
Mileage: 140,109 mi
Price: $23,700 Buy It Now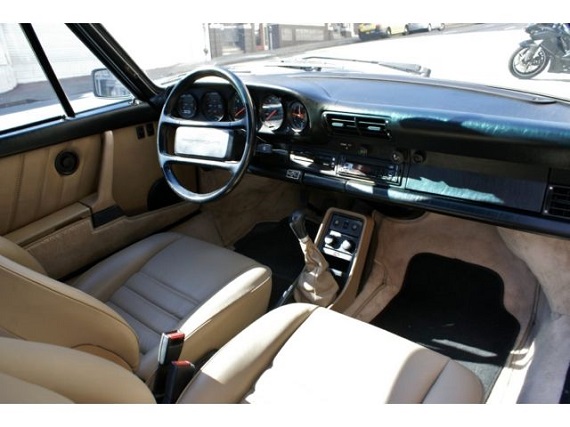 This 1986 Carrera was consigned with us since its owner does not get to drive it as often as he would like anymore. The interior and exterior color combination is unique for a Carrera of this vintage. The seats have been reupholstered and the A/C was recently serviced and blows cold, which we can't say for too many of these 911s.

According to an inspection, the clutch is releasing high and may need to be replaced soon. There is a small oil leak at the crank seal and valve covers, which is pretty typical. It leaves a drop of oil per week underneath, but more importantly it doesn't use any oil.

A Carfax report shows an accident occured between 2002 and 2005 but details are vague, The owner didn't have any receipts info to provide, but from what our inspection shows, it appears that all body panels are original and the rear end has been repainted according to our paint meter. The car carries a clean CA title and is currently registered. It will be smogged prior to sale in the state of CA.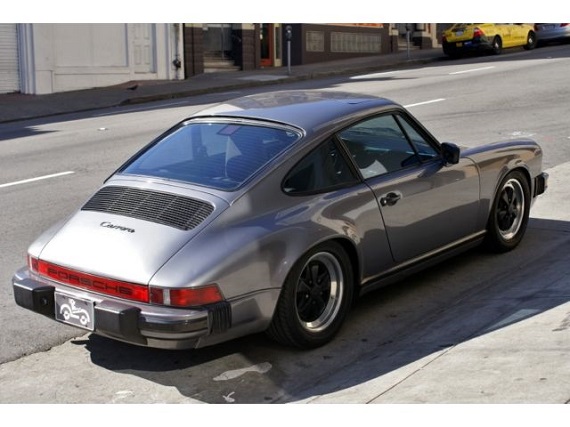 It appears the seller is making an honest attempt to convey what information he can, but there are also some gaps in what's available, which reveal some definite flaws with this car and other details that need ironing out. The accident history of this car needs to be investigated to insure that the accident was as minor as the ad makes it seem. There is also the matter of the lowered suspension, about which no information is given, and it needs a new clutch. I would definitely want some details on the components used in the suspension along with whether the original parts are available and, of course, the simple matter of determining if there are other wear items in need of immediate replacment. Those points combined with the mileage suggest the Buy It Now of $23,900 is definitely too high. As a comparison, this Black 1984 3.2 Carrera I wrote up previously sold for $17,800. While that car had more miles than the one here, it also lacked (at least in the ad) the other issues we see with this car, so I feel a similar price would be reasonable here.
It's possible that these issues will add up to nothing more than minor foibles and that mechanically this car is in excellent condition. If that's the case and the seller is willing to come down on the price, then this could make for an excellent 3.2 Carrera. The color is certainly more interesting than any run-of-the-mill silver and looks in good condition. Same with the interior. There's no doubt this is a car with flaws, but it still may make for a decent driver if the car is mechanically sound. And if it can be had for less than $18K, as the Black 3.2 Carrera was, then all the better!
-Rob