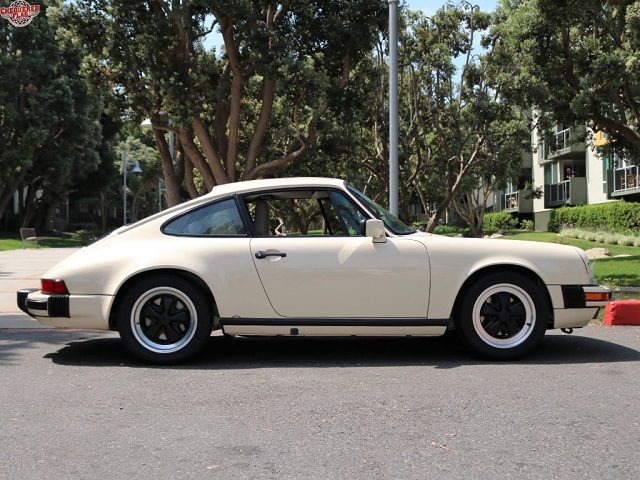 This is another of Porsche's many available colors that I've never seen before. It's called Pastel Beige, which I'm pretty sure is an oxymoron.
Marketing person #1: We're struggling to sell some of these beige colored cars, what should we do?
Marketing person #2: Our pastel colors seem to be very popular, maybe produce additional…
Marketing person #1: Say no more.
The name aside, it's actually a strangely attractive color that works well on the lines of the 3.2 Carrera. It reminds me a lot of Ivory and Chiffon White, both of which had been available on earlier 911s. Pastel Beige is certainly a color within that range. Paired with a Grey Beige interior, which in the pictures looks much more of a brown than grey, we end up with a natural combination and it kind of works. Pastel or not this isn't an exciting color, but it is a pretty one and, of course, of almost equal importance it's quite rare. Here it adorns a 1986 Porsche 911 Carrera Coupe, located in California, with just 16,045 miles on it.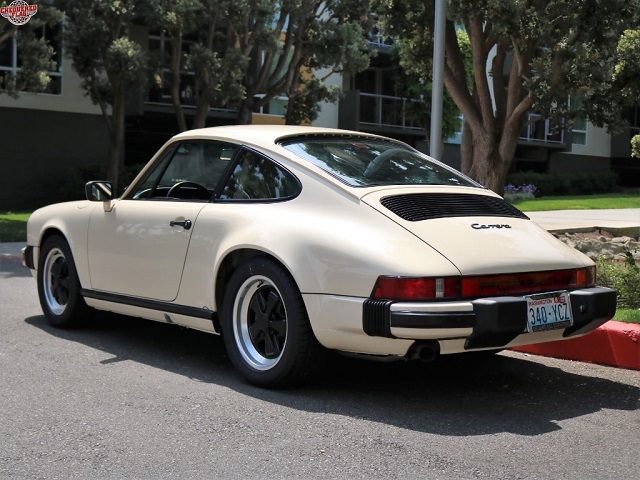 Year: 1986
Model: 911 Carrera
Engine: 3.2 liter flat-6
Transmission: 5-speed manual
Mileage: 16,045 mi
Price: Reserve Auction ($73,500 Buy It Now)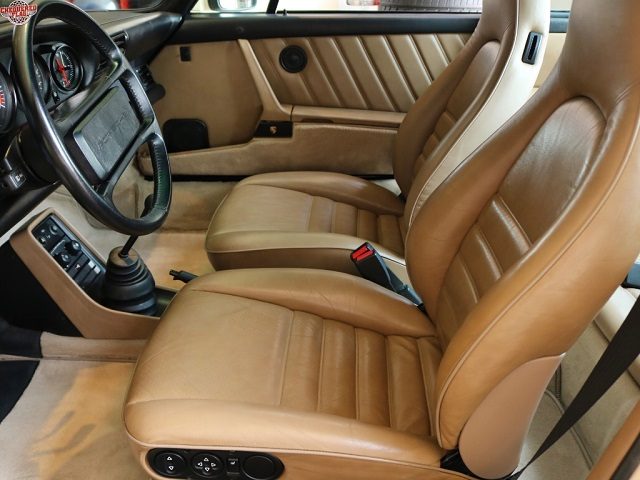 Chequered Flag International is pleased to offer this 1986 Porsche 911 Carrera Coupe in paint to sample Pastel Beige with Grey Beige leather interior. (code VX). 16,045 miles with clean Carfax. One family owned – Father till just recently then son who just sold it. Perfect body with no damage or rust ever. Very good paint, no dings or scratches. All stickers in place including option code sticker under the hood. Lovely correct original interior. No dash cracks or re-dye. Perfect soft seats, excellent carpets, door panels and roof liner. Mechanically superb and drives like a tight low mileage example should. Nicely optioned with: Limited Slip Diff, Short Shift, All Leather Seats, 16′ Alloys and Power Locks. Comes with its original tools, jack, air pump, books including service book (with option code sticker) stamped to '88 and some records ('88-'01) plus original window sticker. This is a very good honest very low mile example in an special color with nice options.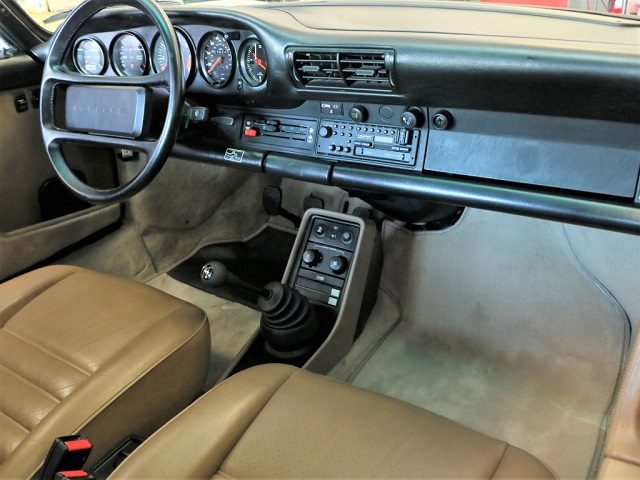 As we'd expect with a car showing fewer than 20K miles the condition of this Carrera looks quite good. Everything looks clean and correct and worthy of a car far younger than this one. It obviously hasn't seen a lot of mileage, but it does look to have seen a good deal of care over the years. The biggest thing holding it back is a lack of records. It does come with its original books, but the service history sounds pretty sparse, with seemingly nothing from the last 16 years. There probably hasn't been a lot of work performed in that time, but even a car sitting around will need some servicing. It will also be interesting to see the mileage during the years in which we do have records as it will help verify its current low mileage while also telling us how many miles it has seen in recent years. For a 911 destined to be a collectible the lack of history will hold it back some, but ultimately it should still garner a good bit of attention.
Will it be enough to reach this seller's reserve or BIN price? That we'll have to see, but it's getting some early bidding and sits now at $59,599. We're still a good ways off from $71.5K, but the combination of very low mileage and a rare color combination should push it up a little more.
-Rob