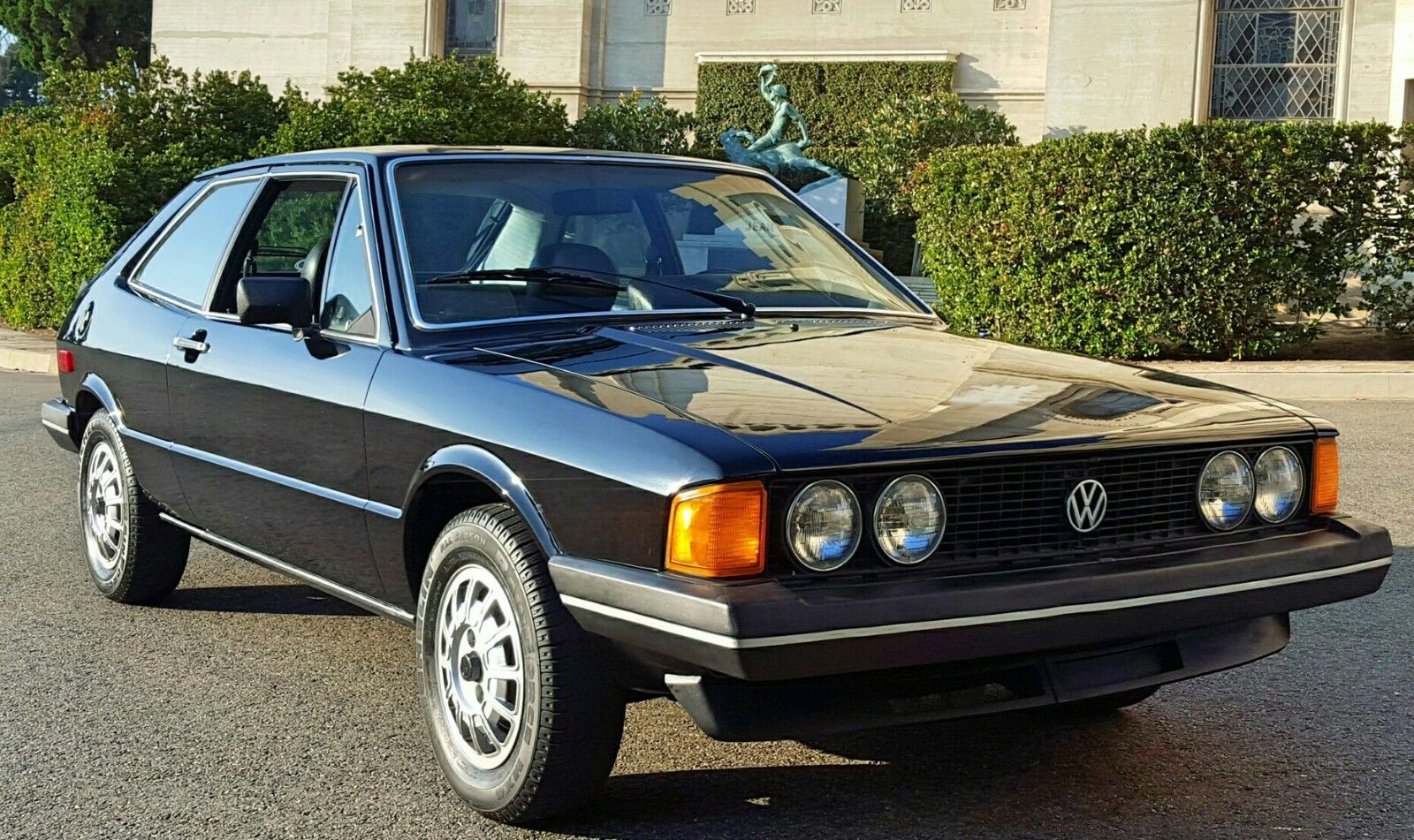 A few weeks ago I took a look at a pretty wild, and fairly famous, first-generation Volkswagen Scirocco. Replete with period details and a Callaway turbo kit, it was a hit for sure as it was when it was the signature car for New Dimensions.

While in some ways the mods took away from the beautiful simplicity of the Giugiaro design, it was still a trick car and brought strong bids, selling finally for nearly $15,000. That money is quite close to the 1981 Scirocco I looked at last year. Completely original and very pristine, it sold for over $17,000. Clearly, the market for these cars values both stock and well modified examples highly.

In light of that, today I have an interesting comparison to consider. First we'll take a look at a fully original, very clean and proper survivor 1980 Scirocco, then we'll gander towards a full-on show car powered by a R32 VR6 and a claimed 400 horsepower – about five times what it came with originally. Will the bids follow the historical trends?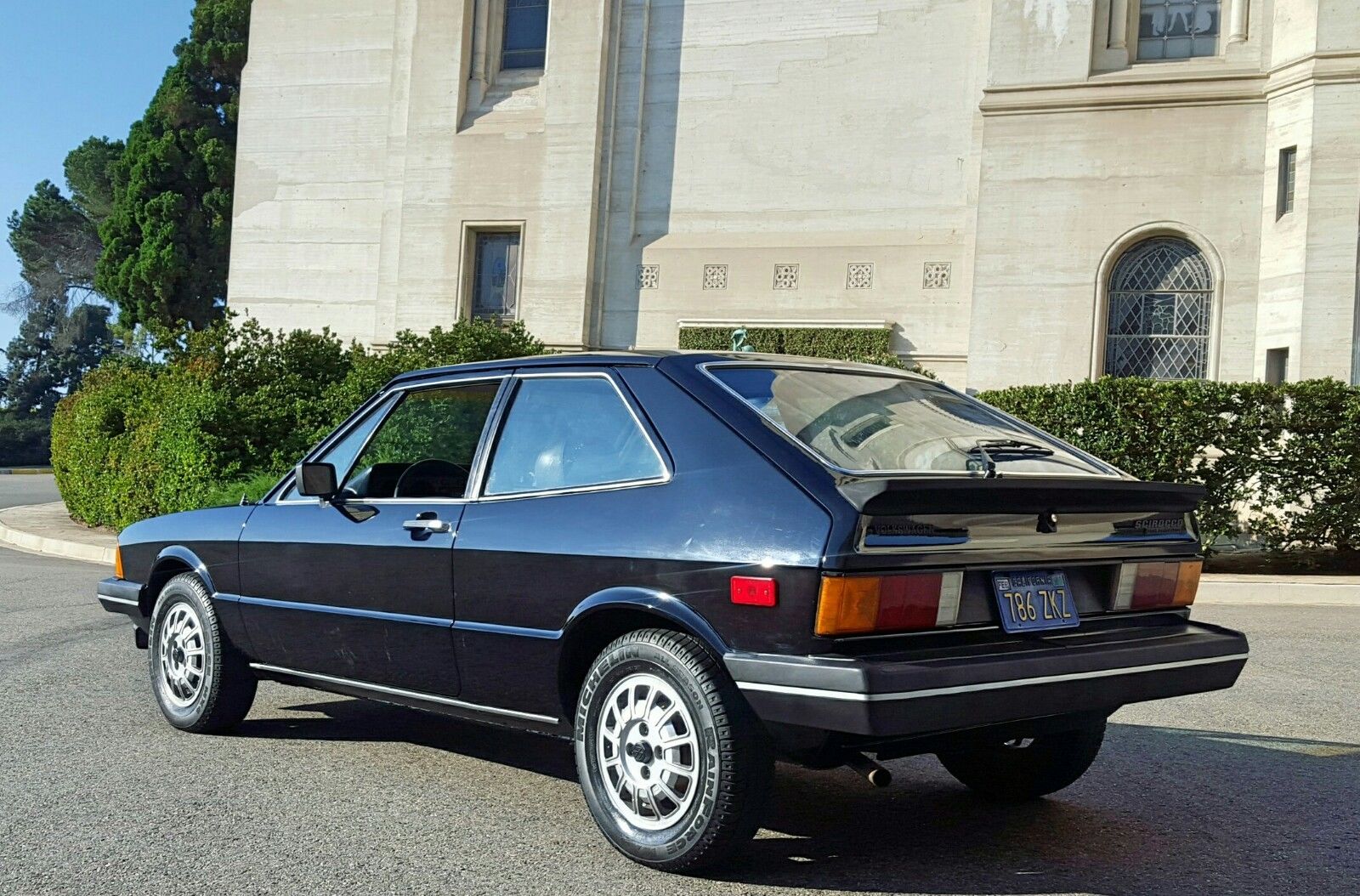 Year: 1980
Model: Scirocco
Engine: 1.6 liter inline-4
Transmission: 5-speed manual
Mileage: 72,853 mi
Price: No Reserve Auction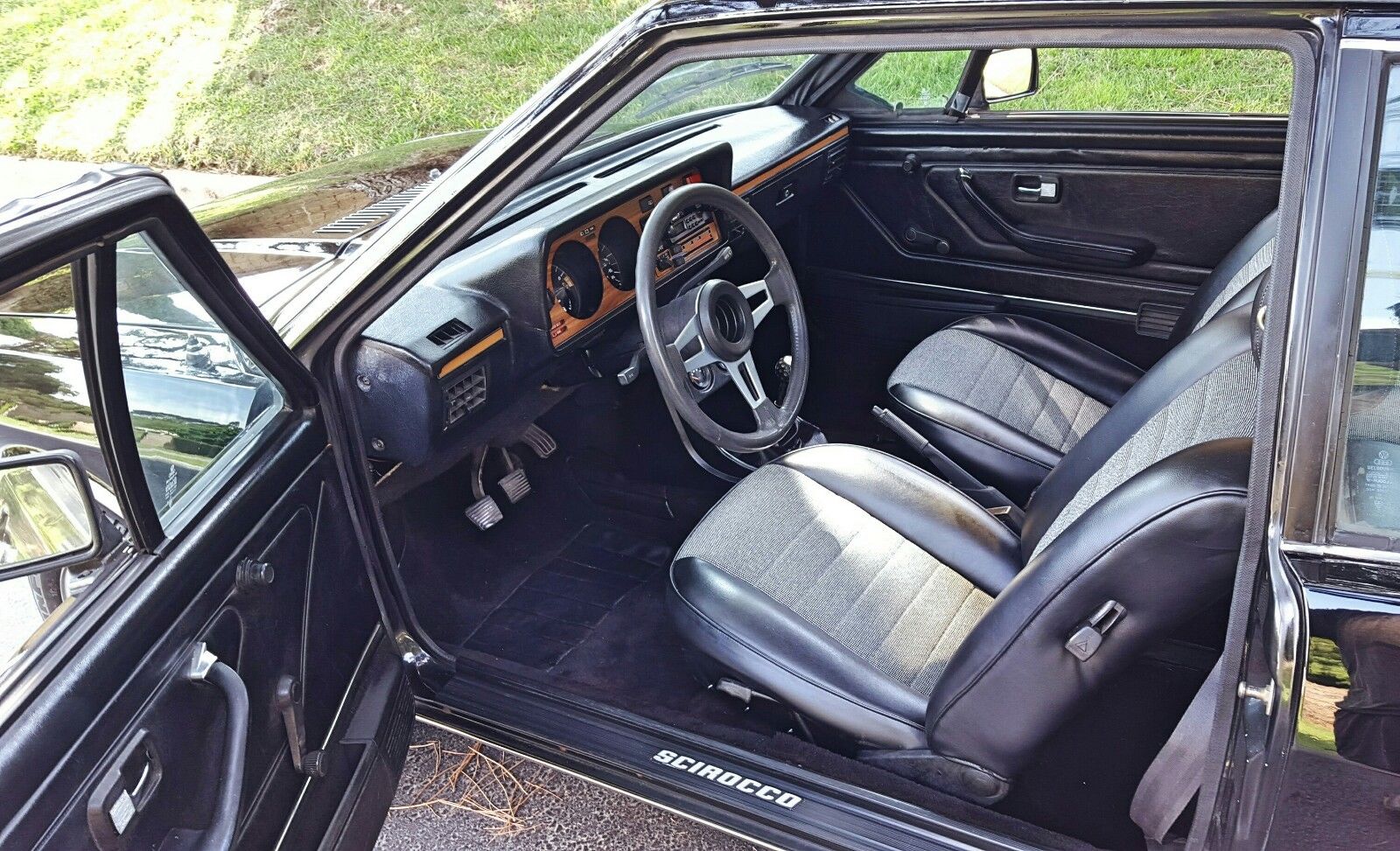 1980 Volkswagen Scirocco. California car with only 72k miles. This car has NEVER left the dry climate of the Los Angeles area since new. Rust free, accident free. Original blue California license plates. Rare FACTORY air conditioning, five speed manual transmission, front and rear spoilers. If you are looking for an original Scirocco, it doesn't get any better or rarer than this!

I purchased this rare car from the original owner two years ago and aside from the paint and upholstery, have kept it all stock. Runs and drives excellent, it is an absolute joy to drive- fast, nimble and agile, the way VW intended it to be. The original 1.6 liter CIS fuel injected engine is very peppy and has great power- engine revs freely like a rally car. Everything is stock and original- original clutch (no slippage or grinding), exhaust, suspension, even the original Michelin spare tire is still there with the factory hold down strap with the jack and tool kit still attached to it. Never modified, always adult owned, so no speaker holes cut out in the door panels and trunk cover as is usually the case with these cars. Yes, even the original window sticker from Michael's Volkswagen in Canoga Park (now Winn VW) is included with the sale, as well as the original owner's and service manual as well. Original six digit (not the later seven digit) BLUE California plates are still attached. I even have the original front license plate which has NEVER been mounted and is in perfect condition both front and rear!

As stated before, I've done only the necessary improvements to keep this Scirocco as original as possible. Shortly after I purchased it from the original owner several years ago, I had the following performed:

– Basecoat/clearcoat PPG paint (original paint was oxidized and had scratches from typical 35 year old paint- no rust anywhere on body, all body panels fit perfectly with perfect gaps from accident free car, doors open/close securely with minimal effort and still have that nice VW "click" sound)

– New black German vinyl upholstery with black/white pinpoint wool centers (original black vinyl seats were worn down, I opted for wool centers for better breathability on warmer days), new upholstery padding as well.

– New Michelin Rainforce tires (original Michelin spare tire in trunk)

– New brakes, tune up, oil change,battery (as stated before, car was running well when purchased so just basic maintenance was needed)

Everything works on the car- factory air conditioning, tachometer, oil temperature sensor, even the factory clock!

These cars will only appreciate in value over time. Especially this example, as you'll be hard pressed to find another low mileage, rust free/accident free, original blue plate California car anywhere around. I will consider ending the auction early with a suitable offer. Bid with confidence!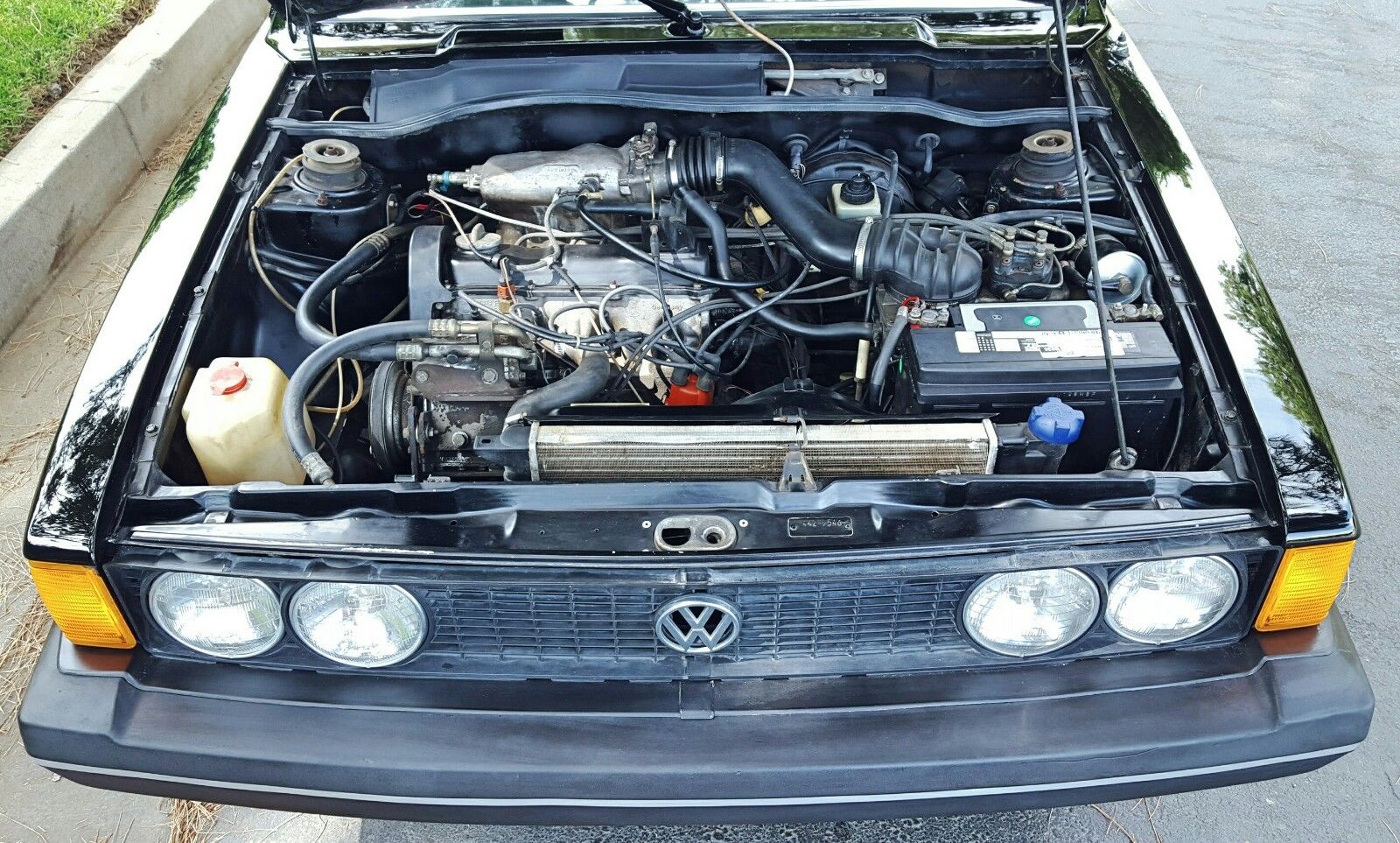 While no longer completely original, this 1980 has undergone only a light restoration and retains much of the character that a clean survivor would. The only real modification from stock is what appears to be a Foha or more likely Zender rear spoiler, and though it makes the profile somewhat reminiscent of its replacement model it doesn't ruin the looks. The factory air conditioning is a neat and rare option to have, nevermind it be functional. The current owner has clearly take the time to take care of this classic and presents it well. They've also chosen to go a no reserve route on the auction; perhaps a choice that will be rewarded, but at only $8,500 no one has commenced bidding. Right now this car is frankly a steal.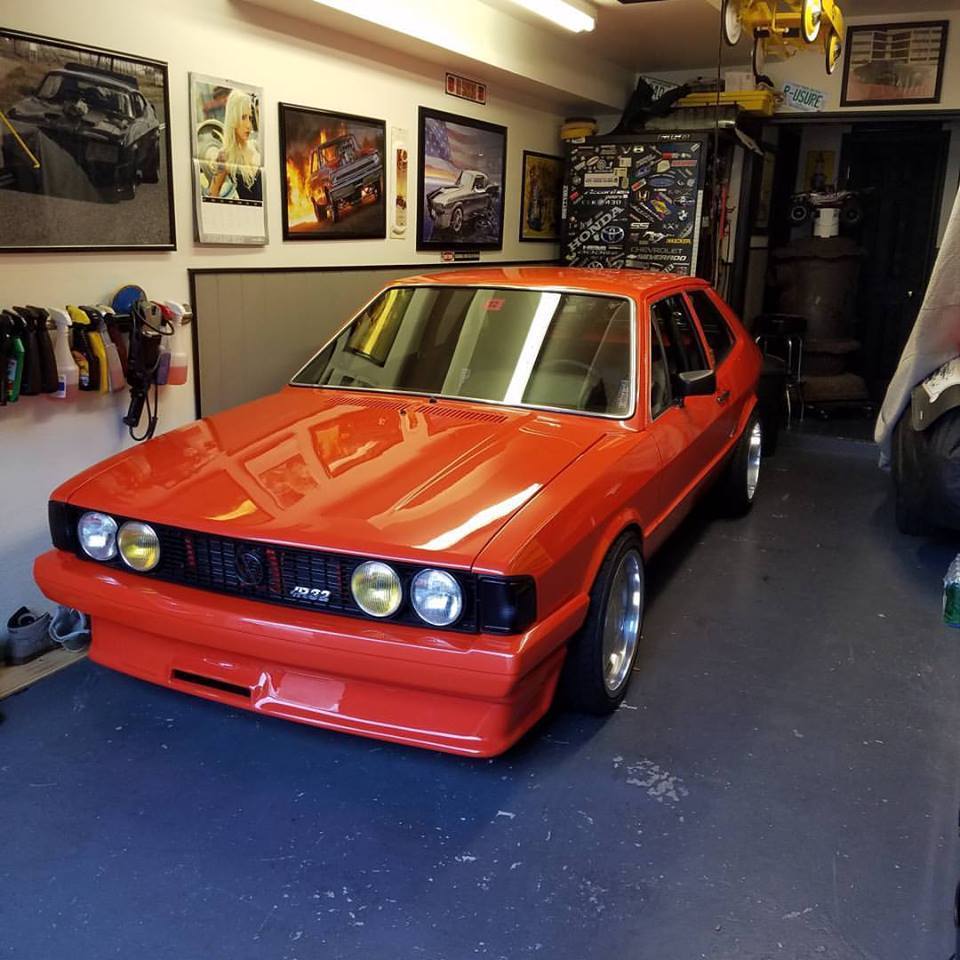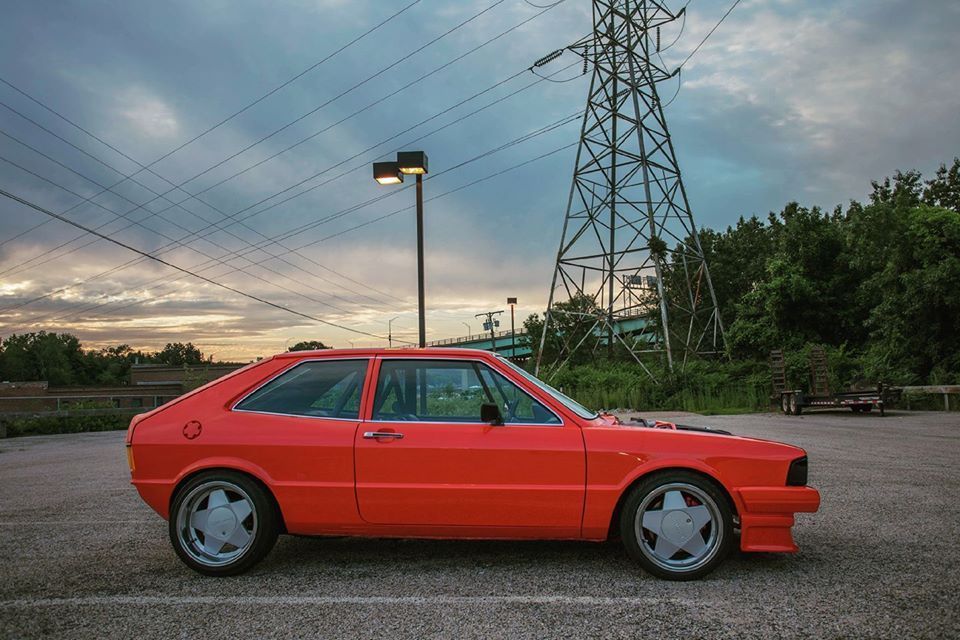 Year: 1978
Model: Scirocco
Engine: 3.2 liter narrow-angle VR6
Transmission: 5-speed manual
Mileage: 65,900 mi
Price: No Reserve Auction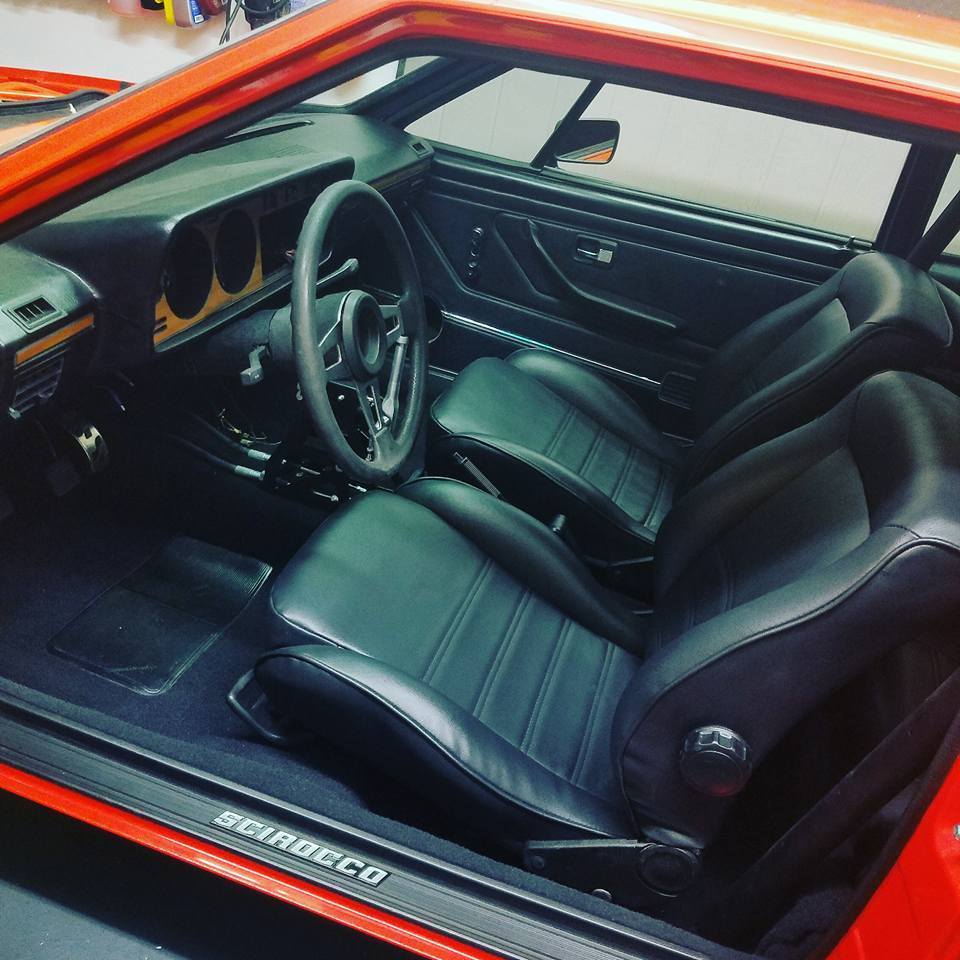 IF YOU CANT AFFORD IT DONT BID !!!!!!!!!

So im selling my fully restored Volkswagen scirocco.

you can call or text me anytime for more photos just feel free to ask for my number

400hp in a 2200lb car. Think about that.

I have owned the car for 4 years. Spent the last 3 years building the car. Not a single bolt on it hasnt been replaced.

Inside the car:
Redone corrado g60 seats too look like the oem racco seats
Half roll cage
G-force racing harnesses
New carpet
New tech-53 headliner
New dash
TR motoring race shifter
Oem cluster (THAT WORKS)
Edge cts2 onboard manager
No heat/Ac no radio.

Outside if the car:
Fully sand blasted and painted and undercoated
Custom front bumper
Kamei front lip
Shaved marker lights
Hella high beams
Shaved rear bumber
Shaved rear hatch
All new windows and seals with chrome moldings
Shaved motor bay
real borbet type As 16×8 and 16×9

Suspension:
New control arms with polly bushings,
Neuspeed strut braces
Neuspeed sway bars,
All new polly bushing
New steering rack
New tie rods
New balljoins
New hubs
New bearings
New vogtland coilovers
New lower control arm brace
New girling corrado g60 brakes all around.
Drilled rotors in the front.

Fuel:
Atl fuel cell well cell tank
Bosh 044 pump
Atl black box surge tank
All new aluminum lines
Battery relocate in trunk with summit racings old school box

Engine:
04 r32 3.2l
Had 71k miles when bought
Tt 260/264 cams
Port and polished head
Titanium valves, springs
Mk5 r32 oil pump
Steel oil pan.
All new gaskets
S&p aluminum radiators
Spal slim fans
Eurowise mount kit
full stainless heat wrapped 3in exhaust to borla muffler

Trans:
Built mk3 o2a
Apr gear set
Quaife lsd
Apr hardware
New syncors
Bfi stage 4 competition clutch.
Willwood hydro clutch master and slave
Dss stage 2 axles

So so so so much to list. This isnt half of whats in the car. Car needs nothing and is perfect in everyway.

Looking to sell or trade for something with equal value.
Have over 30k into the car can prove with all the paperwork!

Trades welcome with cash on your end possibly

300c srt8, mustang, cobra, lexus, mercedes, corrado, m3, audi s4, duramax, powerstroke, truck and trailer, street bikes, Harley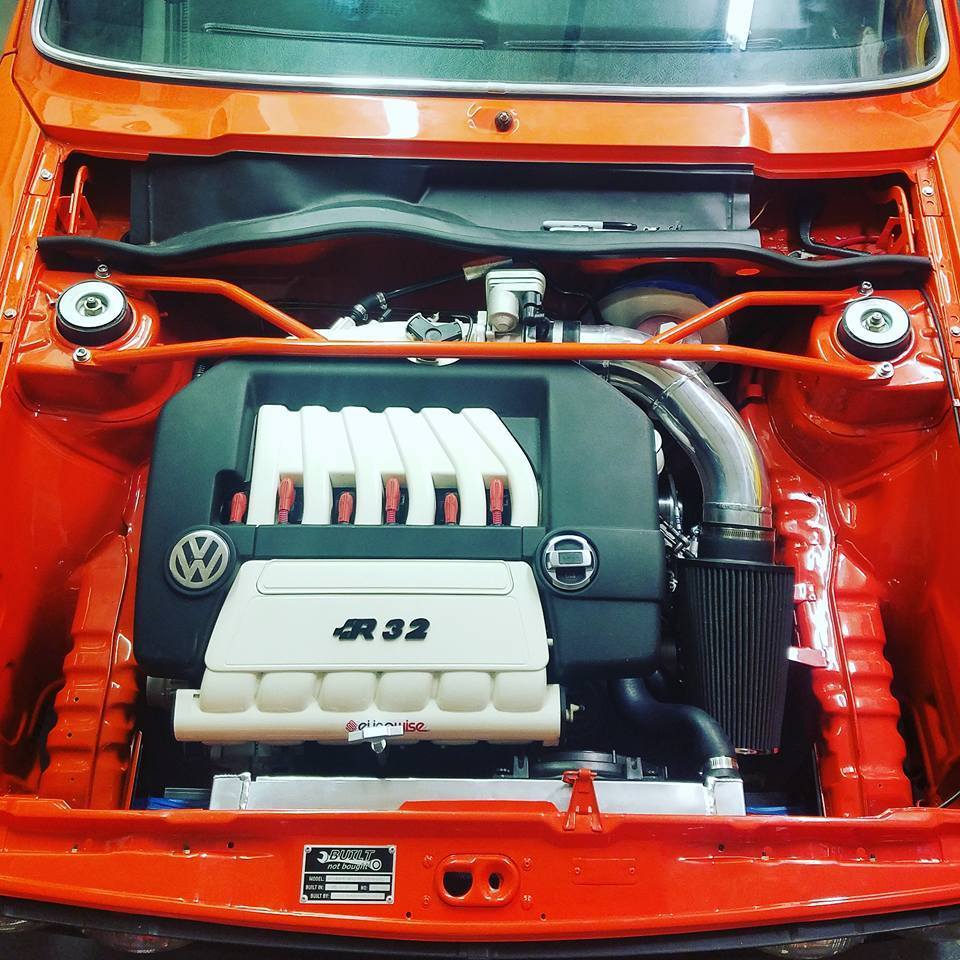 Obviously, far from original and far from a daily driver is this 1978. With no heat, air conditioing, radio, wiper or occasionally hood, this is really just a car for the show circuit or perhaps if you don't value your life much the track. But the build is clean and the presentation would certainly wow at a marque-specific show. You're not going to return this car to stock at this point, but if you want to save a lot of coin over a build and have a unique toy in a similar vein to the New Dimensions car from earlier, this one suits the bill. Like the '80, the seller has chosen to go no reserve on the auction, but the opening price is nearly double the stock example. At $15,500, is there room for value? Certainly, I believe the seller that the construction cost all that. However, what made the ND car sell for a high price was in part its history and unique, original parts. I'm not sure this car achieves that same level though the price is similar.
Of the two, obviously priorities will dictate which you like more. For me, the original example represents a much better proposition and, currently, a much better value.
-Carter