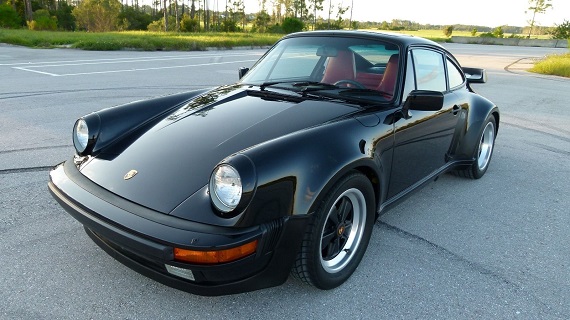 Let's check in on the 930 market, or at least near the top end of the 930 market. The example we see here is a Black 1986 Porsche 930 Coupe, located in Florida, with a Cancan Red leather interior and only 5,938 miles on it. The interior and mileage both point to this as a collector-quality 930 that likely has spent most of its life waiting for just such a moment when it can be put up for sale. Given its asking price, we probably should not expect that situation to change. Collector status aside, 1986 was the first year Porsche returned the 930 to our shores and though emissions requirements still brought about some power losses relative to its European brethren the 930 would have been welcomed wholeheartedly back into the Porsche stable. The menacing rear-drive rear-engine coupe was finally back with us and drivers were once again required to devote full attention to their actions when piloting these wonderful, though touchy, machines.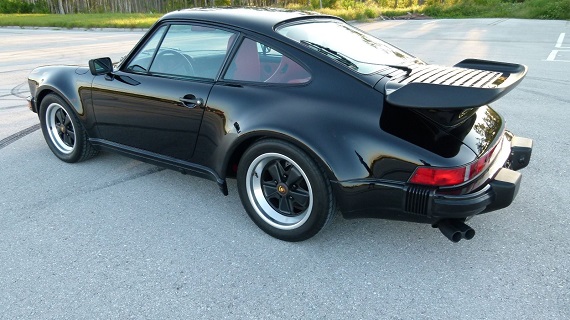 Year: 1986
Model: 911 Turbo
Engine: 3.3 liter turbocharged flat-6
Transmission: 4-speed manual
Mileage: 5,938 mi
Price: $209,900 Buy It Now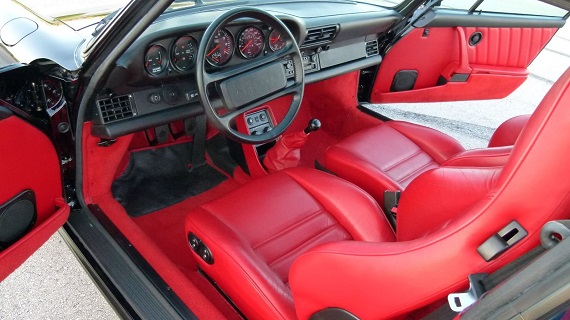 Collector Owned. Original Paint, Original Miles

Options:

C02- Rest Of USA
158- Radio "Monterey" -86 "Reno" 87
220- Locking Differential 40%
383- Sport Seat, Left, Vertical Adjustable
387- Sport Seat, Right, Electronically Adjustable Height
533- Alarm System
650- Advanced Airbag

FREE SHIPPING in the 48 states if you use the "BUY IT NOW" option.

Will consider partial trades…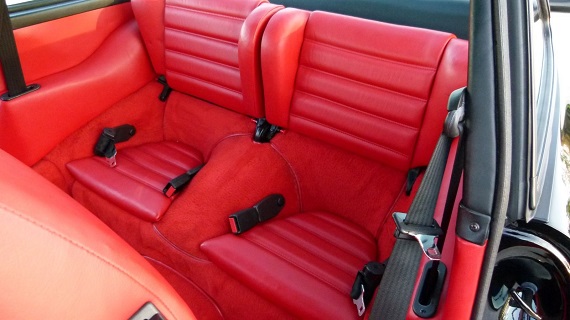 I love these bright red interiors and they really don't get much brighter than Cancan Red. While this sort of interior color has become more common on the current market, my memory tells me (along with the frequency I come across them now) that they were a rare sight back in the '80s and I imagine would garner quite a bit of attention. And on a coupe that brightness is scarcely visible until the door is opened and the full force of it is presented to your eyes. For some perspective, this seller also has for sale a similar low-mileage Black 930 Coupe, but with a black interior rather than cancan red. The asking price comes in at $20K less than the price we see here. That one also has a few more miles (14,233 v 5,938) so we'll have to take that into account, but all else being equal it does give us some insight into the premium attached to this interior color. Premiums aside, this asking price seems well above where I'm seeing most 930 prices, especially for an '86; this is even priced above some Slantnose models, though in fairness not models with mileage this low. So it's a lot of money and I'm not sure it's going to sell anytime soon, but this is definitely one of the more eye-catching 930s around.
-Rob