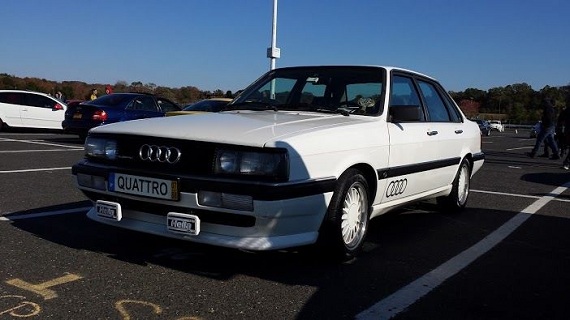 Last week's 1985 4000S Quattro was a death toll in the days of the affordable clean 1980s Audis. There was a point in the not-too-distant past where you could buy clean examples of Coupe GTs or 4000 Quattros for under $3,000. But those days, like most of the decent Type 85s, are long gone and if you want to play in the early Audi market it's going to cost you. While we've seen really clean 4000s and GTs push up towards and over $10,000 in the past few months, the trend is pulling up even the less-pristine examples. Such is the case with today's all-white 1987 4000CS Quattro; a car with high miles but some potential for the right buyer. Will it be a White Christmas for you in this 80's snow icon?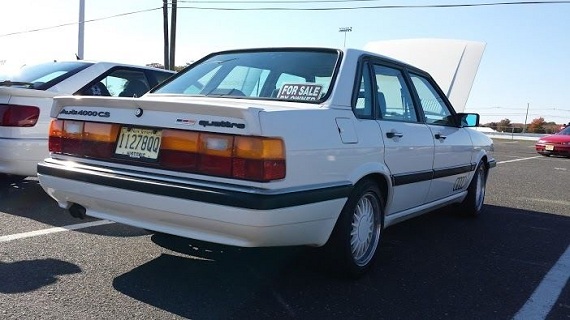 Year: 1987
Model: 4000CS Quattro
Engine: 2.2 liter inline-5
Transmission: 5-speed manual
Mileage: 205,675 mi
Price: Reserve Auction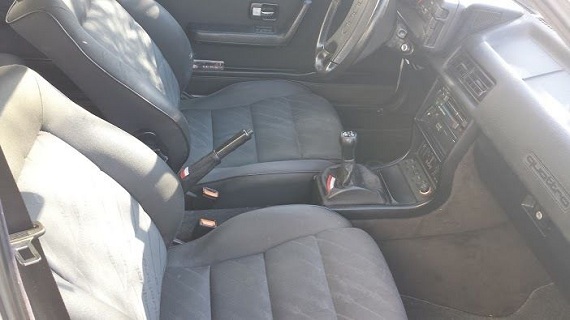 You are bidding on a 1987 audi 4000cs quattro, it has 205000 miles, runs and drives like a charm. I own this vehicle for 4 years, never left me stranded. I replaced the clutch at 200k, I also replaced front and rear shocks, front axles(left, right), front ball joints and tie rod ends(left and right),installed front and rear slotted rotors and brake pads, all four wheel bearings also replaced, brake equalizer, upgraded headlights with one piece European with hid kits on low and high beam, it also has a front spoiler wich is no longer available, hella fog lights and working with high beams,I installed a cd detachable with ipod and aux input, upgraded front speakers with pioneer and rear with infinity. I saved the original radio and headlights with corner lights. This was the last year that audi produced the 4000cs quattro, so it has the quattro interior and it has the mpg computer on the cluster with the digital clock, also no longer available are the ronal 8 wheels that it has, 4 new tires, I polished the lip and painted the center in white as you can see on the pictures.
The bad things with the vehicle are, cracked original front windshield, rock chips on the paint, and a little scuff on driver seat as you can see on the picture.
Im sure I missed to list more stuff but if you're interested email me and I will answer all your questions. I'm trying to get a good home for this vehicle because I bought a 93 s4, another unique of a car.
Thank you for checking out my 4000cs quattro, and happy bidding.
*The shipping will be arranged by the buyer.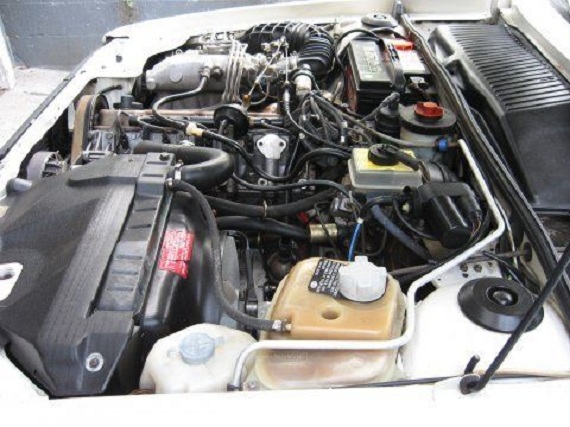 There's some recent mechanical work done and that's a plus, without a doubt – but if you're in to this car you're in it for the looks. Those Ronal option wheels are pretty hard to come by, but they're available if you look hard enough. Harder and more expensive to source is the original Votex front spoiler – which, I'm sorry to inform the seller, they don't have. While they're correct that the original Votex piece is no longer available, what they have is a copy of the Votex piece from either Blau parts or 2Bennett. It's made from the original cast but is usually fiberglass and missing the original Votex vents in the center of the lip. The car also sports great looking H1/H4 upgrade lights and some 80s spectacular Hellas which will most certainly illuminate your way home much better than the original equipment.
So it has some great period modifications and certainly looks the part in all-dipped white glory, but the car has some wear and tear that really keep it from being a top example. Despite that these cars are solid through multi-hundred thousand miles, so what you'd be buying is a decent driver to tinker with. Bidding is at $4,000 with reserve still on, but at that point honestly you're just paying for the accessories. Figure that top dollar on this car would likely be around $4,000 plus around $1,000 worth of neat pieces in today's value means to me that this car is worth around $4,500 to $5,000 max provided it's truly rust-free.
-Carter