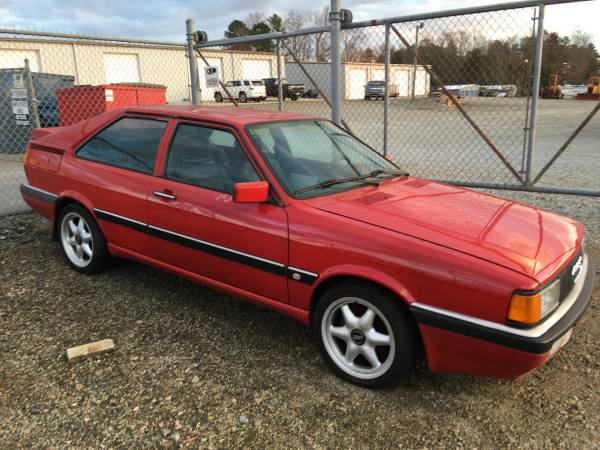 Like yesterday's Scirocco, the similarly Giugiaro-styled Audi Coupe GT added a touch of upscale Italian design to relatively pedestrian underpinnings. However, there was more of the rally-bred all-wheel drive Quattro DNA in the Coupe GT than its little brother. Nearly everything apart from the door handles in the B2 was overbuilt; massive driveshafts, bigger brakes and heavier duty suspension, and a robust engine meant that in any form these entry level Audis have stood the test of time pretty well. While in Europe there were several different variants of the Coupe in 4 or 5 cylinder and with all-wheel drive, in the U.S. we only got one at any time. Starting with a 2.1 inline-5, the front-drive only GTs worked their way up to the last of the run 2.3 NG motored cars. With 4-wheel disc brakes, special exterior and interior treatments, a unique digital dashboard and 130 horsepower, these lighter "Special Build" GTs were a performance match for U.S. spec Quattros: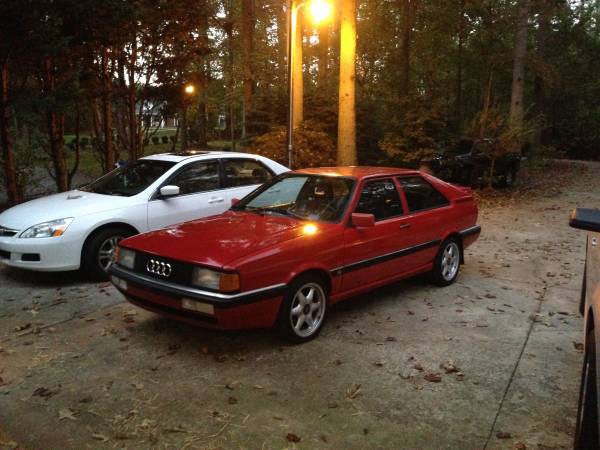 Year: 1987
Model: Coupe GT
Engine: 2.3 liter inline-5
Transmission: 5-speed manual
Mileage: Not Listed
Price: $3,500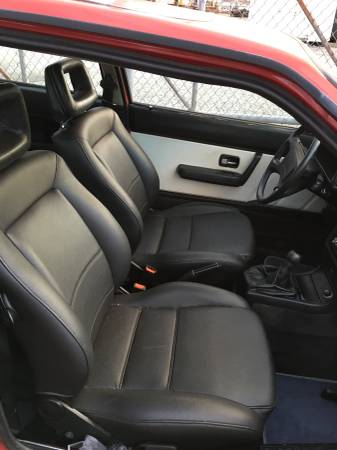 Very rare car! 1987 1/2 Audi Coupe GT original rally car. New leather front seats. Extra set of rims and tires. Car cover. Text for details.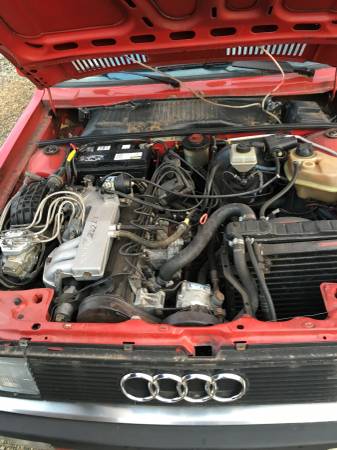 Despite having a similar feel to the Quattro overall, the reality is that the GT was never rallied in front-drive form. There were special 200 horsepower Coupe quattros built for rally in Europe after Group B died, but the GT was actually closer to a circuit racer – early coupes were run in the FIA Group 2. This example we've seen before but the seller added more photos and I thought it was worth a second look. There's still not much information, but the additional photos do give us a pretty good overall feel for a relatively well presented car. The Votex Ronal 6-spoke Cabriolet Sport wheels look great, Tornado Red is a spectacular match for the lines of the GT, and the recovered leather – while not looking like the original shade and with slightly off-design – looks better than tattered and torn original seats. This to me looks like an example that could be improved upon while enjoyed, and at a reasonable $3,500 asking price looks pretty well bought.
-Carter