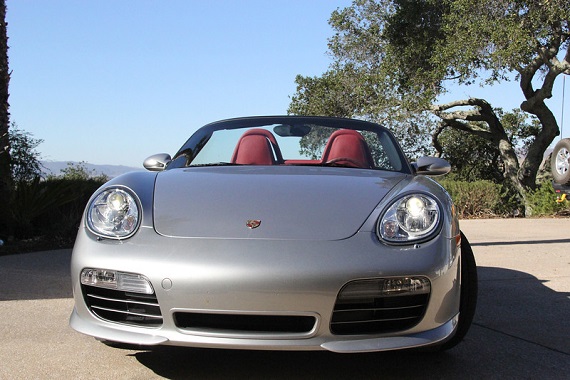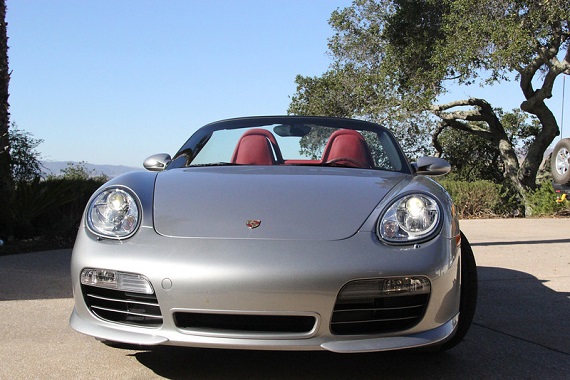 The 2008 Porsche Boxster RS60 Spyder we featured back in November remains up for sale. I said in my original feature that the price appeared to be on the high end, but this seller has ignored that – while also ignoring that previous ads have failed to result in a sale – and raised the asking price of this Boxster by an additional $1K. It's a bold strategy. Let's see if it pays off.
The below post originally appeared on our site November 24, 2015: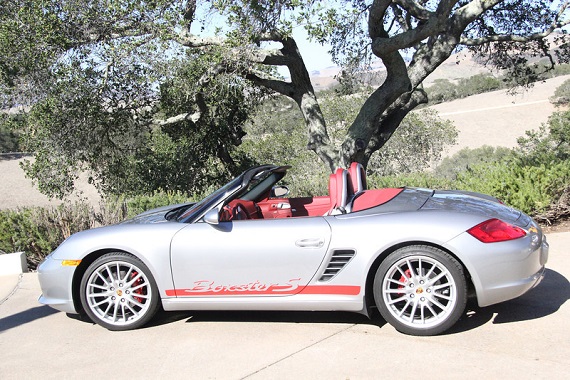 We know that Porsche likes to remember its successes. And, of course, the best (and generally most lucrative) way for a marque to showcase that remembrance is with a special edition model. Typically, Porsche produces these special editions for the 911, but there have been a few for the Boxster as well and we saw quite a few of them as the 987 model run neared its end. Of the various special editions of the Boxster released at this time the Boxster RS60 Spyder was the one that Porsche used as a commemoration. In this case it was to commemorate their victory at the 12 Hours of Sebring in 1960. The winning car that day was the Porsche 718 RS Spyder. The 718 was an important racer for Porsche capable of competing with the more powerful Ferraris in the Targa Florio and further establishing Porsche's name among racing's elite. For its commemorative model, production was capped at – you guessed it – 1960 units and like many of Porsche's special editions the "specialness" primarily came in the guise of a unique GT Silver Metallic exterior over a Carrera Red interior that was intended to match the look of the 718 RS Spyder itself. These cars did receive a bump in power thanks to a new exhaust – bringing power up to 303 hp, 8 more than the standard 295 hp of the Boxster S – but overall there were no significant alterations to power or weight. For fans of Porsche's racing history the RS60 Spyder provides another opportunity to experience that connection, even if only in its most basic sense.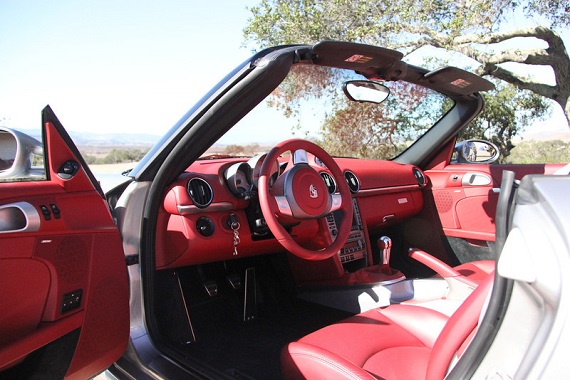 Year: 2008
Model: Boxster RS60 Spyder
Engine: 3.4 liter flat-6
Transmission: 6-speed manual
Mileage: 2,507 mi
Price: $43,999 Buy It Now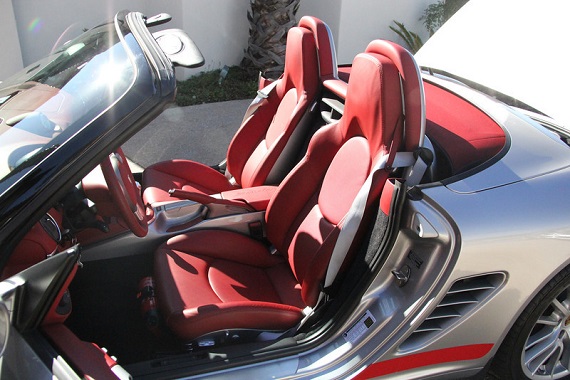 The 2008 Porsche Boxster RS 60 Spyder was produced to commemorate the 718 RS 60 that won the 44th Targa Fiorio in 1960 by a margin of 6 minutes. There were 1960 made with only about 360 imported to the U.S. I hold number 1499 of the 1960 produced.Always garaged never drivin in the rain.Was kept as a collector car. If you are looking for a showroom perfect car then this is it. It has 2507 original miles. The RS 60 Spyder delivers 303 horsepower 3.4 liter 6 cyl. and also offers a SPORT mode for excellent roadholding, more exhilaration and a higher degree of active safety. It also has the authentic racing instrument cluster appearance. Options include: Heated front seats, Self-dim mirrors and rain sensor, Bi-Xenon Headlamp Package and more The sound of the exhaust is AMAZING. I have all the collector pieces as well, The die cast metal car. The manuals, posters ect.etc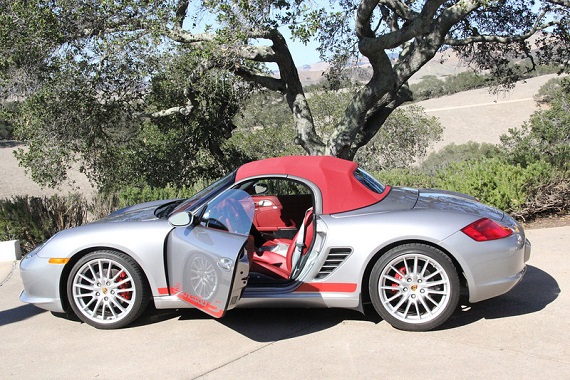 On a car with only 2,500 miles we expect everything to appear pretty much as new and for the most part this Boxster doesn't disappoint. I'm a sucker for a red interior, especially on a car with an exterior color that doesn't draw too much attention, and I really enjoy how the red and silver work together. For the RS60 Spyder I definitely prefer this color choice over the optional dark grey interior leather. Naturally, we expect a premium for this car's low mileage and compared with other RS60s I've seen recently this one is priced around $8-$10K higher. That's a fairly high premium so I think the price will need to come down a little. Whether these do become interesting to collectors will remain to be seen, but I think that is thinking a bit far down the line. If viewed as basically a new RS60 Spyder, but at a $20K discount over the price when new, a Boxster like this can make a little more sense. Does it make more sense than a standard Boxster S with low miles? Probably not, and only if you really like the color combination – though I would argue that's not a small consideration given that we're not too far from Boxster S asking prices here anyway. My suggestion: buy it and enjoy it as much as you can, then hope when it's time to move on that the special edition status will yield a little less depreciation.
-Rob