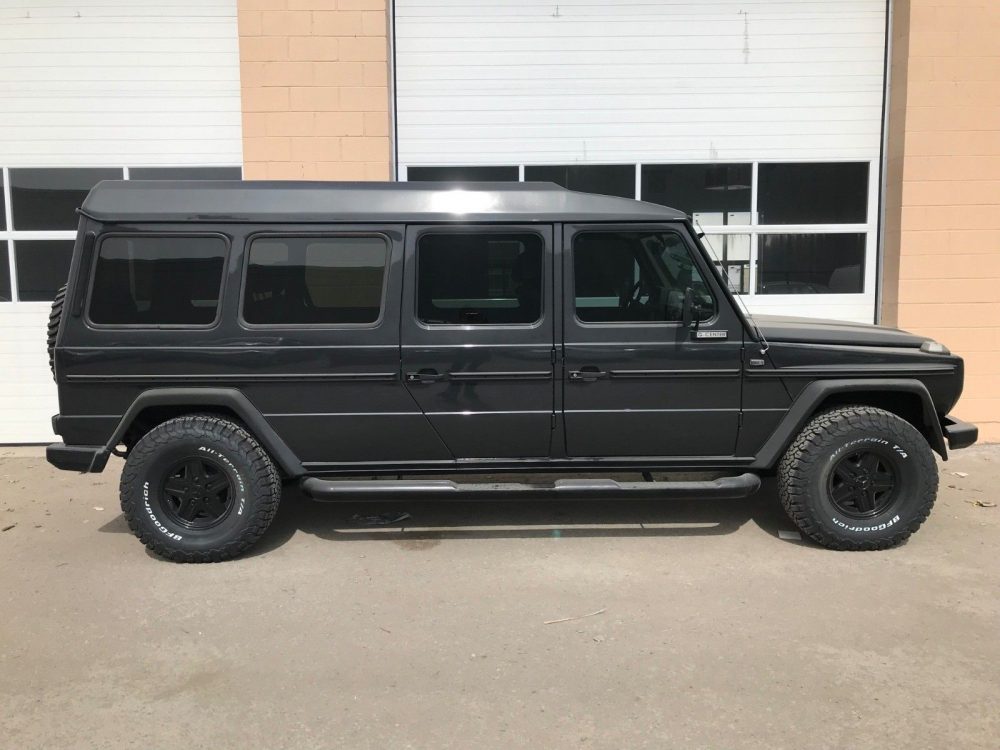 Now that it is the middle of August and it could snow next week for all we know, I have to start thinking about my winter vehicle situation. My trusty Land Rover Discovery 1 that I've had for the past 12 years probably won't see the flakes fly because I think some coolant is leaking into the cylinders and that is a problem. Because a Discovery with 180,000 miles that has been in Pennsylvania for the past 12 years is worth roughly the price of a used lawnmower, which I'm sure people on Craigslist will offer up for trade, it isn't worth pulling the heads and fixing. This of course has led me to shopping for G-Wagens. The sensible decision would be to find a decent Land Cruiser/Lexus LX and never lose a dime on it while being 100% reliable, but the crazy person in me says go find a G-Wagen because that is what I really want at the end of the day.
During my search for the perfect G, I came across this wild example up for sale in Canada. You might notice it is quite a bit longer and has a few more seats. This W460 300GD was cut up and lengthened a massive 32 inches. This added room for another row of seats while still keeping a healthy amount of space in the rear. The fit and finish look great along with basically everything else on this G. But I have to ask, why?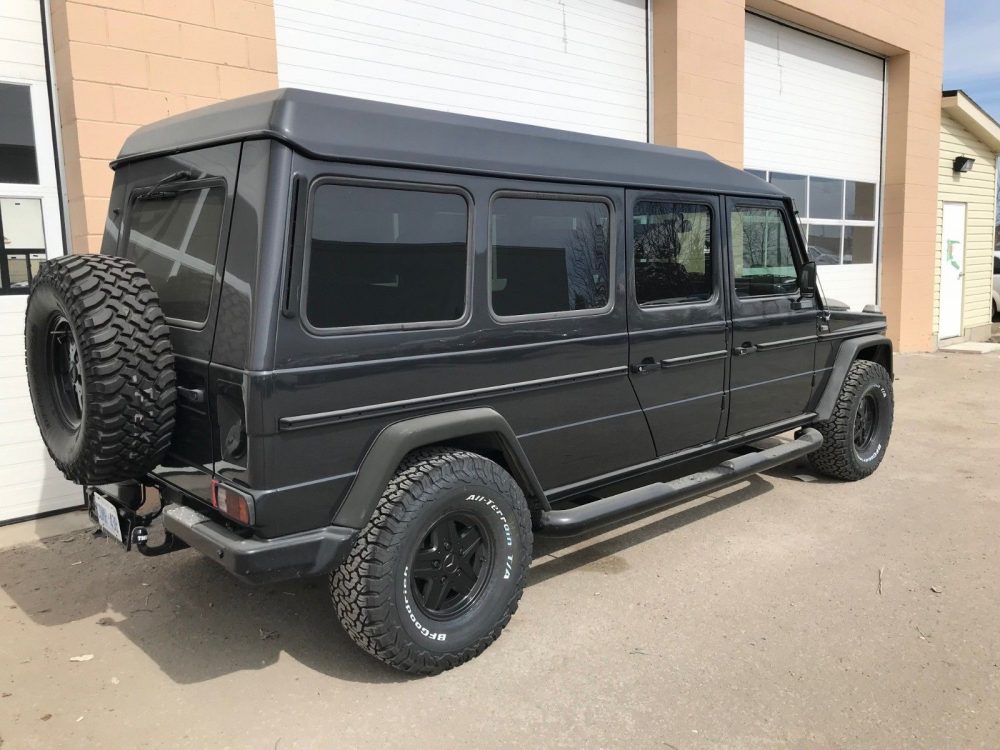 Year: 1987
Model: 300GD
Engine: 3.0 liter turbocharged inline-5
Transmission: 4-speed automatic
Mileage: 68,800 mi
Price: C $92,000 Buy It Now ($70,309 today)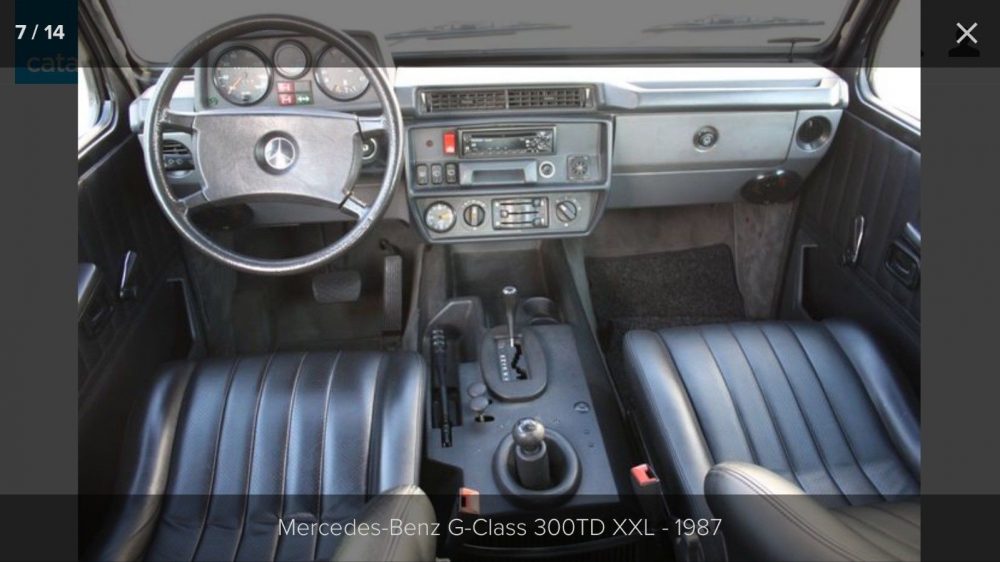 This is ONE-OF-A-KIND Mercedes G-Wagon TD300 XXL, which was extended by 80cm and added 3 row sitting. The custom works was done by Mercedes's own G-Center in Europe. Where possible, all interior were kept as original, with the exception of newly leather wrapped on all seats and door panels.
You will not find another unique G-Wagon in North America, this is definately one of a kind. Mechanical is in excellent condition with Mercedes's extremely reliable Turbo Diesel 3.0 Liter Engine and 4 Speeds Automatic Transmission. All buttons and heating works, and there is absolutely no rust on body. Please contact me if you have any questions or need to see more pictures…. Thanks.
If you win, I will need $2000 deposit withing 24 hours, else item will be relisted after 24 hrs.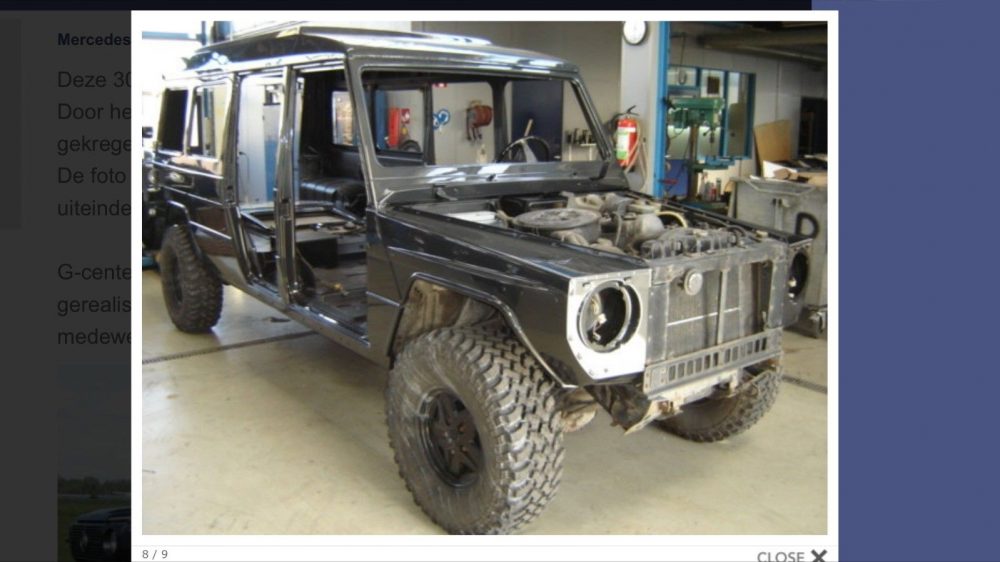 I get why you would do this in theory, but why you would pick an automatic 300GD as the donor vehicle is puzzling to me. The OM617 barely has enough power to get this refrigerator on wheels moving in stock form, let along adding a bunch of more weight with metal and seats along with giant tires as well. I can't imagine how bad this thing would struggle going up any kind of grade and then add in the weight of possibly six people? Good luck. Other than the terrible choice of engine, the rest of this crazy conversion looks damn near perfect. The shop that did this conversion in Holland pumps out crazy stuff like this on the regular so I have no qualms with the long-term durability of this project.
It is pretty tough to value something like this and I suppose $70,000 is a fair ask seeing what went into this G. You figure a nice 300GD is around $25,000 right now and I'm sure the labor and materials were a monstrous amount. Doing the quick math, you can see how they got to this $70,000. I can't imagine this thing can work for too many people because just trying to find a spot to park it becomes a chore so this one might sit for a while. Cool project, just not very practical at all.
– Andrew