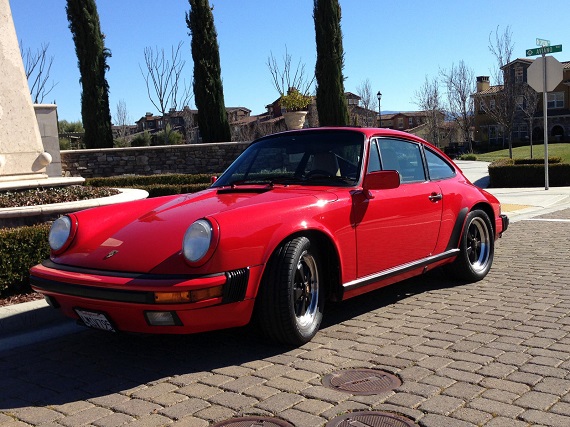 The price of nostalgia. The question comes up fairly frequently: why pay so much for an older car when newer cars offer much better performance and, in some cases, cost less money? It's a fair question, especially for a marque who takes so much pride in its racing pedigree. If we set aside collector cars, bought principally as an investment, and focus on cars intended to be driven frequently the answer to such a question becomes rather murky. For many buyers it simply comes down to nostalgia; these were cars of their youth or perhaps a buyer even owned one previously and wants to relive that experience. Those feelings are then compounded by the yearning for a car from before the period when electronics took over, safety regulations went overboard and cars simply got bigger. Whatever the reason, it's clear that these are decisions made with the heart rather than the mind, and that does have a price. This all brings us to the car featured here: a Guards Red 1987 Porsche 911 Carrera with Tan interior. While the 3.2 Carrera remains relatively inexpensive for a 911, prices continue to rise and we're even approaching the point where a high mileage example such as the one featured here can no longer be had for less than $20K. Such is the price of nostalgia.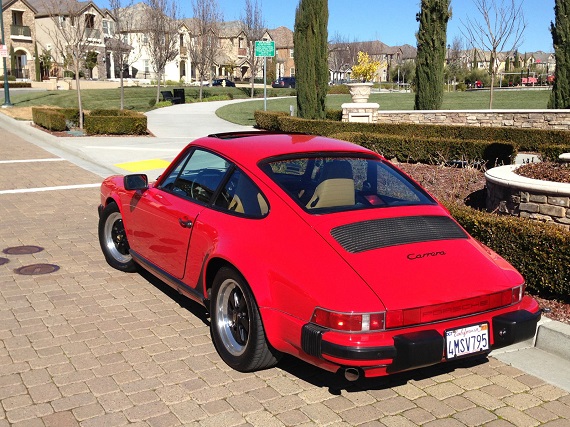 Year: 1987
Model: 911 Carrera
Engine: 3.2 liter flat-6
Transmission: 5-speed manual
Mileage: 155,000 mi
Price: Reserve Auction (Buy It Now $29,500)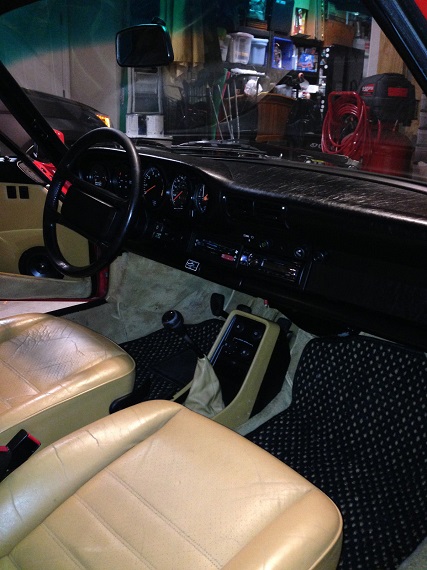 This is a 1987 Porsche 911 Carrera Coupe with the desirable G50 transmission!!!! Clean title. Clean CarFax. Over $15K invested in motor and transmission rebuild. Super clean inside and out. This is one of the best-unmolested 911 Coupes you will find for this generation. California Car!!!

This 155K mile CARRERA has been garaged and WELL cared for over the years! Does not smoke or leak oil. Iconic Guards Red with tan leather interior. Paint is in great condition with only a few road chips. Could be street concourse show car with a little TLC or driven as a daily driver.

-3.2 Liter Engine

-5 Speed G50 Transmission

-Sunroof Coupe

-A/C (working and blows cold)

-Guards Red Exterior with Tan Interior

-Original Fuch Wheels

-Limited Slip Differential

-Front Left and right Power Sports Seats

-Motor rebuild

-Transmission rebuild

-New tires

-New battery

-Everything works (including AC and clock….rare on 911s)!!!

-Everything stock, except for upgraded stereo (stereo and speakers in STOCK housing)

-Well-documented receipts on rebuilds and service work.

Compression test Feb 2013: 195, 190, 195, 190, 190, 195

Carrera Coupes are getting harder to find and even harder to find ones in this level of quality. With the 50th anniversary of the 911, the demand and value of Porsches are increasing. Get this beautiful Carrera Coupe in time for Spring!

Car is located in N.CA – S.F Bay Area in Dublin, CA. Message me for any questions or additional information.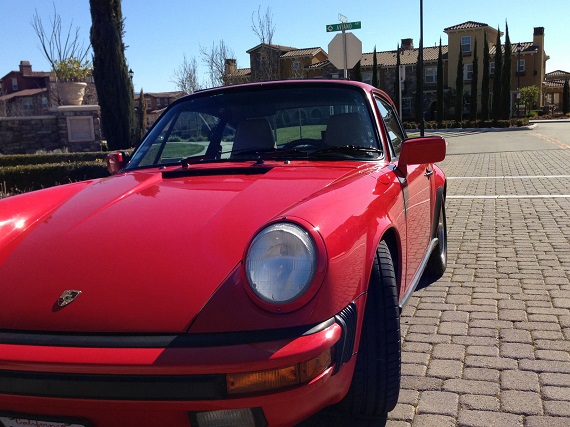 For a car with over 150K miles this looks to be in remarkably good condition and given that it has already had an engine rebuilt, that makes the sting of the higher price quite a bit easier to take. I'm not sure the auction will reach the BIN price, but stranger things have happened in the Porsche market. I always enjoy seeing an older 911 with this mileage because at least then we know that it's had a chance to be driven, be seen, and be experienced in much the way that Porsche intended when they produced the car. I hope it can find another home and even more mileage.
-Rob