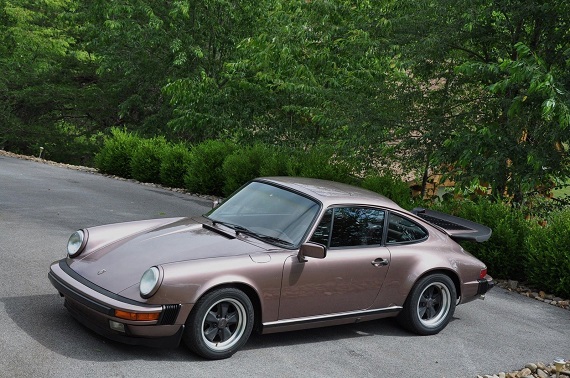 I will continue my pursuit of reasonable value 911s with another 3.2 Carrera and, in this case, one of the prettiest color combinations that we come across throughout the model range. We have seen a couple of Cassis Red Carreras, including a Targa offered for sale by one of our readers, and with every one we come across I remain struck by the color. Certainly, this isn't as aggressive or eye-catching as other colors in the range, but it conveys a subtle beauty and variability that really encourages us to linger over the car's lines. Like with many of the lighter metallic hues, none of the lines are hidden, rather the curves stand out reflecting different aspects in shade and sun. With this being a Carrera Coupe we also now have featured an example from the entire range: 930, Targa, Cabriolet, and Coupe. Like the last couple of Cassis Red examples we have seen this one comes with a Burgundy interior, which works very well with the Cassis Red exterior. So here we have a Cassis Red over Burgundy 1987 Porsche 911 Carrera Coupe, located in Tennessee, with 85K miles on it.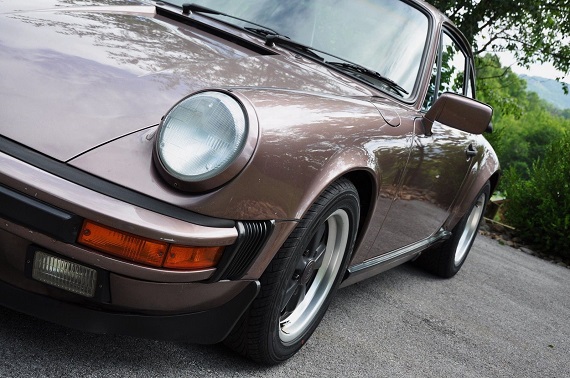 Year: 1987
Model: 911 Carrera
Engine: 3.2 liter flat-6
Transmission: 5-speed manual
Mileage: 85,000 mi
Price: Reserve Auction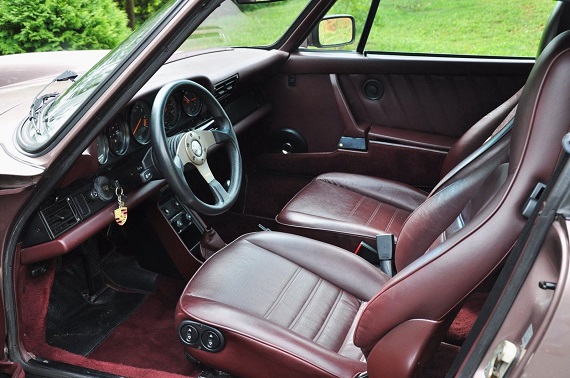 1987 Porsche 911 Carrera 3.2 G50 Coupe low miles and rare color combination. It is a 3 owner car from new, I am the 3rd owner on the car. It appears to be all original, no known accidents, paint or interior work. This car drives out beautifully. I have put about 1500 miles on the car after doing a major service on it (valve adjustment, oil change, filters, spark plugs), and the car hasn't skipped a beat. Driving the car it is very smooth and tight on the road. The power comes on smooth and strong without hesitation. Car starts up right away every time. Steering is very tight and the 911 drives straight and firm. The G50 transmission lives up to its reputation and shifts flawlessly up and down. Clutch feels great as well and the brakes feel like new. Inside the car, the interior is still soft and full of life…the AC seems to work well, blows somewhat cool for a 87 911. I can not find any rust on the car. This is an excellent original car that is just a pleasure to drive. All this….rare colors combined with the well desired G50 transmission make this late model Carrera a perfect fit for a collector or someone interested in a true classic 911. Details: Mechanical: -Stock 3.2 which is known as one of Porsche's bulletproof engines. Engine is very strong and smooth. No known smoke issues other than the typical 911 startup puff. Valves were just adjusted along with oil change, fuel filter, spark plugs and general oil leaks addressed. Case is sealed up well. The engine has turbo valve covers and cat bypass pipe as well. Exterior: -Rare color which comes off as a slight purple/blue. It is a metallic known as Cassis Red from the factory. The paint shines up very well, does not appear to be any rust on the car externally or underneath. Car is believed to have never been painted. There are some scrapes and scratches around the car that appear to be parking lot related. Also the car has the typical rock chips on the front bumper and mirrors. PLEASE ASK TO SEE THE ADDITIONAL PHOTOS. Body panels are all straight with the exception of a couple minor dings. I have shown these in the photos I've included at the end of this description (over 200 photos of the entire car). underneath the car is in great shape. Floors are straight, fuel tank straight, rockers straight. Interior: -Inside the car is very amazing for the car's age. Leather looks and feels new. The dash does not have the typical cracks or raises. No sagging of the headliner, and the carpets are in very good condition. Once again, detailed photos on the link below. The AC seems to hold a charge. Heat, windows, fans, locks, lights all work as well. Fog lights are not working. This car was not optioned with central locking. However it was optioned with drivers power seat, and an alarm (not sure if alarm works). Sunroof works great, no apparent leaks. Car has books (owners manual missing), spare tire, wheel locks, tools and jack. Suspension/Brakes: -Stock suspension and brakes. New brake pads all around, rotors are excellent and the car has brand new pad sensors. Car was optioned with 15 inch wheels show well for their age, little to no curb rash. Tires are brand new less than 1000 miles on them. 205/50/15 in the front and 225/50/15 in the rear. This is a really great car. The buyer will not be disappointed. I WELCOME AND RECOMMEND A PRE-PURCHASE INSPECTION AND PLEASE ASK TO SEE THE ADDITIONAL PHOTOS. Any questions or concerns then please contact me through eBay and we can go from there. After sale, a $1000 non-refundable deposit will be required within 24 hours and the final payment will be required within a week via cash/wire transfer. Final payment is ONLY accepted via wire transfer or cash in person. NO other methods are accepted. Full payment must be in a week after the sale or buyer defaults on the sale. Shipping is the buyers responsibility and the car is expected to be picked up within a month after sale unless we speak about otherwise. I have tried to represent and describe the car to the best of my knowledge. There is no warranty implied or assumed within this description and the car is sold as is. Thank you for looking, this is a beautiful car! PLEASE EMAIL ME TO GET A LINK TO OVER 200 PHOTOS ON THE CAR bmxrams89 AT yahoo DOT com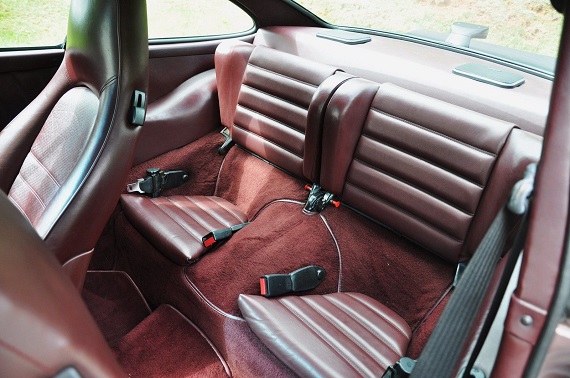 As driver-quality 911s go this one seems fairly typical with a few nicks and blemishes here and there and, with one potential exception, there is little to suggest significant issues. It certainly is in need of some love to freshen everything up, but it remains a very beautiful example with a patina that subdues the usual vibrancy of the Cassis Red exterior though does not obscure it. The seller has done an admirable job of describing the car, but the description of it as all original appears slightly off base since there are clearly a couple of non-original items in the interior. While a minor quibble it may raise some questions with regard to other aspects of the description. The potential exception mentioned above: unless it's an affect of lighting there appears to be something amiss with the section of hood near the base of the windshield and I would want to check that all. None the less, ultimately this should come down to whether an appropriate sale price can be agreed upon. Bidding, currently at $26,600, is lower than I'd typically expect for an '87 Carrera Coupe with this mileage and could suggest the issue above is not minor or there are others I am missing. Or, perhaps we'll see bidding rise as the auction nears its conclusion. Overall I think there's a lot to like here and even if this Carrera is in need of a little TLC it should still make for a very nice addition to any 911 enthusiast's garage.
-Rob