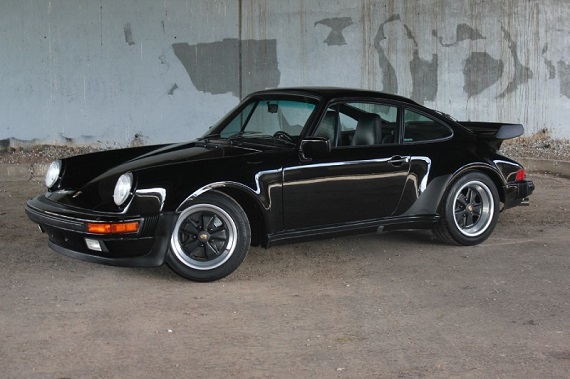 Let's return to a GCFSB favorite: not just a Porsche 930, but a triple-black 930. Some 930s are beautiful machines that combine eye-catching color schemes with the fantastic pronounced curves of the classic 911 silhouette. A triple-black 930, however, is not something we might call beautiful, but it certainly can be eye catching. The 930's nefarious reputation for being a difficult car to drive is only enhanced by the darkness its form takes on when draped in black. These have the look of a serious machine that must be taken seriously. They example here, a 1987 Porsche 930, is pretty low mileage with only 30,920 miles on the clock and located in the dry southwest enclave of Phoenix, Arizona.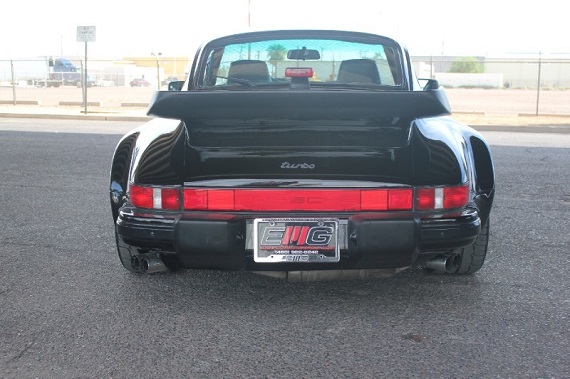 Year: 1987
Model: 911 Turbo
Engine: 3.3 liter turbocharged flat-6
Transmission: 4-speed manual
Mileage: 30,920 mi
Price: Buy It Now $99,900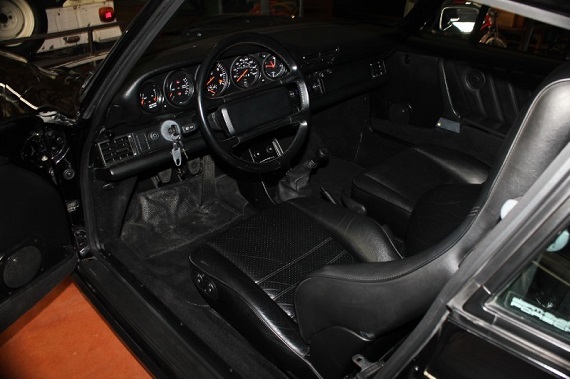 1987 Porsche 930 Turbo Coupe
EMG is excited to have the opportunity to offer this outstanding and rare 1987 Porsche 911 Turbo Coupe in Black with Black leather interior. This is a very special 911 Turbo due to the fact that it has only 30,920 original miles. The 1987 through 1989 models were the last of the 930 Turbo's and this one is truly a time capsule car. The engine has been recently serviced including resealing the Turbo to ensure trouble free driving. The condition of the car inside & out is near flawless. Please take time to look at the photos. We encourage you to inspect the car in person if you're interested. I firmly believe this is the most pristine 930 Turbo's on the market. Please give us a call at (480) 922-6242 with any questions or to arrange an appointment. Our experienced team carefully selects our inventory from the ideal conditions of the dry southwest. Thank you for viewing this vehicle, we look forward to hearing from you!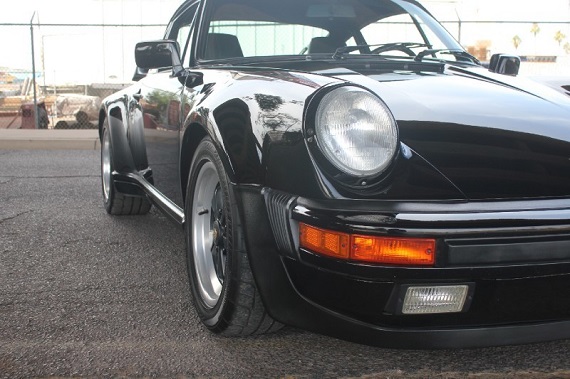 There is obviously a ton to like here and everything looks in proper shape, but there are a couple things holding back what should probably be a straightforward sale. While a large majority of '80s 911s that we come across have an aftermarket stereo, once we begin to approach a six-figure ask on cars that are clearly very collectible then sellers would benefit quite a bit from trying to source an original. It's not the sort of the thing that's a deal breaker, but I always feel like these raise questions. Which brings us to the exhaust, because unless I'm losing my mind the 930 did not have a quad (or dual-outlet, whatever we want to call it) exhaust as standard. Again, that can be fixed, but it's certainly a more cumbersome process than with the stereo. And, of course, these things simply lead to more extensive questions. Great car, one of my favorites, but with a couple foibles. With this low mileage, I expect that given some time this car would sell for this price, but I'm not sure we're there yet for an '87 that isn't completely original.
-Rob