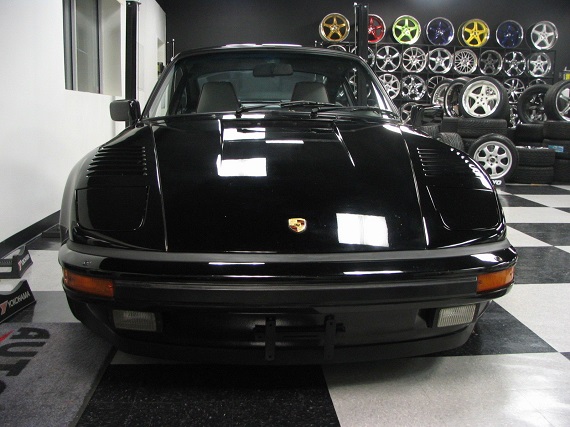 The 930 Slantnose we featured back in July is back on offer. Even though it originally failed to sale it has been relisted with a slightly higher price of $99,990.00, a peculiarity that makes some sense given the market for these cars over the past few months, though it's still somewhat strange.
The below post originally appeared on our site July 5, 2014: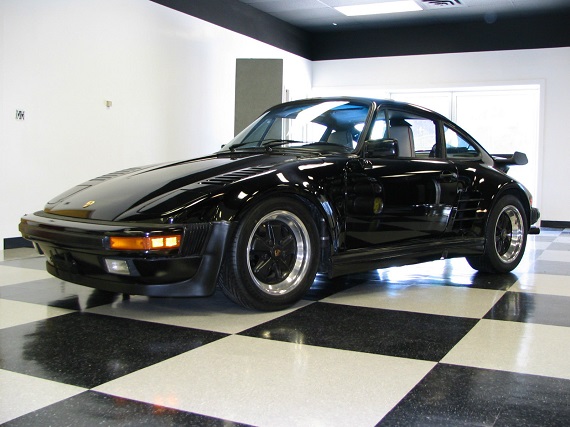 We all have our Holy Grail; that one car that epitomizes everything we're looking for or love about a particular car. For me, this car is about as close as I have found. A Black 1987 Porsche 911 Turbo Slantnose, located in New York, with Linen leather interior and 77,906 miles. What would I change? For starters a 1989 with the 5-speed manual rather than this car's 4-speed would be nice. Also, while I enjoy the Linen interior on certain 911s, I'm not a fan of it on this. The menace conveyed by this car begs for a black leather interior though I'd also be quite happy with one of the darker tan shades Porsche has made available over the years. The Slantnose is a very love it or hate it design in particular, but I love it and it fits the general sense of excess of the 930 quite well.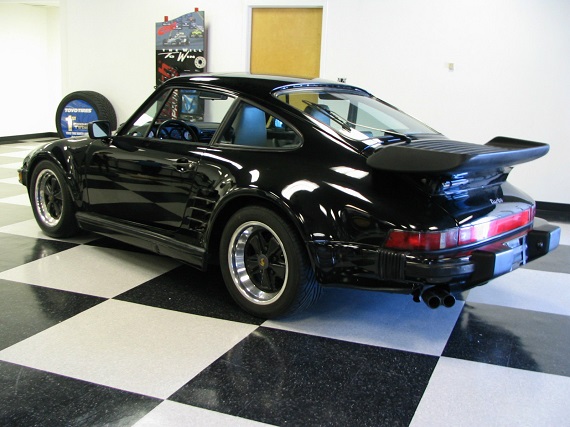 Year: 1987
Model: 911 Turbo
Engine: 3.3 liter turbocharged flat-6
Transmission: 4-speed manual
Mileage: 77,906 mi
Price: $97,000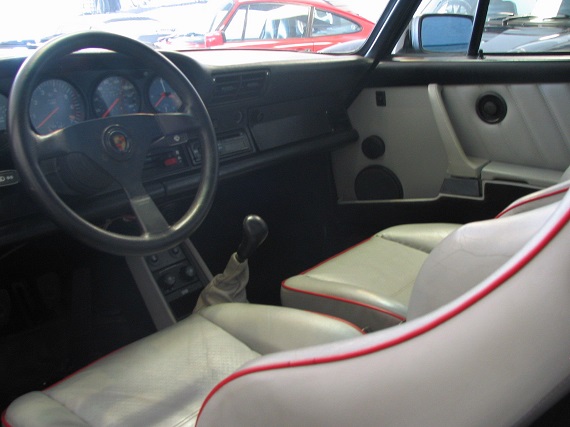 1987 Porsche 930 Slantnose

genuine factory 505 option

completely stock.

motor rebuilt 250miles ago.

motor was fine, just had a couple of broken head studs.

once opened everything was rebuilt.

clutch changed/ pressure plate

transmission serviced.

please call for info. 800-wheel99

it is going up in $$$ either for me or you. if you are serious we will make a deal. have owned it 9 years. car comes with the original steering wheel installed .

I MIGHT BE INTERESTED IN A 2004-2009

TURBO AS PART PAYMENT.

DO NOT EMAIL ME

CALL ME AT 800-WHEEL99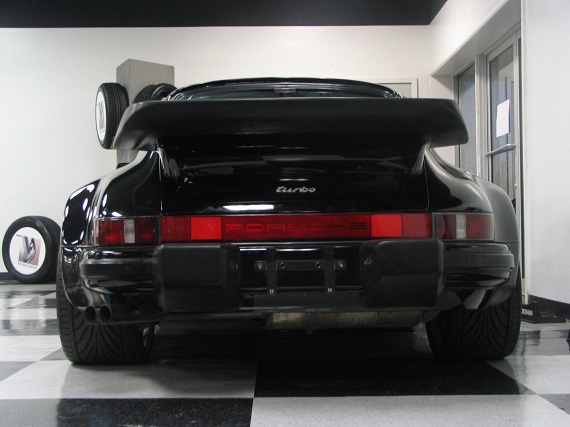 With 930 prices going up across the board a Slantnose is sure to command a very high price and quite a bit of attention. Earlier this year a bunch of them came up for sale, though most were convertibles, but we haven't come across all that many of late. Their rarity tends to command a premium and while this one is priced at the top of the market for a 1987 930 it's sure to hold its value and bring a nice return at some point down the road.
-Rob