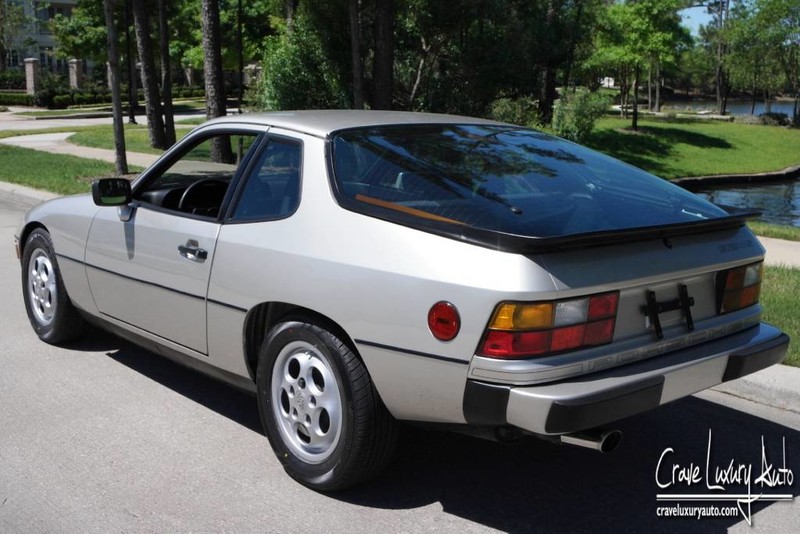 I've looked across the 924 range over the past week, from the well-optioned 1980 Turbo through the interestingly-modified 1978 924 base model. But in the case of either of those, the strong argument if you just want a nice driving, cheap entry level Porsche is the later 924S.
Offered for only two years in the U.S. market, nevertheless a bulk of the 924S production was sold here. Some 16,669 were made in total, with 9,137 making the trip across the Atlantic from Neckarsulm. Of those, the much more prevalent to find would be the first model year, with 6,947 accounting for 1987 production. Yet there were few changes across the run; 1988 received a slight bump in compression for a 5 horsepower gain, and there was the limited run of Special Edition final models that were quite special. But all offer lightweight driving fun with near-perfect balance and poise, reasonable running costs and sprightly performance. Plus, since many 924 owners treasured their foray into Porsche ownership, it's possible just about any day of the week to find a really nice condition 924S like this impressive 43,500 mile Zermatt Silver Metallic example.
What's not to like?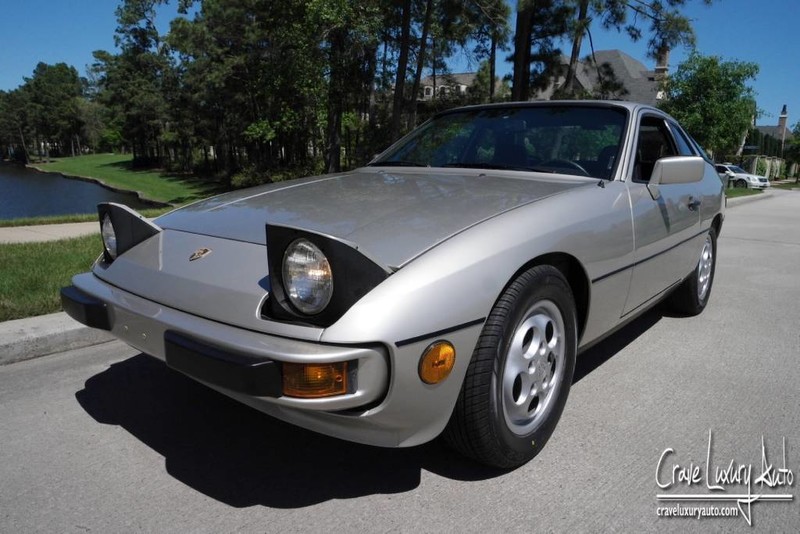 Year: 1987
Model: 924S
Engine: 2.5 liter inline-4
Transmission: 5-speed manual
Mileage: 43,500 mi
Price: $25,000 Buy It Now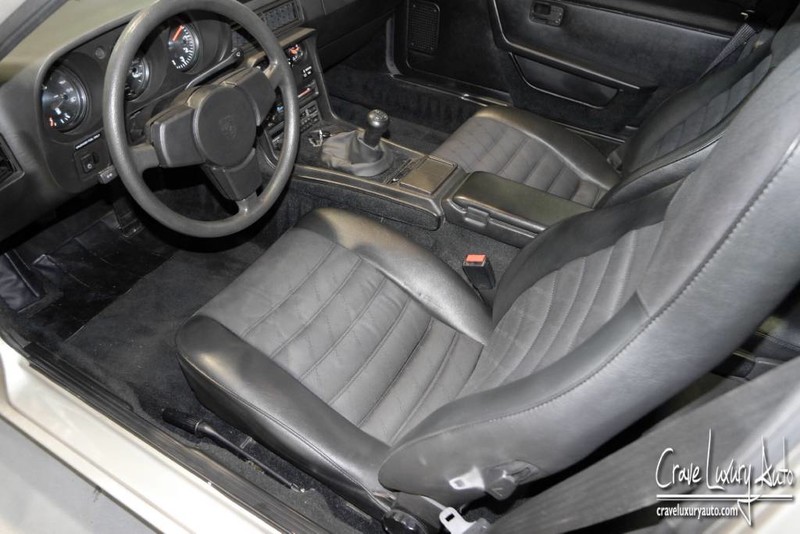 1987 Porsche 924S

Welcome to Crave Luxury Auto, one of the nation's premier marketers of high-line and luxury automobile dealers. The winner of this auction will have the opportunity to own this beautiful 1987 Porsche 924S. The paint is in excellent condition and it is apparent that this car was garaged and meticulously-maintained. The interior is virtually flawless and is equipped with all the right options with only 43,588 miles. You can't go wrong with this fabulous vehicle!
160 bhp, 2,479 cc inline four-cylinder engine, five-speed manual transmission, front independent suspension with McPherson struts, rear independent suspension with slanted trailing arms and torsion bar, and front disc and rear drum brakes. Wheelbase: 94.5 in.

A welcome upgrade to Porsche's original 924
Currently showing just 43,500 miles; recently serviced
An original U.S.-delivery example

Introduced in November 1975, the Porsche 924 was the first production Porsche with a water-cooled front engine. The 2+2 coupe was developed as a joint project between Volkswagen and Porsche and was intended as a replacement of the 914. A rear transaxle with a 48/52 front/rear weight distribution made the car handle exceptionally well and it ended up being a huge sales success for Porsche, with over 150,000 examples being sold during its 11-year production run. The 924 was the car that saved Porsche from financial ruin.

The original 924 was panned by critics for its poor performance from its 2.0-liter VW engine, but luckily Porsche had improvements in the works. The year 1983 saw the introduction of the much-improved 944, which although similar visually to the 924, featured an all-new alloy 2.5-liter inline four. In 1986, Porsche decided to put the 944 engine in the 924 and release it as the 924 S. The 924 S had 50 percent more power than the standard 924, giving it the performance it always should have had. The 924 S offered owners similar performance to the 924 Turbo, but with vastly improved reliability and at a cheaper price.

This 924 S was finished in July 1986 and has just over 43,500 miles showing on its odometer. Though offered from a Porsche collection based in Switzerland, this is a U.S.-specification 924 S. A period oil change sticker notes that it was in Kansas City, Missouri, in 1996 and had only 29,323 miles at the time. It was purchased by the current owner from an individual in Florida in July of 2014.

Attractively finished in Zermatt Silver Metallic over black interior and optioned with air conditioning, electric windows, and a Blaupunkt radio, this is a great example of a 924 S that is ready for many more years of enjoyment.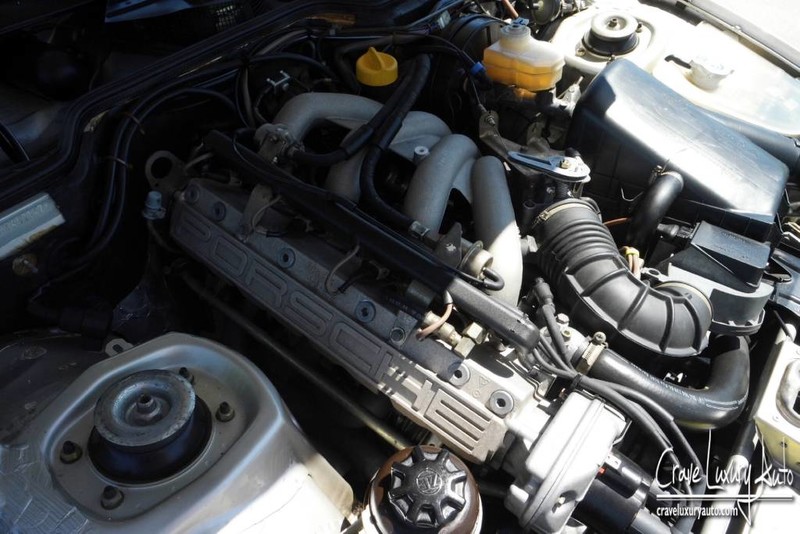 Wait, HOW MUCH?
Okay, back up for a second. The condition of this car is certainly impressive. Usually the lower front valance is pretty bashed up even on lower mile examples like the 1978 we looked at the other day. This one is near flawless. In fact, looking around the cars there are few signs of use. The paint finish is still great on the wheels, too – unusual at this point, and again near perfect are the black rocker panels. Inside there are a few spots that have some dust, but again the pictures turn back the clock to the early 90s in condition. Under the hood is still full of original zinc plating and is quite clean. On the downside, the color combination of Zermatt Silver Metallic over Porsche Script, while more rare than Guards Red, probably isn't the most fetching on the model. Also, the details of the "recent service" aren't disclosed, nor is any other history of maintenance. The seller also incorrectly lists the horsepower at 160 (it was 155 in 1987) and that the model had rear drum brakes (it does not).
Okay, so now HOW MUCH?
I like the 924S a lot. I think it's a cool and underappreciated car. It's also (usually) a very good deal. But you'd have to literally be insane to pay $25,000 for a 924S. There's a similar Guards Red '87 in very good condition for under $10,000 right now, and I'd argue even that one is pretty overpriced. $25,000 gets you into a very nice 944 Turbo, and in every measurable way that's a much better investment.
-Carter