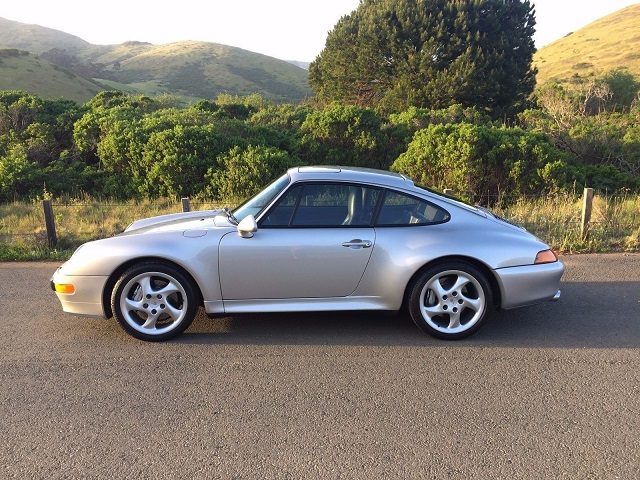 At its current price I really don't think this Arctic Silver Metallic 1997 Porsche 911 Carrera 4S is going to sell. I also realize that's a somewhat strange way to begin a post. The reason I've chosen to feature this 911 is because I think it looks superb, if not in the most exciting color combination. The mileage is low, though not absurdly so, and it appears to be in original condition. The problem really only is the price. That isn't a small problem, but with some patience perhaps that price comes down a bit and then you may be left with a very nice looking 993 that you can enjoy with less worry about the miles affecting its value. That in itself is a lovely thing.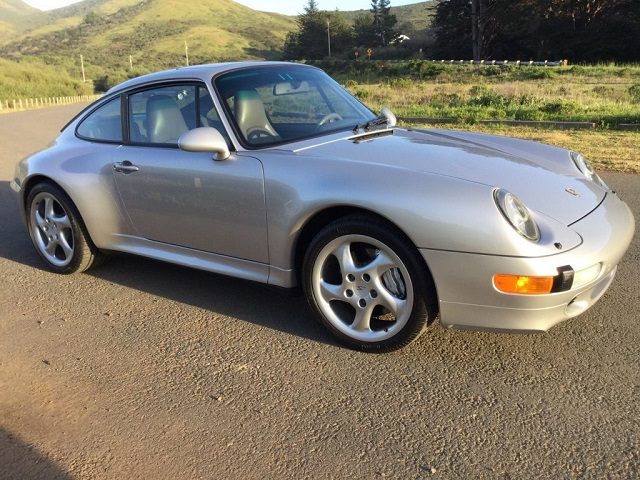 Year: 1997
Model: 911 Carrera 4S
Engine: 3.6 liter flat-6
Transmission: 6-speed manual
Mileage: 58,450 mi
Price: Auction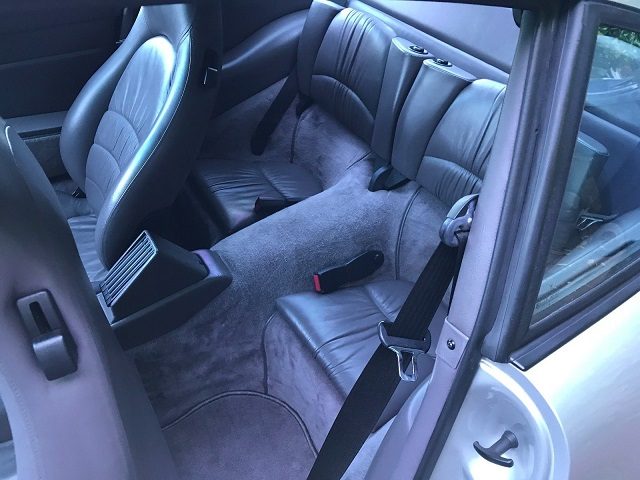 Truly beautiful, very clean California car. 1997 993 with 58,500 original miles. Arctic Silver Metallic with Classic Grey supple leather interior. Aluminum and chrome dials, shifter and brake handle. Wide turbo body. Always garaged, no collision history. All stock Porsche options such as Litronic headlights, power seats, dimming rear view mirror, titanium brake calipers, premium stereo with 10 speakers, door insignias, and more. Maintenance receipts, manual and original window sticker. Still smells new. Last of the air-cooled and hand-built Porsches.

Options:09991 Manufactured from Exclusive Program437 Comfort seat left438 Comfort seat right454 Automatic speed control490 Hi-Fi sound system601 Litronic Headlights650 Sunroof659 Onboard computer688 Radio cd C DR210939 Soft leather rear982 Supple Leather Seats/TrimC02Catalytic converterX52Console CD Storage for 5 DiscsX54Oval Chrome Exhaust PipesX70Metal Door Sill InsigniaX71Aluminum Instrument DialsX97Alum/leather shift knobX98Alum/leather parking break handleXE3993: Dimming rear view mirror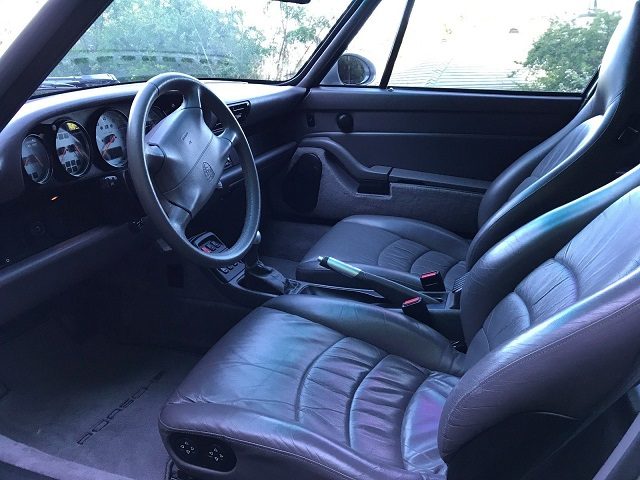 The Carrera 4S made its debut as part of the 993 line, thus making it the only time the model was available as an air-cooled 911. With its Turbo bodywork (sans rear wing), suspension, brakes, and wheels it effectively was a naturally aspirated version of the 993 Turbo. In that regard it recalled the M491 package made available for the 3.2 Carrera, though now with all-wheel drive, just like the Turbo itself. The widebody Carrera 4 we saw with the 964 served as a preview of sorts, but really it's the 993 that brought everything together. The wider rear looks great on the 993 in general giving the C4S great appeal. While not as rare as its rear-drive sibling, the Carrera 2S, the Carrera 4S remains pretty sought after and certainly will come with a higher purchase price than a standard Carrera 4. As I said, this one looks in very nice shape with still quite reasonable mileage so really there's just the matter of that selling price. Bring that down and the total package becomes quite desirable.
-Rob