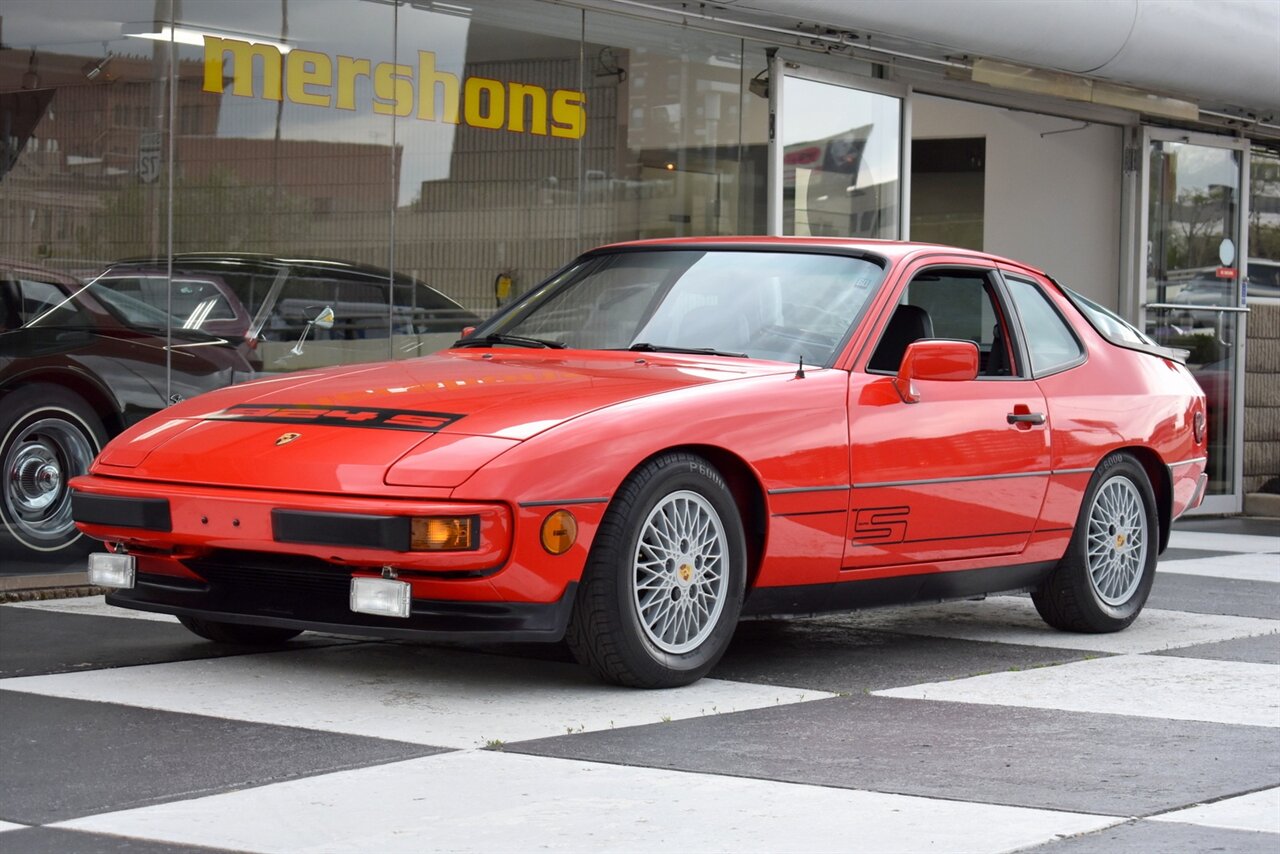 'The Poor Man's Porsche'
Not that one would consider the 924 very affordable by the end of the run, mind you – but, then, it was cheap by Porsche standards. In 1986, the Scirocco had grown 8 more valves and was a competent performer – more than the match for most of the competition. Base price had also grown to almost $14,000, and equip one with power options to match its more luxurious Audi and Porsche cousins and suddenly you were close to $16,000 out the door. But it was still a big leap to the Special Build Coupe GT, which crested $21,000 with a few options. While it offered a bit more luxury than the 16V, there wasn't any improvement in performance from the 130 horsepower NG 2.3 10V. To get more grunt, you had to turn to Porsche.
Porsche's "budget" 944 had also grown in price, and by '87 you were looking at – no surprise – a $5,000 increase over the Audi to get a more prestigious badge. The new 16V 944S was even more expensive though it looked no different. So to bring the 944 back to its sub-$20,000 base price roots, Porsche brought back the 924. The car that was originally suppose to be the Scirocco and was, for some time, the bread and butter of Porsche's sales was a 924 in body only as it now had 944 underpinnings. The Super 924 was therefore a bit of a sleeper, offering slightly better performance than the base 944 due to better aerodynamics of the pure design and lighter weight. Base price was briefly $19,900, so in dealerships that sold both Audi and Porsche products, this was a heads-up competitor to the late GTs. And though they ostensibly had similar missions, they were remarkably different cars. As we've recently looked at the Scirocco and Audi, let's take another gander at what you're missing with the 924S: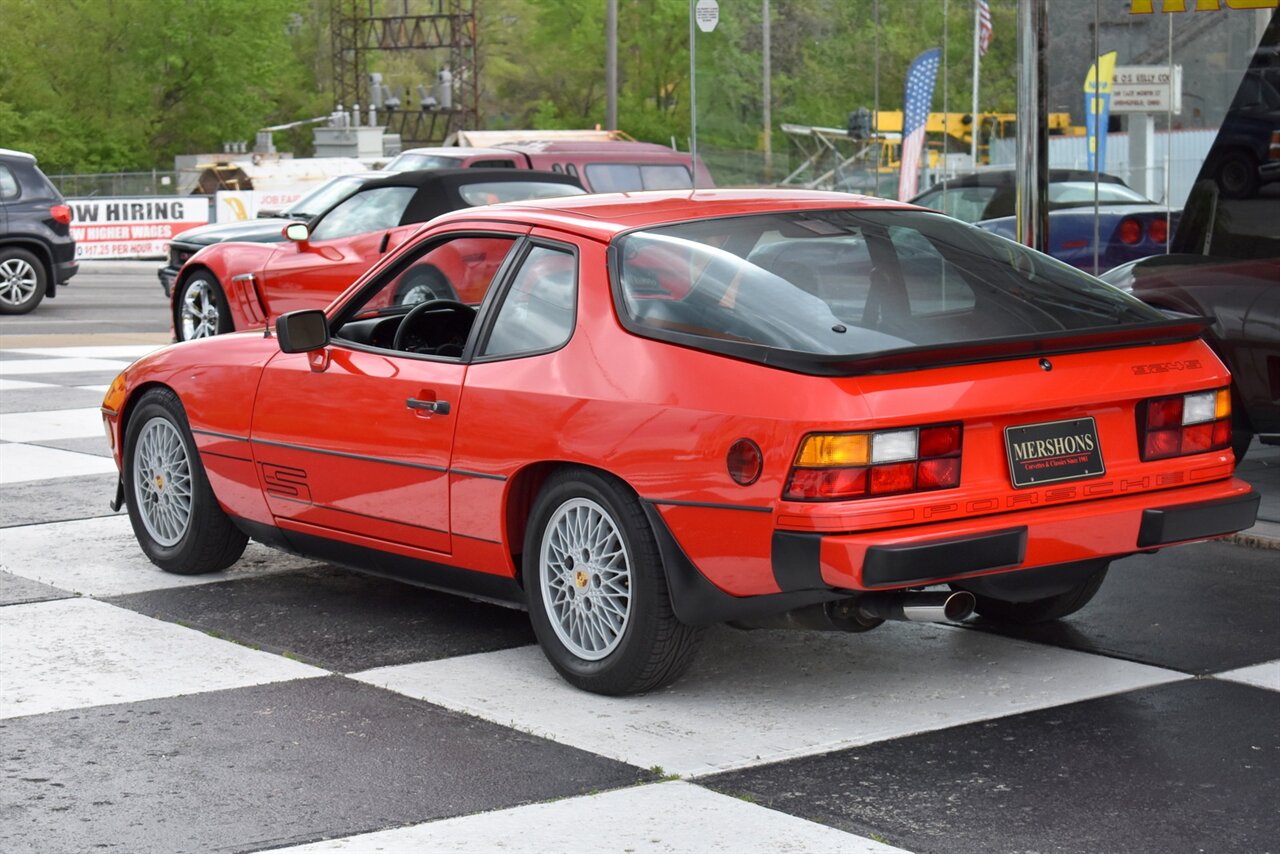 Year: 1987
Model: 924S
VIN: WP0AA092XHN454955
Engine: 2.5 liter inline-4
Transmission: 5-speed manual
Mileage: 17,434 mi
Price: $21,900 Buy It Now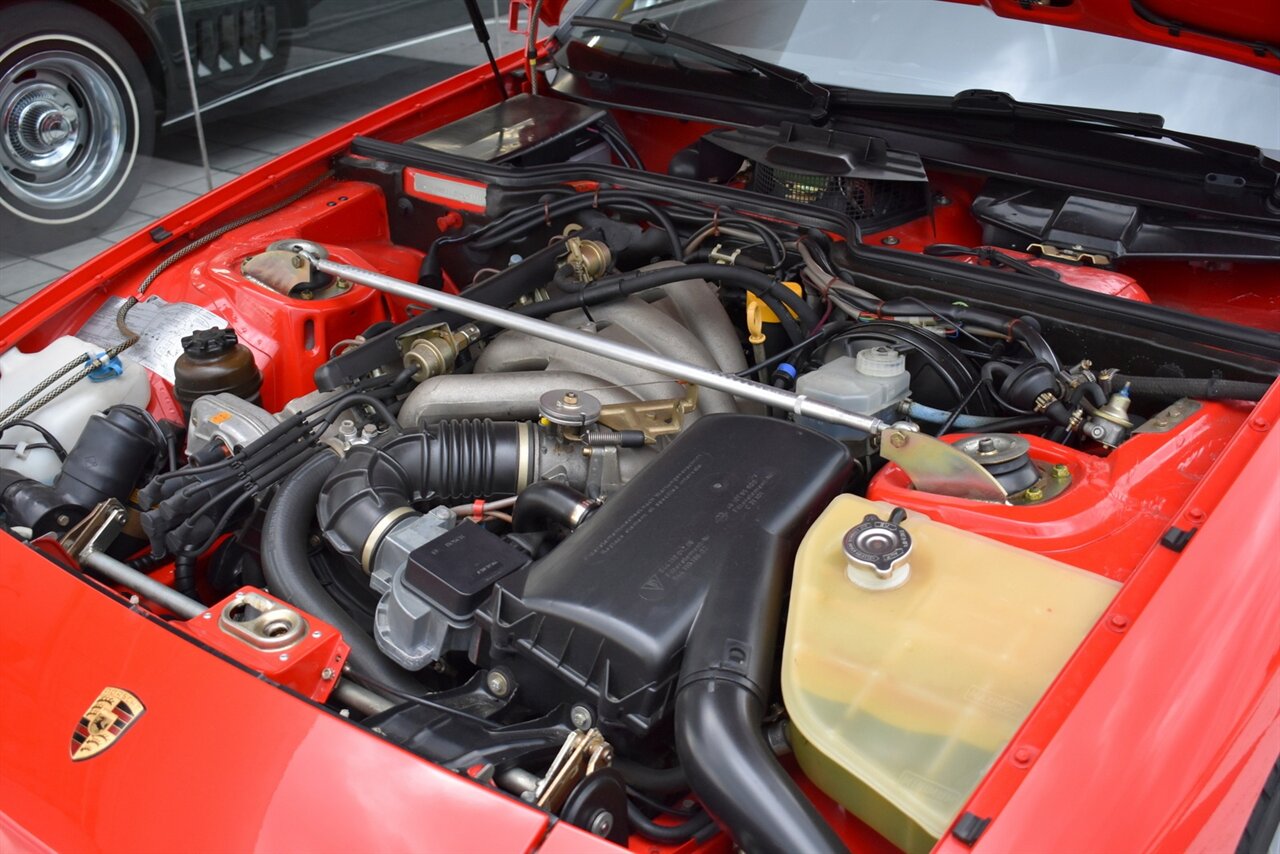 1987 Porsche 924 S

17,434 Original Miles

Red with Impeccable Black Interior. Original Unmodified 2.5 Liter Inline 4 with 5 Speed Transmission. Features include Factory Sunroof, Fog Lights, Air Conditioning, Power Windows, Blaupunkt AM/FM Cassette, and laced alloy wheels with blackwall radials. This is a true time capsule find, Absolutely immaculate everywhere you look inside and out. Very smooth running, excellent driving little Porsche that you don't see every day and is a lot of fun to drive.

We KNOW our cars because We OWN our cars! Please call today for more information!

Financing and Delivery Available! Trades Welcome!!

Now Accepting ALL Trades… Of Course We Prefer Corvettes and Classics, But What Do You Have?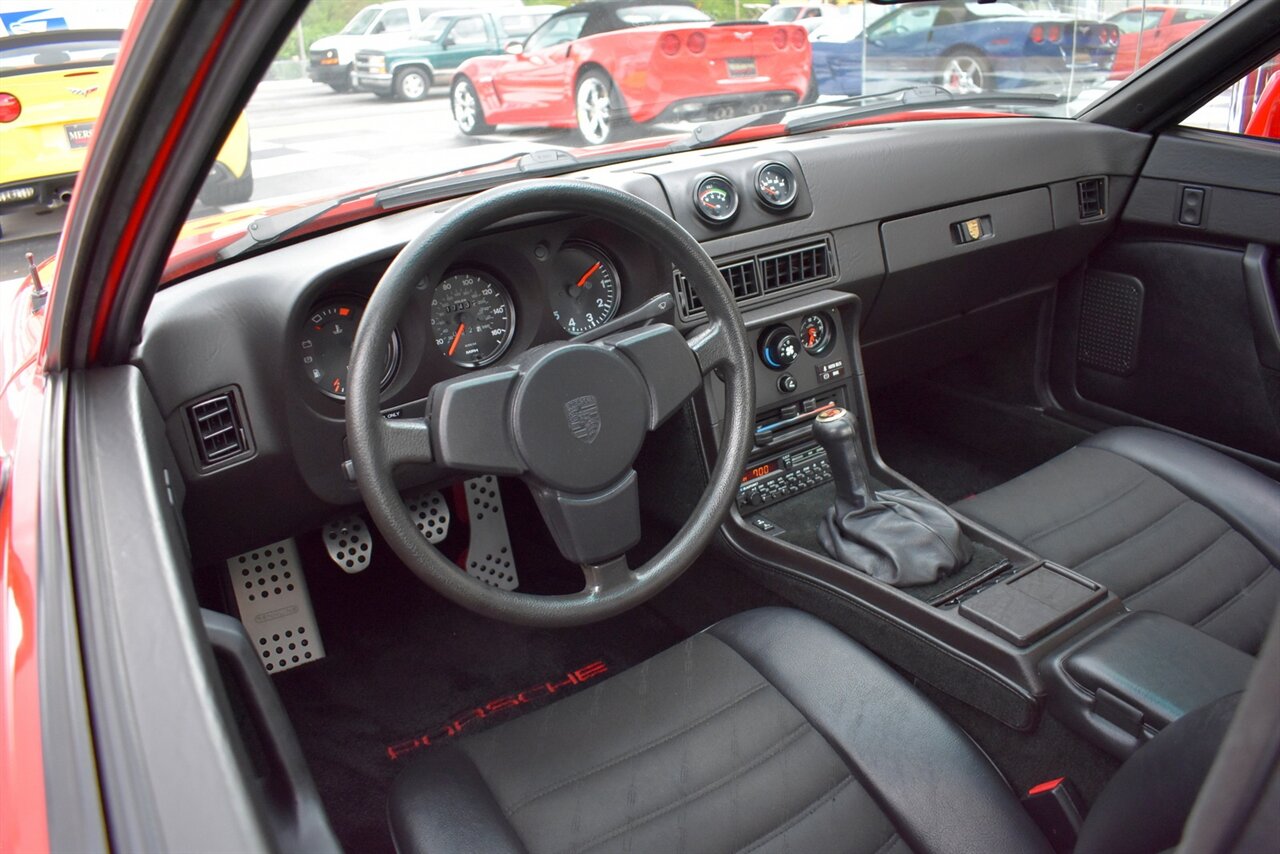 I recently looked at a '78 924 which held the distinction of unusually not being a special edition model. But in that post I commented that you'd be silly to overpay when the later, and much greater, 924S is available in the same price range. Of course, this particular 924S isn't in that price range at all. What we have here is probably one of the best 924Ss for sale anywhere in terms of all-out condition. Clearly, someone has loved it, too – adding the rare FOHA front spoiler, mudflaps and the ATS wheels from a second-series Turbo, and what appear to be a custom but tasteful period graphic set that make it look a lot like the original Hot Wheels 924. It's been lowered as well and seems to carry some suspension upgrades. The combination of Guards Red and Porsche Script Jacquard is fairly typical but it appears to be in great shape. It's interesting that the previous owner obvious went over-the-top with period accessories including fog lamps, an additional gauge panel which integrates neatly and some (unfortunately tacky looking) pedal covers, but then this car doesn't have a rear wiper. In all, coupled with the low mileage, it's a really eye-catching specimen.
But is it a $22,000 example? That's a tough pill to swallow, as you're easily into just about any other 944 you want including the Turbo, some budget 968s or 928s, and more modern 6-cylinder Porsches like the Boxster, Cayman and 996. True, none of them will be in the condition of this 924S, if that's your sole priority and you want the best condition car with the name Porsche on it for the least amount of money possible, this might be the car for you.
-Carter