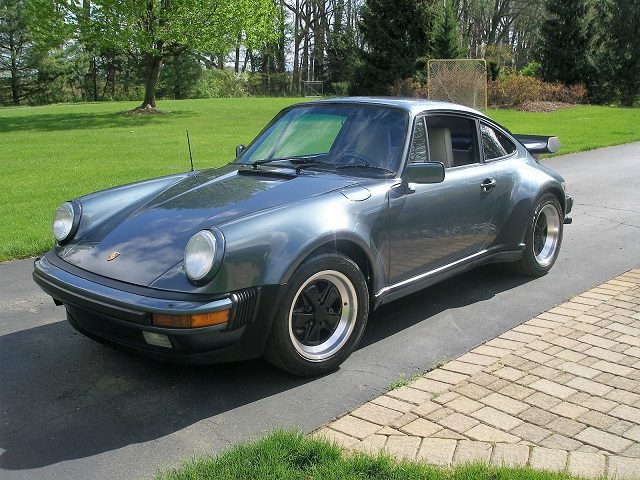 I found this too funny to pass by. There are many ways to advertise a car, and especially on a site like eBay when you can scroll through hundreds of thumbnails you need something to get readers to pause during that initial view and want to take a second look. With little space available, most sellers say the typical things, sometimes there's very useful information like "paint to sample" or "special order" (which, of course, may or may not be true), and then there is this one. "Beautiful carpets!" (I've ignored the typo) I must say that's not the typical selling point, but it made me laugh and look more closely at this Venetian Blue Metallic 1987 Porsche 930 Coupe. And, hey, the carpets do look great!
Year: 1987
Model: 911 Turbo
Engine: 3.3 liter turbocharged flat-6
Transmission: 4-speed manual
Mileage: 40,201 mi
Price: $105,900 Buy It Now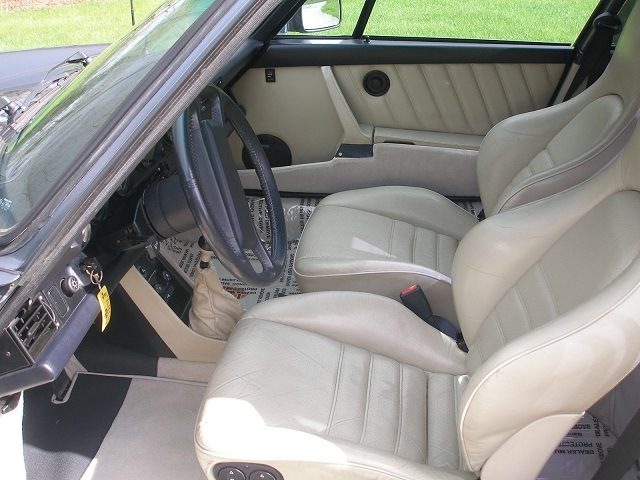 1987 Porsche 911 Turbo Coupe Sunroof

40K Original Miles, Excellent Condition Complete With Porsche Certificate Of Authenticity (COA)

Rare Color Combination of Venetian Blue Exterior and Linen Blue Interior which is actually a white ivory color.

Car recently had a full inspection and minor service (oil change, new rear shocks with a total comprehensive inspection). NO fluid leaks. Car originally comes from Arizona from a retired doctor. Car stayed within 1 family from new.
The interior is in exceptionally "Like New Condition" with no tears or rips, carpets look new. Carpets where wrapped in plastic and covered since new. never smoked in.
Exterior paint looks great, just a couple minor chips in the hood, no issues. Carfax documents no accidents or issues. Car drives and handles with ease, clutch is tight.
Wheels and tires are all in great condition, tires have over 50% tread left.
Air conditioning and all gauges work fine

Complete Tool Kit, Air-compressor
COA Report
Original Maintenance Book and Manual
Completely Stock Except For After Market Stereo
New Porsche Floor Mats
Very Rare Color Combination

Please call me for any questions or to schedule an inspection. I can help arrange transportation domestic or internationally.
574-876-2758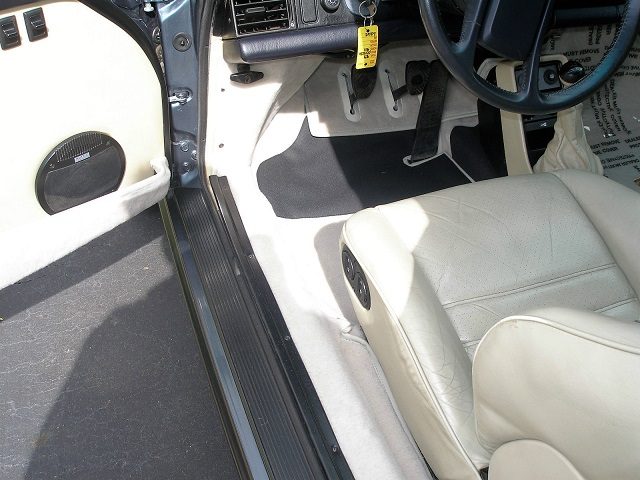 The photography in this ad provides a nice contrast with the Guards Red 3.2 Carrera I featured yesterday. Those pictures accentuated the paint bringing a depth to it that really showed it off. These pictures do the opposite; they make the Venetian Blue paint look a little dull. There isn't really anything wrong with the pictures, they are honest pictures, but they're not showing off the car. I imagine in person it will look even better. And that's not a bad thing to discover when you pull up to see the car you're considering spending a good chunk of change for!
This 930 looks in good shape. The sport seats are a great addition and they show only minor wear. The rest of the interior looks fantastic. The mileage is very low and other than the radio everything appears to be original. There's a lot to like here. And, as usual, the price is probably too high. It's a buyer's market for 930s so I don't think this one will see $100K. Nice car though and those carpets hardly look stepped on.
-Rob