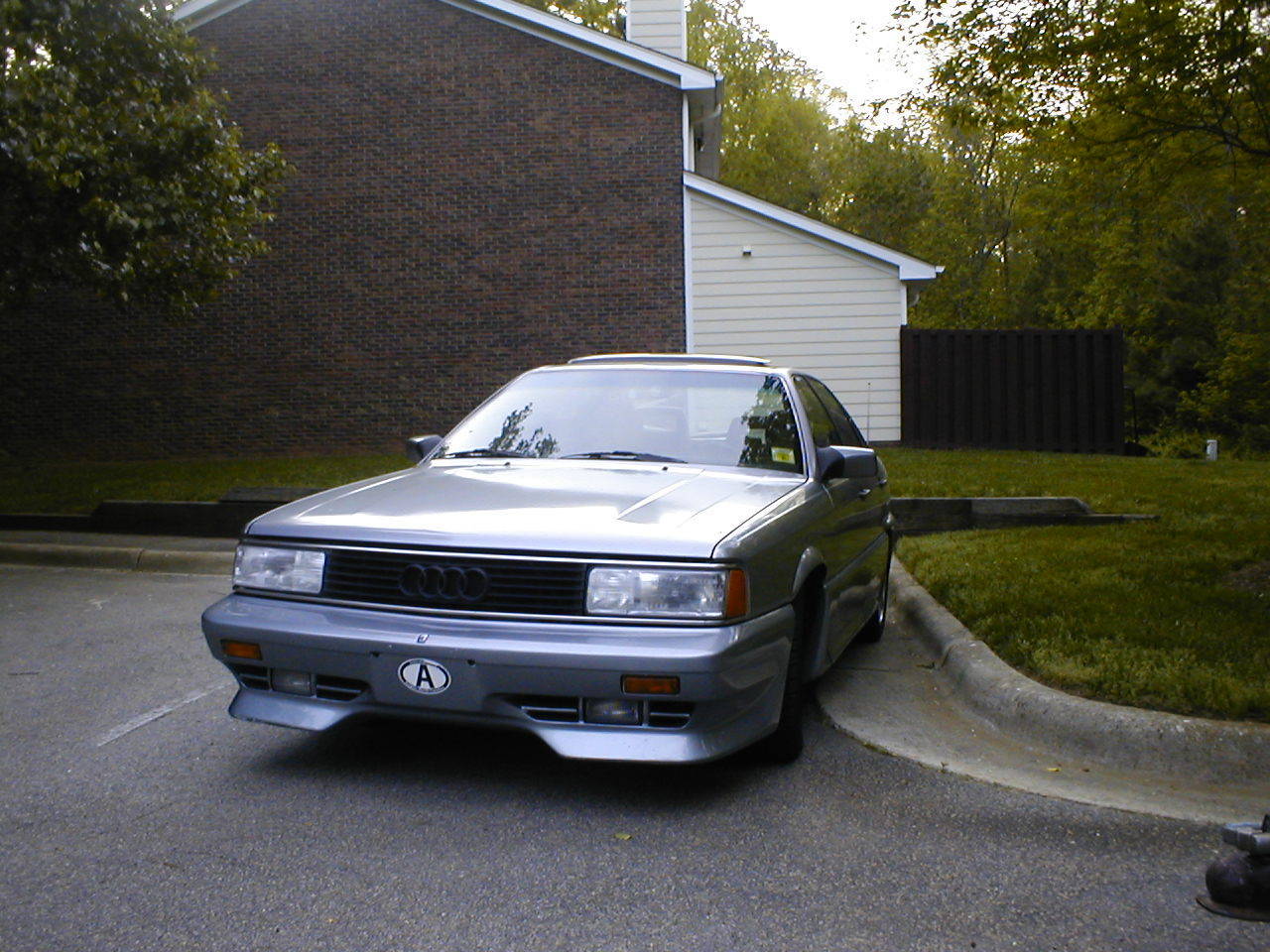 Ruf. Alpina. AMG. Treser.
Wait. Treser?
Yes, Walter Treser, creator of the most outrageous Audis in the 1980s probably deserves to be mentioned in the same breath as the most famous tuning firms in the 1980s. After all, it was Walter who helped to create the Audi Quattro in the first place – but he didn't stop there. Far from it! He built the first 250 horsepower Audi, the first convertible modern Audi, the first off-road inspired model to wear four rings. He also pre-dated Audi's Avant in turbocharger form and stuck a huge chunk in the middle to create the first long wheel base out of Ingolstadt to compete with the Mercedes-Benz SEL. And when he was done with all of that, shortly before he folded to economic pressures in the early 1990s, Treser's firm made a crazy mid-engine aluminum roadster, too. For a brief rundown of his more famous models, check out the article I wrote about them!
Despite the innovative technology and designs, finding Treser models in the U.S. today is very rare. Heck, finding just parts for a Treser is very rare. So when a whole Superpfeile model comes up for sale we should take notice!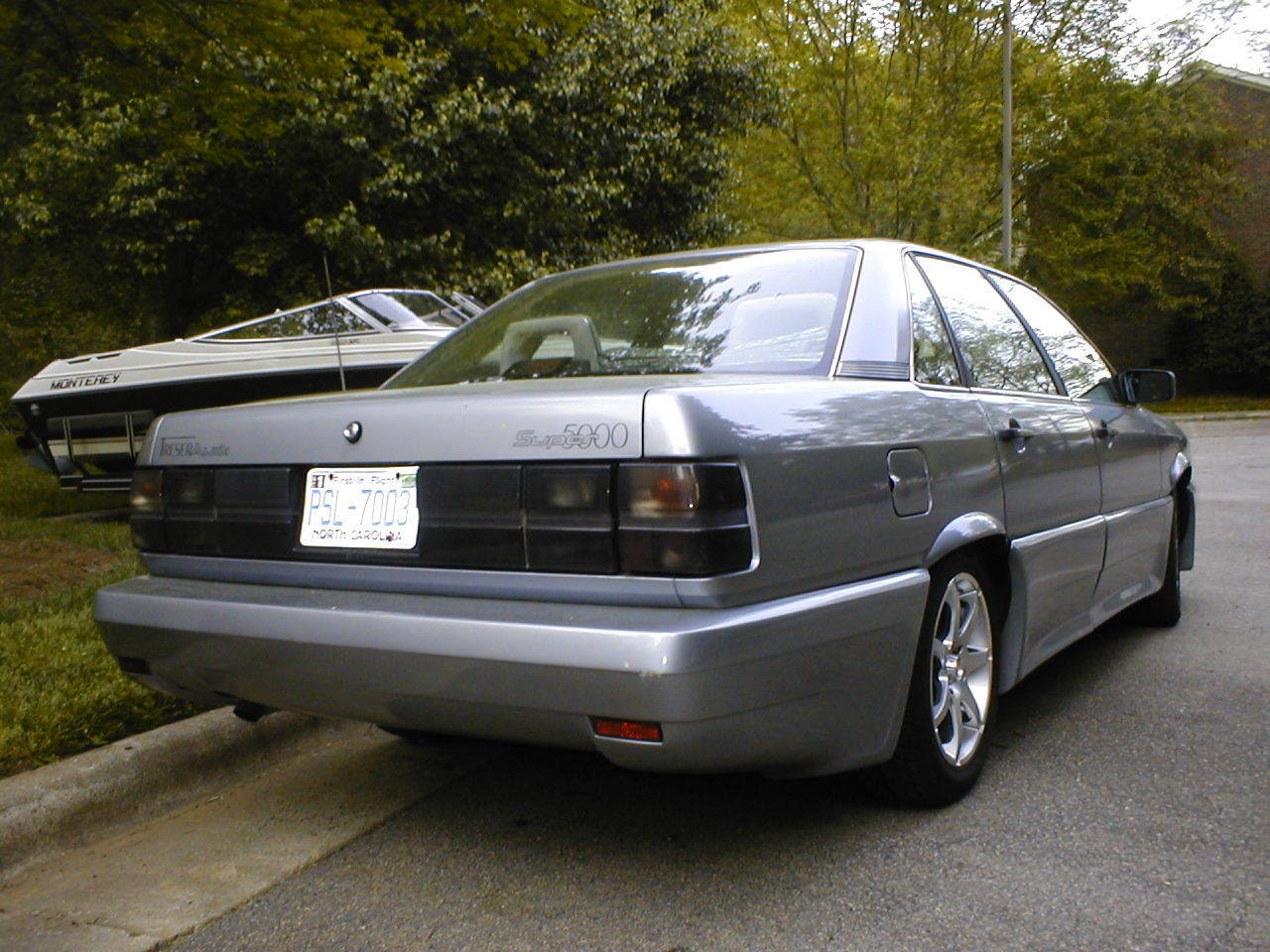 Year: 1987
Model: Treser Super 5000
Engine: 2.2 liter turbocharged inline-5
Transmission: 3-speed automatic
Mileage: 74,225 mi
Price: $2,700 Buy It Now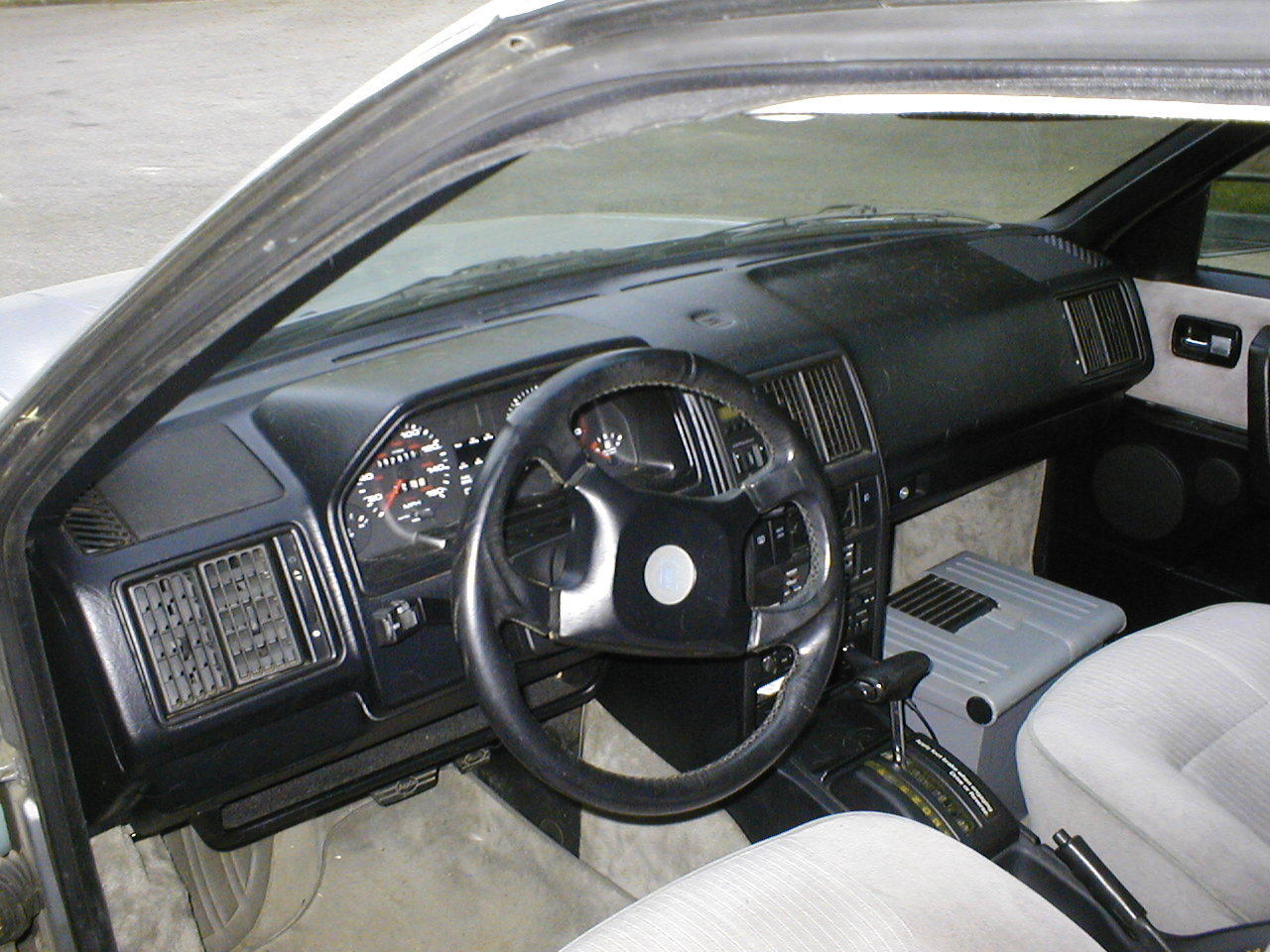 This car was ordered by the Nielsen, Inc. VW/Audi dealer in Fredericksburg, VA. I have the original letter from Treser North America thanking the dealer for the order with instructions to place the factory order with Audi Of America, Inc. for the 1987 model Audi 5000S dated August 2nd 1986. In the letter Treser indicated that Audi would begin processing the first 1987 "tourist" deliveries on August 25, 1986. I have the paper work from the Wolfsburg Overseas Delivery Dept.. By placing the order soon and indicating it was to be a Treser Super 5000 version 1 the vehicle would be delivered to Treser around the first week of October in Ingolstadt/Germany. They would take delivery, do all the modifications and the paint w/clear coat and ship the vehicle to the dealer.
The chassis is modified and the regular suspension is replaced with Treser HD shocks and springs, sway bars, Treser turbine wheels for cooling the brakes and allowing much more of the Michelin TRX Super low profile tires (230/45 VR 415s) to assist you around turns at speeds that not many 4dr mid size type sedans could ever attempt! Also the 2.2 water cooled turbo, intercooler, fully electronic ignition, knock sensor, oil cooler, ABS, and front wheel drive makes this 1987 Audi seem a bit newer than most other 1987 vintage, factory supplied vehicles. The ergonomic Treser steering wheel is easy to get used to because it very comfortably fits your hands so naturally that it seems to have been designed specifically for your hands. The sport exhaust tops the experience enjoyed most with the windows down for that completely unique sound. When a vehicle is set up properly for speed and agility it just becomes a pure pleasure to drive it. I could not afford to replace the original exaust with the Treser product and I really miss the performance/sound it produced.
Many people do not know Walter Treser who is the founder and director of TRESER GmbH is an automotive and aeronautical engineer. Before he started his own company he was a race driver and engineer at Daimler Benz, manager of the test division at Pirelli, leader of pre-development at Audi, project manager of the Audi Quattro, and leader of the Audi Sport Division. This is why a Treser Audi is not just another Audi! The close cooperation with the Audi factory ensured fully developed technics. It also has an on board computer with a full gage cluster
The car has less than 75000 original miles on it. The majority of the mileage was highway. I tracked my milage when the odometer quit working at 47411 as I was driving it home from my father's home which as in central Florida. He kept it garaged until he gave it to me in 2003. He loved to drive but his physical health made it impossible for him to drive this car any more. I kept up with the miles I drove because I didn't have the money to buy the complete gauge assembly which is the only way it could be fixed correctly but since I didn't drive it much it was simple to keep up with. I checked with my other vehicles if I was not certain of the distance I was traveling locally since most of that mileage was close to home and didn't amount to more than 8750 miles of the total added by me including a couple of trips to VA and to Florida; trips which I had made many times over the years so I knew the distances and I allowed for any other short distance mileage after I got to my destination. It isn't very difficult to track mileage with Google Maps. My mileage record is very accurate and I erred on the higher side of the estimate when in doubt.
I bought another car to prevent me from using the Audi as my daily driver when I started a 8-5 normal job. I drove the same distance both ways 5 days a week so I drove the Audi several times a month to keep it from just sitting and atrophying. I put synthetic Mobil oil in it and it did not leak a drop. With the Treser modifications, power rack and pinion steering, and the Treser 210 TR 415 alloy wheels riding on 245-45ZR-415 Michelins this car was a rare treat to drive!
My daily driver blew an engine and needed major work so I had drive the Audi. The tires on the Audi were too old to trust and they are metric sizes which makes an already high dollar tire a major investment. I was able to buy a set of new rims and tires for less than the tires for the Treser rims. That is why I have two sets of rims!
I had planned to do a complete resto with performance upgrades so I was waiting to start the work in a couple of years when I retired. I took very good care of the car but the transmission went out in the summer of 2011. I had done business with Cottman Transmission a few years before and they did a great job on another vehicle for me. This was not the same location but I was assured that they had the expertise to repair my transmission. $2700 later I was driving it again but the transmission started leaking and slipping again within less than 5 months which was within the warranty time they gave me, but with the odometer not working I couldn't prove to them that my mileage record was correct and had not exceeded the 12000 mile warranty. It would have been impossible for me to exceed the mileage warranty with my job situation at the time. I would have had to rent my car out to someone to drive to California and back to put that many miles on. I could have proven with affidavits from neighbors, cell phone records and work records but it isn't worth what it would take. This car runs great but has need of a quality transmission repair. It needs some other work as well but nothing that stops you from driving the car. I will be happy to elaborate if you are interested in a very collectible, rare, great running, low mileage Audi that I can no longer afford to work on. Otherwise I wouldn't get rid of it. If there was any way I could keep this car I would!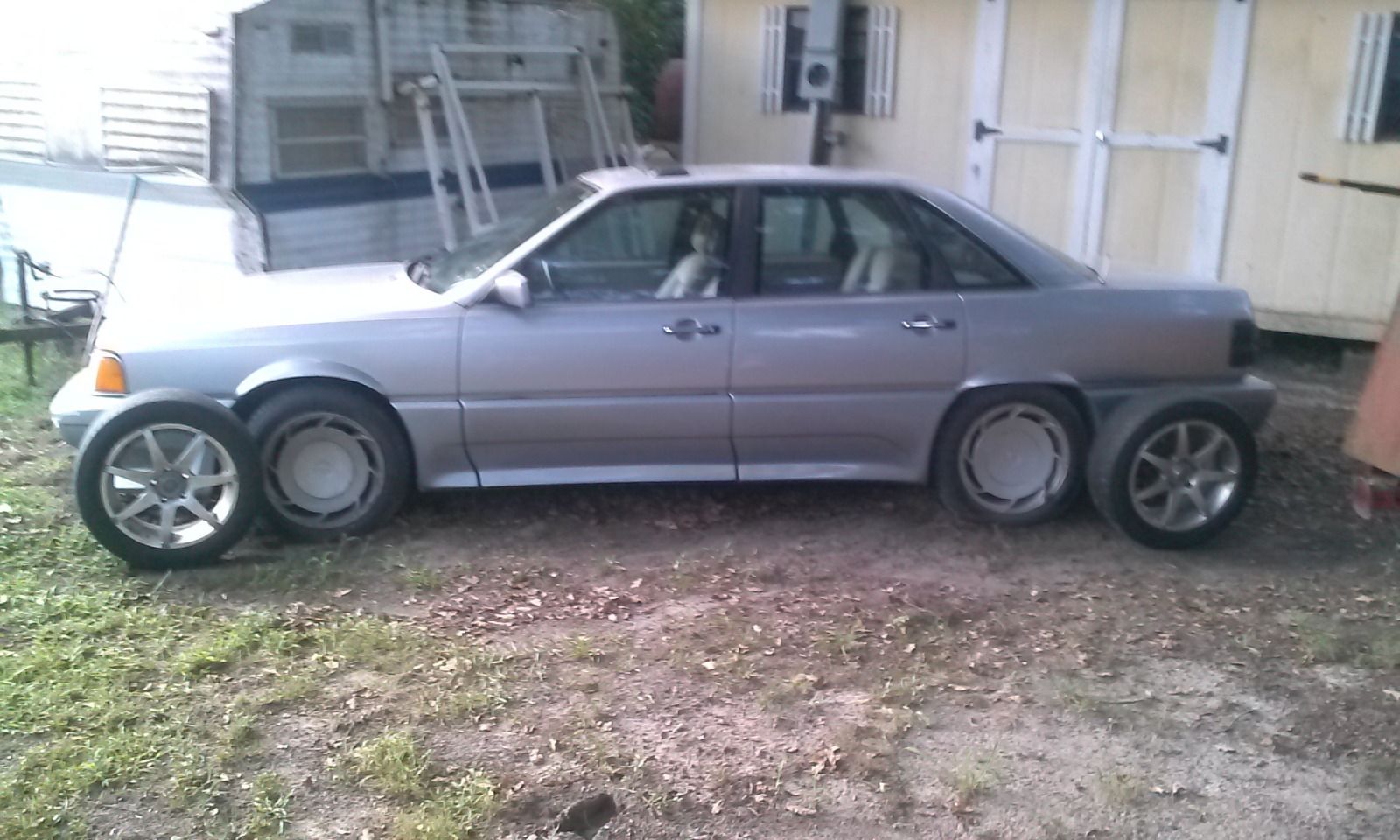 Some of Treser's modifications leave a little to be desired, but it was the 1980s and they were really pioneering polyurethane body pieces so they're not always the prettiest. Of the Treser models, this one ranks pretty high as the least desirable; the front-drive, automatic Super 5000. It is redeemed by being nearly all original; unfortunately it appears that the exhaust has been lost along the way. For some reason it does not have the signature rear spoiler, either, though the integrated fog light front, suspension, TRX wheels and steering wheel, and smoked rear lights are in place. It does not appear that the drivetrain was upgraded – an expensive option. It also has a set of hen's teeth cloth power sport seats and all supporting documentation – neat in and of itself! Generally it appears to be fairly good in condition. The seller is asking $2,700 for all this fun; as a very oddball period creation that's just about completely correct, they don't come much cheaper than this! It might be good if you have a rough 200 20V and liked the look to swap all of the parts over, though I also wonder if there will be a fringe community of people who appreciate it as is in the future.
-Carter