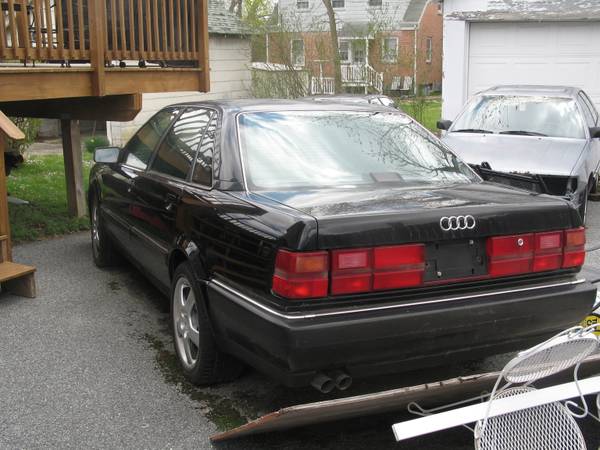 Ahhhh, the Audi V8 quattro. It's like that friend that comes over, crashes on your couch, eats all of your food and smears his greasy hands on your furniture, insults your wife and leaves the toilet seat up, burps and farts in a business meeting, forgets your birthday, and asks to borrow a hundred bucks (or several thousand) that you know you'll never get back. But he's your friend, and it would take a lot more than just those indiscretions to make him otherwise. Every once in a while, your friend really dresses up and looks great, but most times that you see him he's disheveled, unshowered and hacking up some fairly disgusting looking phlegm – which, incidentally, he spits out on your carpet. Sound awesome? My experience with the V8 quattro was pretty similar, and yet it's a car that I just look at and daydream about. Few are in good shape and serviceable today; many more appear as these do; discarded, forgotten, permanent projects. And much like your college bum friends, they seem to congregate in groups, because of course you need a parts car for your parts car. So what are they doing here? Well, one of this particular lot happens to be the best of the bunch brought to the U.S. – the coveted 1991 Audi V8 quattro 5-speed: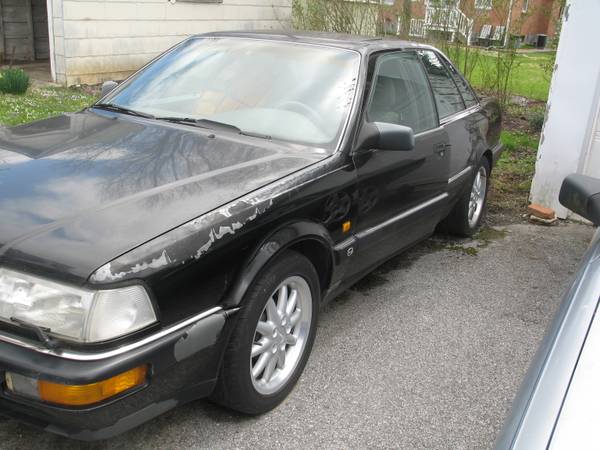 Year: 1991
Model: V8 quattro
Engine: 3.6 liter V8
Transmission: 5-speed manual
Mileage: mi
Price: $3,000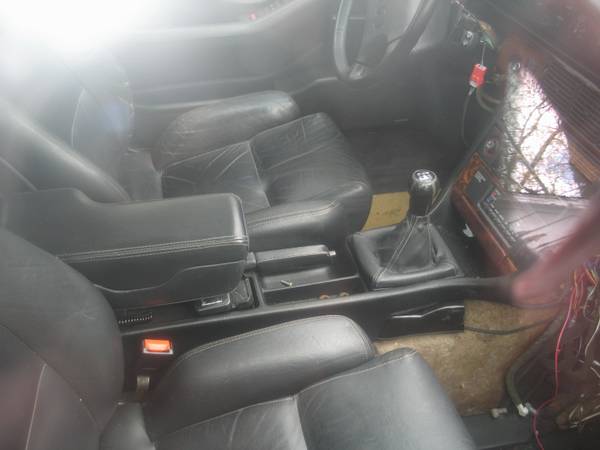 Have 3 complete Audi cars for sale. All have been sitting for 5 years or so.
[1] Audi 5000 Turbo Quattro; 1985; 5 speed; gazillion miles. Looks pretty ratty. Bumper missing. A ton of spares, incl NEW gearbox
[2] Audi V-8 3.7, 1990; auto, black; approx. 140k miles, less than 15k miles on timing belt and related parts. Also has summer and winter tires mounted on alloys, decent interior; clearcoat has peeled on exterior.
3] Audi V-8 3.7 1991 5 speed black, minor rust in lower rear doors edges. Also summer and winter tires

FOLLOW-UP for all of those who responded. I'VE HAD A FAMILY EMERGENCY THAT TOOK ME OUT OF TOWN, AND WILL DO SO AGAIN, NEXT WEEK.
There were SERIOUS INACCURACIES in this posting….my fault..I wrote the orig. posting.
These cars are my sons'..he is NOT a mechanic…I am and I have just had a chance to go look at the cars for myself.
NONE can or should be driven..all have been sitting, in the open for 5 years; brakes appear to be rusty as heck
NONE will start easily, they ALL have had bad gas so I have topped the tanks off and put in some fuel conditioner ( Techron) The 5K with a smidgeon of ether, starts and runs fine, good oil pressure and no odd noises. The 5k also seems to be missing front bumper and grill.
The V-8 stick shift will start after quite a bit of ether and will stay running for a time, although quite roughly…also shows good oil pressure. The V-8 auto hasn't (yet) started at all. I will try to get pics taken tomorrow (Thurs) and get them posted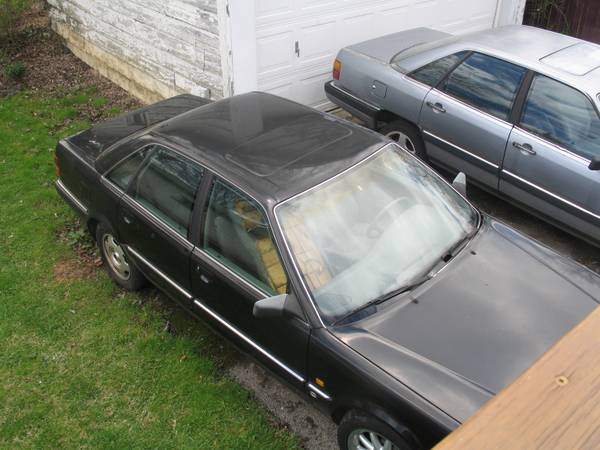 Okay, so what do you do? Well, there's a lot to like here. I'd probably just go ahead and get rid of the parts cars, minus some key (and expensive) relays, and perhaps the doors and front fenders depending on their state. Because, in all honesty, I probably wouldn't spend a lot of money trying to return this car to showroom condition. Rather, this could be a really great track car; I'd keep the wood dash and everything else would go; carefully parting out these cars could get you a decent portion of your money back over time, but the only part I'd keep would be those Ronal-made Bolero wheels. Otherwise, that 5 speed would get a vinyl wrap with the 92 DTM colors, some BBS race wheels, a full coil-over suspension setup, Porsche brakes, and an S8 motor. It wouldn't be cheap, but amazingly in DTM spec these cars weighed in at only around 2,700 lbs – it'd be tough to get it there without the factory budget, but certainly sub-3K is possible. What then? Well, I'd b-line for the nearest BMW club event and kick the butt of every E30 M3 I could find, of course. Sure, it's a bit of a dream, but why not? You could easily get that work done for less than the price of a budget E30 M3, and what I've always really appreciated about the V8 is that it was different than what everyone else had. The work I listed would likely set you back around $10,000, so for sub-$15,000, you could have a 360hp, 2900 lb track weapon that would let you relive the heady days of the DTM before cars were spec-tube frame and ridiculous. That's a big win in my book!
Thanks for another great spot by our reader John!
-Carter