We would be remiss if, during Shark Week, we failed to present an E24.
Well, here it is. And, frankly outside of the museum, I'm not sure that it gets better than this one.
First, it's a late M6. They're automatically better looking than the early M6s to me because of the color-matched bumper covers if nothing else. Second, this one is the perfect color combination of Royalblau Metallic (198) with Silver leather (201). Truth told, I'd prefer Lotus White Nappa (199), but I'm being quite picky. That's because of the third item; with only 12,100 miles since new, this M6 is as close to showroom fresh as one can get it would seem. GREAT! I've found perfection! But, what price does that translate into.
Well, we have some comparable models to look at, amazingly. I featured a 36,000 mile 1987 reached $54,700 in bids this past April. The equally impressive 1988 Schwarz model with 32,000 miles asked $80,000. But this one? This one bats the asking price right out of the park at $135,000.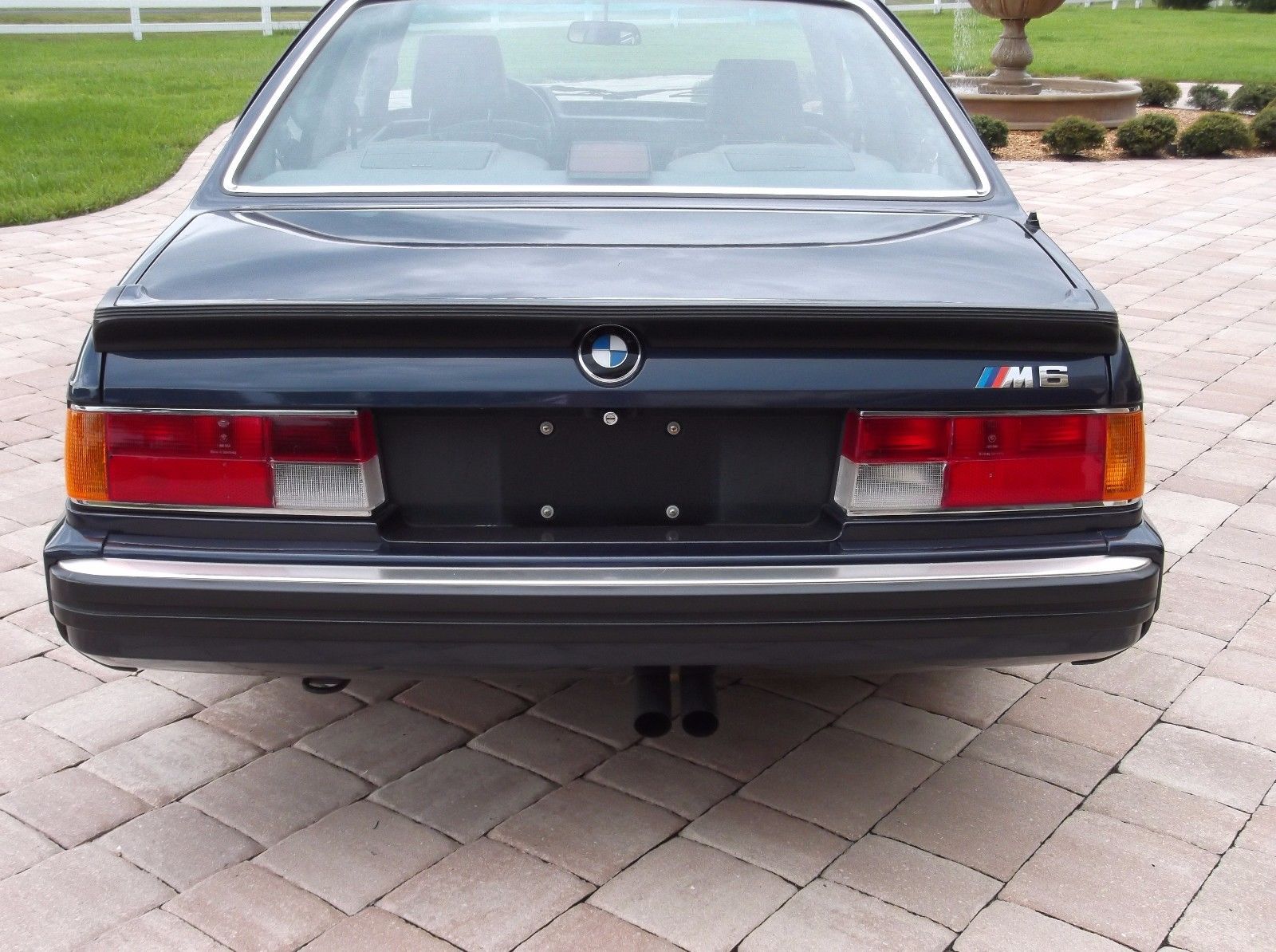 Year: 1988
Model: M6
Engine: 3.5 liter inline-6
Transmission: 5-speed manual
Mileage: 12,100 mi
Price: $135,000 Buy It Now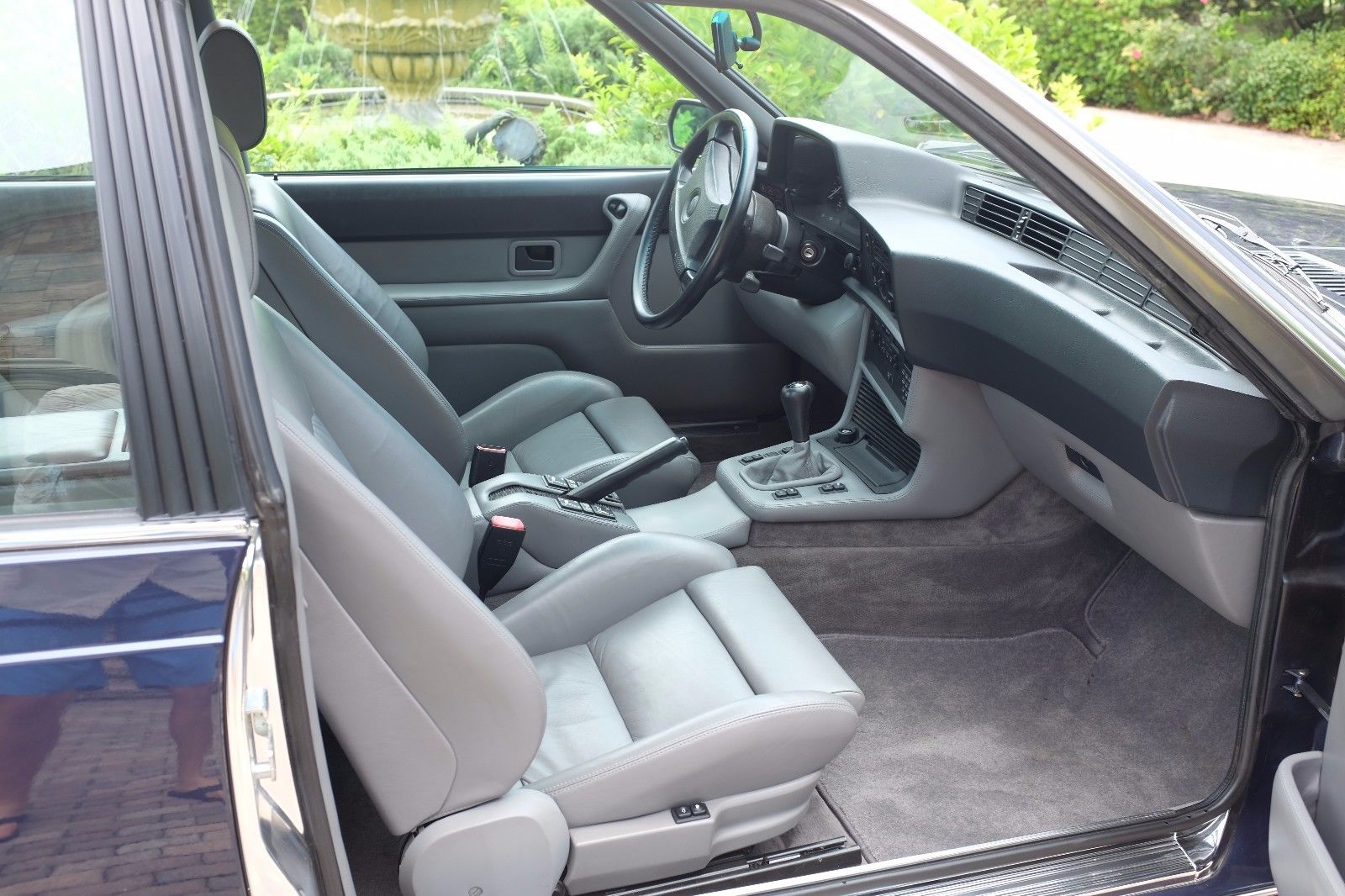 "Time capsule." I believe I am the third owner.
The car has less than 12,100 [twelve thousand] miles. If not the lowest mileage 1988 M6 in the US it's close to it.

Original paint, interior, car cover, books, manuals, radio code, even cassette cleaner
No dashboard or seat leather cracks.

All fluids and filters service within the last month since I am not sure when fluids/filters were last changed. Service items provided. I decided to change ac compressor unit since it is difficult at times to find these parts for these cars. The original one had a leak, probably from lack of use.

Current tires manufactured 2017 & 2016 at 33psi. Spare may be the original.

Car driven about 2 miles a week and 10 miles to gas station when gas tank drops to 3/4 full (yes full).

Everything works except: headrests have power but do not raise or lower, airbags.
Any questions please contact Carlos – 727.643.8638* or email via eBay (leave voicemail please)

Inspections welcome at buyers expense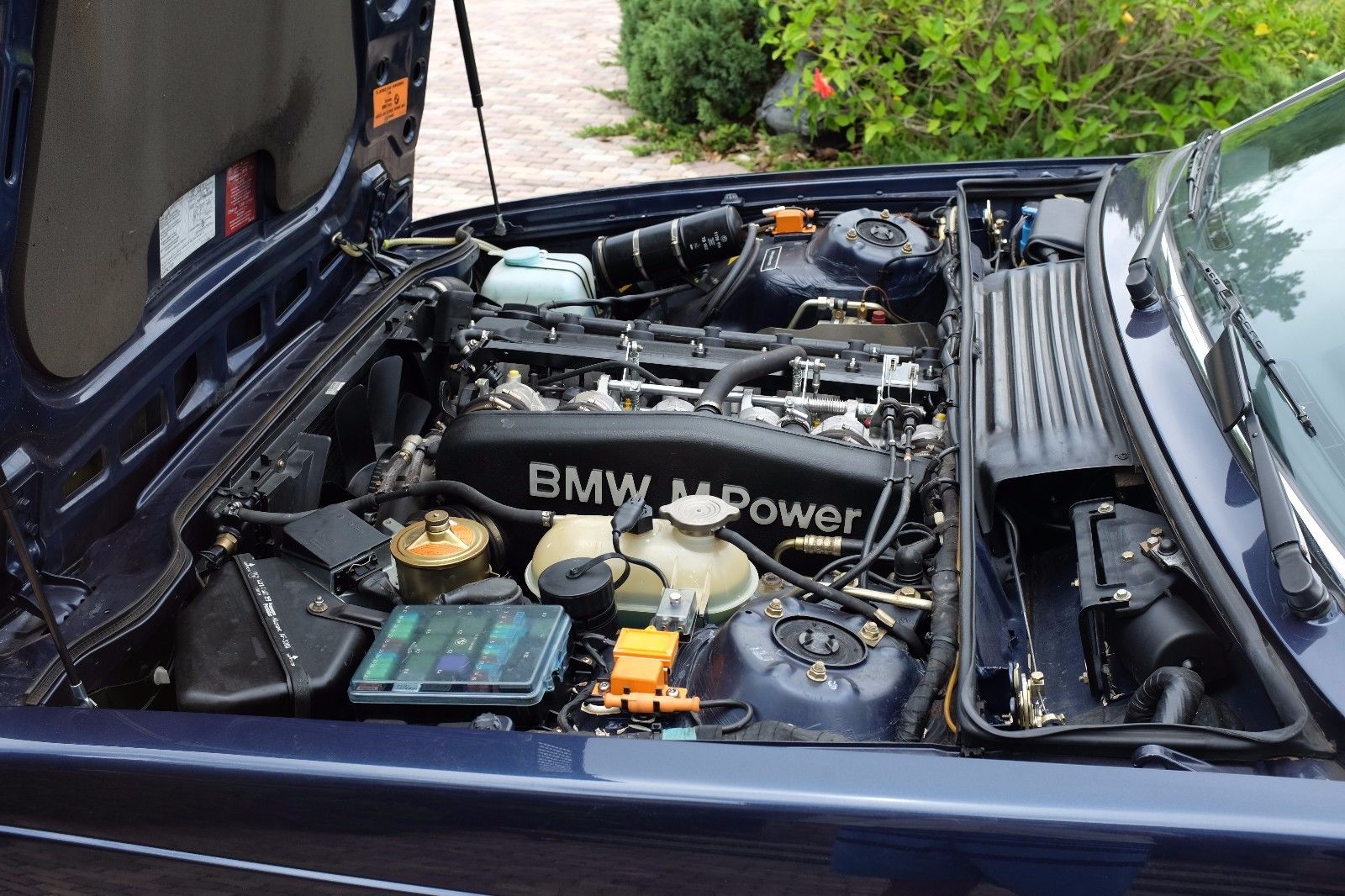 It has sort of become expected (rather unfortunately) to expect 6-figure asking prices for these pristine examples. In many ways, I can't fault the seller. The condition of this car is irreplaceable and unrepeatable. You could spend likely close to an equal amount restoring an excellent example back to showroom fresh, but one that's original? Amazingly, this isn't the lowest mile M6 I've seen on these pages. I looked at the Holy Trinity back in 2013, with a 6,000 mile example. The asking price was even higher at $160,000. In that light, I prefer this one since we're talking funny money anyway. The seller discloses recent mechanical freshening, purchase of expensive TRX tires and even their driving habits. It's a shame, though, that they couldn't take better photos.
But who buys these cars? Well, they're well outside of the realm of anyone I know and certainly anyone who will contemplate driving them. These will be show-only cars for an automotive elite that wants to impress their friends with something that no one else has (or can have). And in the world of 300SL Gullwings and the like, this is a downright cheap way to do it.
-Carter