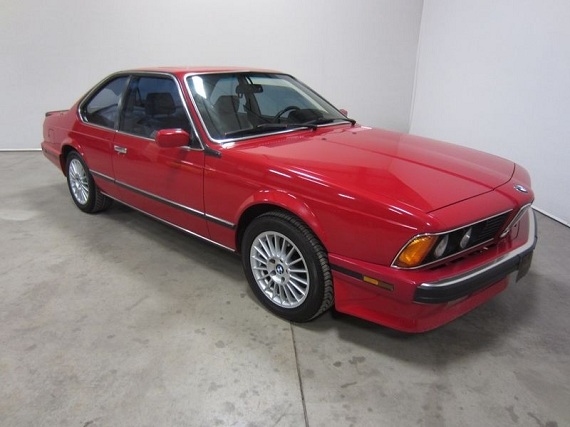 1980s BMW M cars have been stars on the rise over the past few years. It is hard to believe these days, but there was a point in the not-too-distant past where you could buy a E30 M3 for below $10,000 – and a nice one at that! Not only that, but E28 M5s have been suddenly for sale in the high teens for even worn copies and the venerable M6 is rare to see much below $20,000 in reasonable shape. What is an enthusiast to do? Well, sometimes that means you need to take a bit of a risk if you want to enter the wonderful world of M, and today I've got just the car to roll the dice on – a Christmas red 1988 M6: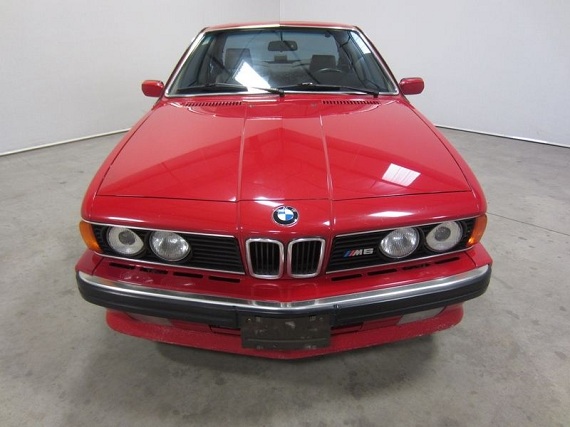 Year: 1988
Model: M6
Engine: 3.5 liter inline-6
Transmission: 5-speed manual
Mileage: 130,623 mi
Price: $13,995 Buy It Now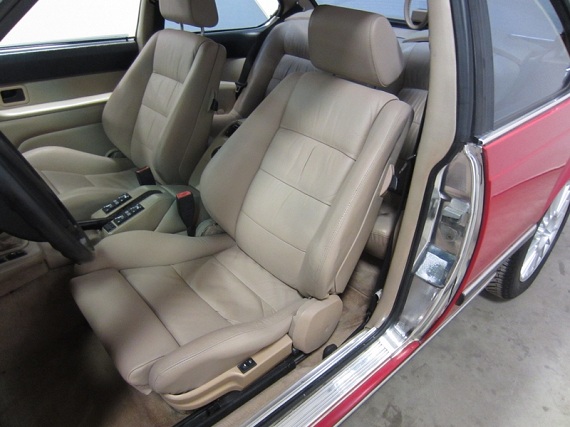 Exterior
The exterior of this M6 is in good overall shape. The body looks straight and the paint is shiny and bright and looks good overall, but it does show some dings, scratches, etc. The tires are a match set with good tread. There are no cracks in the windshield, but it does show some typical road wear, rock chips, etc. It has the typical scratches/dings/dents/rock chips that you'd expect, that are consistent with age and use on a 1988 coupe, but it still has an overall nice look. Please look over our many pictures and give us a call if you have any questions or would like us to do a walk around. We take over 80 pictures of each vehicle.
Interior
The interior of this BMW is in overall good shape. The leather looks good overall, but does show some wear and blems here and there. The carpets are in good shape overall, but do show some blems. The headliner has been cleaned and has a good overall look to it. The dash has a couple cracks, see pics comes with dash cover. The air blows cold – we ran it for over 30 minutes while taking pictures. It doesn't appear to have been smoked in as there is no odor of such. It has the typical light scuffs, blems, etc. that you'd expect on a used vehicle, but it still has an overall good look to it, and it certainly looks to have been taken care of. Please take the time to look through our many pictures and call us with any questions.
Mechanics
This BMW starts right up and idles fine and has good power and acceleration and drives straight down the road. It has a good solid feel to it. Brakes feel good. We've inspected, serviced and detailed it and it's ready to drive wherever you need.
Comments

We don't have sales people on our ebay listings, so we don't have the typical 30% to 40% costs/markup associated with such, and we don't have huge markups, but feel free to call with any reasonable offers.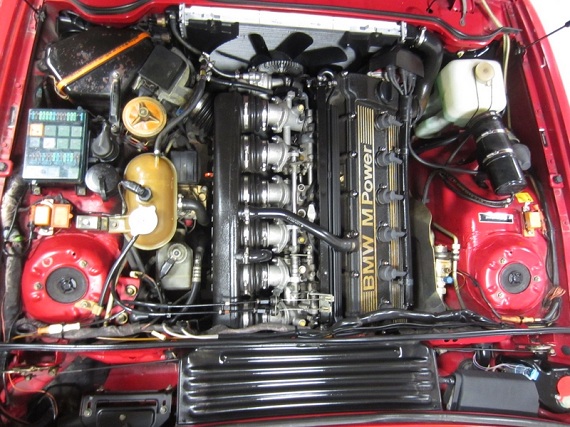 Okay, bad things first. It's not the lowest mile example we've seen on these pages. It's not the best condition M6 we've shown on these pages. The original wheels are gone and replaced with some alloys that look quite out of place. There isn't much history offered. The front spoiler shows a fair amount of road rash. But with all of that said, there are some positives – it's the more desirable 88 model with the upgraded and more attractive bumpers. Second, though the car doesn't wear the original alloys that also means it doesn't wear the original TRX tires, and let's be honest – wheels are fairly easy to change and a pretty personal expression anyway. I'd love to see a set of 540i Style 19s on one of these M6s – I bet they'd look great. The car is classic red over tan leather and overall looks very presentable, and the S38 is known to be good if maintained through 200,000 miles plus. The best part of this car, though, has to be the entry price; at just below $14,000 it's the best deal I've seen on a M6 in a while. Sure, there are some unknowns, but if you could bid it down a few thousands you'd have a reasonable entry price on a very neat car!
-Carter