Love the recently featured Audi Coupe GTs and Audi 4000 Quattros? Well, if they're quickly getting out of your price range there is an option few think of that combines the GT and 4000 into a unique package. Although the 4000 front wheel drive was offered early on with a 5-cylinder engine, after 1982 if you wanted that rally-bred inline-5 you had to get a Coupe GT – or did you? The revised and slightly restyled Quantum offered the 5-cylinder engine as well in "GL5" form, both front and all wheel drive. They're rare to find in good shape and most hold out for the Syncro wagons, but if you're looking for a unique daily driver Volkswagen this GL5 in Tornado Red may just fit the bill: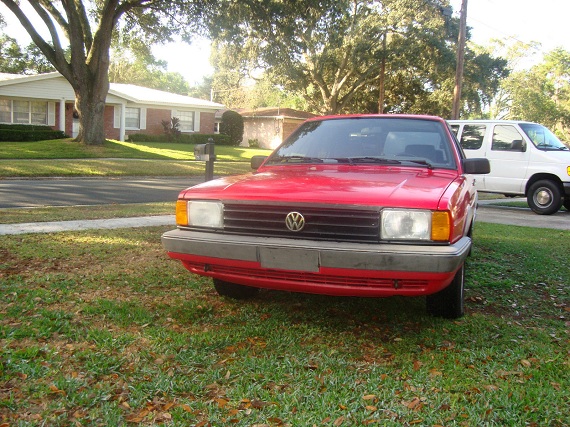 Year: 1988
Model: Quantum GL5
Engine: 2.2 liter inline-5
Transmission: 3-speed automatic
Mileage: 89,000 mi
Price: No Reserve Auction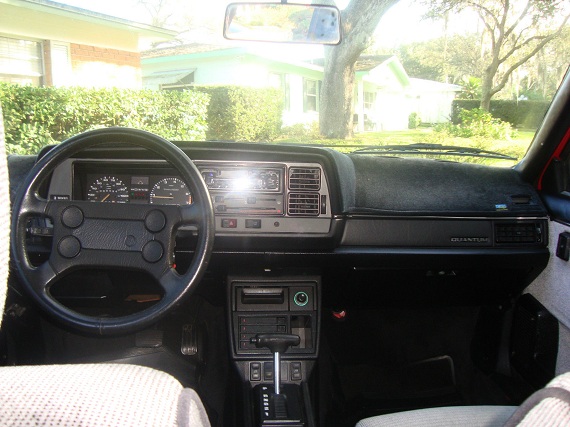 car runs and shifts good.new battery,new fuel pump,newer tires.clean car.clear florida title in hand.no reserve.good luck.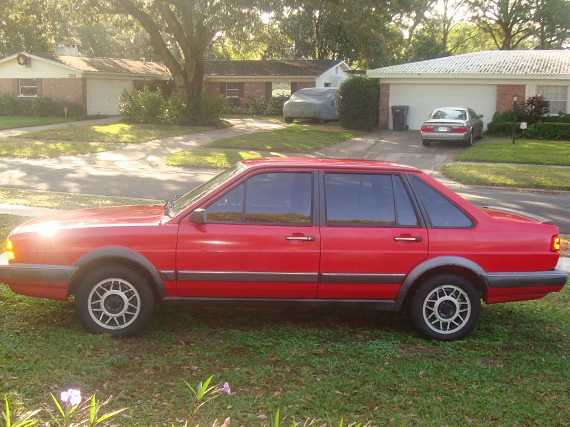 Though I've owned quite a long string of 5-cylinder Audis, the Quantum always interested me. There are some nice details, like the smaller brakes. "Eh?" you say? Well, those smaller brakes meant it ran the smaller 4x100mm bolt circle, making wheel and brake upgrade options much easier. The GL5 felt and looked like a big, grown up and more refined (if slightly lazy) adult version of the GLi. This particular model seems all original and in great condition – rare for a Quantum in general. The snowflake wheels are always a favorite to see and these look perfect with the Tornado Red exterior. The downside? Well, it's a 3-speed automatic, but those who have owned them – myself included – will tell you it's not a bad transmission especially on the go, and it's reasonably bulletproof. Sure, it won't set your hair on fire, but the Quantum wouldn't do that anyway. With no reserve set and bidding still low, this looks like a great way to get into an affordable and good condition driver that is quite rare to see these days!
-Carter