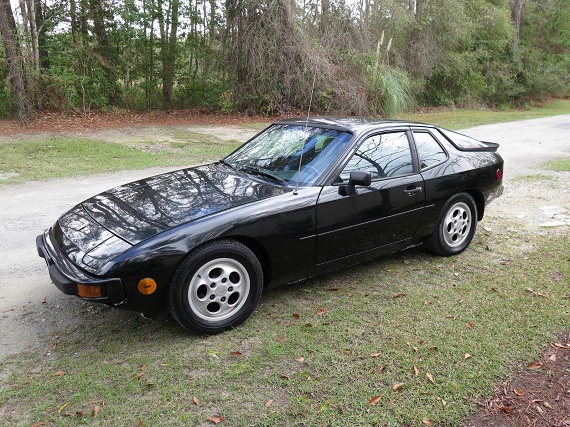 The last 1988 Porsche 924S Special Edition I wrote up in November was an interesting one, as it languished in a second-hand dealer with low miles and recovered seats with a seller who was apparently unaware exactly what it was but was still asking close to top dollar. Well, the secret is out on that particular example, at least to some extent. Just before Christmas, the listing was updated from around $9,000 to just shy of $19,000 in order to account for the new description which listed the car as one of the 500 "Le Mans" edition cars. While the seller's claim is semantically incorrect, it appears they finally did some research and figured out that this indeed was one of the Special Edition U.S. spec 924S models (as a reminder to those less versed in the 1988 924S model, the "Le Mans" edition was a European equivalent Club Sport model). While that car isn't really realistically priced anymore, there's another of these defacto Club Sport models on eBay right now in the same scenario – at least from the listing, the seller is unaware that it's the Special Edition model: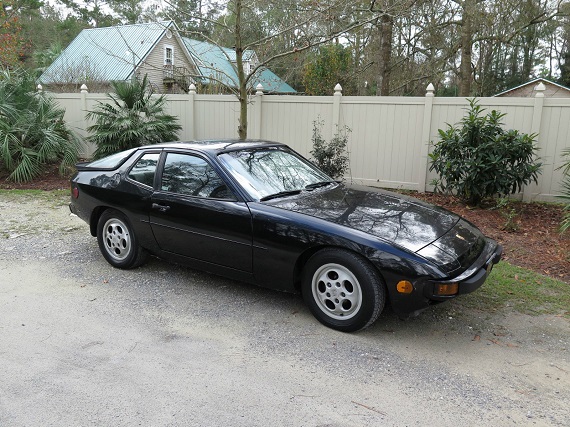 Year: 1988
Model: 924S Special Edition
Engine: 2.5 liter inline-4
Transmission: 5-speed manual
Mileage: 67,000 mi (Odometer replacement, see below)
Price: $4,500 Buy It Now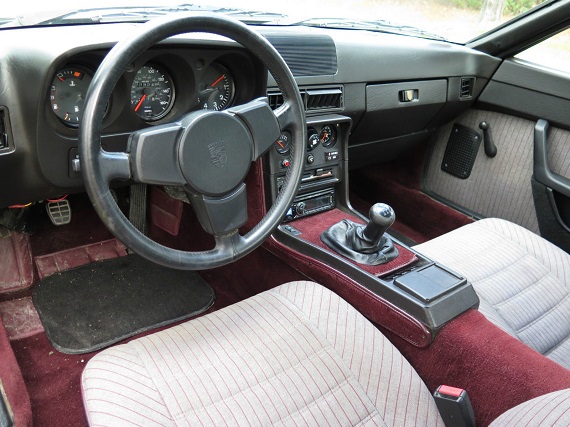 Up for bids is a 1988 Porsche 924 S. Only 67,000 miles!

The car runs great and looks very good for its age.
These cars are becoming increasingly more rare.
This would be a good car to fully restore or would make a nice daily driver for someone.
It is priced to sell!

Check out the video of this vehicle in action (filmed today 12/28): https://youtu.be/x379JgJdnjg
(Copy and paste into browser)

We have owned this vehicle for the past seven years. It has been driven sparingly since then, with the exception of a road trip last year, and is driven seldom nowadays. We have only ever used premium fuel in it and have kept service and repair records since purchasing it.

There are a number of minor issues that could be fixed if you want to return the car to show quality, but the vehicle is completely drivable right now as it is. We took it for a 1,000 mile road trip last year with absolutely no issues.

Having bought and sold a number of personal vehicles through eBay over the years, I know that buying a vehicle online is somewhat of a challenge, so I have tried to create a thorough list of known issues so you know exactly what you are bidding on.

ATTENTION: The speedometer/odometer malfunctioned and was replaced with a new unit in 2013 with approximately 55,000 miles on the vehicle. The current speedometer was installed with 0 miles and is currently at 11,834. The actual mileage of this vehicle is approximately 67,000 miles.
Dash has cracks due to sun damage.
The rear seat and driver's seat fabric is worn through from the sun damage, as seen in the photographs. The interior is original.
The fuel pump was replaced a few years ago, but is noisy. This does not appear to affect the performance in any way, but it is noisy.
The sun roof is not leaking, but care must be taken opening and closing it as the I don't believe the mechanisms are performing exactly as they should.
A piece of headliner covering the sun roof motors needs some attention.
The front skirt has some dings. It looks like it was parked against a bumper in a parking lot, but it was this way before we purchased it.
The AC does not blow cold. It is something that has happened in the past 6 months. A new AC compressor was installed on 5/31/13, so it is most likely in need of a freon recharge.

There are of course other minor signs of wear and tear consistent with its age. Please understand this when bidding. You are not bidding on a new car or mint condition car. You are bidding on a 28 year old Porsche that looks great and is ready to drive right this minute, the way it is, or a great starting point for a total restoration. Take a look at the photos and video, feel free to ask questions and make your own informed decision before bidding.

This is your opportunity to own a low mileage Porsche 924 at a very reasonable and realistic price.
You won't find another one like it in this price range.

This vehicle is located in Myrtle Beach, SC and has a clean South Carolina title.

The FINE PRINT: Since I am not in the business of selling cars, this vehicle is being sold AS-IS, Where-Is. I am happy to help load up this car to ship, but the buyer is responsible for making all arrangements. A $500 deposit is do within 48 hours of the end of the auction via PayPal. The remainder must be payed in cash during pickup or via PayPal if the buyer pays all applicable fees associated. Please contact with any questions.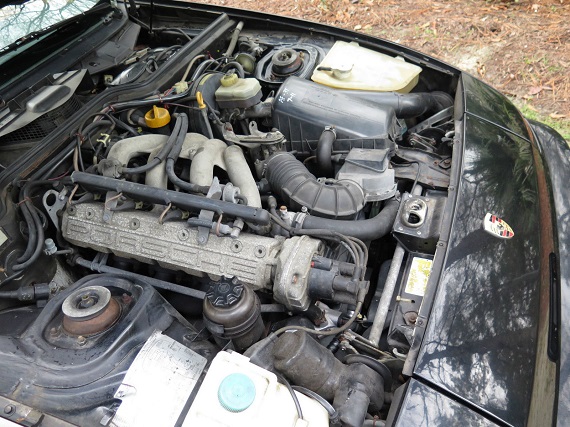 While this 924S SE isn't the best condition example we've seen, it's also far from the worst. There are some condition issues that can't be rectified in these cars anymore – the lightweight fabric being chief among these, as it's no longer available. I wonder if there would be a way to reupholster the bolsters and manage to keep the pattern in the center of the seats? It's interesting to compare the interiors of this car, the Silver Rose 944 Turbos and the 959 Prototype from the other day – apparently, Porsche was plum crazy in the late 1980s. Far from perfect, this car represents an example which could be driven and improved upon. In my mind, the pricing isn't outrageous for what it is but the new owner will have some work to do to make this an outstanding example. Or, you could do the minimum repairs necessary and just enjoy a nice driving, no frills Porsche.
-Carter