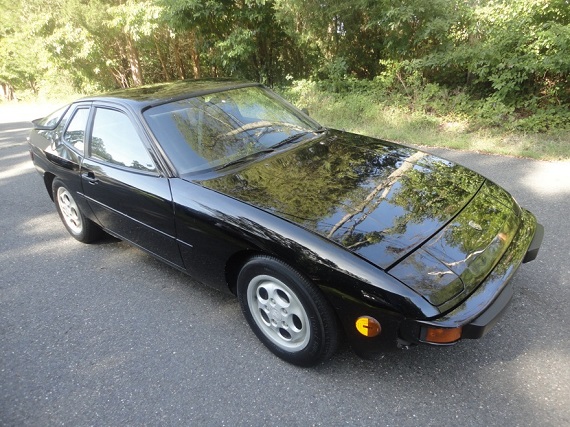 As part of a '924 Roundup' back in late September, I included a stealthy 924S Special Edition model with low miles from an unassuming and apparently unaware second-hand dealer. The good news is that the dealer doesn't follow our page, where they would have learned that their 924S is more than just one of the high compression motors for 1988 but also effectively a lightweight Club Sport model equipped from the factory with the M030 Koni suspension. It seems not many others have caught on, either, as it remains available with a price drop below $9,000. That's a lot of limited edition performance Porsche for your money! Someone grab this one before anyone gets wiser.
The below post originally appeared on our site September 30, 2015: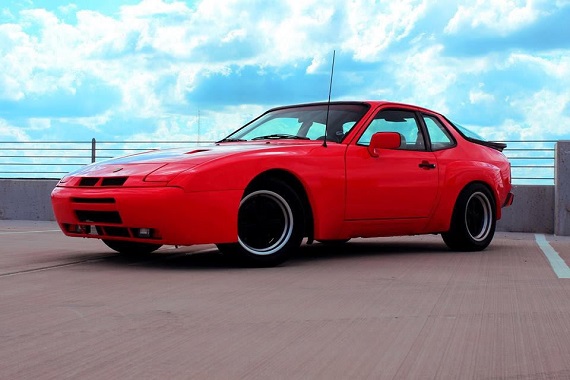 The Porsche 924 represents some of the best aspects of automobile enthusiasts, while simultaneously embodying two distinct and very different decades. From the 1970s comes the upright, modernist and simple dashboard, but while it nods to the decade that bore it, the exterior is immediately identifiable as the 1980s signature silhouette with a low-slung, long hood, pronounced bumpers and flip-up headlights. Quite a few cars in the late 1970s and 1980s attempted to mimic the design of the 924, including the notable RX-7 and you could even argue the 280/300ZX. You can even see influence of the groundbreaking 924 design in the Miata of the late 1980s as well as such modern GT cars at the AMG GT-S. For enthusiasts, though, it was the near perfect weight distribution, the torquey inline-4, the manual gearbox and the all-important Porsche badge of engineering and build quality that led to the 924 being a hit. It didn't hurt that it was the most affordable Porsche, either, and arguably still is so today. I've rounded up a group of 3 distinct and neat 924S models from late in the run to see which offers the most bang for your buck: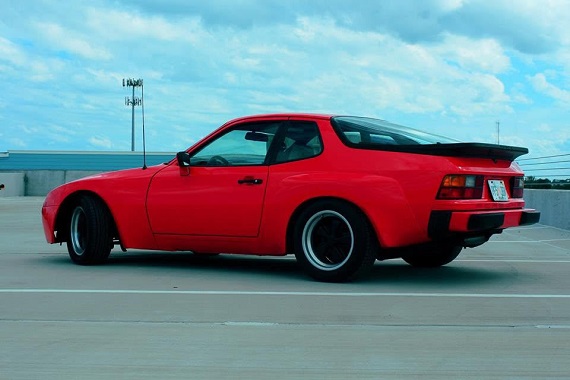 Year: 1987
Model: 924S
Engine: 2.5 liter inline-4
Transmission: 5-speed manual
Mileage: 81,000 mi
Price: Reserve Auction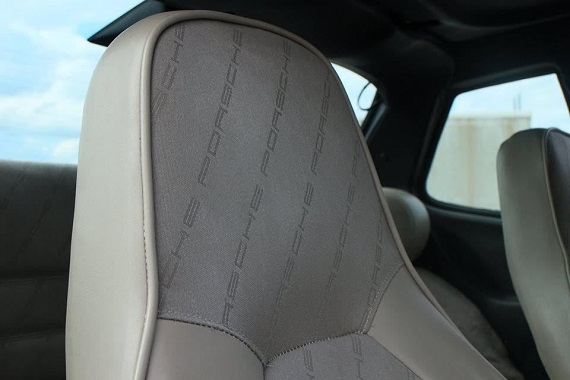 Mint 1987 Porsche 924S Widebody, Genuine Fuch's 15" Rims. Runs and Drives Perfect, this car has been well kept, stored in a garage and a real head turner, you will not find another Porsche 924S like this with 81,000 Miles. No accidents, cold AC, Power mirrors, Leather seats, this Porsche is a true Gem, Own a piece of Porsche History, Call with any questions 904 805 2640.

On Sep-22-15 at 18:51:30 PDT, seller added the following information:

Porsche 924S walk around. https://www.youtube.com/watch?v=4iNxfHBHmJk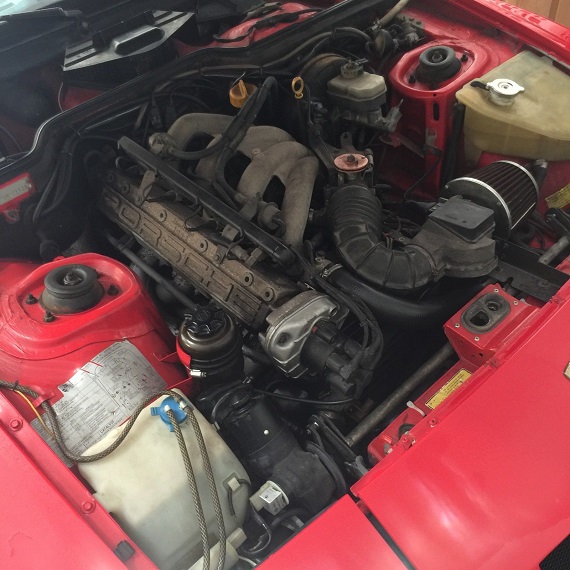 If you haven't been in the market for a 924 Carrera GT lately, you'll be excused for not knowing that the sale price on nice examples has swept well into 6 figures. As a result, for all but the most well-heeled transaxle fans, the turbocharged wonder is a unreachable dream. However, this 1987 924S takes many of the elements of the 937 and incorporates them into the more easily digestible 924S package. Added are the box-flared rear quarters and 944 front fenders and rear wing, along with a custom front bumper and 15″ Fuchs wheels. There don't appear to be many modifications outside of that, though it does appear slightly lower than stock and the conical air-filter in the engine hints at attempts at added performance. While the result may not have the fit and finish of the factory car – notably on the front end – this nonetheless is an eye catching alternative to the air-cooled crowd though most would immediately mistake it for a 944. Bidding is fairly low, but figure if it can be bought for the $6,000 – $7,000 range, you've only paid for the cost of the modifications if you like them.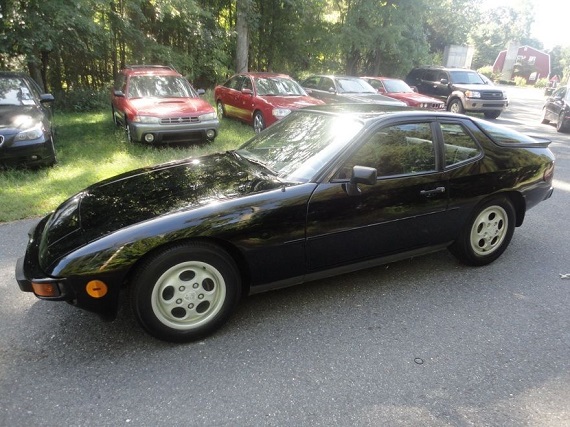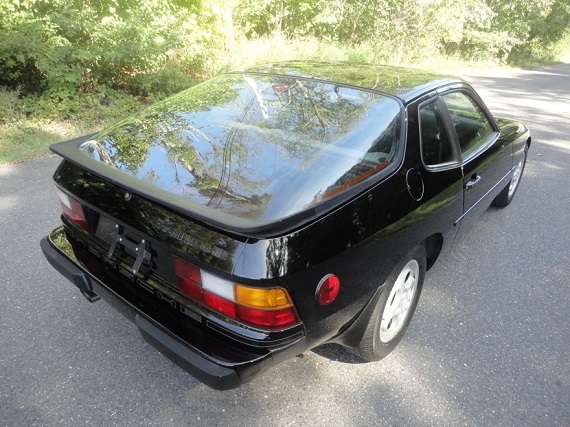 Year: 1988
Model: 924S Special Edition
Engine: 2.5 liter inline-4
Transmission: 5-speed manual
Mileage: 45,500 mi
Price: $8,888 Buy It Now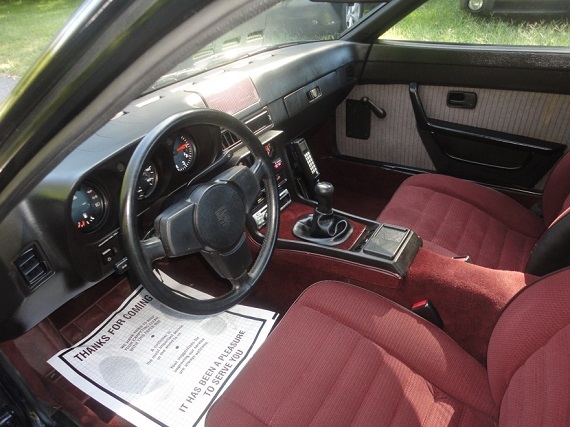 UP FOR SALE IS A VERY RARE AND SPECIAL

1988 PORSCHE 924S

WITH ONLY 45k LOW MILES

AND A 5-SPEED MANUAL GEARBOX

Contact Sales: (484)222-1002

THIS IS * THE NICEST AND LOWEST-MILEAGE PORSCHE 924 * WE HAVE EVER HAD

THESE ARE RARE, HIGHLY DESIRABLE CARS TODAY

* THIS IS A ONE-YEAR-ONLY 1988 924 THAT HAD A 160-HP ENGINE FROM THE 944 MODEL – AND TRY AND FIND ONE WITH THIS MILEAGE *

VERY CLEAN CAR – INTERIOR WEAR IS CONSISTENT WITH THE LOW MILES

ALL MAINTENANCE DONE

THIS IS A GREAT-RUNNING VEHICLE – WITH A SMOOTH AND POWERFUL, TIGHT CLUTCH, NO FLUID LEAKS

Contact : (484)222-1002

Low mileage! This owner drove less than the industry average of 15,000 miles per year.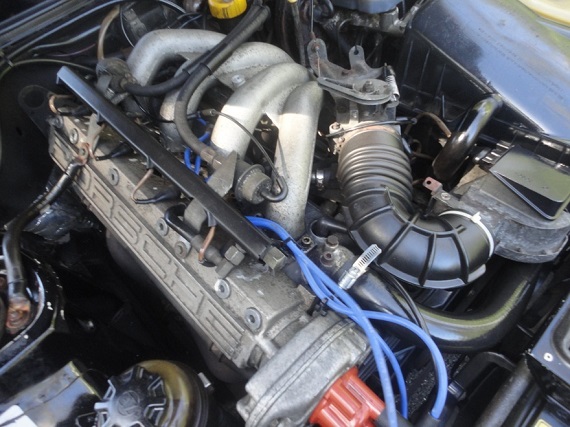 How does one of the limited run 1988 924S Special Editions with only 45,500 miles end up at a second hand dealer you ask? I thought the same thing, and this seller is apparently unaware that this is one of the defacto "Club Sport" lightweight models. Judging by the seeming good condition, it was well loved early on, though admittedly there are some condition problems today. That's most notable in the degraded rear badge and the recovered seats, although the latter is understandable and well done considering how the lightweight original cloth degrades quickly. $9,500 is all the money for a 924S, but this is a collector-status car in great overall shape with lower miles and what appears to be good overall original condition – and it looks worth most of the asking price to me.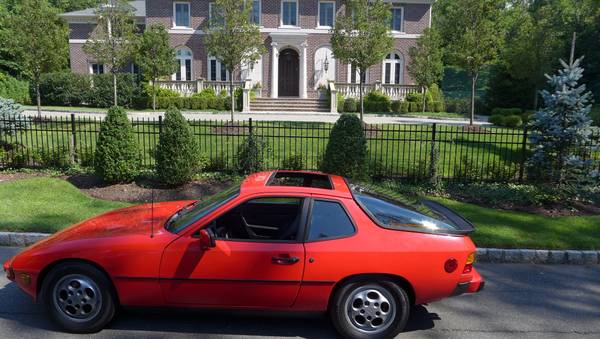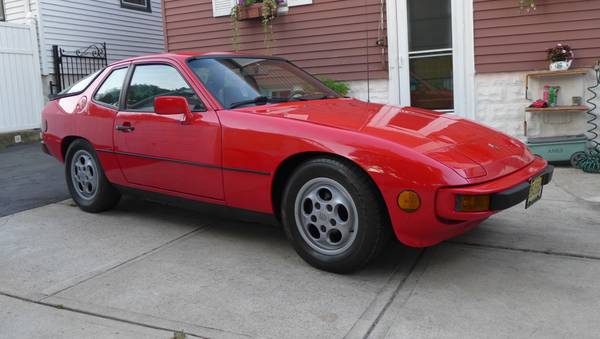 Year: 1988
Model: 924S
Engine: 2.5 liter inline-4
Transmission: 5-speed manual
Mileage: 22,000 mi
Price: $9,000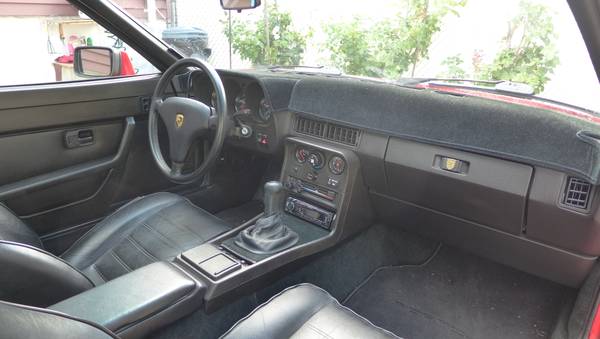 1988 Porsche 924S 22K original miles – excellent condition. With Guards red exterior and all black leather interior – this car means business. If you want to experience what driving a Porsche is all about then it does not get any better than this. With its beautiful European lines and flip lights….this Porsche makes everybody take a second and third look. There is nothing like this on the road today.

It has a 5 speed transmission with a super smooth clutch. It shifts perfect and feels like new. The engine is 160hp and pulls like a boss. It has a perfect 50/50 weight ratio because the transmission sits in rear of the car. This car handles beautifully.

There are no airbags, no computers, no beeping sensors, no touch screens…etc.. This is when driving was 'driving'. All the electrics work as they should, the a/c blows cold air, the sunroof pops up and it is also removable. Body is straight and all glass is intact. The seats are extremely comfortable for long trips and the steering wheel is leather wrapped. The rear seats flip down for even more storage. The electric windows work perfect. It gets 30 mpg easily. There is zero rust and no leaks anywhere.
No mechanical work is needed – just drive away and have fun the day you buy it. Trust me you will have a smile from ear to ear in this gem.

Comes with service records, two sets of keys, original books, car cover and manuals. This car needs nothing – I would drive from NJ to Florida without any hesitation.

If you are in the market for an affordable turn-key Porsche then this is your daisy. This car qualifies for classic car insurance which runs about $300 per year for full coverage.

Here is solid write up about the Porsche 924: http://exclusive.multibriefs.com/content/the-perfect-entry-level-porsche/transportation-technology-automotive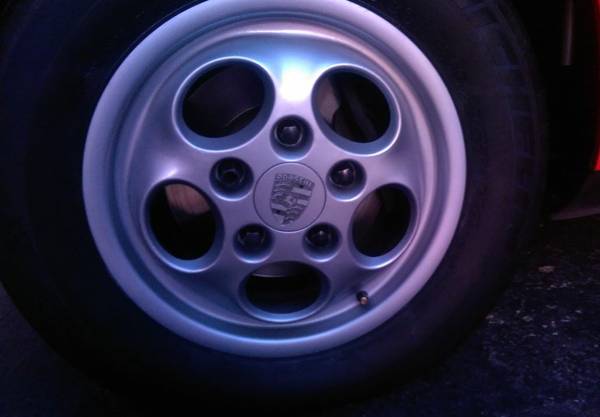 If you thought 45,500 miles was low for a near 30 year old budget Porsche, this similar Guards Red example has less than half that amount. The condition is equal to the SE, with brilliant paintwork backed up by a clean interior. With service records intact and a classic color combination, this one could be the best value of the bunch at the $9,000 asking price. There are again condition issues; the non-original Ansa exhaust is a little too shouty and the Porsche panel in the rear is something I personally loath as well as a out-of-place looking non-original steering wheel and dash cover, but otherwise this is quite a tidy example. With the higher output engine, this is a fun to drive and relatively easy to maintain classic on a budget.
It's pretty hard to get an excellent condition, fun to drive low mileage and collectable anything from the 1980s for much under $9,000 today, and I think any of these three would be a fun drive. Personally, I'd talk the dealer on the SE down to $8,500 and have a ball in one of the most underrated packages from Stuttgart.
Thanks to our reader Stephen for sending in the low mileage '88!
-Carter