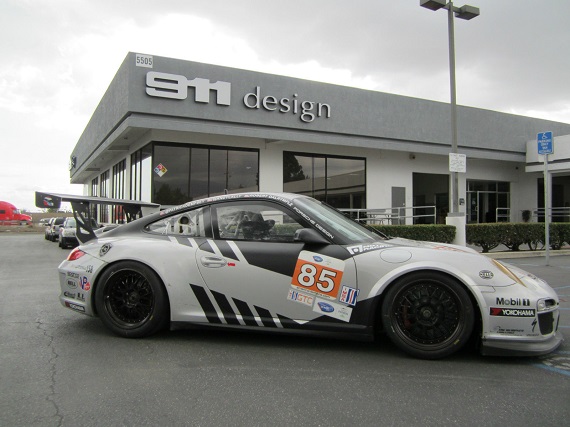 There has always been an allure about racing for actors, and some pretty famous ones have been associated with the Porsche brand. The list of famous movie stars that have piloted racing Porsches is pretty illustrious; Steve McQueen certainly made a splash, but then so did Paul Newman. Of course, James Dean is always linked with the brand. So does Patrick Dempsey belong in that storied group? You could argue that perhaps that wasn't the case for acting, but in terms of passion for racing Dempsey has shown through his actions that heading to the track is a top priority for him. He even went so far as to say he'd quit acting if he could get a full-time racing ride. His exploits at Le Mans are at least on par with McQueen's famous movie. And yes, you can say that too much has been made of it – but in my mind, Dempsey's spotlight on the privateer competitions has only highlighted how fantastic the sport is, how diverse the drivers are, and represents the best aspects of the passion of racing. To prove that he's serious, coupled with factory driver Patrick Long, Dempsey secured 2nd at Le Mans in 2015 and 3rd in the GTE Championship overall. That's seriously impressive no matter how you slice it. Today, you can buy a piece of that Dempsey magic and plant your bottom right where Dr. McDreamy sat: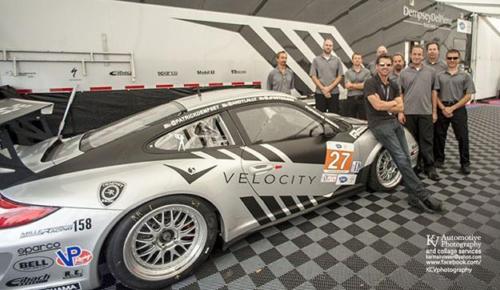 Year: 2013
Model: GT3 Cup
Engine: 3.8 liter flat-6
Transmission: 6-speed sequential semi-automatic
Mileage: Not Listed
Price: $200,000 Buy It Now
FOR SALE 2013 PORSCHE 997 GT3 Cup

Owned and raced by Patrick Dempsey and campaigned by Dempsey Racing team VIN #WP0ZZZ99ZDS798072

This is a chance to own a very significant piece of Porsche history. This car was owned and raced by Patrick Dempsey in the 2013 American Le Mans GTC class.

2nd place in class at 2013 Petit LeMans 10 Hour race at Road Atlanta

Inside roof signed by Patrick Dempsey

Same livery as run at Petit LeMans race.

For more pictures http://s76.photobucket.com/user/911_Design/library/2013%20Porsche%20997%20GT3%20Cup%20Car?sort=3&page=1

BODY

2013 GT3 997 Cup car
IVM Automotive factory roll cage
Premiere 100 liter fuel cell
Motec ADL data system
Motec Brake pressure sensors
Motec pro analysis software
Spa fire system
Schroth HANS 6 point drivers competion belts
Factory external electrical kill switch
Porsche OMP GT3 seat
No structural chassis damage ever
ALMS ID light

.

SUSPENSION

2 Sets of BBS wheels
Ohlin's Shocks
Porsche GT3 factory brake cooling kit
Additional stainless steel radiator screens
Pankl Axles

DRIVE TRAIN

Engine oil changed after each event with Mobile One oil
Transmission oil changed after each event
48 hours a Porsche Motorsports engine
10 hours on the transmission.
Mega-Line Paddle Shift System
PWR aluminum radiators

PRICE $200,000

The car is completely sorted and needs no work

Contact Loren Beggs 909-982-9111 www.nine11design.com

At the 911 design we have a 21000 square foot, fully equipped installation and R&D / fabrication facility. Our experienced technicians specialize in Porsche® service and maintenance and Porsche® high performance street car upgrades such as: Suspension tuning and installation, pre-purchase inspections, engine conversions, engine performance upgrades, brake upgrades and all of your service needs. We also specialize in racecar preparation, Porsche Owners club pre-track inspection, track set-up and custom fabrication, including roll-cages. We use only state of the art equipment. We perform work on Porsche cars only.

Please only ask questions if you intend on bidding.

Seller is a long time PCA and POC member. The part is located in Montclair CA. 91763

911 930 965 993 964 996 901 997 Boxter Carrera GT RS 356 Speedster Tractor Diesel 935 917 962 596 904 908 Turbo 550 Spider 986 968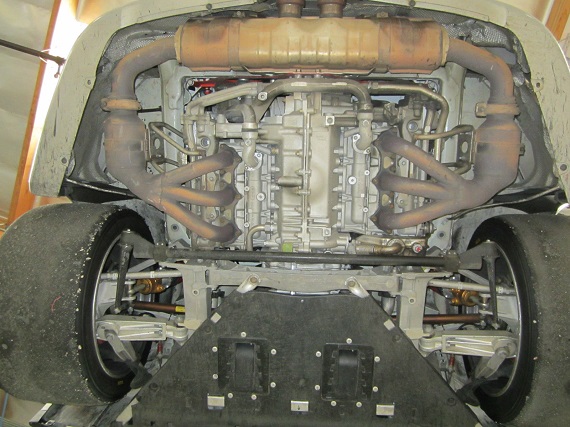 In terms of collectability, the used 997 Cup cars are still potent racers and haven't moved into a show car type of ride. That presents a slight problem here, as the car isn't really noted for a very famous win and you're gambling slightly that Dempsey's star will have staying power. You can't really race and degrade the condition farther if you're a collector, and if you're not you're paying a premium to have Dempsey's name attached to what is otherwise an expensive race car to maintain. You could buy a used 996 GT3 Cup, for example, for around a quarter of the cost of this one. So, it will take a dedicated Dempsey fan who wants a seriously pricey signature and hopes it'll be worth more in the future. It may just be as big of a gamble as the actor quitting his day job to pursue his dream of racing!
-Carter