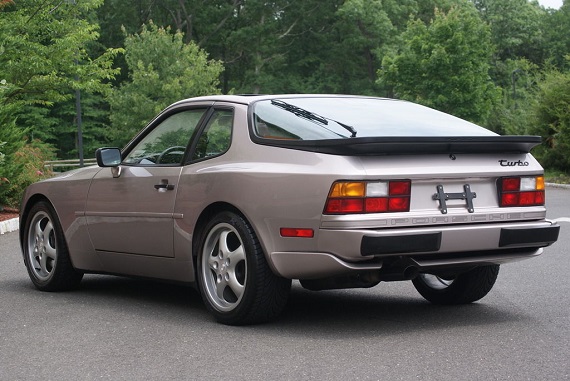 Though I've recently posted two low mileage white 944s, neither for me is better than this to me. The 17,000 mile creampuff 1983 was certainly impressive, especially considering how few good condition 1983 come to market. But at $15,000, I'd probably look for an admittedly less perfect but good driver-condition 944 Turbo. So what about the ridiculously low mileage 1988 Turbo I looked at last week? Certainly that would fit the bill – or a lot of bills, considering the reported $40,000 asking price. No, a few things were off; I'd rather have a car with moderate mileage that I wasn't afraid of driving, and if I was going for a turbo it would either be an early car with Fuchs, or a much preferred "S" example. And of the later Turbos, I can say without any hesitation this is my favorite; the "Silver Rose" 1988 Turbo S was stunning not only in performance, but in looks as well. The light pinkish grey exterior was set of by polished and forged Club Sport wheels that alone were a huge upgrade over the late Phone Dials in my opinion. Under the hood the boost was turned up; now churning out 247 horsepower, this was the hottest hatch you could get in the 1980s. To help keep it under control, the M030 adjustable suspension and 928S4 brakes were added to the package. But aside from all of the technical and exterior appearance bits that made the '88 special, it was the interior that was really the pièce de résistance. The special pink gradient plaid interior was, and still is, the most amazing interior you could get in these 944 Turbos to me. Today, if you're looking for a collectable 944 Turbo – or 944 at all – look no further: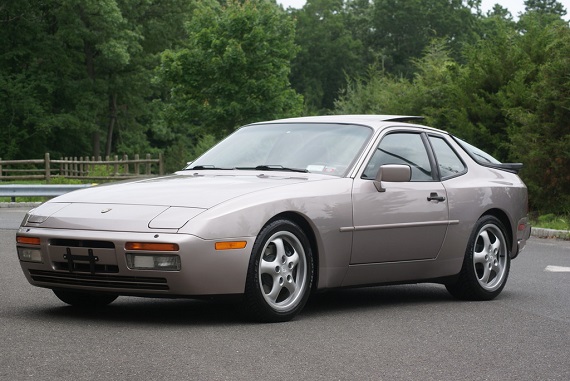 Year: 1988
Model: 944 Turbo S
Engine: 2.5 liter turbocharged inline-4
Transmission: 5-speed manual
Mileage: 78,080 mi
Price: Reserve Auction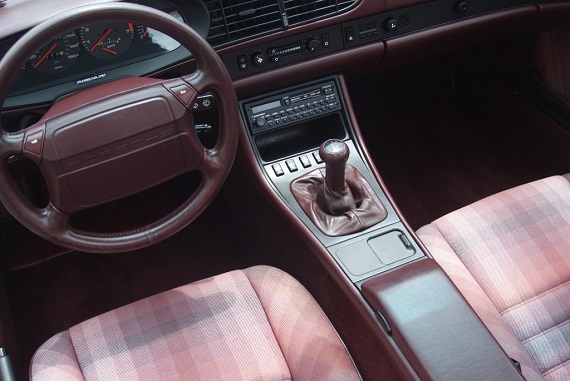 1988 Porsche 944 Turbo S Silver Rose Edition

Rare find !!!

78,080 Miles

Two owner vehicle with documentation and service history.

Major timing belt service done on 12/5/2012 at approximately 75k miles.

Porsche Certificate of Authenticity and original window sticker.

The 951 Porsche Turbos deliver spectacular performance, classic styling and very low production numbers. This is one of only 750 Turbo S cars produced which were based upon Turbo Cup version race car.

The Silver Rose Edition was notable not only for the special Silver Rose Metalic Paint (Code LM3Z) and special burgundy plaid interior, but for a host of performance upgrades including stiffened chassis, better suspension, beefed up drivetrain and a bigger turbo.

The 2.5 liter turbocharge I4 motor produced 247 HP and propelled this vehicle from 0-60 in 5.5 seconds. This one is enhanced with a period Weltmeister chip and boost enhancer making the power come on earlier and stronger. The original chip is included in the sale.

A wealth of technical data and facts about the 1988 Turbo S can be viewed at:

944turbo.net

This fine example runs and drives tight like a well maintained Porsche should. Clutch action is excellent and shifting is smooth. Koni shock absorbers remain firm.

AC was converted and retrofitted to R134A in 2014, and the AC blows strong and ice cold.

This rare Rose Edition is a great buy !!! It comes with an additional set of factory Cup II wheels as well as the original set of Clubsport wheels. All fabric is intact! No tears! Original leather sunroof case and hatch area cover remain in perfect condition!

Please take the time to view all the photos of the exterior, interior, engine bay and undercarriage.

I am sure you will agree that this is a very special and well maintained example.

This vehicle was never tracked and only did parade laps at Limerock Park and Watkins Glen.

Located in Central NJ 07753.

Contact Dean at 848-459-7776

Beautiful vehicle from every angle. This car shows well in photos, but looks even better in person: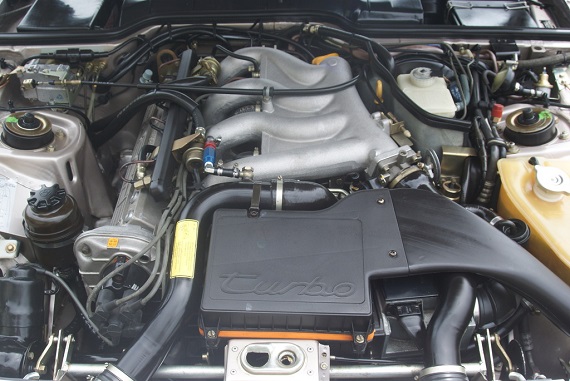 The only item I wish this car had was the special "turbo" applique for the front fender; they can still be sourced (or, at least, replicas can be) and would really set this car off. The upgrade to the 17″ Cup wheels is understandable; the don't look horrible but are slightly out of place, but the tire selection for the wide rear wheels on the 944 Turbo is dwindling – in fact, outside of track performance tires, Tire Rack lists Toyo Proxes as the only tires available in the rare 245-45-16 size for the rear. They're affordable though and much better than the Fuzion budget tires currently equipped to the original wheels, and would probably be my choice. Outside of that, what's there to complain about? Condition is top, it's well photographed to display that, the seller has a complete listing, and it's arguably the most desirable of the 944 Turbo run. I guess if it's one thing to grip, it's that the market really has started to awaken to good condition 944 Turbos; as of writing the car sits at $20,000 with the reserve still on. I'd guess that the seller is hoping for closer to $30,000 – a number we've seen some lower mile examples even surpass. If it could be bought in the mid to upper 20K range, to me this represents both an excellent driving proposition and a great long term investment.
-Carter