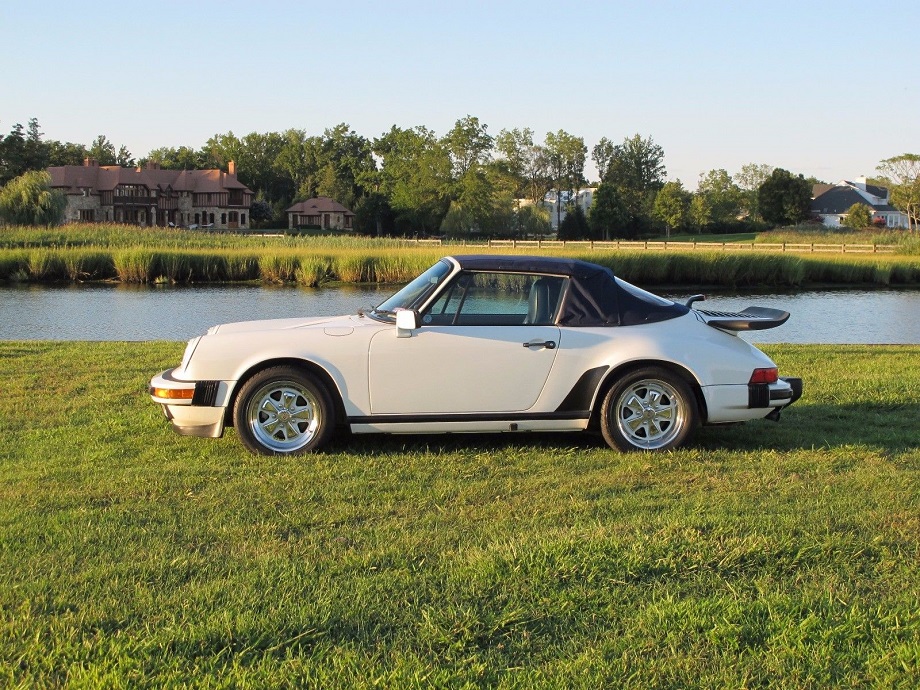 I'm forcing the issue a little bit here as I will freely admit there aren't great reasons for lumping these two 911s together. So why? Basically because I think each is worth consideration for those in the market for a 3.2 Carrera, but neither is really distinguished enough that I think one is obviously superior to the other, nor are they distinguished enough to write up separately. So why not look at them both?
These two 911s each present as similar examples of a late classic 911 and since neither is a Coupe they also present the choices for those who prefer a bit of open-top enjoyment. Each comes from the final three model years after Porsche fitted the G50 5-speed manual transmission and I think their condition is pretty comparable. While the mileage of each is a bit different neither is crazy high nor crazy low. Lastly, I think their selling prices should be pretty close. So if you're in the market for a G50 Carrera and want a little wind in your hair these both should be worth further investigation.
I'll go chronologically and begin with this Grand Prix White 1987 Porsche 911 Carrera Cabriolet, located in New Jersey, with Dark Blue leather interior and 68,050 miles on it.