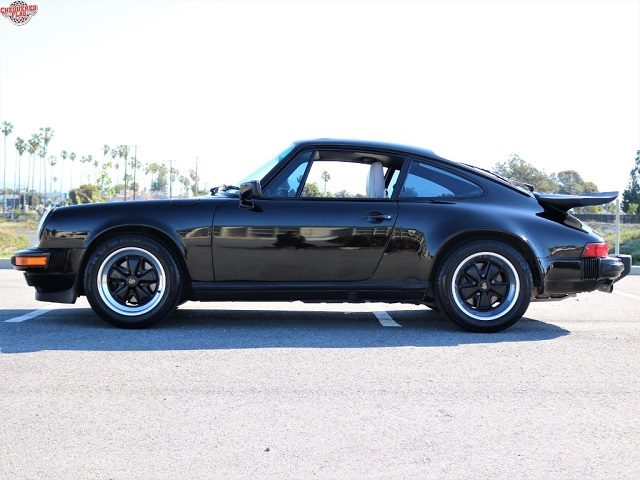 Our perusal of classifieds takes on a variety of forms, or at least for me it does. Most of the time it is simply a search with no target: let's see what's out there. Other times I might narrow that search to a particular model, sometimes even a particular year. I'm always looking for the more interesting examples, especially by color. Every now and then I search for what I want. That's what got me to this 911: a Black 1989 Porsche 911 Carrera Coupe with Linen leather interior and 127,500 miles on it.
Craig recently wrote of his own Mercedes acquisition, which stemmed from searching classifieds for our site. That won't be the case for me. I'm not planning to buy another car that I'll barely drive and will be parked on the street. But I'm always on the lookout just to dream a little and to have an eye on the market. I won't say this 911 is perfect – because I'm not even sure what the perfect 911 would be – but it hits almost all the right notes and for those back road weekend drives I think it'd do very nicely!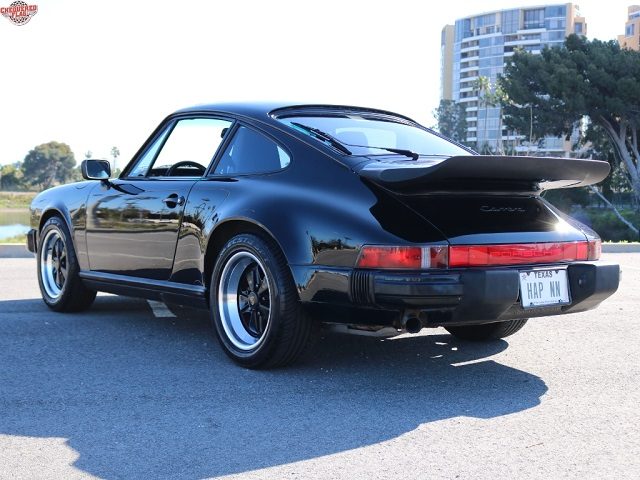 Year: 1989
Model: 911 Carrera
Engine: 3.2 liter flat-6
Transmission: 5-speed manual
Mileage: 127,500 mi
Price: $53,500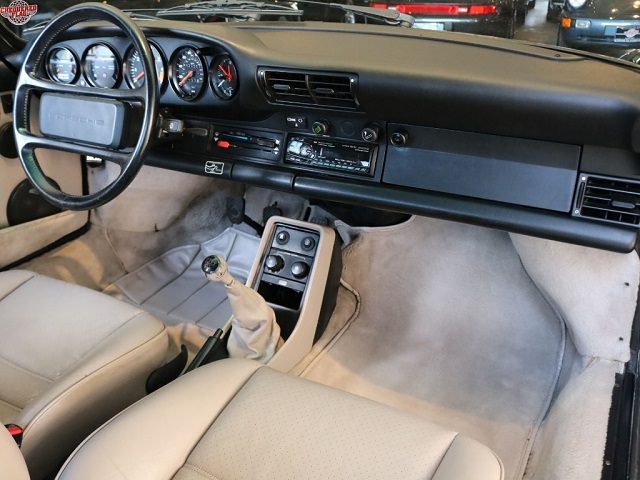 Chequered Flag International is pleased to offer this 1989 Porsche 911 G50 Coupe in Black with Silk Grey leather interior. 127,50 miles with clean CARFAX. Delivered in Washington state and taken to Texas around '94 to present. Nicely equipped with: Power Sport Seats, Limited Slip Diff, Short Shifter and Sport Suspension. Very good straight body with mostly original paint (blend on hood and the front left fender and rear left quarter panel). Rash on the front. All stickers in place including option code sticker under hood. Very nice polished 7's and 8's. Excellent interior with un-cracked dash, nice roof liner, door panels and carpets. Seats are very good with light patina. Mechanically very nice, had a check out light service, A/C belt, oil line replaced etc., around 200 miles ago. Comes with jack and spare, certificate of origin, handbooks, service book stamped to 92k, window sticker and two keys. This is the last of the Carrera's, a coupe, not crazy miles, great color, sport seats in extremely original condition – one for the collection. Inspections encouraged. All sales AS-IS. Sales tax and license fees due if delivered in California.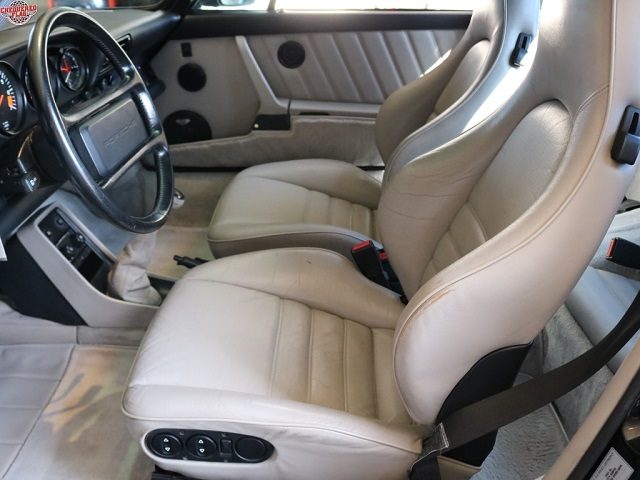 I frequently go back and forth between the 911SC and the 3.2 Carrera, but when I see a final-year Carrera like this the decision between them suddenly seems easy. It looks just that little bit more refined, while still retaining all of the appeal of the classic 911, and the 8″ rear Fuchs are fantastic. This one is spec'd more or less how I'd desire: sports seats, sport shocks, front and rear spoilers, and a dark exterior paired with a light interior. For the perfect 911 I'd probably prefer some variant of Tan over Linen, but Linen has slowly grown on me as I've seen it in more applications.
Naturally, this being a nearly 30-year-old 911 with more than 100K miles a PPI is a must, but the general condition we see here looks promising. It doesn't sound like there is much in the way of documentation, which is probably this 911's greatest fault. According to the service book 92K miles was in '01 so there's a good bit of a gap and even the stamps to 92K show large gaps. Without much documentation I think a sub-$50K price is more likely so I wouldn't expect this one to hop off the lot. It's a reasonable starting point though and if its current mechanical condition checks out, then it still should have plenty of life left in it.
-Rob