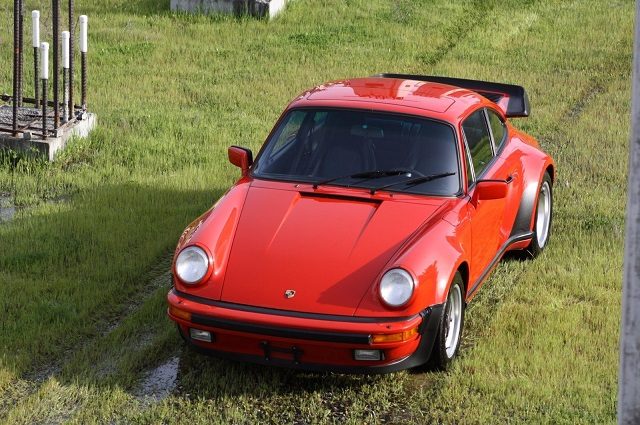 Here's another high-mileage Porsche that looks in excellent condition. Except this time, rather than a standard 911 we have a final-year Porsche 930. It's had two owners, both in California, and it sounds like the first owner is responsible for most of these miles. We don't hear much about its maintenance or storage – we are shown a stack of records and it is said to be documented from the beginning – but regardless of the specific details of how it has been cared for we can see that it has been cared for quite well. As an opportunity for a 930 with the one-year-only 5-speed manual this one should come in at a pretty nice value.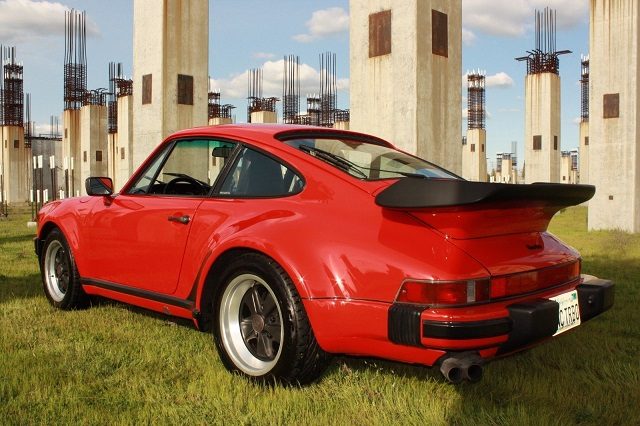 Year: 1989
Model: 911 Turbo
Engine: 3.3 liter turbocharged flat-6
Transmission: 5-speed manual
Mileage: 167,600 mi
Price: Reserve Auction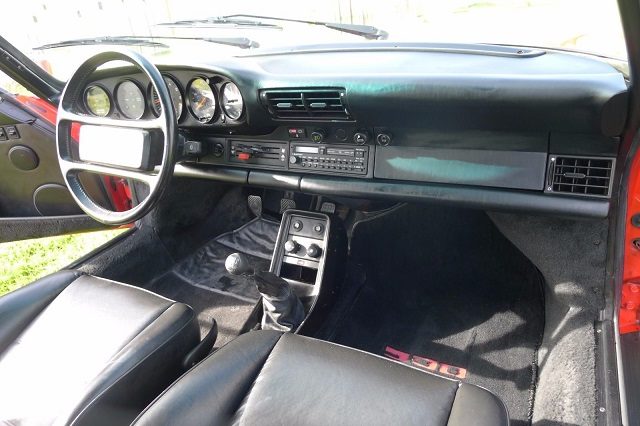 One of 637 produced, the 1989 turbo is the last of the 930 series and only year with the 5 speed manual. This particular car, s/n 202 was sold new at Hoehn Porsche in San Diego to Paula; Paula drove the car regularly and based on my conversation with her it never let her down. The 2nd owner, Uncle Turbo owned the car for a number of years, but kept the mileage to a minimum; it resided north of Los Angeles with it's second and final owner.

The car is ordered properly as Guards Red over black partial leather. Sport seats with power adjustments, short shift kit, and limited slip differential. The original vin stickers are on the doors, hood, and both fenders, matching of course. Engine is matching numbers to the COA as well.

This particular car drives nicely, handles well, and shifts properly. The car has about 167,600 miles (mostly from the original owner). The car starts immediately and everything functions as it should, lights, wipers, a/c, etc. It's a two owner, California car. Complete records are available from 1989 to present. Recent leakdown is less than 5% on all cylinders and compression tests are 130, 130, 125. 125, 125, & 125.

The seat and steering wheel show some minor wear. There is a chip/ding in the passenger fender where it appears that someone didn't know what they were doing on a strut replacement. The car has the original speaker grills on the rear deck, Blaupunkt Reno stereo, and tire compressor, jack, records, manual, and original brochure.

Great opportunity to own an unmolested 89 turbo coupe in proper color and options.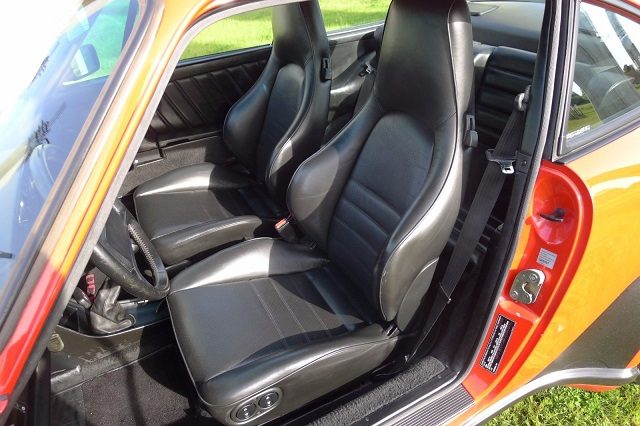 As far as that value goes, bidding is looking pretty good at only $43,100. That is with the reserve unmet and I will be curious where this auction goes. 930 values have been on the decline for all but the best, low mileage, rare color/option examples so I would expect bidding on a higher mileage example such as this one to remain suppressed. If the documentation truly is as thorough as the ad suggests and the condition presents as well in person as it does in pictures, then we may see bidding move up a little higher than I'd expect, but I doubt anything too surprising.
There are plenty of things you'll probably want to check out. Even if there's little collector interest it'd still be nice to know whether this is the original paint and interior. There's also the matter of its service history. I would assume there's been an engine rebuild at some point in this 930's life and knowing when that occurred would be useful. If the engine hasn't seen a rebuild then a full appraisal of its condition would be necessary. That's probably necessary regardless, but you see the point. Coming across an '89 930 for this sort of price is itself a pretty rare thing. That this one looks in such nice shape furthers our interest and I suspect someone is going to walk away with a wonderful 930 and get to spend some quality time behind the wheel!
-Rob