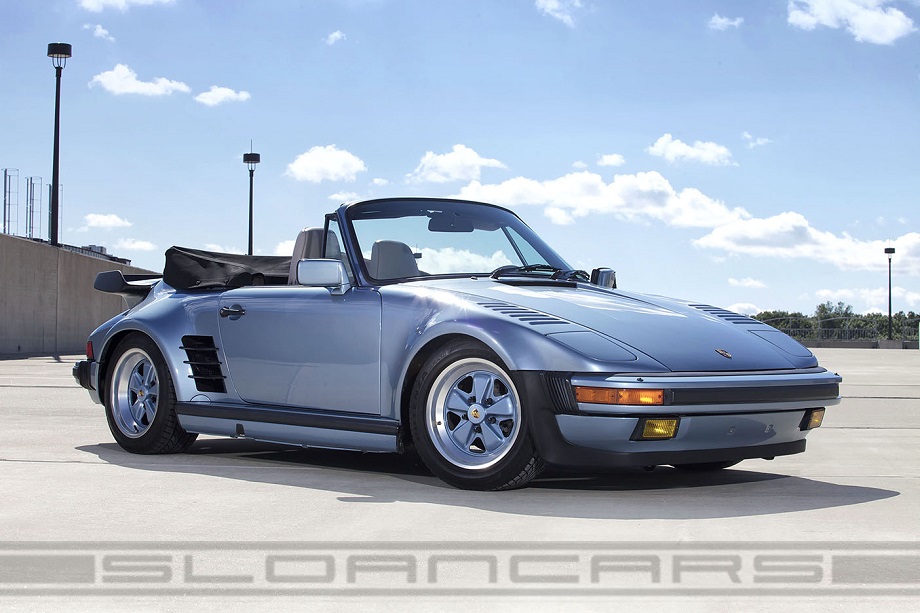 I like comparisons. Anyone who has been a reader here long enough will probably know that by now. So to follow upon yesterday's early Slantnose 930 Coupe we'll move to the end of the line for a more rare and much more expensive example. And it's a Cabriolet rather than a Coupe. Sometimes comparisons don't always go as smoothly as you'd like. Regardless, I find such discussions illuminating. Those on the search for a Slantnose 930 may be interested to know about each of these and their relative characteristics. One might be much more suitable for the collector, while the other more for those looking to spend some time behind the wheel. Truthfully both could make for interesting additions to a collection, but they're not entirely equal in that regard. I don't think you'd want to spend too much time driving this one.
With that out of the way let's look at this car: a paint-to-sample Light Blue Metallic 1989 Porsche 930 Slantnose Cabriolet with Linen Grey interior and just 22,502 miles on it. Only 28 930 Cabriolets came equipped with the Slantnose option in 1989 and even fewer of those were paint to sample. A rare 930 indeed.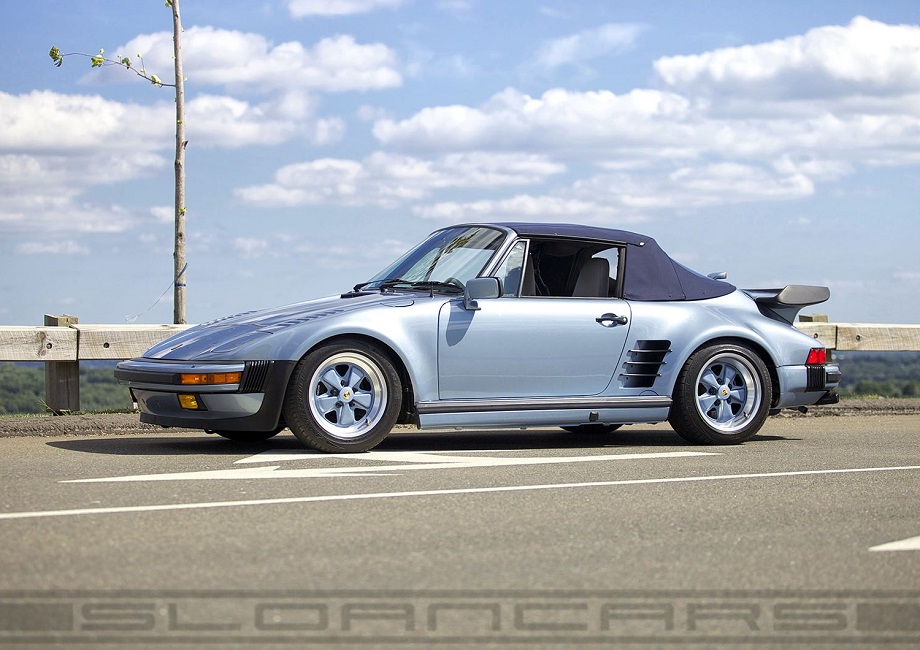 Year: 1989
Model: 911 Turbo Cabriolet
Engine: 3.3 liter turbocharged flat-6
Transmission: 5-speed manual
Mileage: 22,502 mi
Price: $235,900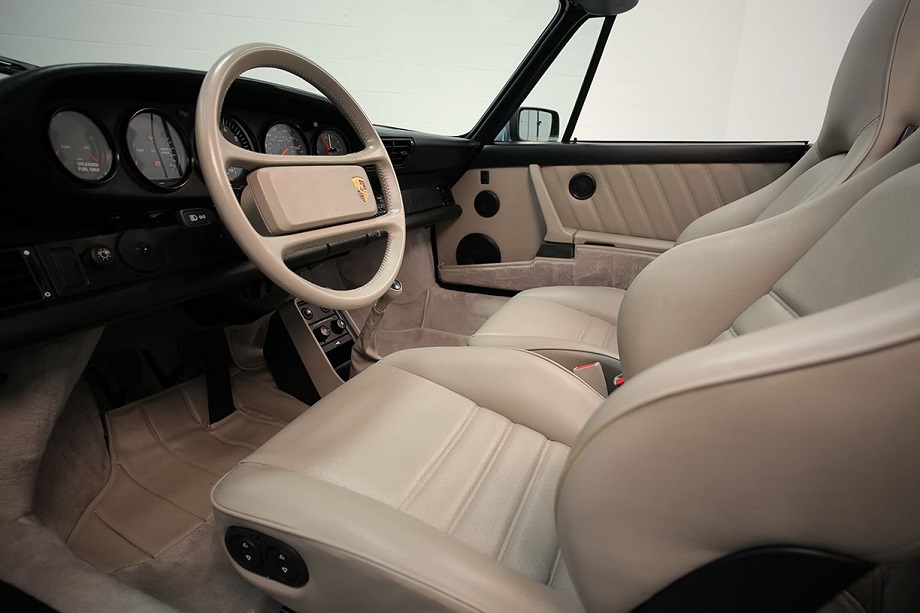 Only 28 factory slantnose cabriolets were built in 1989 for the US market and in addition to the exclusivity this car was ordered with a special paint-to-sample light blue metallic paint.

Listed below are a few of its key features:

4 owners – all car collectors
5 speed G-50 transmission
22,502 miles
Central Locking system
Certificate of Authenticity
Copy of the window sticker
Dual 8 Way Power seats
Factory Original Blaupunkt Radio
Factory slantnose
Limited Slip Differential
Linen grey leather with black piping
Navy blue power top
One off color combination
Paint-to-sample light blue metallic
Racing style sport seats
Shorter gear shift lever
Supple leather
Velour carpeting in trunk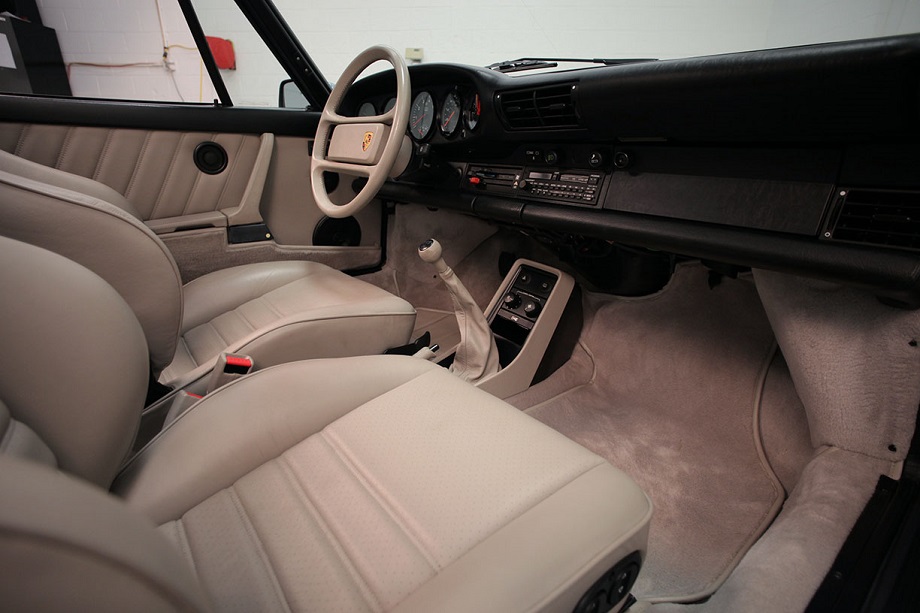 As we'd expect with such a low-mileage car primarily in the hands of collectors, the condition of this 930 is excellent. I've seen a color combination like this one on quite a few 3.2 Carreras, but never on a Slantnose Cabriolet. It's definitely a combination that is very much at home on the Cabriolet. Both the exterior and interior are open and inviting. Removing the roof simply enhances that feel. The Slantnose adds additional appeal in certain ways, though in Cabriolet form the entire design can start to look a little busy. Regardless, this appears to be a well kept example.
An '89 930 is a rare and desirable enough car to begin with due to it being the only year the 930 was fitted with a 5-speed manual transmission. Add in the even more rare Slantnose option and we begin to understand the very high asking price. Is it worth it? Sport seats, paint to sample, factory Slantnose, one-year-only transmission. I can definitely see arguments in its favor and the odds of coming across another with so many attributes isn't too likely. It does put the $80K price tag of the '82 930 Coupe in perspective though.
-Rob